The Windows context menu's relevance fluctuates depending on how you organize it. Often referred to as the right-click menu, it is normally meant to make your activity easier and more straightforward, but too many items might make it tedious. A packed menu is difficult to manage, and you may even miss your desired choice. A sophisticated Context menu editor for your Windows 10, 11 device can help you cope with this.
Although you may manually add and delete menu items, if you do it incorrectly, it may harm the health of your operating system. With the help of the best context menu editors for Windows, you can easily customize them by following our recommendations.
The Top 10 Best Context Menu Editors For Windows 10, 11, and 8:
The best context menu editors for 2023 are listed here.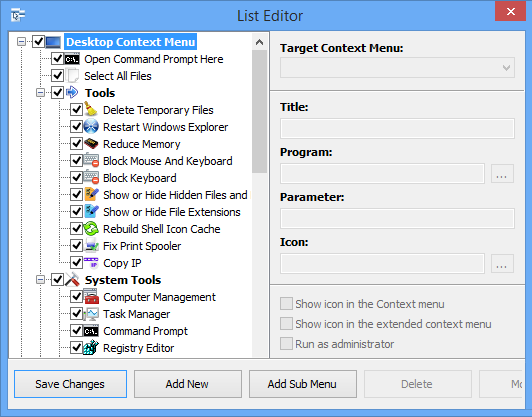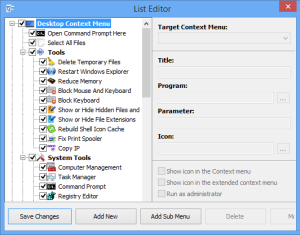 Are you seeking for a simple and effective solution to help you manage the items in the context menu of your system? Then the Simple Context Menu is a great option.
Why Choose Simple Context Menu?
Remove outdated unnecessary entries from your device's context menu using this free utility.
It allows you to simply change the icon, parameter, title, and other features of the right-click menu.
You may use it to activate all entries in a particular category at once.
Take advantage of quick access to frequently used programs.
Many entries can be added and deleted in a matter of seconds.
It provides quick access to a variety of context menu options such as Reduce Memory, Device Manager, Remove Temporary Files, Lock User, and many others.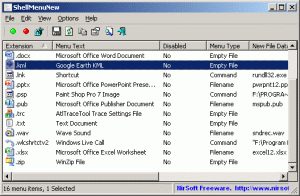 This little but feature-packed utility is next on our list of the best context menu editors for Windows. With just a single right-click, you can easily enable and disable context menu options.
Why Choose Shell Menu View?
There is no need for installation.
Freeware program that works with all major Windows versions.
You may also display the right-click menu options in the main window.
The extra features offered on your menu choice may also be checked and deleted using it.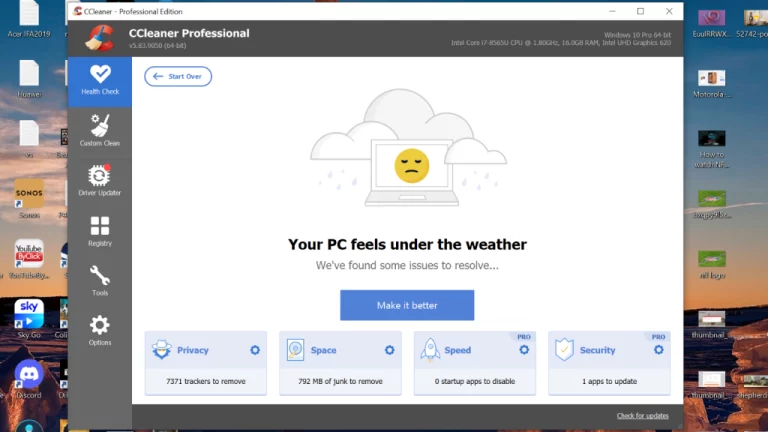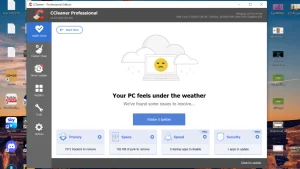 CCleaner is next on our list of the Best Context Menu Editors for Windows 10. The application has outstanding context menu optimization and management functions in addition to its well-known PC-tune-up capabilities.
Why Use CCleaner?
A more secure and convenient method to handle context menu entries without messing them up.
Downloading it is free.
It is really simple to use; simply launch CCleaner, then select the Tool option, followed by the Startup option, to inspect the applications that will execute when you begin a browser. Choose the entries you want to disable/enable.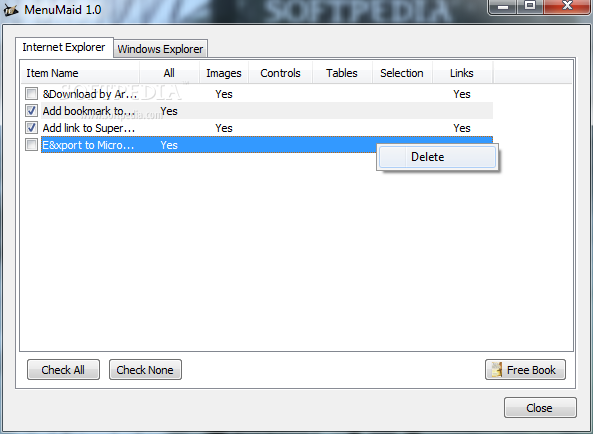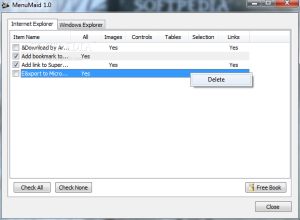 A crowded and disorganized context menu has you down? For a quick and simple tuneup, use Menu Maid.
Why Choose Menu Maid?
Portable Freeware Context Menu Editor.
You may inspect, adjust, enhance, and expand your right-click menu. It may also be used to add, remove, and change numerous right-click menu options.
You may also use it in the future to restore the deactivated items.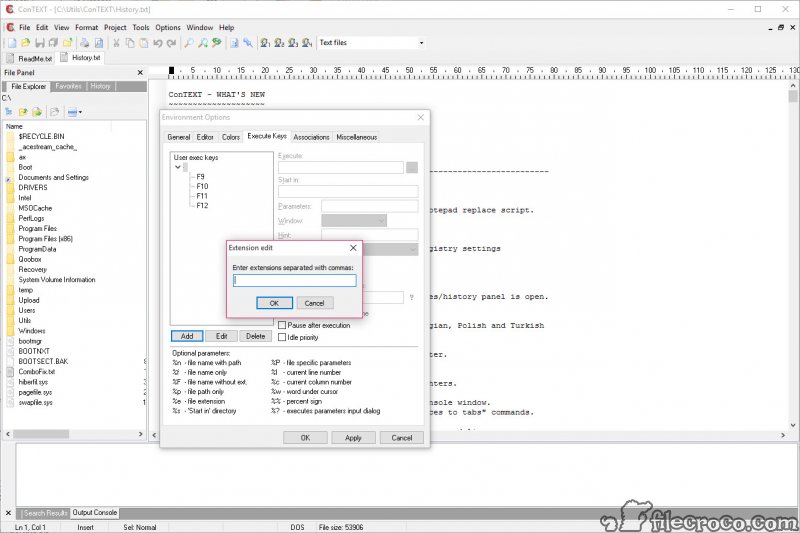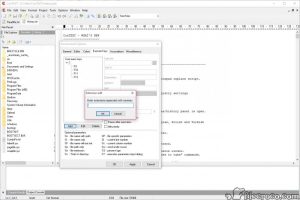 Context Edit is next on our list of the Best Context Menu Editors for Windows 10. Although it is outdated software, it does not fall behind in functionality when compared to newer tools.
Why Choose Context Edit?
Maintain a clean, organized Context menu and Shell commands.
Create your own customized right-click menu list and enjoy increased freedom with this sophisticated Windows 10 context menu editor.
You may also change the extensions and file types of menu items.
Application that is simple to use and handy.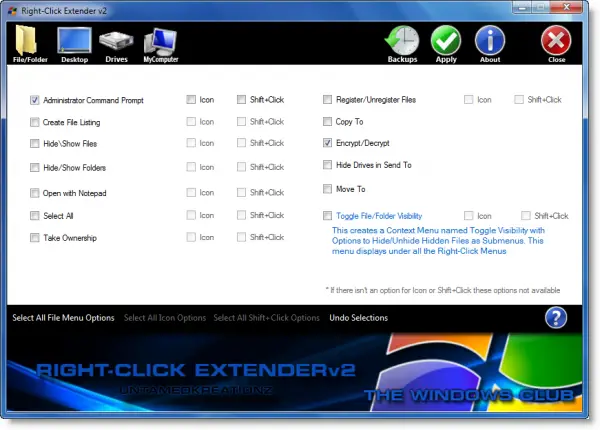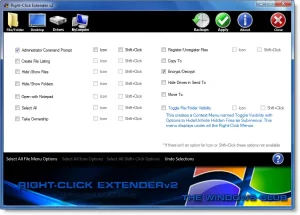 Right-Click Extender, developed by Windows Club, is another utility for managing context menu items.
Windows 7, 8, and 10 are all compatible with it.
Why Choose Right-Click Extender?
It has a simple and easy-to-use UI that works well.
You can incorporate an icon with the right-click menu options.
Files/folders, My Computer, Disk, and Desktop are just a few of the primary Context menu categories covered.
Several entries can be easily added and deleted.
It also allows you to add things in the hidden menu and access them using the "Shift+Click" key.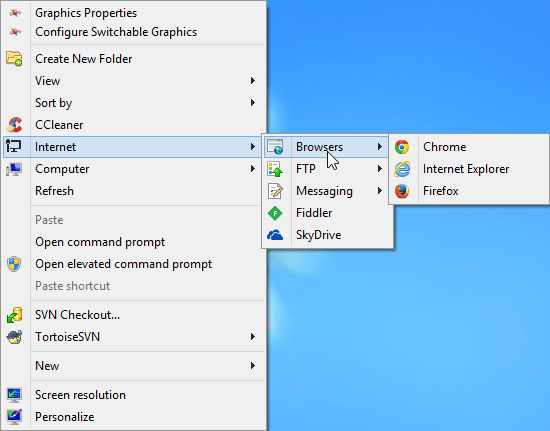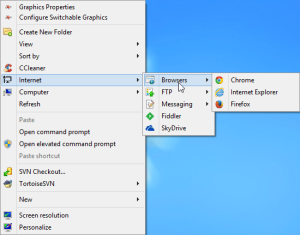 Right Click Enhancer is another Context Menu Editor that you may use on your Windows 10 device. It is available in both a free and a premium edition with more features.
Why Choose Right Click Enhancer?
It allows you to quickly disable and delete numerous right-click menu items.
You may use it to add shortcuts to folders and programs to your context menu. You may also construct many sub-menus and save them in appropriate directories.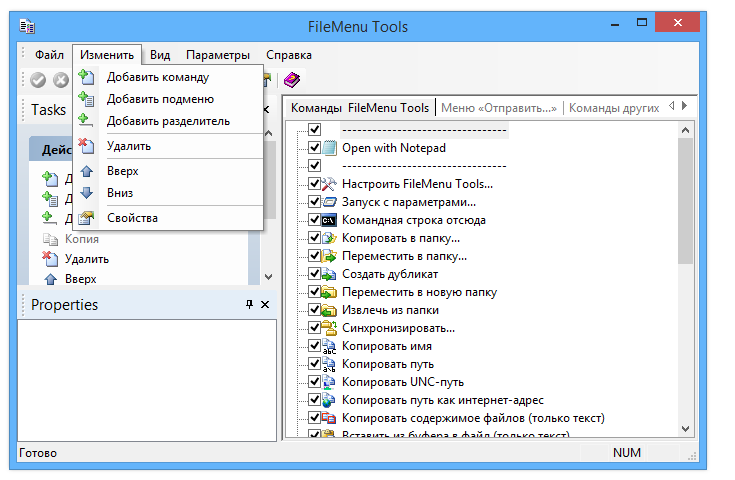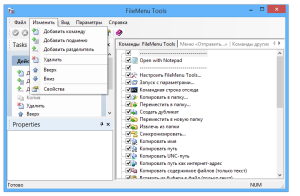 File Menu Tools is a good option to consider if you're still searching for the best Context Menu Editors for Windows 10.
Why Choose File Menu Tools?
It is well-known for its simple installation, user-friendly interface, and robust functionality.
It is a lightweight utility that does not place undue strain on your system's resources.
With a few easy clicks, you can arrange, add, and delete numerous right-click menu actions.
It is driven by a responsive layout.
It allows you to add and remove submenus, actions, items, and separators from your Context Editor.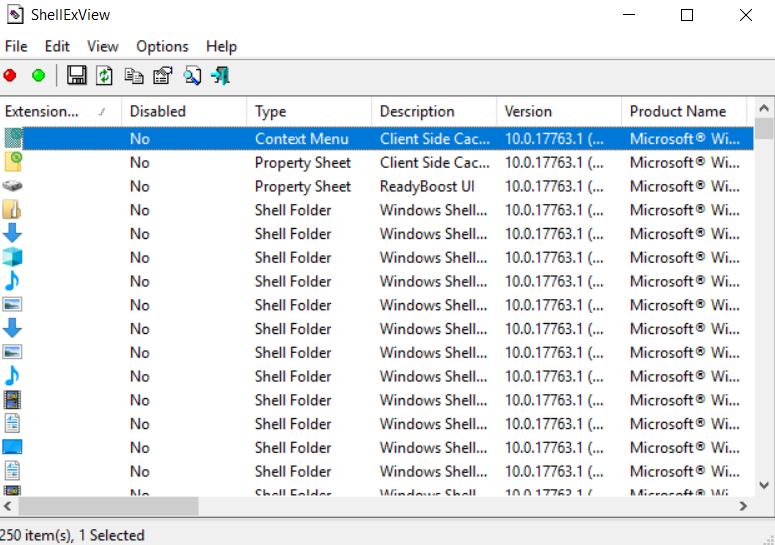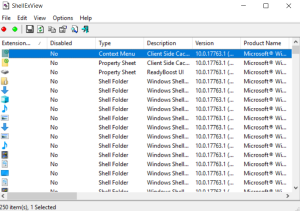 ShellExView is yet another fantastic and feature-rich context menu editor for Windows 10. It is a highly configurable utility that may improve the capabilities and operation of your Windows Operating System.
Why ShellExView?
There are no installation prerequisites.
It allows you to deactivate right-click menu items without any issues and guarantees efficient system resource consumption.
Use the fantastic tool to add/delete, enable/disable, and save/copy selected menu items to have expanded control choices.
It conducts a system scan to check for shell extensions and generates extensive reports on file extensions that include the file name, type, version, description, and much more.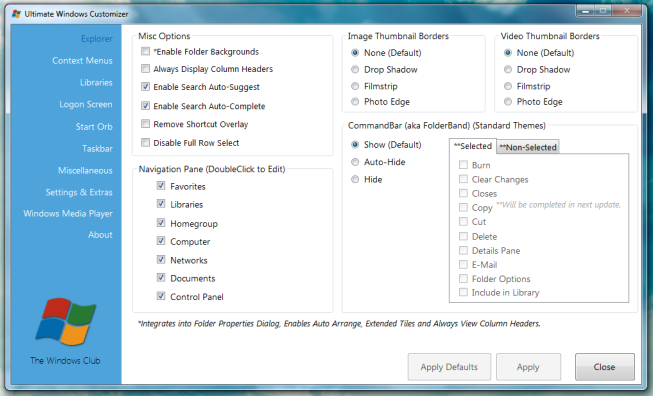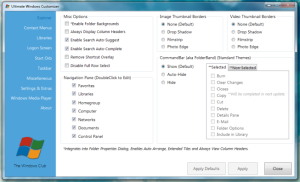 With this wonderful context menu editor, you can adjust, tweak, and configure a variety of settings on your Windows device. It has a small footprint and does not require a lot of system resources.
Why Choose Ultimate Windows Customizer?
It handles all of your Windows customization and tailoring needs, including your right-click menu, Taskbar, Start Menu, and much more.
Equipped with a slew of additional features and sub-features.
The tool is simple and straightforward to use.
Add, delete, activate, and disable items from your context menu with this tool.
It is a freeware tool that makes system restore points before any changes are made.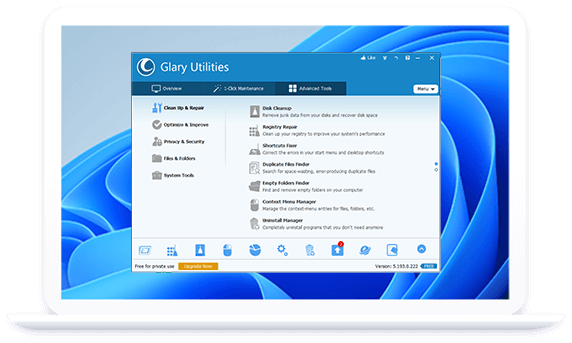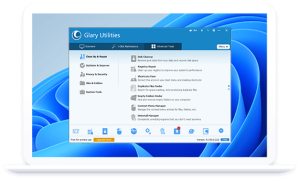 Glary Utilities, which is well-known for its optimization and system cleaning tools, also serves as an enabler and disabler of right-click menu options. It is available as an installation as well as a portable version and works flawlessly on the Windows platform.
It is quite simple to use and involves only a few simple steps:
Launch Glary Utilities.
Choose the Modules tab.
Choose "Optimize and Improve."
Choose the Context Menu Manager in the following step.
A complete list of all the entries, along with their functionality, will be presented on your device's screen.
Unticking the checkbox disables that particular item.
The Create and Send To functions can also be used in the same way.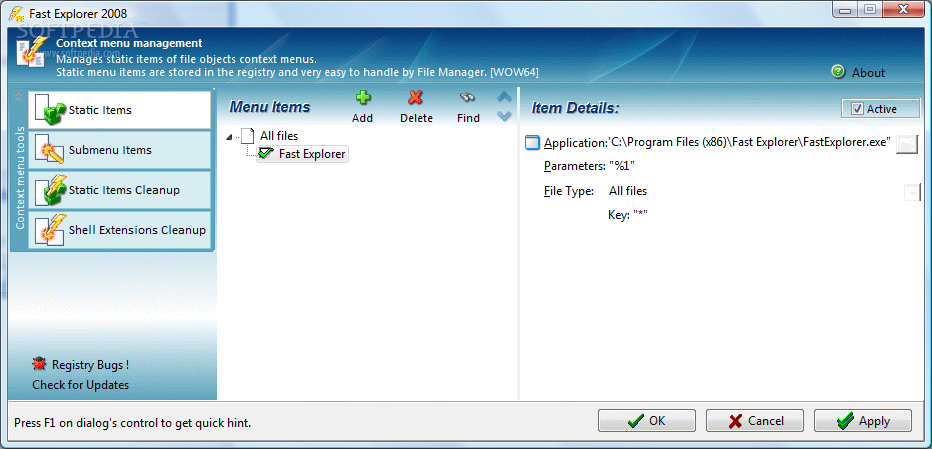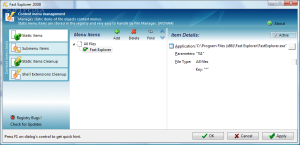 Quick Explorer is an excellent option if you're still seeking for the best context menu editors. The utility combines the functionality of Shell Menu View and ShellExView. It may be used to remove, delete, or deactivate numerous shell extensions and Context menu items and is compatible with Windows XP and later versions.