Phone
Top 10 Best Camera Apps for Android in 2023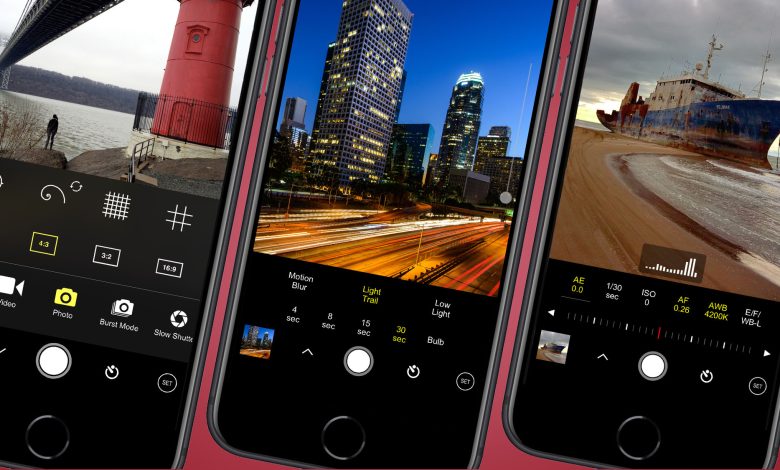 Smartphone cameras have come a long way in recent years. Most phones now include numerous cameras, with high resolution sensors (as high as 108MP, with 250MP cameras on the way), ultra wide angle sensors, telephoto lenses, macro lenses, periscope zoom cameras, and depth sensors. So it's evident that smartphone camera technology is good, but the default camera applications that come with smartphones may not always generate the finest photos or have pro-grade capabilities like complete manual control. If you possess a Xiaomi/Redmi/Poco phone, a Realme smartphone, a Samsung phone, or any other smartphone and are seeking for a third-party camera app, you've come to the correct spot. The following are the best photography applications for Android that you can install on your phone:
Best Professional Camera Apps
1. Google Camera (Gcam Mod)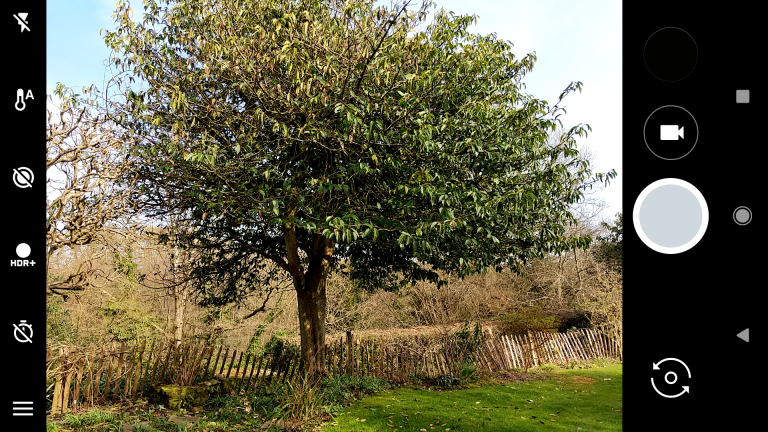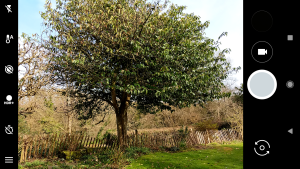 Google Camera, often known as Gcam Mod, is the most popular third-party camera software accessible, and it is not available on the Play Store. Gcam Mods are essentially customized versions of Google's camera software for various handsets. Gcam lacks manual settings, but it compensates by providing greater image quality (in most circumstances), owing to Google's camera algorithms and Pixel camera capabilities like as the excellent portrait mode, astrophotography option, Night Sight, and others.
2. Bacon Camera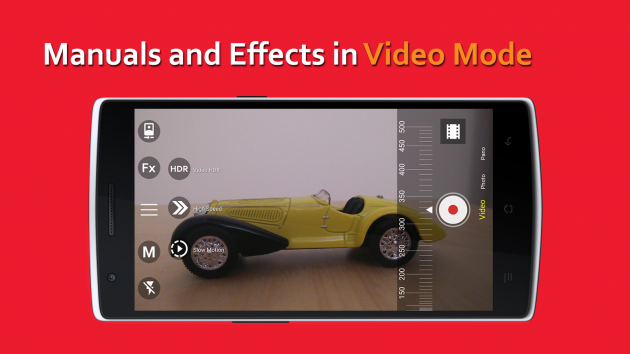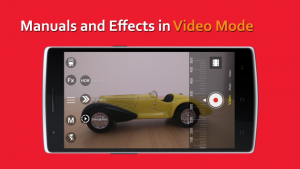 Bacon Camera is one of the few Android camera programs that offers complete manual options and is routinely updated. It's also one of the few camera applications that works on devices that don't support Camera2API.
The camera software features a clutter-free UI comparable to the iPhone camera app, with the manual controls being the apparent highlight. Full manual focus, semi-manual ISO speed, manual white balance, exposure compensation, RAW and DNG compatibility, live histogram, exposure bracket, and other features are supported.
Download (Free)
3. Pixtica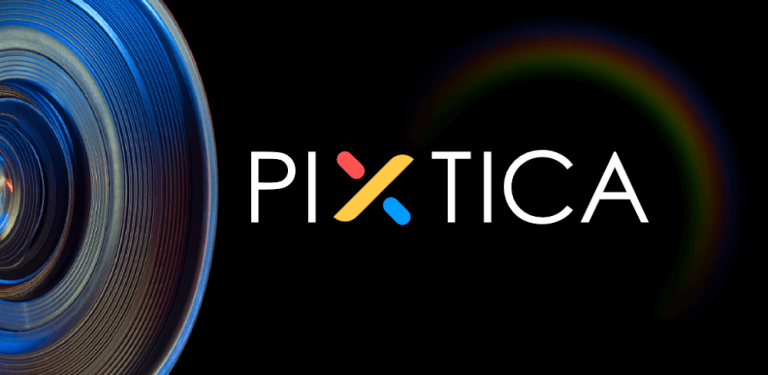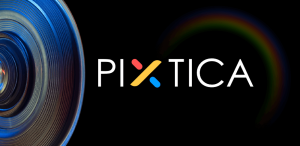 The next software on my list is Pixtica, a relatively new photography app for Android that is one of my personal favorites. I enjoy Pixtica because, unlike many of the other camera applications on our list, it has a really nice looking and modern UI with all of the amazing capabilities. Manual controls are provided, so you may alter the shutter speed, ISO, focus, exposure, and white balance on compatible devices. All of this in a really good user interface.
Aside from the manual settings, what makes Pixtica intriguing are the camera modes. There's a Photobooth option that generates picture collages automatically. Yo-Yo mode allows you to generate small films from a burst of photographs. A miniature planet mode that produces a stereographic projection effect. A GIF recorder mode, Panorama, Hyperlapse, document scanner, meme editor, and other features are also available.
Download (Free with in-app purchases)
4. Camera MX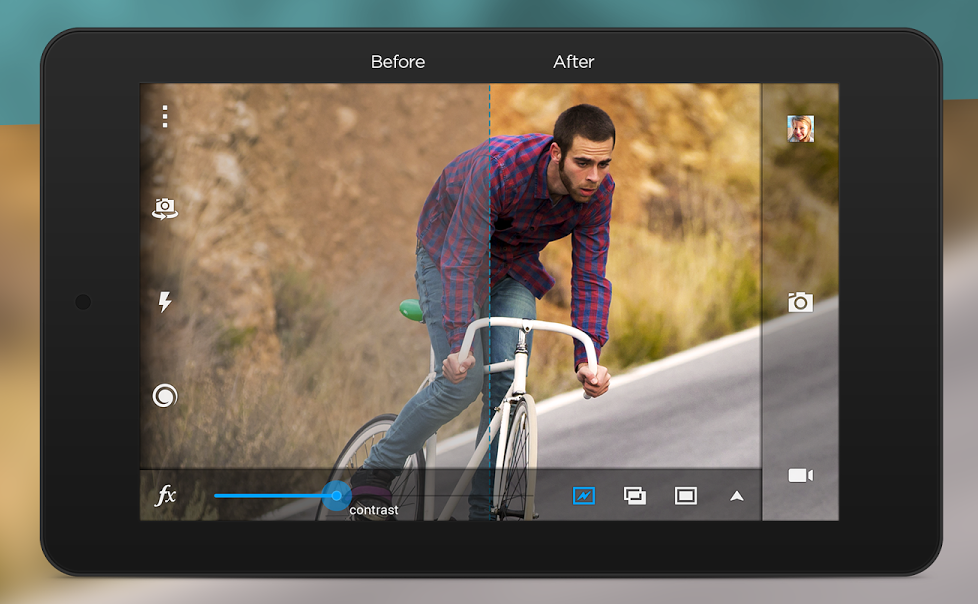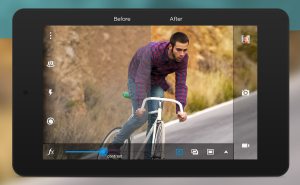 Everyone does not want manual controls or Pro mode. A typical user is looking for a quick camera app that captures amazing photos while also providing a few extra features to round out their experience. Camera MX, one of the most popular camera programs among rookie picture aficionados, has been nailing this for years.
Camera MX is all about simplicity, as seen by its simple and quick interface. You have a variety of camera options to capture not just the perfect shot but also films. The app's centerpiece is "Live Shot mode," which allows you to make your own GIFs, as well as the app's powerful picture editor.
Download (Free, in-app purchases start at $0.99)
5. Filmic Pro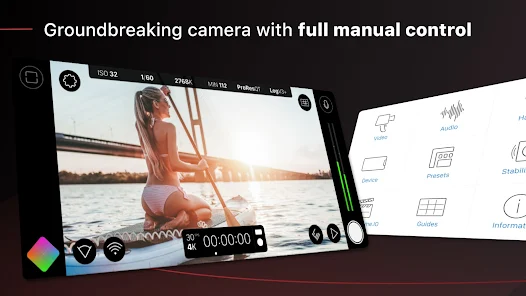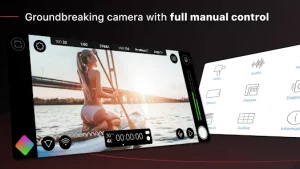 I'm sure you've heard about Filmic Pro, particularly the iOS version, which has some pretty unique features. The software is also available on Android, and while it isn't as excellent as the iPhone version, it's still a terrific app for smartphone videographers. Yes, it is the most costly program on this list, but it offers features such as support for genuine LOG gamma curve customization, as well as the ability to alter live shadows, highlights, saturation, and vibrance while recording a video. Yes, these functions aren't available on every phone, but they are professional-grade features that you won't find in any other camera software.
Filmic Pro additionally has genuine manual videography control. Exposure control, a white balance adjustment matrix, a tri-mode histogram, a waveform monitor, and support for zebra stripes, clipping, false color, and focus peaking are all included. In addition, I appreciate Filmic Pro's user-friendly UI. The slider controls for altering focus and exposure are particularly appealing to me.
Download ($14.99)
6. Open Camera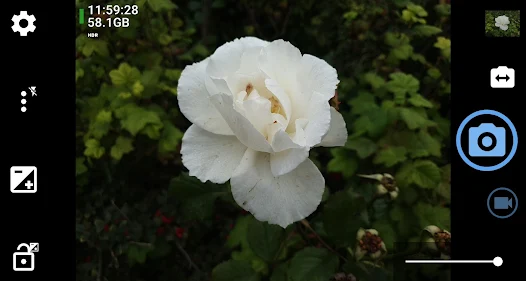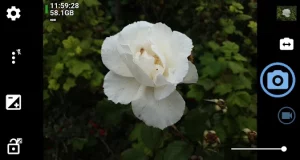 Open Camera is a free, open source camera program with a simple user interface but a plethora of capabilities and controls. For example, focus peeping, histogram support, focus help, RAW DNG support, ISO, exposure compensation/lock, and focus bracketing mode are all included in the program. All of these manual controls function beautifully (some are limited to Camera2API-enabled devices), but that's not all; Open Camera is one of the most customisable camera programs. You may modify the interface to incorporate your preferred modes and controls, as well as adjust the volume buttons for different functions.
Apart from these, Open Camera includes a variety of additional capabilities such as an auto-leveling function, remote controls, several scene settings, different time stamps for images, HDR, noise reduction, and more.
Download (Free)
1. Cymera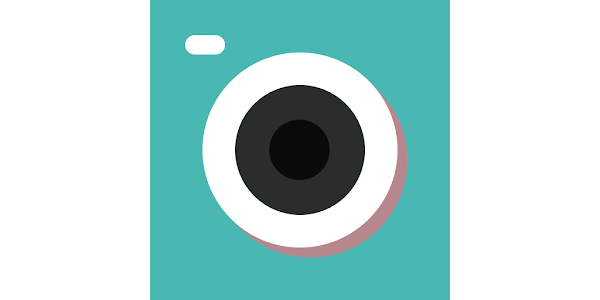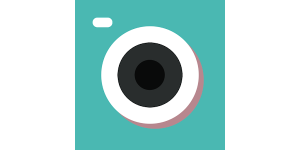 Cymera is a popular third-party camera for Android handsets that includes fantastic effects and snap stickers, as well as crop, layout, blur effect, mirror, fish-eye, tattoo & muscles effect, and cosmetics. This camera app's most notable feature is its beauty mode, which includes professional cosmetic techniques like as skin makeup, face reshaping, wrinkle removal, pimple erasing, dark circles removal, and more.
The UI is extremely simple to use. You are given large colored blocks, each of which conceals a particular feature. You can click on the blocks to access the camera or the gallery app, depending on which function the block represents. This makes it incredibly simple to utilize a feature because all of the settings are already applied. For example, if I select the beauty camera mode, the camera will open with all of the beauty settings applied.
Install: Free with in-app purchases
2. Camera360 Ultimate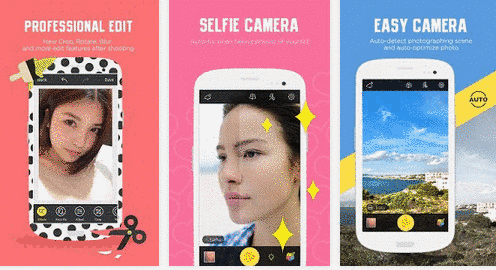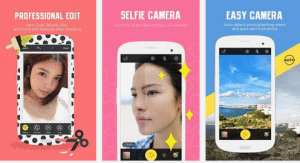 If you've been using Android for a while, you're probably aware that 360Camera is one of the most well-known camera applications on the Play Store. While the app was formerly recognized for its full-fledged camera functionality, it has since been updated to meet the demands of the socially obsessed millennial generation.
You can now use a selfie and beauty camera, as well as professional image editing capabilities, as well as a slew of interesting stickers, AR face masks similar to those found on Snapchat, art filters, and poster templates, to dress up your photos. You may also make picture collages and grids, as well as customisable and filtered films.
Download (Free, in-app purchases start at $0.99)
3. Sweet Selfie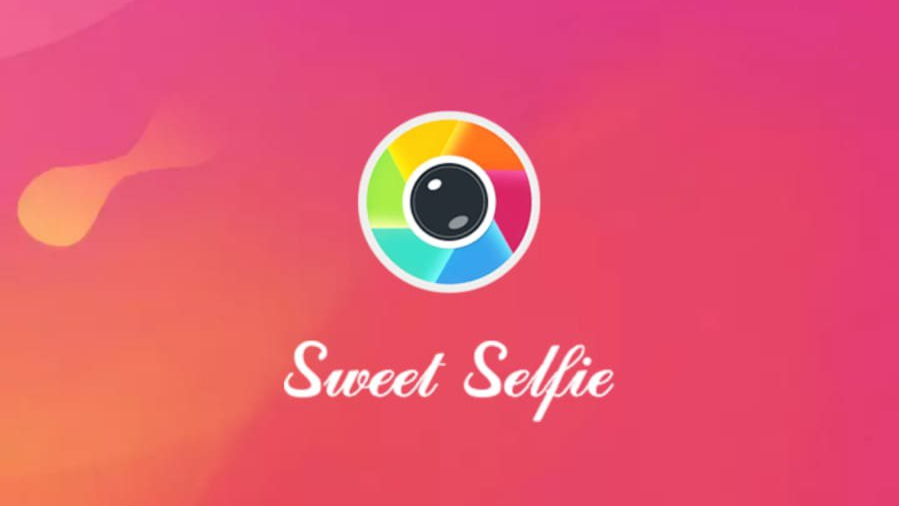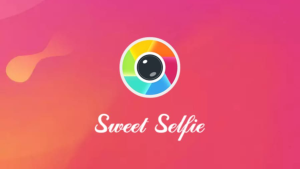 The selfie mania isn't only confined to hardware advances; it's also permeated Android applications like Sweet Selfie. The Gen-Z fixation with selfies has led them to adopt beauty applications. All they want today is to look their best for Instagram postings so that the rest of the world will notice them.
Sweet Selfie, formerly known as Candy Camera, is one of the most popular apps that has fostered this mania, with over 100 million downloads. The app has received a cosmetic overhaul (with a homescreen) as well as a slew of clever selfie settings, filters, and other entertaining features to help it stand out from the crowd.
Download (Free, upgrade to ad-free version for $0.99)
4. VSCO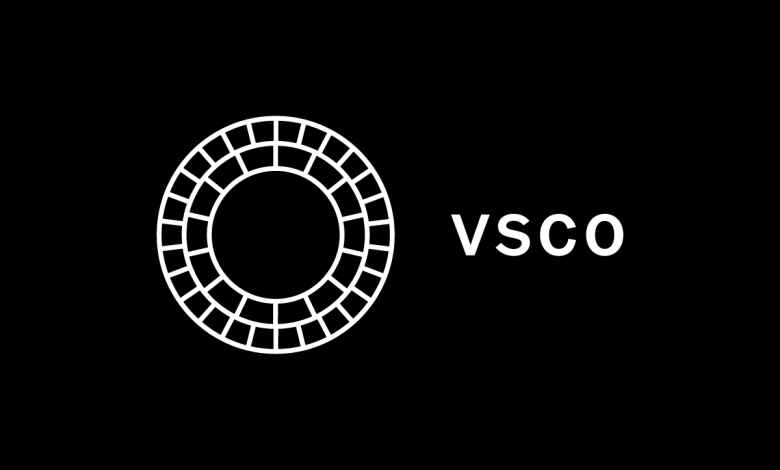 VSCO is another relic from the past. It has been available on the Play Store for quite some time, allowing you to snap and edit photos on the move. The software has film-inspired presets as well as comprehensive camera options that let you to modify the contrast, brightness, highlights, and other settings.
While many users believe that the VSCO app's major attraction is its extensive collection of picture editing capabilities, I believe it is the social component that has been established around the app.
Download (Free, in-app purchases start at $0.99)