You can discover a list of the top free reminder applications for Windows 10 or 11 devices in our in-depth guide, which will help you schedule tasks more easily and efficiently.
You may complete all of your tasks promptly and before your coworkers by using a free reminder tool for Windows. This also aids in keeping you one step ahead of the opposition. Making the necessary planning and remembering everything, though, is challenging.
Additionally, if you don't take action, you have to deal with the consequences, which may be quite harmful. For instance, if you don't do all of your office work before the day is up, you'll have to repeat the computer-related activities.
At this point in the conversation, the Windows Reminder Apps are brought into the picture. These applications let you do a number of things, such as managing your calendar, keeping notes, and creating reminders. This reminder software has certain characteristics that are unique to specific items, but it also has other capabilities that are shared with other products of a similar nature.
But the main function of Windows Reminder Apps is to keep you on track by serving as a reminder for the tasks you've planned. Therefore, we have created this list in order to examine the various reminder applications and highlight the crucial aspects they offer.
Best 7 Reminder Apps For Windows 10/11 in 2023
You may discover a list of the top free reminder apps for Windows 10 or 11 devices in the area below. You don't need to utilize them all; just choose the PC reminder software that best serves your needs and get started utilizing it.
1. Desktop Reminder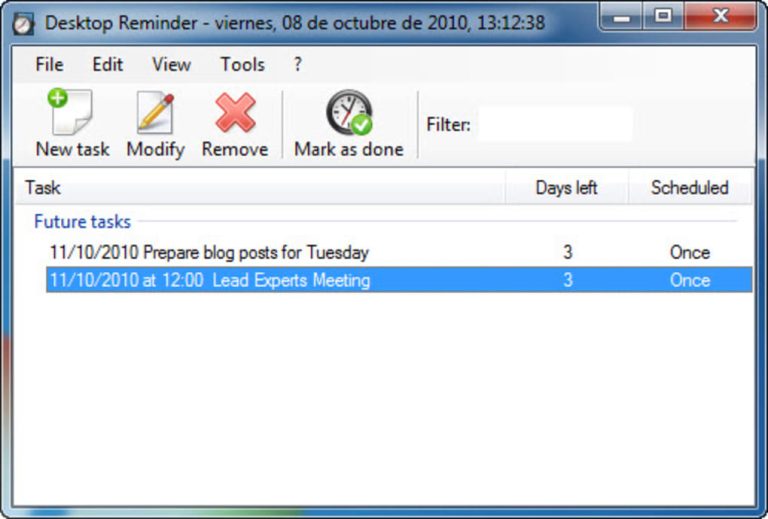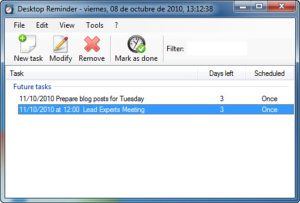 The Desktop Reminder app is the first on our list of the best reminder applications for Windows. Although managing one's chores might be difficult, using this PC reminder tool makes the process easy and efficient. A tool for organizing tasks that helps you to arrange all of your obligations in one place is this task reminder app for Windows. because you just need to click once to create, assign, and even prioritize tasks.
An effective tool for planning your daily tasks and obligations is this free reminder software for Windows. Additionally, you have the choice to obtain recurring reminders for important deadlines, which will help you remember them. If you backed up your important reminders using Google Drive sync, you would still have a copy of them in case something were to happen to your phone or computer. The application's organizational structure and search capabilities, which make it easy to find any material, are its last characteristics.
This reminder program for Windows 10 supports a number of languages to make sure that everyone can use it. Since the data is encrypted before being saved in the cloud, it would still be safe even if anything were to happen to your phone or computer.
2. Microsoft To-Do List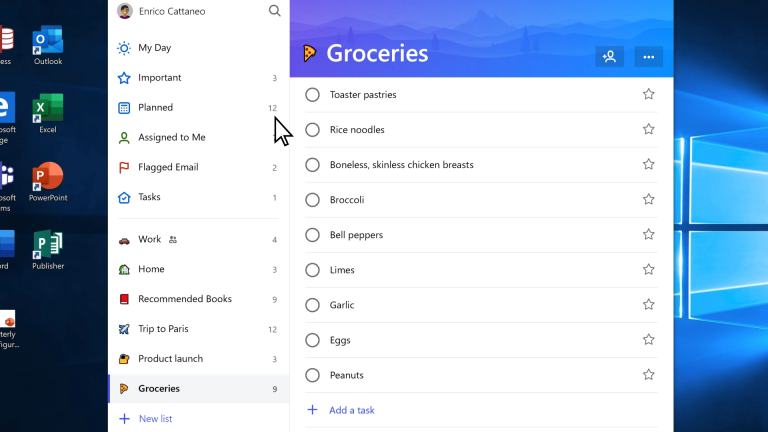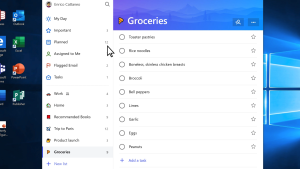 Next on our list of reminder applications for Windows is the Microsoft To-Do list app. One of the best task management tools is this one. It enables users to add simple reminders right at the top of the list. A wide range of end users may get the finest reminder software for Windows since it is downloaded for usage on Windows, Android, and iOS devices.
The free reminder program for Windows has an easy-to-use design that makes creating and managing to-do lists as well as setting reminders quick and simple. You may create new projects, group them into different categories, assign reminders and sticky notes to each task, and schedule their own reminders.
One of the key benefits of this reminder tool for PC is its seamless integration with other Microsoft products like Outlook. As a result, users may easily keep track of their obligations and appointments across a range of devices and operating systems.
The "My Day" feature of this free reminder tool for Windows also enables users to create a regular to-do list. This covers the tasks they believe are most crucial to do on a certain day. This task reminder tool for Windows may be quite useful for those who want to keep their focus and stay on target.
3. OneNote for Windows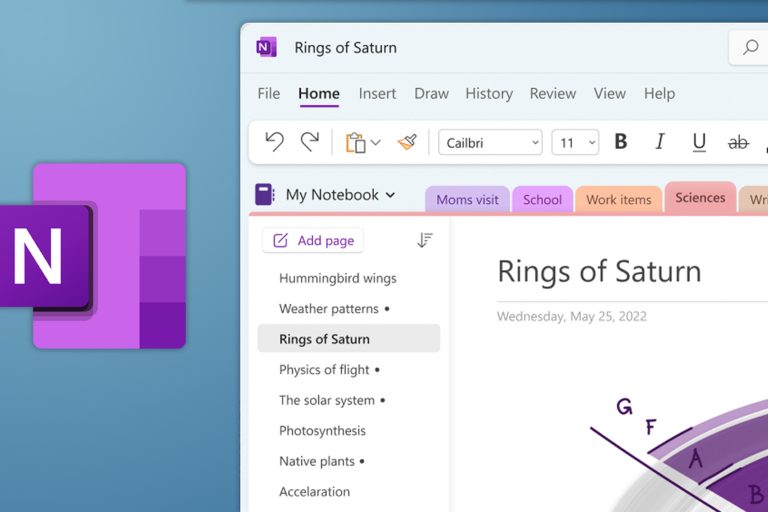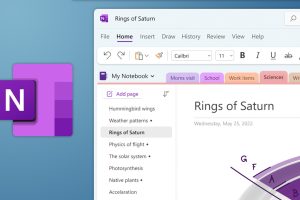 OneNote is yet another option on our list of reminder applications for Windows. You can still use it to create a list of all your chores and pin it to the top of your computer's desktop even if it isn't a specifically designed reminder software. Microsoft created the PC reminder program, which includes an easy-to-use graphical user interface. You won't have to put in a lot of effort setting up this reminder app for Windows 10.
Additionally, you have the convenience of adding pictures to your schedule. The ability to effortlessly communicate with colleagues and coworkers about the chores you have planned is one of the most intriguing aspects of this reminder software for PC.
4. RemindMe for Windows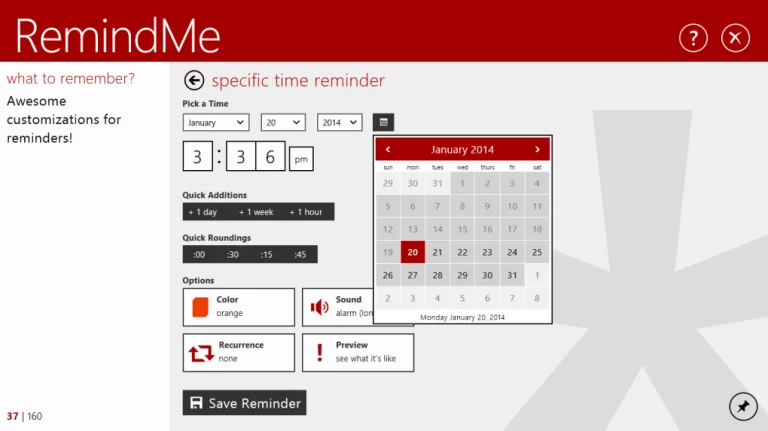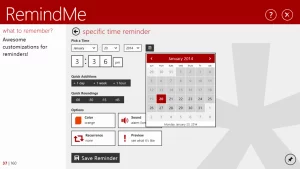 The RemindMe tool may be used by Windows users to remain organized, make reminders, and keep track of their to-do lists. The software ranks fourth on our list of the top reminder applications for Windows due to its simple and straightforward user interface. Users may easily create and manage reminders for important events and obligations on their own.
This task reminder program for Windows has the ability to allow users to plan reminders for a certain time or date. Reminders for appointments, meetings, and other events may be scheduled by users, who can then choose a time for when they will go off. You may set up the app to deliver these reminders to your phone.
Users can create separate to-do lists for their job, personal life, and any other initiatives they are engaged in. This makes it simple to maintain structure and to keep your attention on the tasks at hand. This can be useful for both time-sensitive and non-time-sensitive tasks that need to be finished later.
The PC reminder program also has a calendar view that enables users to see all of their future activities and reminders in one place. If you want simple reminder software for Windows that is compatible with Windows, RemindMe is the ideal option for you. Create, customize, and store reminders with ease with the Windows 10 reminder app.
5. Drink Water Reminder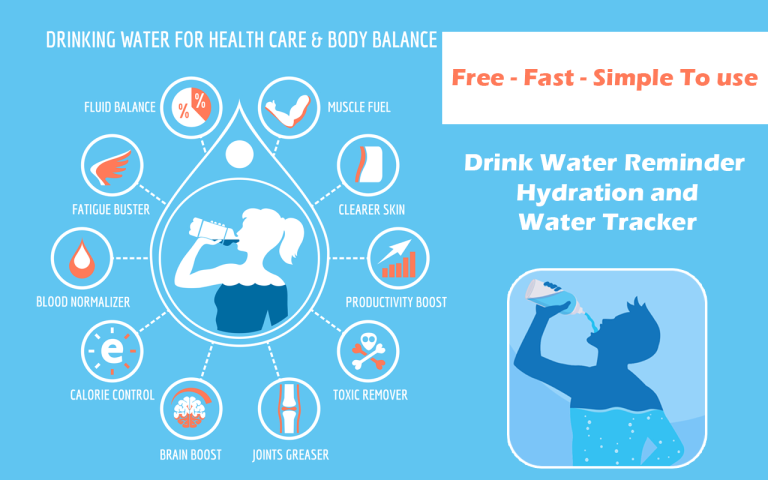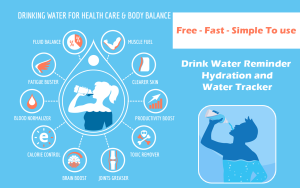 The Drink Water Reminder is the newest sensation among Windows reminder applications. The best option for you if you are mainly interested in getting water reminders. With only a few mouse clicks, you can quickly and conveniently establish reminders for yourself to drink water. You may set up a Windows and phone task reminder software to remind you to drink water at different times of the day or after you've finished a particular activity.
A drink water reminder software on a smartphone may be quite helpful for people who struggle to remember to drink enough water throughout the day. The user will receive reminders from the program to drink water at certain times. This may help people develop the habit of regularly drinking water.
On Windows, there is a multitude of applications that acts as a water-reminder. This one is my favorite because it is easy to use and doesn't cost anything to download. As soon as you download the Drink Water Reminder app from the Microsoft Store, you can start setting reminders.
6. 2Day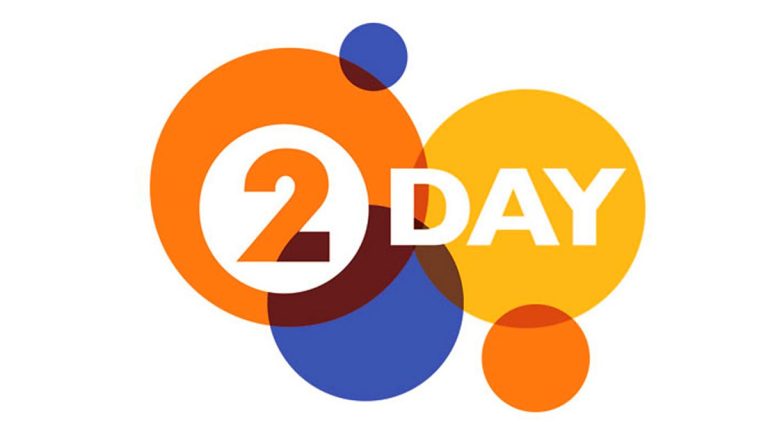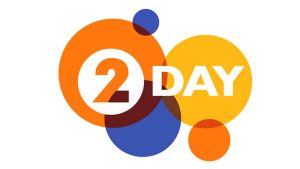 The following app in our list of Windows reminder applications is 2Day. This task reminder program for Windows is the perfect choice if you're seeking for personal organizer software that also offers cloud storage. To gain a clear view of your normal calendar, use this free reminder tool for Windows to organise all of your planned events in a logical sequence.
There are tabs that will let you look at your unfinished jobs as well. a few illustrations of these tabs. In order to ensure that they don't forget anything, this PC reminder program also allows users to attach reminders to each specific action. The app's source code will also be sent to you through GitHub.
7. Pillbox Pro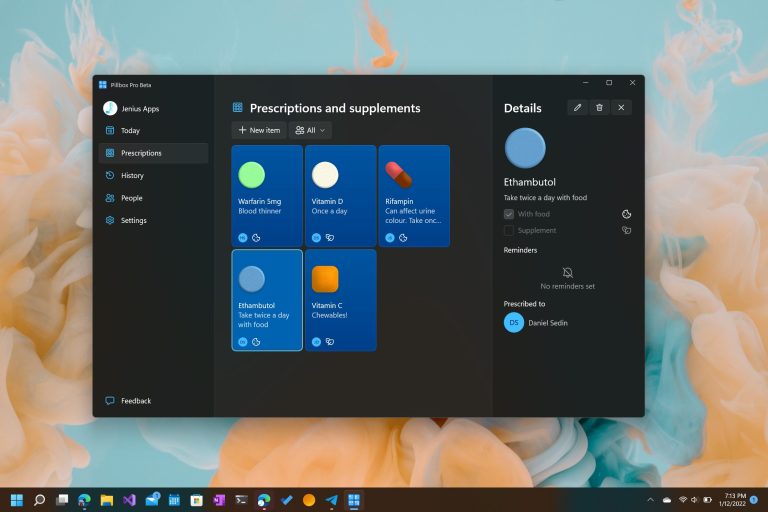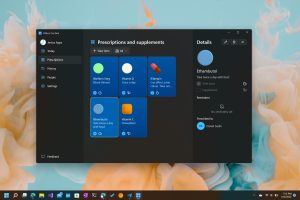 Consider Pillbox Pro if you're looking for a Windows reminder tool that helps you remember to take your medications and keep track of when they're due. The best reminder software for Windows will make it easier for patients to remember to take their medications at the proper times by allowing users to establish easy reminders.
One of Pillbox Pro's most helpful features, setting reminders for many medications at once, is one of the app's most recognized features. As many medications as a user needs to take daily can be added, and reminders can be set up. Additionally, this task reminder software allows you to establish customized reminders inside the app, such "Food" or "Bedtime."
Pillbox Pro helps customers keep a record of their previous medication usage in addition to acting as a reminder tool. In addition, it records the instances in which prescriptions were taken. This may be useful to those who need to tell their doctor or pharmacist about their medical history.
Customers are informed when it's time to renew their prescriptions using this free reminder software for Windows. Because to this step, users won't have to take the chance of being without their prescription if it doesn't run out.
Users of the Windows, iOS, and Android operating systems may easily download Pillbox Pro. The task reminder software for Windows is quite easy to navigate and utilize. It offers a simple and efficient way to keep track of prescription medication regimens.