Uncategorized
Top 9 Best Automatic Mouse Mover Software for Windows PC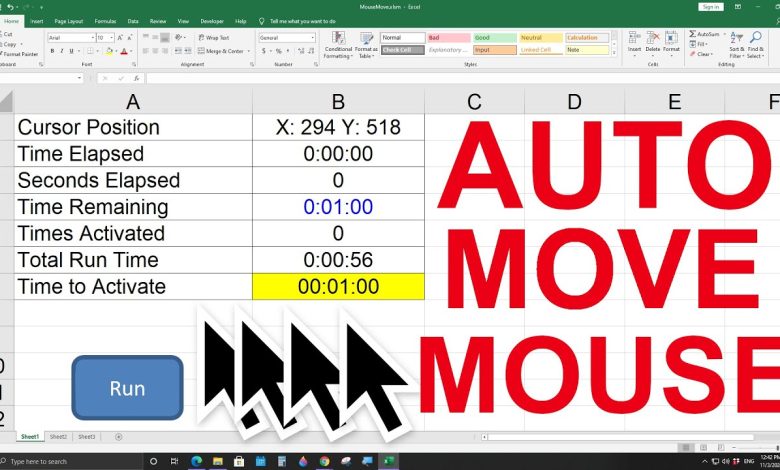 An accurate and simple explanation of the top Mouse Mover programs for Windows 10, 8, 7, Vista, and XP.
Continuous movement of your cursor is necessary to keep your system alert while you continue working on other tasks. You must also be near the system in order to prevent logging off.
What if the program controls the cursor's ongoing movement? Similar problems were encountered by several developers, who felt the need for an autonomous mouse mover.
A growing number of employees find it difficult to maintain a healthy work-life balance. When you are forced to be online even when you have no job, sitting in front of your computer becomes annoying. Using an automated mouse mover that keeps your computer active while you are away is another approach to remedy this.
You have the advantage of being able to leave your computer unattended without being logged off thanks to the automated mouse mover program. You may learn about the top 9 automated mouse movers from this post. You can choose the one that best suits you based on your needs.
Automatic Mouse Mover functionality in Windows 10, 11
The efficient mouse mover tools tell our system's CPU to act as though the system is in use right now. It causes the cursor to move at regular intervals, giving the system the impression that it is in use.
It stops the machine from falling asleep in the absence of any user engagement.
When the user decides against using a screensaver or other program to keep the machine awake, this option becomes available.
The 9 Best Windows Mouse Mover Programs for 2023
The nine automated mouse movers for Windows are mentioned below.
1. Move Mouse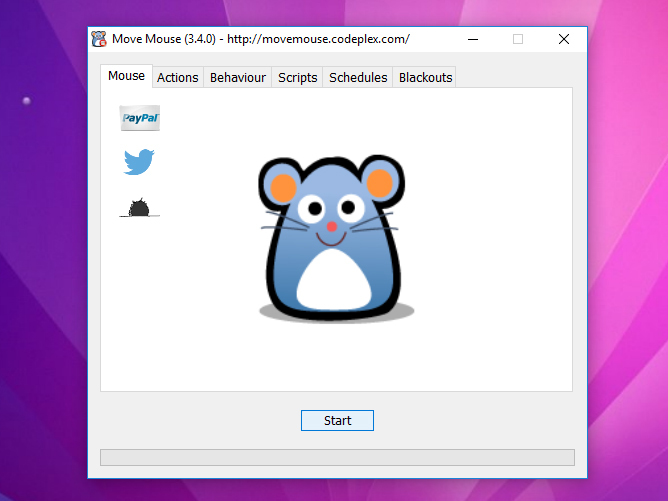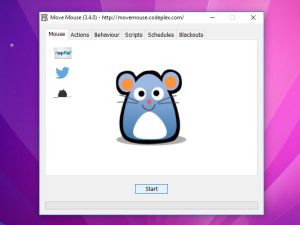 Users of the Move Mouse software can direct the program to move the mouse at specific intervals.
It features tasks and actions pre-loaded that may be altered based on user preferences. These actions can include mouse movement, keystroke transmission, running power shell programs, etc. These extra tools aid in keeping the program's ranking among the top mouse mover programs.
Move Mouse used to be a third-party program, but it is now one of the top mouse mover programs that can be downloaded for free from the Microsoft store. Windows 10, 8, 7, Vista, and XP are all compatible with the program.
2. Mouse Jiggle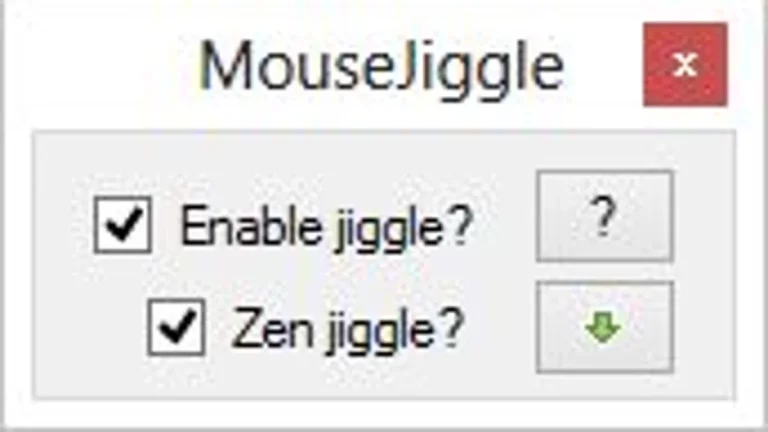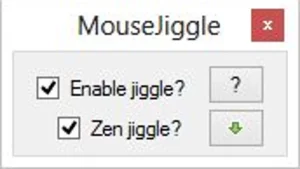 The software's name, Jiggle, refers to how it operates—by jiggling the mouse to keep the system awake. This automated mouse mover tricks the CPU into believing it has received a command, keeping it active.
Its straightforward user interface makes it suitable for both novice and seasoned or expert users.
Users may access it for free, and all Windows versions are compatible with it.
3. Auto Click Typer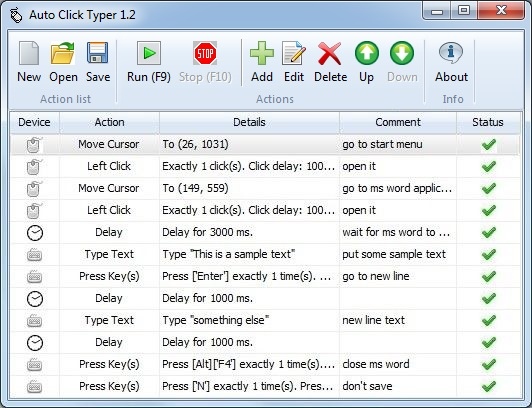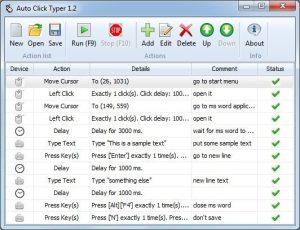 Another automated mouse mover on the list is Auto Click Typer, which enables users to easily conduct keyboard and mouse operations.
The ability of Auto Click typer to store all keyboard strokes and clicks as files is another feature. The file is in AUTOCAD format. To prevent having to repeat tasks, this file can be utilized again.
It is a paid piece of software that works with Windows 10, 8, 7, and XP.
4. MouseController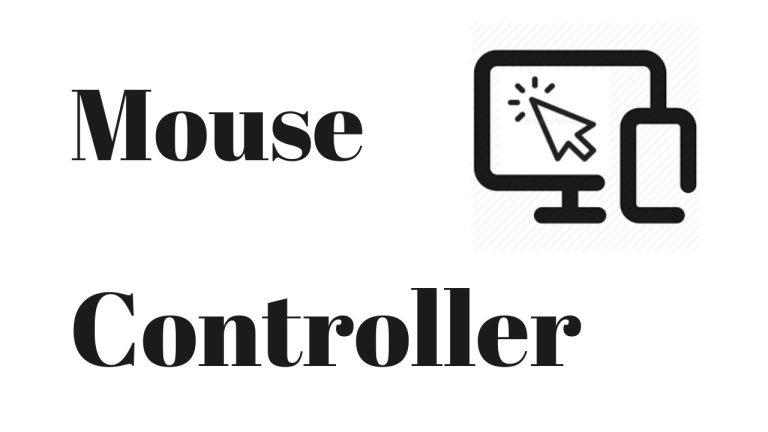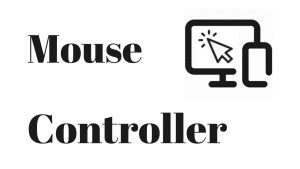 It offers a thorough record of keyboard strokes, mouse clicks, repetitive activities, and how they were carried out. This file is stored on the HDD. This guarantees its inclusion on the list of the top Windows mouse mover programs.
The program is useful for both portable and stationary operations. You may download the software's EXE file from the official website to get started.
This automated mouse mover enables you to first pause the recording of mouse actions or whenever necessary, and then resume recording when prompted.
5. Mouse Machine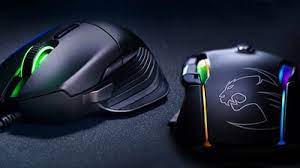 With the use of this program, the acts may be easily duplicated. It facilitates an easy and straightforward operation.
With the use of this automated mouse mover program, users may save and generate over 999 different cursor movements. These can also be modified based on the needs of the user by merely carrying out a limited number of tasks.
All Windows versions are supported by the program, which is free to download.
6. TinyTask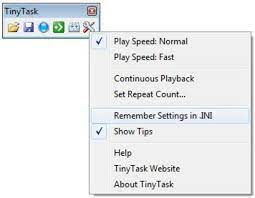 TinyTask comes in second on the list of the top mouse jiggler programs. This mouse mover program captures what is done on the screen and then duplicates it based on what the user enters.
The program may be maintained and adjusted in accordance with user preferences. It controls the hotkeys and offers speed management, either Normal or Fast.
It offers the versatility of mouse mover programs that are both portable and non-portable. The user can choose whatever one they find most convenient.
All versions of Windows are compatible with TinyTask, which is also free.
7. Mini Mouse Macro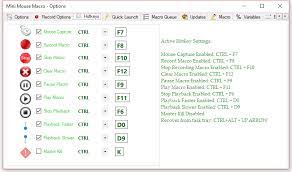 The software's intrinsic functionality puts it among the greatest mouse mover programs accessible for both novice and experienced users.
Keyboard and mouse operations are both recorded and replayed by Mini Mouse Macro. The procedure is automatable in the necessary ways. It responds quickly to input commands.
The automatic mouse mover is preferred because, when compared to other programs, it uses less CPU and memory.
Windows 10, 8, 7, Vista, and XP are all supported by the program, which has a monthly membership need.
8. XuMouse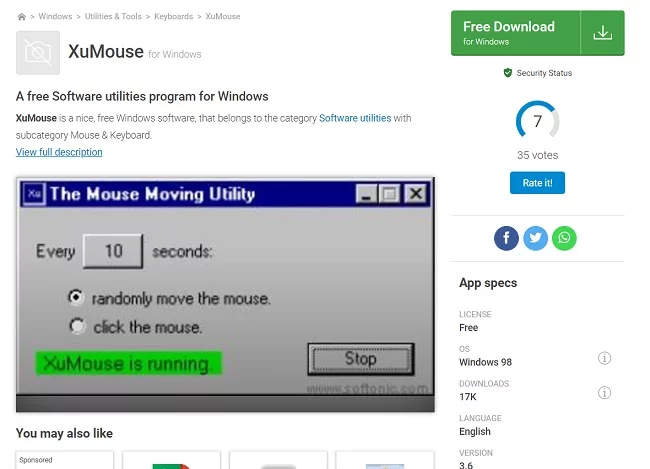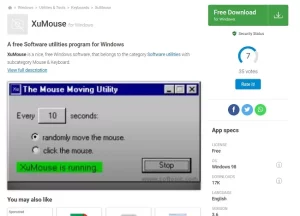 XuMouse is the final option on this list of the top mouse mover programs. With this program, you can always have the mouse cursor moving since it is so simple.
It costs nothing at all to download and use XuMouse. The XuMouse app's UI is likewise highly user-friendly. As a result, the tool is regarded as being among the easiest to use for beginners.
On Windows 11, Windows 10, and a number of other older operating systems up to Windows 95, you may download and use the application.
The program, however, only supports English for the UI and is not multilingual.
9. Mouse Mover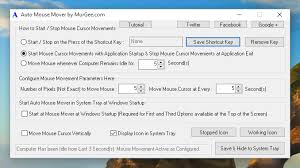 Mouse Mover is the final option on this list of the top mouse moving programs. You should attempt this if your mouse is based on red-and-blue lights.
To trick the mouse into thinking it is the base, this software employs shifting black and white lines. The mouse's sensors detect motion as the lines move and make it appear as though the mouse is also moving.
Install this app on your Android device, then use the mouse to do other necessary actions.
Conclusion:
The program mentioned above addresses the issue of constant cursor movement to prevent your machine from logging out. This program offers a flexible environment with quick downloading and installation, allowing users to suspend and resume its operation as needed. Additionally, you won't have to battle to keep your work sessions active by repeatedly inputting your password.
Additionally, the automatic mouse movers include characteristics that allow them to carry out predetermined tasks and record them for later use.