Apps
Top 15 Free Sound Equalizer For Windows in 2023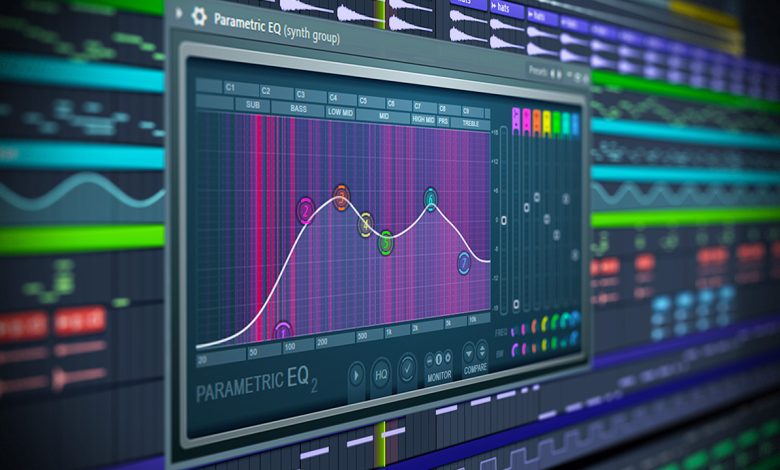 Despite having a built-in volume mixer, Windows 10 does not provide the optimal music listening experience.
You should choose an audio Equalizer for your Windows 10 device to modify audio frequencies and apply complex effects.
In this post, we'll talk about some of the top sound Equalizers for Windows 10, 11, which claim to deliver fantastic surround sound and can effortlessly raise the treble, enhance the bass, and significantly enhance the sound quality of your device.
The market is flooded with possibilities, therefore in order to make your work easier, we've hand-selected some of the top Equalizers for Windows that can help you balance the audio frequencies in a flash.
Windows 10, 11: 15 Strong & Free Audio Sound Equalizer
A Windows 10 Equalizer tool is a need for you if you enjoy listening to music and want to improve your experience. The best tools to try in 2023 are listed below.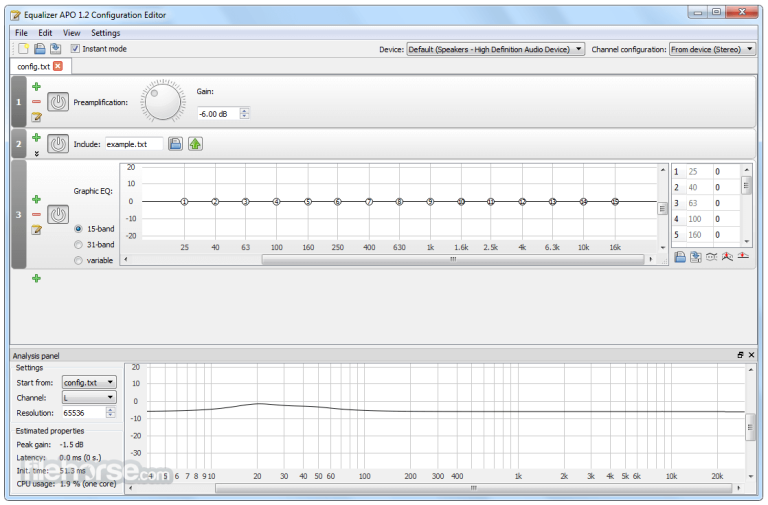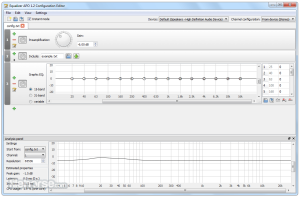 Equalizer APO is our top choice in the area of audio Equalizer tools for Windows 10 since it is packed with customizable possibilities. It functions as an Audio Processing Object.
Equalizer APO's Main Features:
It is a freeware Equalizer for Windows with many features.
It is bundled with several filters and 3D sound capability.
It enables quick and simple profile development for your headphones and external speakers.
It utilises a modular graphics interface and may operate on a variety of channels.
It has a very low latency and is a lightweight tool.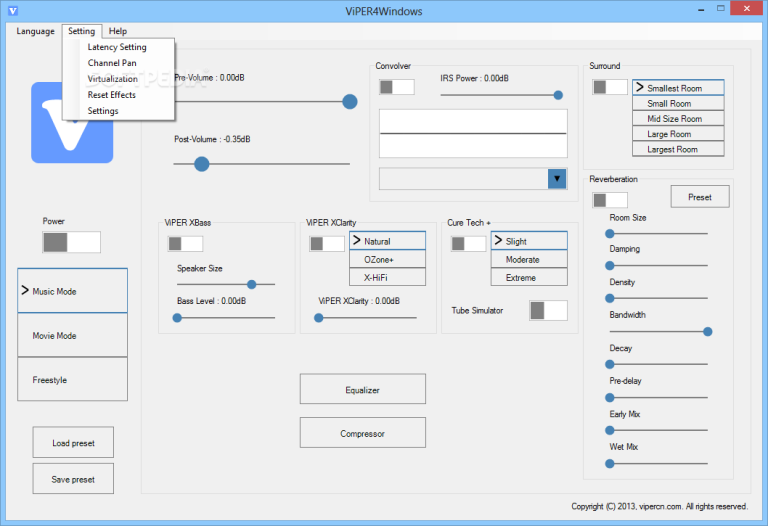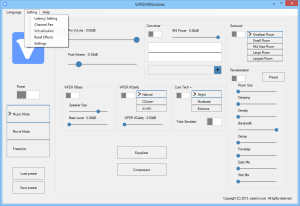 Viper4Windows is the next item in our list of the best and most effective sound Equalizers for Windows 10, 11, and later. This open-source utility has several audio effects built in, including Equalizer, reverb, convolver, compressor, surround, and many more. It is completely compatible with Windows 7, 8.1, 10, and Vista.
Major Features of Viper4Windows:
It is a freeware programme.
According to the size of your space, it can easily adjust the surround sound setting.
You get quick access to 18 bands and pre-set profiles with it.
The programme is well-known for its bass boost, and it is simple to tailor boost to enhance low-end sounds.
You may adjust audio bandwidth, density, audio dampening, decay, and a variety of other properties with the Reverberation option.
With its Distortion control, you can easily adjust and change the music bands in decibels.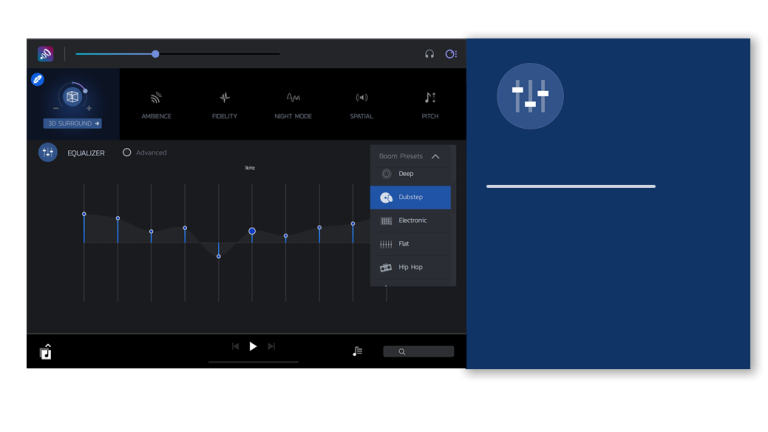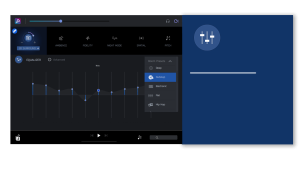 Are you seeking for a 3D sound surround that stands out in its class? Boom 3D is the best option in that case. The tool has amazing features and can effortlessly cancel out the sound coming from your headphones, audio equipment, media player, etc.
Characteristics of Boom 3D:
There are 31 settings for the band Equalizer
With its potent volume enhancer, you may enjoy a great audio experience.
It offers simple playback of stored music files with spectacular Boom effects.
You may adjust the loudness of different programmes with its Application Volume Controller function.
It also allows you to improve audio across a variety of devices and build playlists.
Boom 3D additionally allows you to adjust your audio's volume and LFE gain in addition to the functions listed above.
With its 30-day free trial, you may try this amazing sound Equalizer for Windows 10.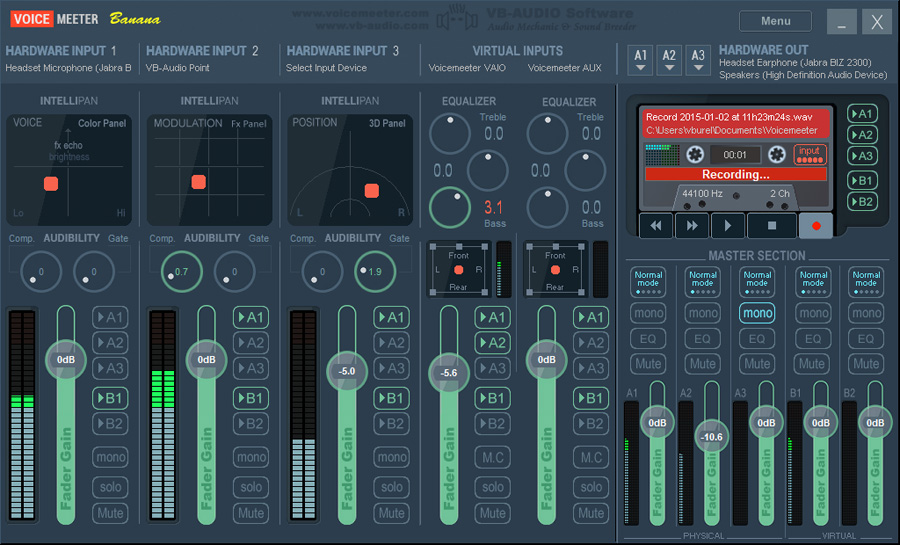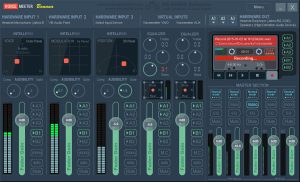 A cutting-edge audio Equalizer for Windows 10 is called VoiceMeeter Banana. Its standout feature is the audio mixer tool, which allows you to manipulate all aspects of your audio files, including input and output.
VoiceMeeter Banana's Main Features:
Your microphone's loopholes may be readily covered, resulting in distortion-free, crisper sound.
To create better sound effects, you may quickly change the tempo of your voice using it.
You have free access to 6 cells, 8 channels, and a fully parametric EQ thanks to the built-in tape deck that powers it.
Using it, you may change the pitch of your voice to higher and lower notes.
It makes use of a multi-channel EQ to enable the usage of stereo P.A. equipment.
WASAPI, KS, MME, ASIO, Wave RT, and other Audio interfaces are supported.
Free of charge is this cutting-edge virtual audio mixer.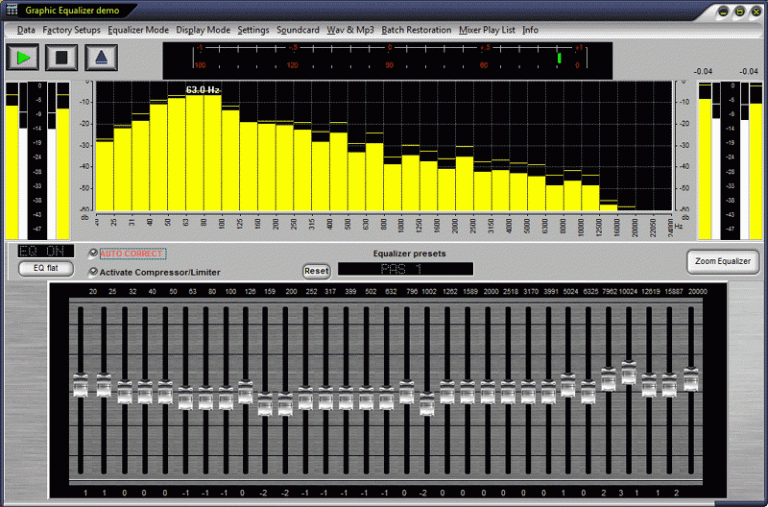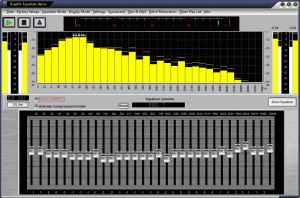 The Graphic Equalizer Studio is the next programme in our list of the best audio Equalizers for Windows 10, 11, and XP. It has considerable processing power and extensive control, both of which assure clean and crisp sound effects and audio notes. It is known for its ability to execute WAV files in real-time.
Features of Graphic Equalizer Studio:
The sound is neither too loud nor too soft thanks to its compressor and limiter.
Your audio stream can be automatically adjusted and fixed.
Perfectly balanced audio frequencies are also guaranteed by this audio Equalizer window for 10.
Use its MP3 player to monitor WAV files.
It is a strong yet free Equalizer for Windows 10.
6. EQ Audio Equalizer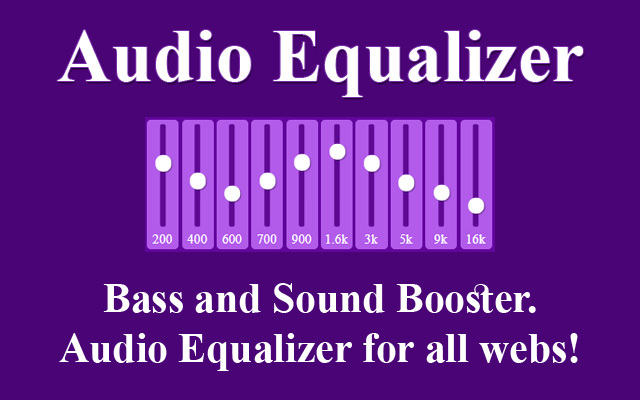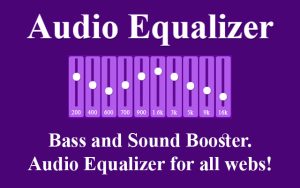 EQ Audio Equalizer is our next recommendation for the best sound Equalizer for Windows 10. The sound level may be simply adjusted thanks to the chrome audio Equalizer. Irrespective of the platform that you are utilising for audio listening it ensures that you obtain beautiful and clean sound.
EQ Audio Equalizer Features:
You receive nothing less than a fantastic listening experience with this incredibly adjustable Chrome Equalizer addon.
It offers equalisation across different music genres and is simple to change sound levels.
It may be quickly installed on your device and functions as a Chrome extension.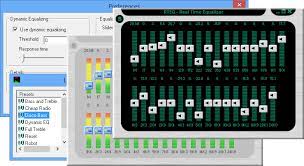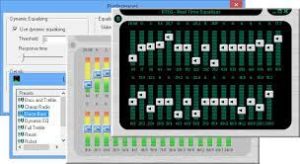 Using RealTime Equalizer, you may change the sound effects in a split second. This effective audio Equalizer for Windows 10, 11, is offered in two versions, one of which is a Winamp plugin, and may be used to modify the frequency spectrum in real-time.
Real-Time Equalizer Features:
Many audio formats may be easily EQ'd.
It has a portable design and convenient functions.
It may be used for both fine and strong sound amplification and provides you free access to 300 channels.
With the help of this excellent sound Equalizer for Windows, you may create a variety of audio settings.
A 31-band Equalizer in real-time.
For best results, use it to enhance stereo sound and make channel modifications.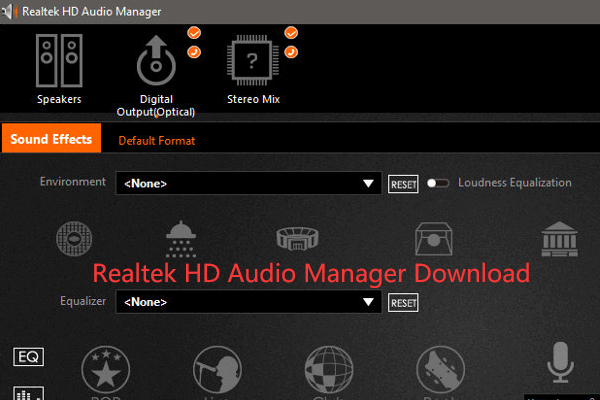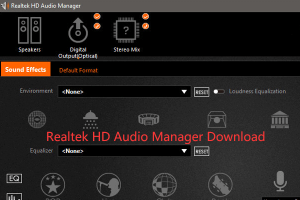 With this free audio Equalizer for Windows 10, you may quickly change the audio frequencies. It's basically a sound card that can be configured on your device through a driver, rather than just being an Equalizer.
Realtek HD Audio Manager has the following features:
Several audio channels can be supported.
Its driver package is compatible with numerous audio codecs including audio recording, playback multimedia, and much more.
A strong but efficient interface supports it.
Access options for fully featured audio input, such as noise reduction, Acoustic Echo equalization, and beam construction.
It also has a Power Management feature that guarantees long battery life for the best use of system resources.
Some significant characteristics of this full-featured audio solution software include flexible mining and fine-grain synchronisation.
Personalize sound effects with a decibel range of 31 to 16,000.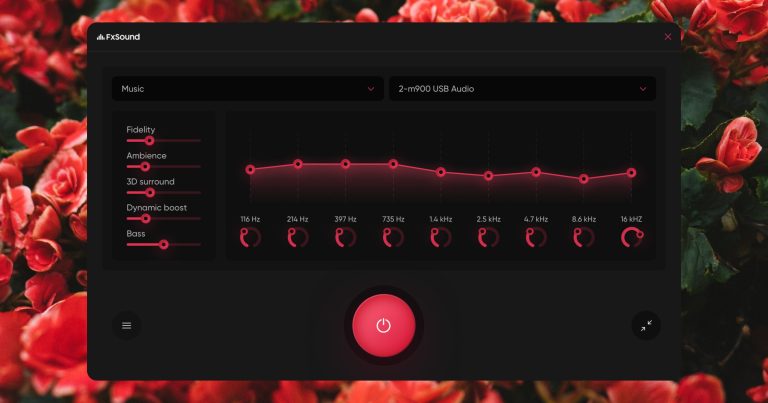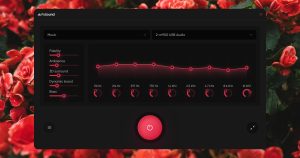 This fantastic application is the next in our list of the best Equalizers for Windows 10, 11, and 12. It offers dynamic gain boosting, 3D surround sound, better fidelity, and booming mass, and is well known for its sound quality. FX Sound guarantees top-notch audio effects whether you're watching something on Netflix or YouTube.
10. Windows Sound Equalizer (Default)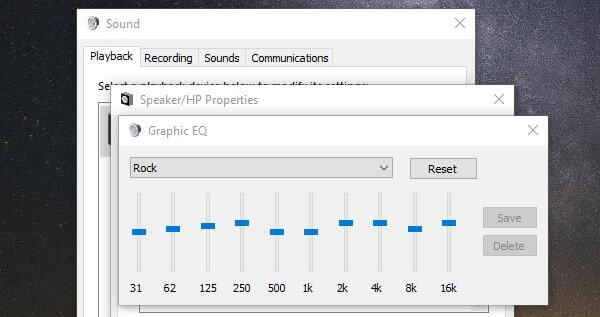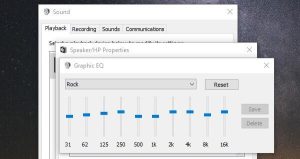 The built-in Equalizer tool comes next on our list of sound Equalizer for Windows 10.
To access it, just take these easy steps:
Choose the Speaker icon from the Taskbar.
To open the Sound dialogue box, select the playback device.
Right-click the Playback tab, then choose Default Speaker from the context
Windows Sound Equalizer Important Features:
Rock, club, bass, and more preset settings are available.
Ten-band Equalizer with a decibel range of 31 to 16.
For adjusting the sound Equalizer manually, it has a mode.
11.

Bass Treble Booster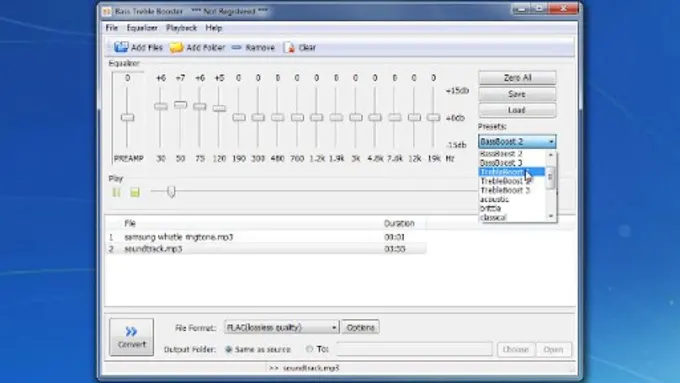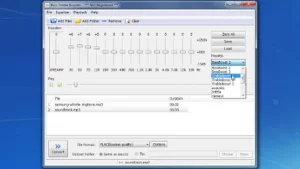 You should try this fantastic best free audio sound Equalizer, Bass Treble Booster, if you want to get the desired musical listening experience. This program's user interface is quite simple. To adjust the audio quality on your system, Bass Treble Booster is just what you need. No matter your level of experience with sound engineering, you may still edit other aspects of it relatively readily using this application, such as the audio effects.
Characteristics of the Bass Treble Booster:
ability to return to the default settings that were first configured.
Effortlessly converts music from different formats to MP3 and other formats too.
Let's increase the loudness or the bass as well.
Having a set of Equalizer bands for adjusting frequencies.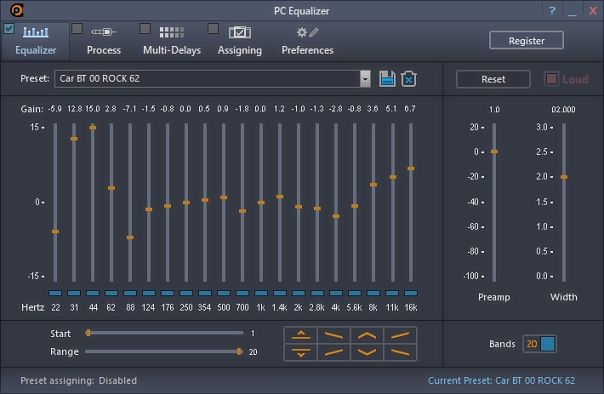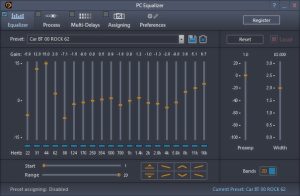 The UI of Equalizer Pro is extremely adaptable and user-friendly. While working on audio projects, you may use the software's 20 presets and 10 band Equalizers. This programme includes a variety of additional functions. To have a look at the list of features refer to the points given below.
Equalizer Pro's Main Features
With an On and Off button, the user interface is quite simple and clean. The button can be used to initiate or stop the procedure.
In order to improve the audio's bass, the programme provides a bass boost effect.
For creating a stunning work of art, you may utilise the software's presets or even make your own.
Windows OS 7 and newer versions are compatible with the programme.
A seven-day free trial of the programme is available.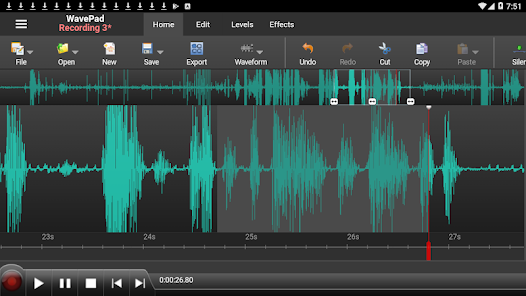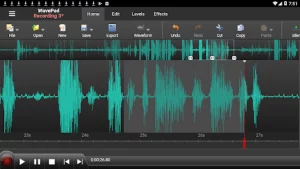 WavePad Audio Editing Software is another amazing sounds Equalizer for Windows that you may try.
Booming bass, pristine audio, and high fidelity are just a few of the things that the software has to offer that could be of interest to you. One of the best software in the league, the programme does all operations in real-time.
WavePad Audio Editing Software's Main Features
Many editing options, including cut, copy, divide, compress, and trim, are provided by the software and may be used to modify audio as you go.
You may process many audio files simultaneously using the batch processing tool.
The audio may be improved with the help of the various preset effects, including echo, reverb, equalise, amplify, and normalise.
Support practically any audio file type.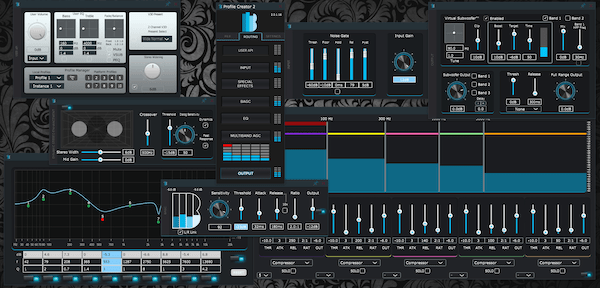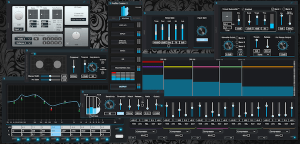 Another excellent free sound Equalizer for Windows 10 users who like altering the sound of various programmes, movies, music, video games, and conferencing applications like Skype or Face-time is DPS (Digital Power Station) from Bongiovi Acoustic Laboratories. Let's examine the unique qualities that make this application the best audio Equalizer for PC.
Bongiovi DPS Features:
The UI of the Bongiovi DPS programme is simple and user-friendly.
Users have greater discretion over how to improve the audio in music, video games, and a variety of other apps.
The programme helps alter the sound coming out of integrated speakers or headphones in real-time.
Users may adjust the bass to suit their demands for music and games by using the included virtual sub-woofer.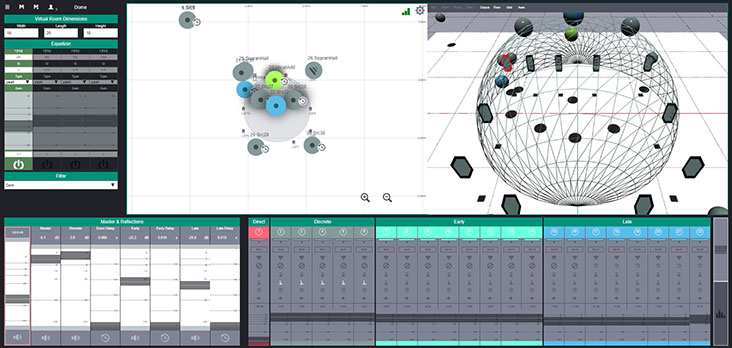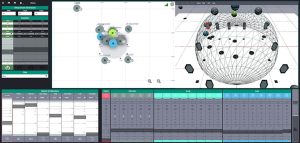 This list of the best free sound Equalizers for Windows 10 concludes with Room Acoustics Software.
Despite being near the end of the list, the programme is not inferior to any other utility.
Let's look at some of this program's best features.
Key Room Acoustics Software Features:
The programme is quite adjustable and makes it simple to obtain the necessary acoustics.
You may change the sound settings for free with Room Acoustics Software.
Bass, treble, pitch, and other audio characteristics may all be adjusted with the tool.
You can use Room Acoustics Software on devices running Windows, macOS, and Linux thanks to its cross-platform functionality.
Commonly Asked Questions (FAQs)
What does the Sound Equalizer do?
The output of various frequencies may be adjusted with the use of the Sound Equalizer, a tool for audio engineering. Even boating and reducing sound levels benefit from it.
2. What does an audio Equalizer do?
Using settings and filters, the Audio Equalizer regulates and adjusts volume. It makes it simple to obtain the desired sound. The required sound may be obtained by using any sound Equalizer on the list.
3. What is the best Windows 10 sound Equalizer?
Equalizer APO is the best audio/sound Equalizer for Windows 10 that you can use. The programme comes with a wide range of functions and several customization choices. You quickly download and work as it is accessible for free and doesn't require any in-app payments.
4. How can I acquire a Sound Equalizer on Windows 10?
The most potent Audio Sound Equalizer for your Windows 10 device is mentioned in the article above.
Examine the list and characteristics of each Equalizer, then select the best option for your Computer.
Conclusion
Component audio is essential to the proper operation of a Windows Computer, just like it is to any other device.
Refer to our rundown to pick the best-suited sound equalizer for your Windows 10 device that will ensure top sound quality and listening experience.
Moreover, please leave a remark below with your thoughts. Last but not least, sign up for our Newsletter to receive more of these helpful content straight away. Until then, enjoy some good music!