Apps
Top 11 Best Free Ad Blockers for Mac in 2023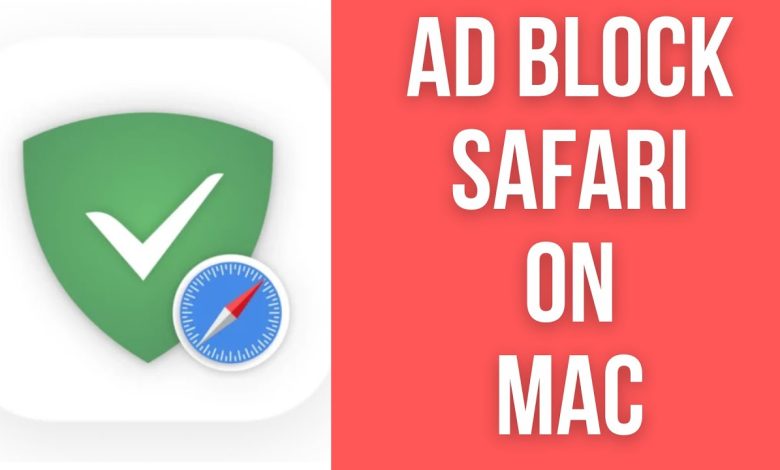 To help you enjoy uninterrupted internet browsing at all times, this post offers some of the best free ad blockers for Mac.
The constant presence of advertising when using any browser and surfing the internet is one of the most bothersome things that you have to deal with. These advertisements not only disrupt your job but also have a negative impact on your attitude. The abundance of advertisements on websites makes browsing difficult.
But, this problem may be simply circumvented with the use of ad blockers for Mac. These software, as their name implies, allow you to block any advertising that may show on your Mac and deliver a wonderful and uninterrupted browsing experience. With these tools, you may quickly override websites and eliminate or conceal advertising from your Mac screen.
Best 11 Free Ad Blockers for Mac
Now it's time to review the top Mac ad blockers of 2023. Every of them have distinct characteristics to offer and so you should look over all the tools before downloading any one or more of these. Employ the tool(s) that fulfil your needs at most.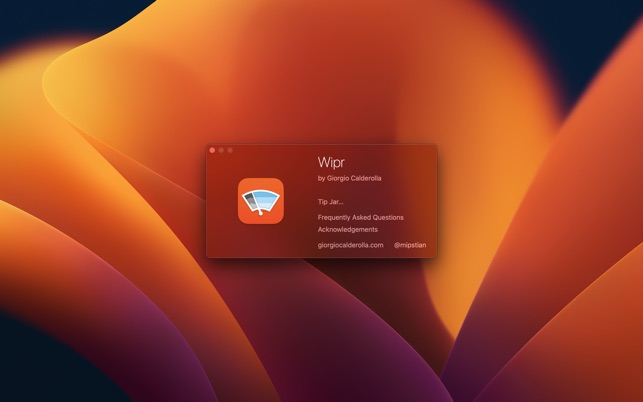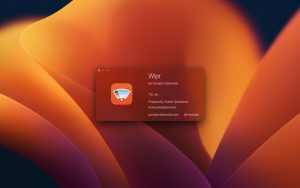 Wipr is the first name on this list of the best ad blockers for Mac. With the aid of this programme, you can quickly block adverts while also improving the loading speed of your browser and the battery life of your Mac. As a result, this tool is at the top of the list. Furthermore, the programme is an adept at speeding up the browser without viewing your personal information.
With the aid of this free ad blocker for Mac, you may get rid of advertising forever without having any troubles.
Furthermore, the clever design of this tool allows it to collect data on adverts and prevent them in the future.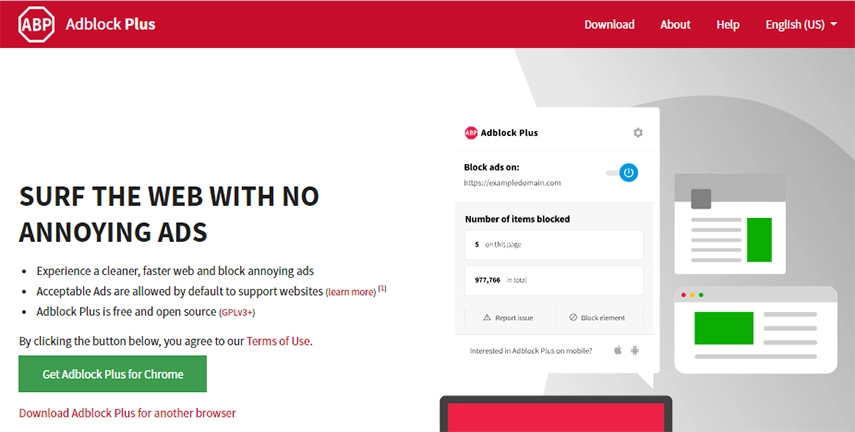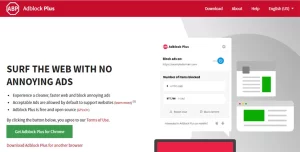 Second, Ad Block Plus for Safari ABP is one of the best ad blockers for Mac. This is an excellent solution for removing all types of video and infographic adverts with a single click. If you use the Safari browser to browse the internet, this is the tool for you. This utility is the most downloaded solution and consequently can be depended on very readily.
The tool is incredibly safe and maintains your private absolutely protected from strangers. Here is the best thing of the tool. When you use Adblock Plus for Safari ABP, you don't have to worry about high battery drain as it consumes extremely minimal power to function. While playing a game on the best Nintendo DS emulator for Mac, this utility comes in handy quite a bit.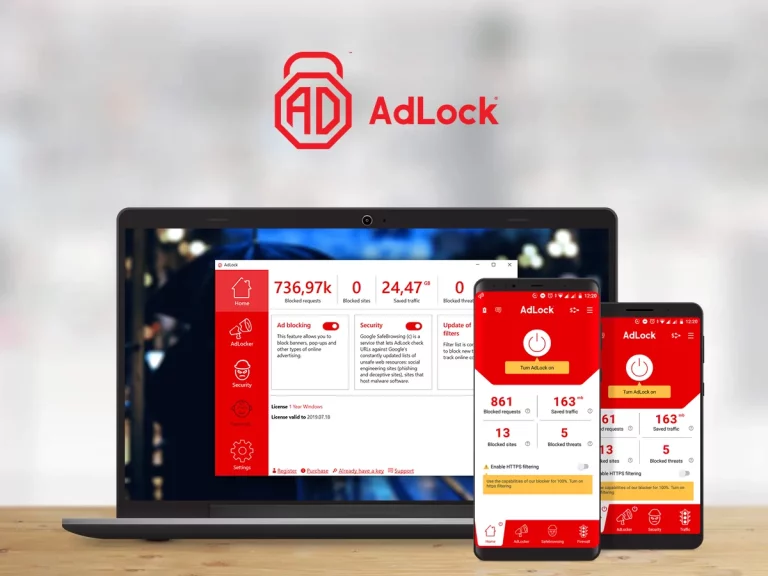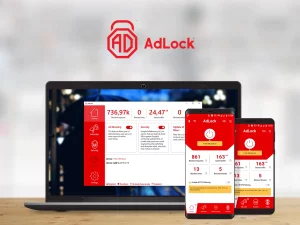 If you are a professional or often use Mac to visit the internet, you should test Ad Lock. The best Mac ad blockers include this one. With the aid of a single click, you can safeguard your Mac from all sorts of advertisements. Also, the programme gives additional statistics about your device, such as traffic.
Its fantastic interface with appealing parts and top-notch display qualities is one of the tool's best advantages. You may use this best free ad blocker for Mac to see how many advertisements were received and blocked over time.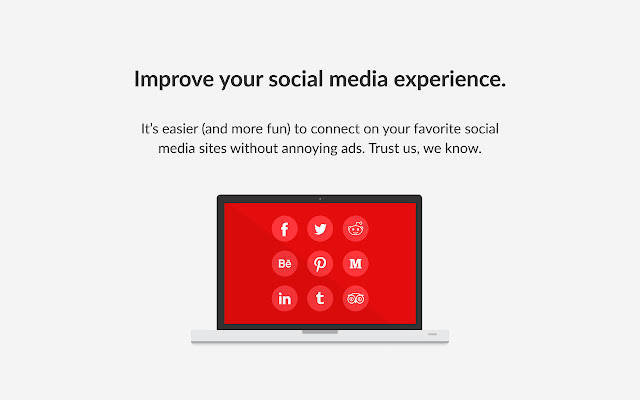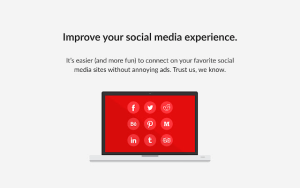 If you're seeking for one of the best ad blockers for Mac, especially for Chrome, you may utilise Ad Block. It works flawlessly to conceal and prevent all adverts from your Chrome browser, as the name suggests. The programme removes adverts when browsing the internet, but that's not all it does. The programme will also eliminate all advertisements from social media websites such as Facebook and streaming services such as YouTube.
Adblock Mac Chrome is the one and only solution that allows you to sync settings and account ad preferences online. This way, even if you change devices, you can still access the personalised settings at the same time.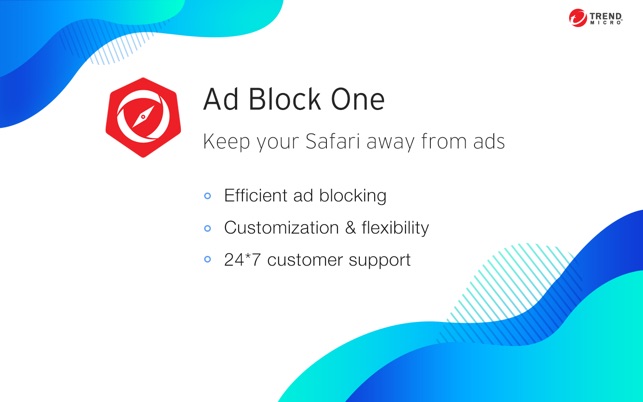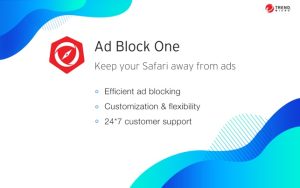 The next best ad blocker for Mac is AdBlock One. For those of you searching for effective ad-blocking tools, this is an excellent option. The tool is highly configurable, allowing you to easily adjust the interface options to meet your needs.
The best ad blocker for Mac can be installed on your device with a single click. After this, some of the best characteristics of the programme include quicker webpage loading, ideal safety while browsing, and so on.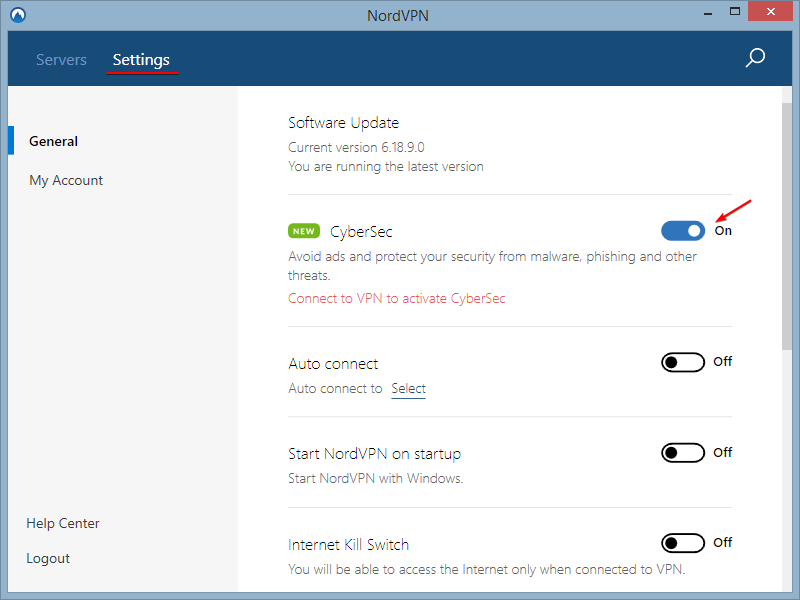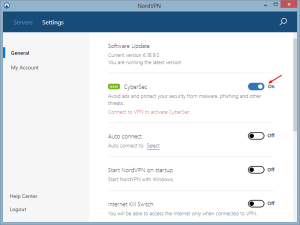 NordVPN CyberSec is the best option for you if you're prepared to pay for outstanding ad-blocking capabilities.
This list of the best ad blockers for Mac in 2023 is enhanced by the tool's fantastic inclusion. This tool's dependability in ad-blocking is due to Nord's goodwill and an easy-to-use UI.
NordVPN CyberSec is a component of the norVPN technology, not a separate tool. You may also benefit from efficient ad-blocking with the aid of this among the best VPN products. The programme also leaps off hackers and meddlers for further security.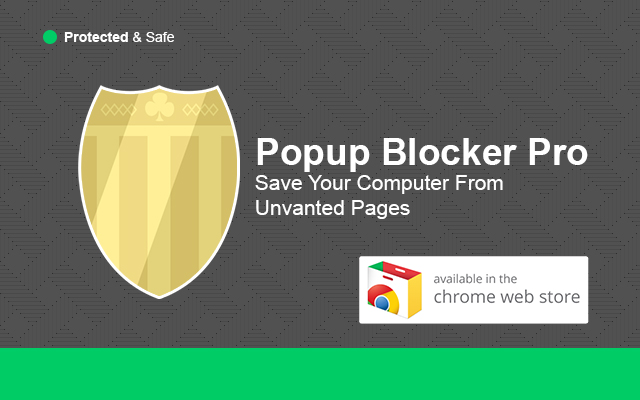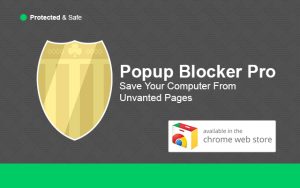 If you are dissatisfied with the Ad Block tool for Chrome described above, you may also consider Poper Blocker (Chrome). This application is one of the best ad blockers for Mac, with a simple user interface but excellent and dependable ad-blocking functionality.
With only one activation, the software can quickly and effortlessly eliminate all pop-ups and overlays from your Chrome browser. The best ad blocker for Mac is only available for Chrome, but you can purchase one for other platforms.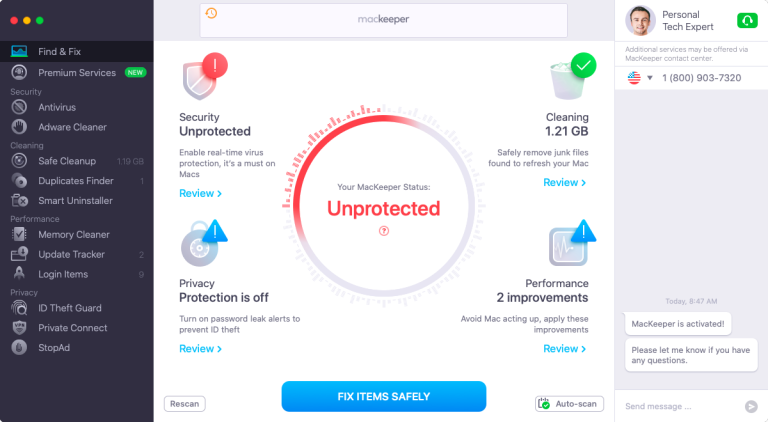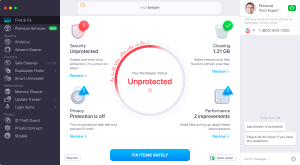 MacKeeper, like NordVPN, is not one of the independent ad blockers for Mac. You may take advantage of the ad-blocker by downloading this uninstaller and speed booster for Mac. Mackeeper is one of the most trustworthy and popular utilities available for Macs.
The programme also offers you to get rid of excessive and useless data from your device and optimise its performance. MacKeeper can function as a free ad blocker for Mac, but you might need to upgrade to the premium version to access more functions.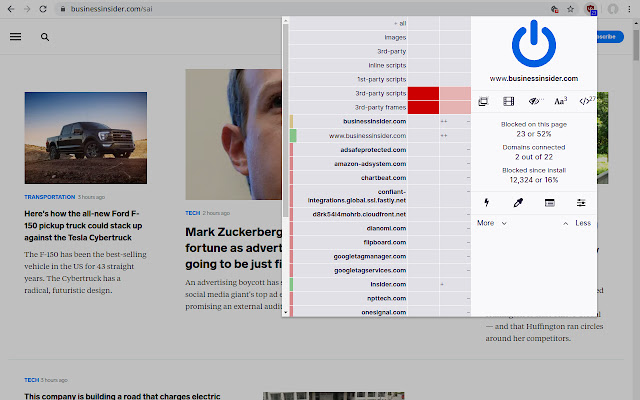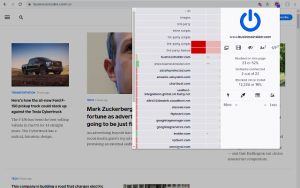 If you want one of the best ad blockers for Mac Firefox or Chrome, utilise uBlock Origin. This is an incredible programme that delivers some of the most dependable ad-blocking capabilities. In addition to being free, the utility is also open source. This implies that you may alter the coding of the programme and utilise it as you may.
This free ad blocker for Mac's source code is available on GitHub. The addon also offers information on the CPU's performance and memory efficiency.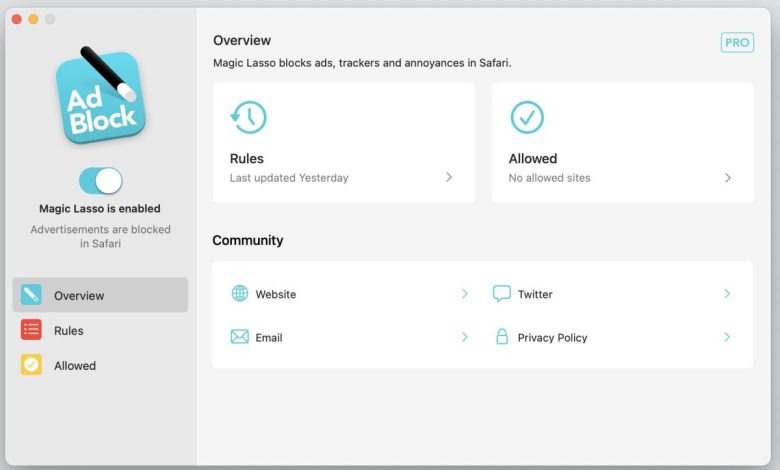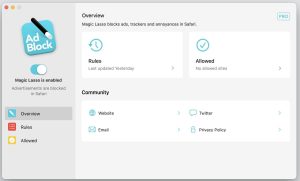 On this list of the best ad blockers for Mac, Ad Block by Magic Lasso is the last name. A excellent option to eliminating advertisements on Mac, Ad Block gives you the smoothest and most interruption-free browsing experience on your device. Moreover, you can also steam freely once you get your hands on the gadget.
Although being the final product on the list, this free ad blocker for Mac is not the worst. It's only that the functions provided by Ad Block by Magic Lasso differ significantly from those provided by others.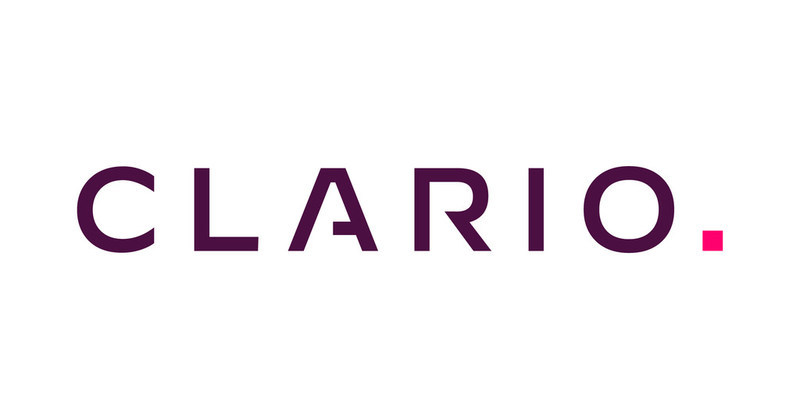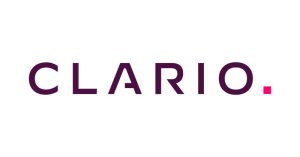 Clario is another top Mac Ad Blocker in 2023. It is compatible with both Google Chrome and Safari. The Ad Blocker protects users against advertisements, phishing attempts, and fraudulent websites. It provides a VPN service and automatically detects and prevents malware attacks to protect users' privacy.
As a result, Clario's function is not limited to Ad blocking; it also provides anonymous browsing. It also provides 24 hour customer service to address any of your needs. And none of these characteristics effect whether or not your browsing experience is better.
Top 10 Best Ad Blockers for Mac in 2023
Therefore, now that you know the best ad blocker for Mac tools of all time, we hope you can surf the internet without interruptions. For the best experience, you can download and utilise any of the given tools. But, if you have any queries or questions about the tutorial, please leave them in the comments section below. We will assist you in finding every viable option.
Don't forget to subscribe to the newsletter and show some love to this information on the best ad blockers for Mac by sharing it online. We appreciate your work.