You can probably imagine how frustrating it would be to juggle two mobile phones while managing your professional and personal lives. But in this circumstance, having two mobile phone lines on one device can be useful. Don't worry! Some best free burner phone number apps can make it very simple to separate your personal and professional lives effectively.
With these free burner phone number apps, you can join several services without risking your privacy. In addition, burner phone numbers are a "must-have" for international trips because they frequently enable you to reduce roaming expenses abroad.
Online burner phone numbers may have a negative reputation due to how they are portrayed in television and movies, yet they have numerous useful functions. So, here are some best free burner phone number apps to use in 2023 to protect your safety and shield you from future spam.
13 Best Burner Phone Number Apps
To assist you with adding a second line to your phone, we've compiled a list of the 10 best free burner phone number apps in this article. Each of the best burner phone apps listed below is brimming with useful features that will surely make your experience enjoyable.
1. Burner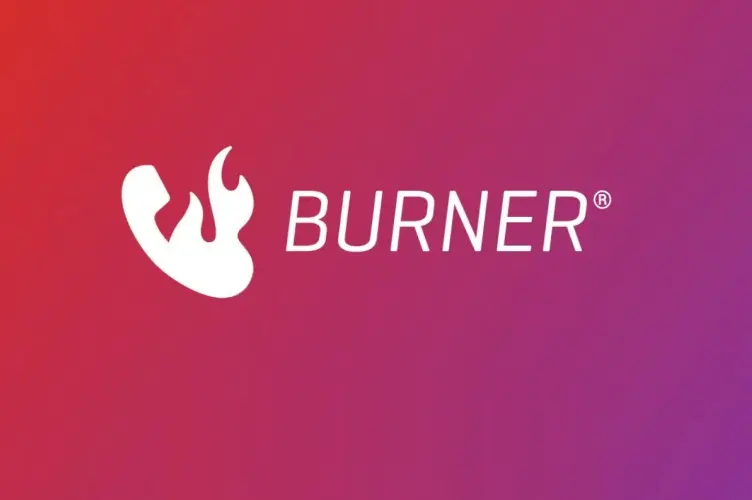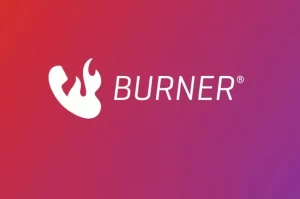 Burner provides a secondary line for texting and calling without paying your provider for another connection, making it the most well-known and best free burner phone number app. In addition, it gives you a throwaway VOIP number (with local area code) which you may use for online dating, shopping, Craigslist sales, and dodging salespeople.
You don't need to carry a second mobile device because you can text, call, and manage your contact list from the app. Additionally, you can make several private burner phone numbers whenever you wish. Burner has a 7-day trial duration and is available for free download.
In order to safeguard your privacy and hide your primary phone number, the app intercepts incoming calls and routes them to your phone. In addition, you can archive text messages and voicemails through integrations with other apps and services like Evernote, Dropbox, SoundCloud, and Slack.
Calls made with this app show up as phone calls between Burner and your own numbers on your phone bill. You cannot see the end phone number you are dialing through Burner. Incoming calls appear to be from your free Burner phone number, and you can add more numbers with an in-app subscription.
2. Hushed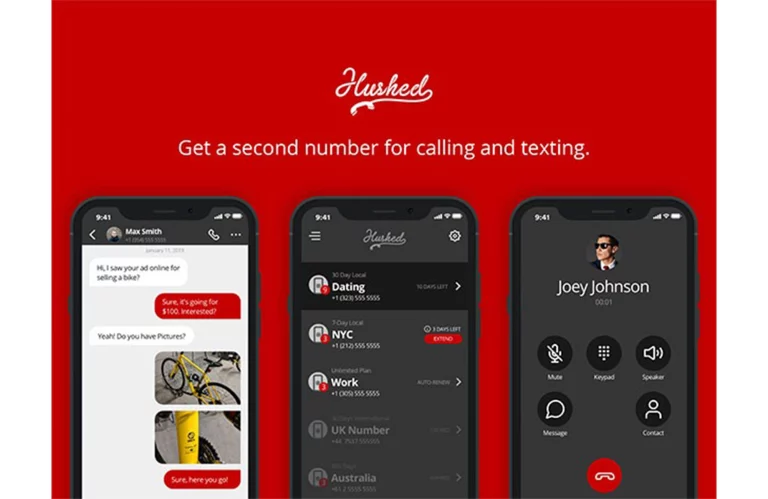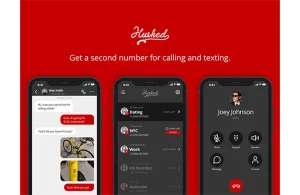 Hushed is another well-known free burner phone app for backup phone numbers. It functions similarly to Burner but provides burner phone numbers for forty different nations. Additionally, local phone numbers from more than 300 UK, Canadian, and US area codes are available.
Your activity is kept separate from your personal number from your carrier, and this burner phone application allows you to place and attend calls and send and receive an SMS on your Hushed phone number. In addition, the program will enable you to manage numerous lines, add additional numbers, and receive a secondary phone number.
Hushed provides flexible prepaid, pay-as-you-go, and long or short-term subscriptions that start at $1.99 monthly. Using a WiFi or data connection, you can call your free burner number worldwide. On all free burner phone numbers, local phone calling is possible. In several nations, MMS and SMS are accessible.
3. Cloud SIM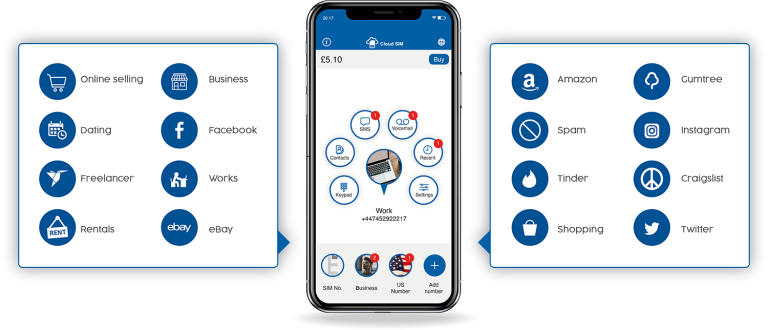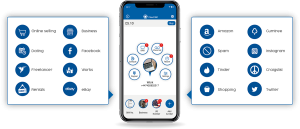 It is one best free burner phone number apps through which you can create and add many phone numbers on your phone. You can choose up to four free burner phone numbers from the US, Canada, France, the UK, Poland, and the UK. In addition, you can call overseas landlines, mobiles, and other devices using Cloud SIM.
This free burner app allows you to set up calls through the internet or a GSM network and lets you select your connection type. It makes sure that call dropouts and poor reception are never an issue. Cloud SIM includes several remarkable features, including the quality to tailor your profile as per your preferences and unique voicemails on each profile. In addition, you can choose when you are away or available with the help of the "Do-not-disturb" option.
Overall, it's one best burner phone number apps, whether you're meeting customers and joining up for an online selling or dating service. You can also set up an international phone number when traveling or communicating with friends abroad.
4. 2ndLine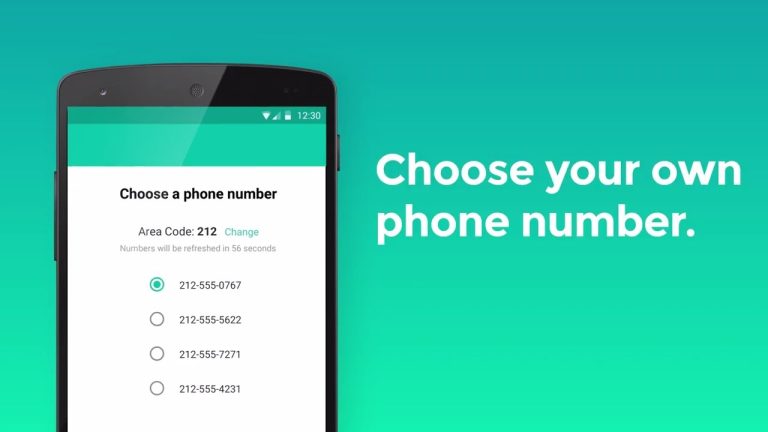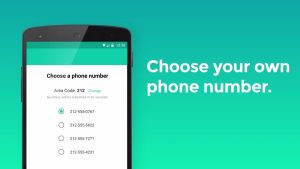 The fully-featured 2ndLine free burner app provides a free burner phone number in addition to your personal phone number. Additionally, it provides a free local calling and texting number supported by advertisements; however, the paid version also includes premium services and removes the commercials.
With 2ndLine, you can download the app, choose a phone number, and start using an additional line on your phone to make and receive unlimited calls and texts immediately. This burner phone app, accessible in the US and Canada, offers free local speaking and text and reasonable pricing for international connections.
The iOS version of 2ndLine is not yet known to be available, unlike the majority of the other best free burner phone number apps on this list. Rather than using your cellular network to provide an extra line, 2ndLine is a VoIP solution that uses your internet or WiFi connection. As a result, 2ndLine calls and texts are not recorded on your device's regular phone bill. Your conversations voicemail can also be saved as an audio file through the service.
5. Line2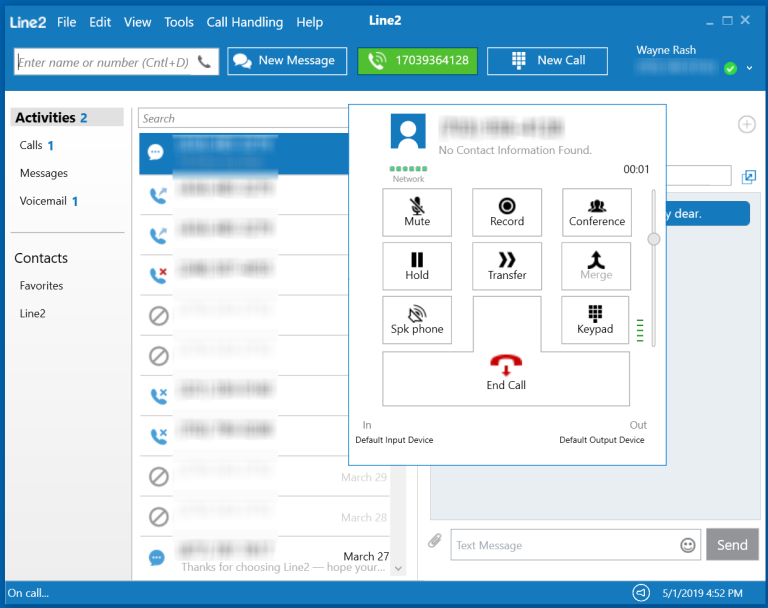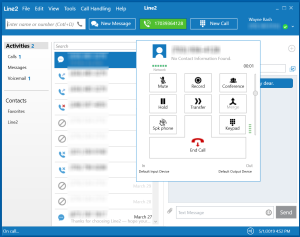 In contrast to the other best free burner phone number apps, Line2 is a service geared toward businesses and provides extra functionality for business users. Additional benefits include toll-free numbers for international clients, conference calls, and auto-attendants. Additionally, this free burner phone app offers free, infinite VoIP phone calls and SMS within North America.
Additionally, users of Line2 can call and message for free. Using an auto-attendant function, users can direct them to the appropriate call queues, such as sales as well as support. It is a cross-platform free burner app that works across desktop and mobile platforms. It also offers on-hold music and pre-recorded call greetings (Windows, Mac).
Users can add numerous business lines to their current phones and acquire necessary business functionality without purchasing new hardware. You can also edit, add, or remove a business phone line by communicating with the support staff. Additionally, users have call-by-call options for screening and banning.
Line2 is among the best free burner phone number apps that allow you to divide your personal and professional conversations. Additionally, it does away with the requirement to buy and carry a secondary phone.
6. CoverMe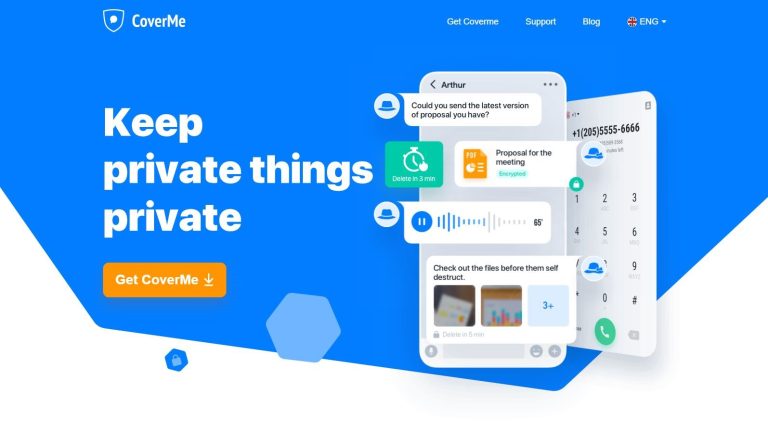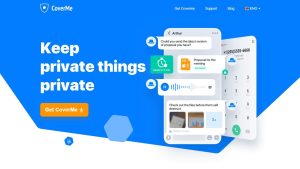 CoverMe is one of the best free burner phone number apps that offers disappearing messages, encrypted messaging, anonymous SMS, etc., which sets itself apart from rivals. You can conceal text messages, secret call records, and personal contacts using the shake-to-lock feature. You shake the phone to lock your private messages and keep them hidden from curious eyes. According to CoverMe, everything is end-to-end encrypted.
With the help of CoverMe Private Messenger, you may conceal your primary phone number for anonymous voice calls and texts by using the US or Canadian number. Additionally, this free burner phone number app provides additional phone numbers with different area codes, which are ideal for business, online dating services, and other situations requiring increased secrecy.
Finally, it enables you to use a temporary second phone line to make secure, private phone conversations via the internet to the US, Canada, and China (VoIP). The fact that your call logs won't appear on your phone bill is the finest part. This is one of the best burner phone number apps on this list since you may change the temporary phone number anytime.
7. Flyp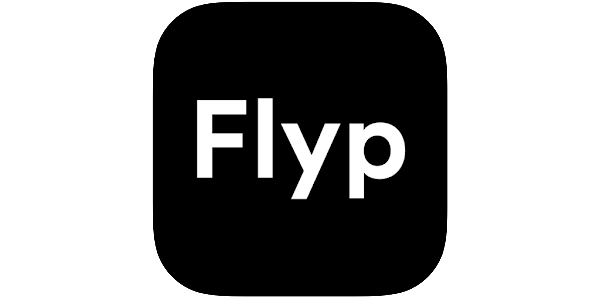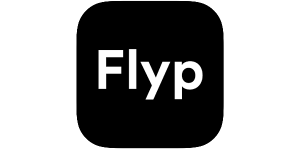 It is another best burner phone apps for iOS and Android that generates burner phone numbers. On your current phone, it offers five alternative free burner phone numbers. Each free burner number can have any area code, and local numbers are always available. The burner phone number offers unlimited talk, text, and picture messaging.
Flyp allows you to text and calls people in over 15 major countries. By setting a "Do Not Disturb mode" for each phone number, you may also choose who can contact you. In addition, Flyp gives each burner phone number personalized voicemail greetings and unlimited calls and messages. For seven days, the initial Flyp phone number is free; each phone number costs $79.99 yearly or $7.99 monthly.
Additionally, Flyp allows you to view all your texts, voicemails, and calls in one location, saving you from going between several apps to view your communication with contacts. Additionally, it boosts reliability by only providing connections through your carrier's cellular network. However, it appears on your monthly account and deducts from your voice allotment under your cell phone plan.
8. Google Voice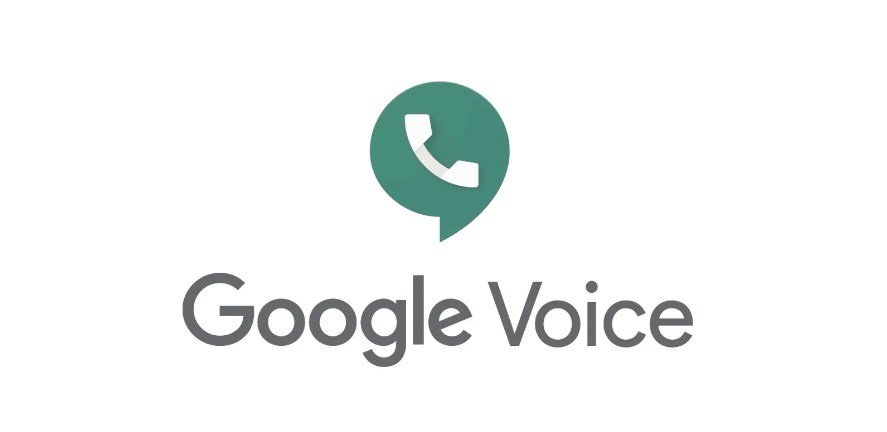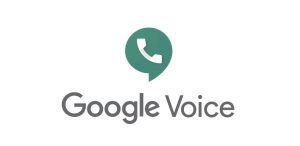 It is the first free burner phone number app since it has existed for ten years. Voicemail, SMS, and voice messages are available through Google Voice, a virtual phone service. It syncs with your devices and functions on both PCs and cell phones.
You can make and receive calls using Google Voice numbers from anywhere because they operate with mobile devices and the internet. This burner phone app also provides many benefits, including call forwarding, voicemail transcription, AI-powered spam prevention, and more.
You can view advanced voicemail transcriptions in the app or request that they be delivered to your email using Google Voice. Additionally, you can use the service to call abroad at affordable rates without paying a premium. But you can also make calls over a Google Voice access number, which uses your carrier's cellular network, using Google Voice for Android. Therefore, it also deducts from your voice credit.
9. Grasshopper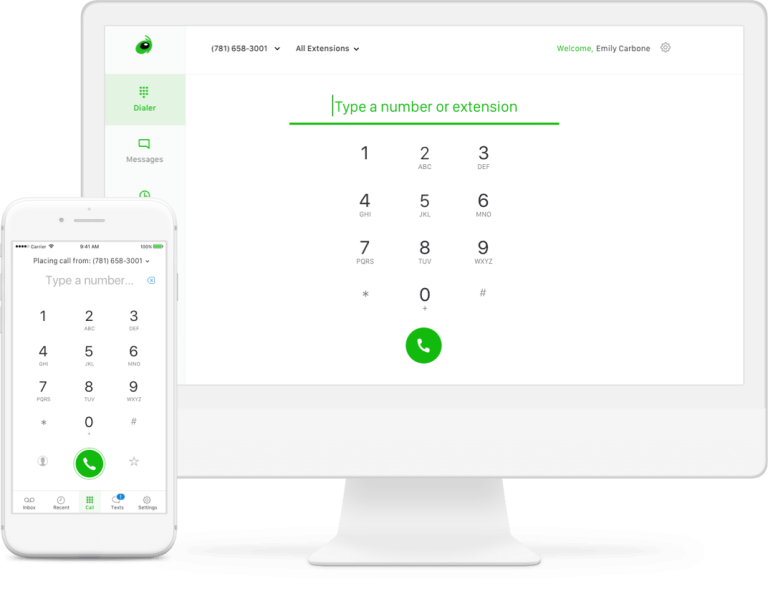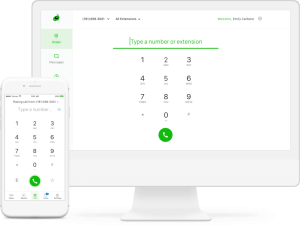 Another best free burner phone number app that gives your personal phone a business phone line and the virtual system is called Grasshopper. Grasshopper, among the biggest corporate virtual phone market players, targets mainly small enterprises. This free burner phone number app provides common features like personalized automatic greetings, Caller ID, and various extensions that make businesses more professional and profitable without spending much money.
Users can get a complete virtual system from Grasshopper for a fair fee. The app offers many US cities toll-free numbers, vanity numbers, and regular local phone numbers. You can also port an active virtual or business number to Grasshopper for free. Access to your voicemail transcription, call history, call forwarding, on-hold music, and other capabilities are significant. In order to test it before purchasing, the app also provides a 7-day trial.
10. MightyCall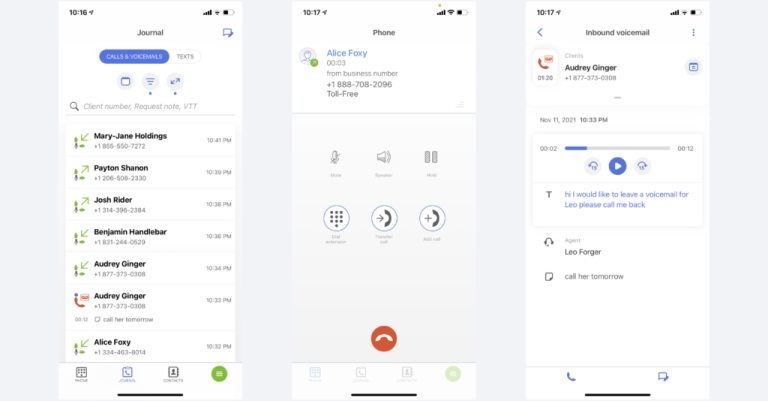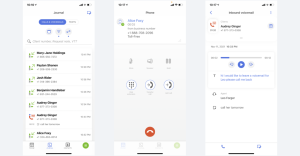 Another best free burner phone number app that generates second phone numbers is MightyCall which mostly targets companies. It claims to be the finest substitute for Grasshopper, and a glance at its features explains why. MightyCall burner phone number app offers toll-free, vanity, and regular local numbers, similar to the earlier app.
Additionally, you receive other features you anticipate in this industry, such as premium (EV) SSL certificates with 256-bit encryption, personalized automated greetings, and support for various extensions for each burner phone number.
MightyCall is a VoIP + CRM solution geared toward small enterprises, with slightly more reasonable costs than Grasshopper. The prices begin at $29.99 per month, including taxes, with 5 virtual phone numbers (toll-free or local) and unlimited users available for $49.99 flat.
So naturally, MightyCall also offers a 7-day free trial to use the service before buying. Other capabilities that this free burner phone number app includes social media tracking call waiting, conference calling, voicemail transcriptions, webphones, softphones, desk phone assistance, international phone calls, and more.