Apps
15 Best Lyric Video Maker for Musicians 2023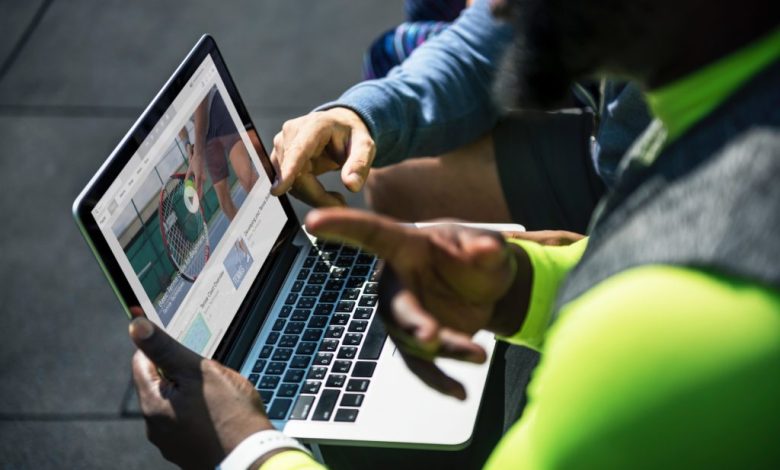 Checkout 15 best lyric video maker tools in this post. On every other social media network, lyric videos are now popular. Are you seeking simple ways to make them as well? Continue reading to find out. There may not be a social media network where you won't discover a lyric video when surfing, from reels to TikTok.
Best lyric video maker tools are in high demand for anything from melancholy songs to powerful bass tunes. These best lyric video maker tools have gone to great lengths to ensure that their films get watched.
Lyric video production has become more popular among the many new-age occupations. To create material that is well-liked by others, content providers employ best lyric video maker tools. This article will define lyric videos and explain why they are so popular on reels and TikTok. We'll also go through the best lyric video makers for bands and content creators.
What are Lyric Videos?
A lyric video is a video that plays a song in the background while the lyrics are shown. Lyric videos are music videos in which the predominant visual element is typography rather than storylines or performers performing the song. Since the advent of music videos, all sorts of bands have used them as creative tools.
A lyric video is significantly more imaginative and expands your creativity. Usually, bands release the official video after a song with lyrics. Lyric videos are appealing to indie musicians since they can be made for less money and help fans learn the song's lyrics.
15 Best Lyric Video Maker for Musicians 2023
Let's get started with a selection of the best lyric video makers to help you.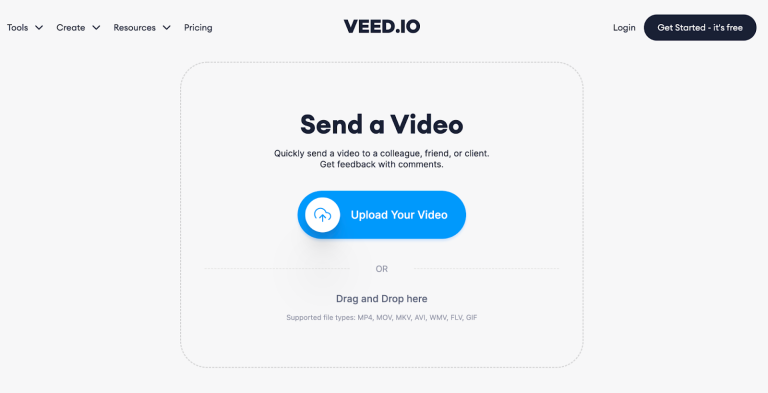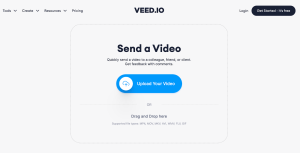 VEED.IO is ready to help you produce any type of video you want, including lyric videos. Remove the annoying background music and replace it with audio and graphics. In other words, owing to VEED's diverse set of tools, your lyric videos will appear flawless, polished, and gorgeous. Be prepared for applause from your crowd! VEED is a completely online video editor that runs in your browser. VEED may be launched from any web browser, including Safari, Microsoft Edge, Chrome, Mozilla Firefox, and others. You don't have to spend hours learning difficult software or filling up your smartphone with cumbersome best lyric video maker tools. Your assets must be submitted in any format, and the finished video may be downloaded immediately from the browser. Checkout this app wihich is included in the list of best lyric video maker tools in 2023.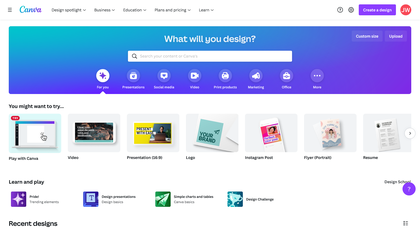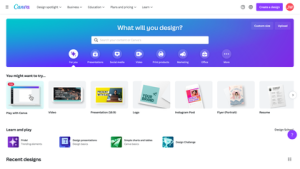 Canva's free online music video designer allows you to create visually appealing videos to complement your music track. You can use Canva to create animated music videos that will get your audience moving, or you can create lyric films with well-timed text in mood-setting typefaces. Furthermore, you can unleash the full power of narrative by utilizing Canva's strong audio-visual editing best lyric video maker tools. Its media collection includes soothing seascapes suitable for a piano solo, bright backdrops for electro-pop tracks, and delicate pastels suitable for infant lullabies.
To begin producing a video, simply upload your video clips, music, and photos. The creator of music videos can meet your demands for animated videos. Use animation effects to keep your audience's attention. You may utilize graphics, stickers, vectors, and other visual design elements to further build the concept of your music video.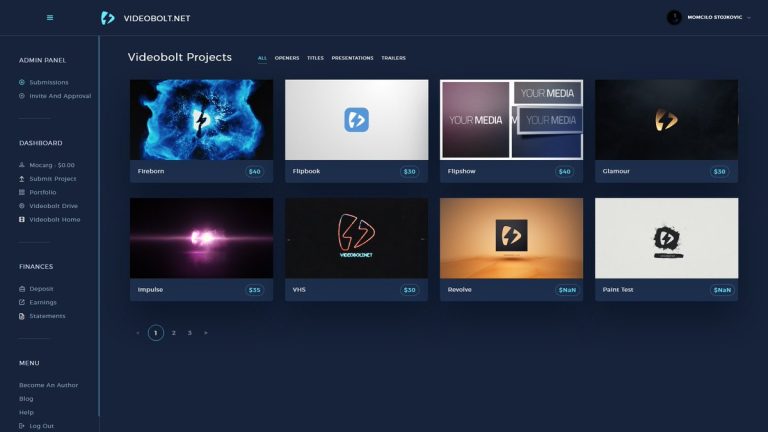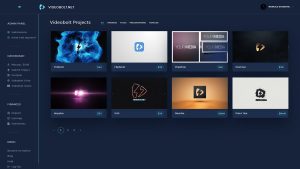 Streaming screens, slideshows, music visualizers, corporate logo intros and outros, and employer branding movies may all be taken to the next level using the video editing platform Videobolt. Users may utilize the internet application to create personalized Instagram stories and YouTube video intros. With a free membership, users may also use Videobolt's online video editor and download watermarked video previews. Videobolt covers the development of everyday social media, sales, commercial, or corporate films, as well as the scalability of customized, data-driven video content. Videobolt is a simple drag-and-drop interface that anybody with no experience or specialized training in video editing may use. Videobolt offers over 1,800 excellent templates from seasoned pros. Checkout this app wihich is included in the list of best lyric video maker tools in 2023.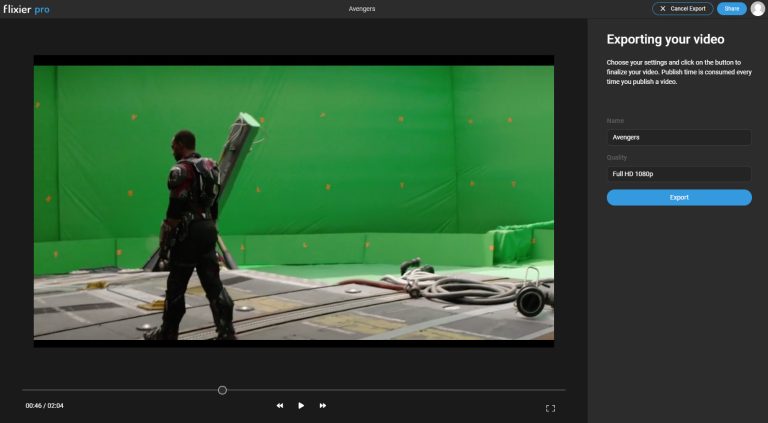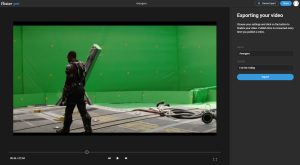 Flixier prides itself on being the quickest internet lyric video producer. Because it is cloud-based, all rendering takes place on their servers, ensuring that your videos are always accessible for download in three minutes or less. It also means that it works flawlessly on every computer, be it a brand-new Mac, an old Windows laptop, or a low-cost Chromebook. Flixier is capable of much more than simply adding lyrics to videos. You may choose from over a thousand typefaces, create dynamic text, add transitions and animated overlays, and leverage Flixier's motion graphics library to encourage people to like, like, and subscribe to your channel. Furthermore, you may clip, trim, and cut videos before layering photos on top to create spectacular audio collages. Checkout this app wihich is included in the list of best lyric video maker tools in 2023.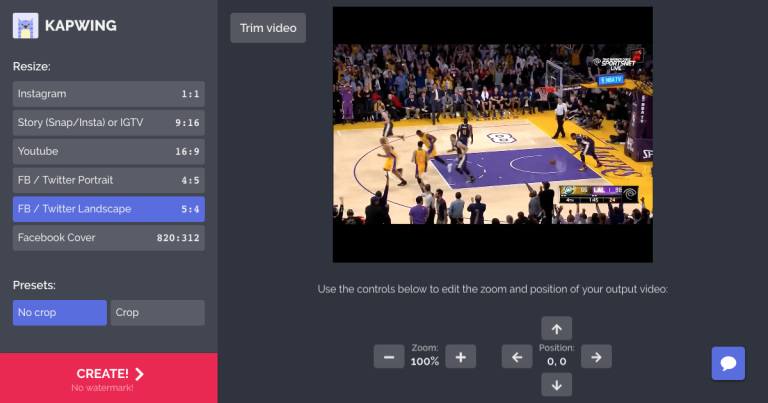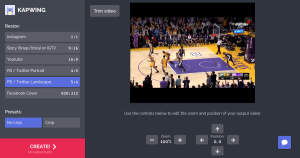 Kapwing is another free Lyric video producer with an easy-to-use interface. It will never apply a watermark to your video and is simple yet effective. With this useful tool, you can quickly add music, adjust the video backdrop, select your favorite text type, color, and size, and time the lyrics text to make your lyric video come to life. The app's main screen is divided into two sections: text box editing and video creation. Its user interface is straightforward. It also features a large music library with over 4000 separate tunes. You may also use it to look up certain words and phrases in the lyrics.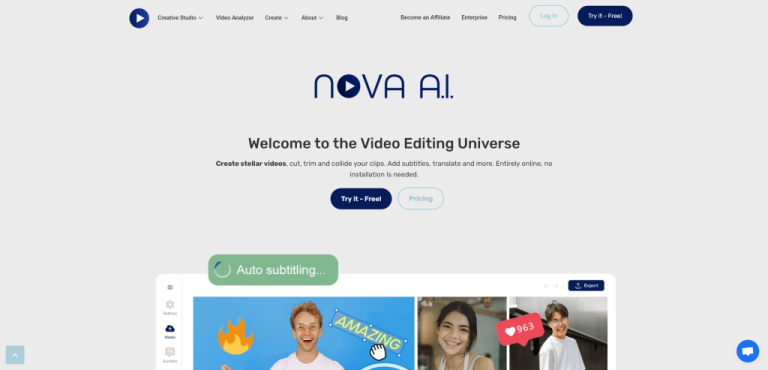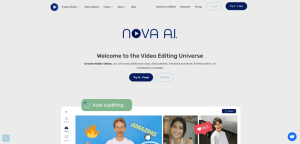 Nova A.I. converts languages and provides subtitles to movies for any platform. You may use the power of Nova A.I. to automatically transcribe, translate, and add subtitles to videos for less expensive editing. Artificial intelligence (AI) analyzes human speech patterns in order to develop subtitles and transcriptions that may be edited for content and style. Nova A.I. transcribes more than 40 languages, including Spanish, Arabic, and Mandarin, into subtitles that are automatically translateable into hundreds of other languages. After you've completed editing, you may either burn the subtitles into your video or download them as SRT or TXT files. Checkout this app wihich is included in the list of best lyric video maker tools in 2023.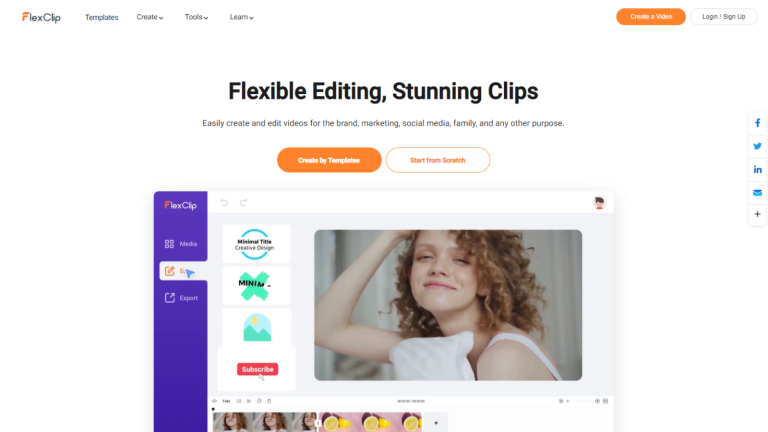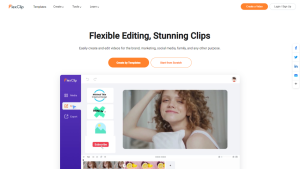 FlexClip is one of the best free lyric video makers available online. Despite its considerable capability, it is simple to use. FlexClip allows you to simply create a great lyric video in your browser. Nothing has to be downloaded or installed. The website also includes a free music library as well as a plethora of text and video effects that may take your lyric video to the next level. Because the program allows you to use your microphone, a graphics tablet, and screen capture best lyric video maker tools all in one place, you can easily convert a simple love song into a sophisticated ad. The FlexClip lyrics program is available in three themes: song, movie, and television show. This theme allows you to create lyrics and videos in whatever way you want.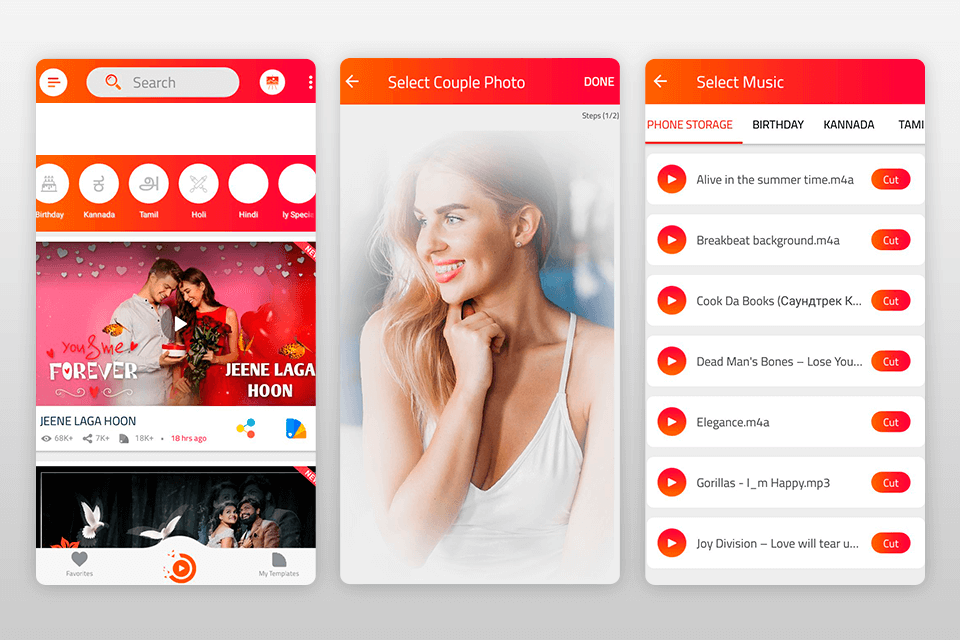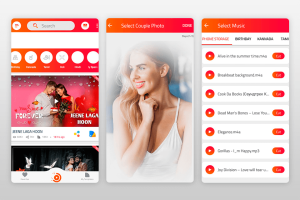 Promo Lyric Video Creator is an online service that offers a variety of best lyric video maker tools for creating and downloading music clips. To create a video, you can use photographs from the built-in collection of digital assets. You may use this service to trim your movie, select fonts and colors, and decide where the subtitles should be inserted. This website offers over 4,000 readily adjustable themes, making it easier to create lyric videos. Because of the connection with Getty Images, you may also access 100 million HD videos and images from this site.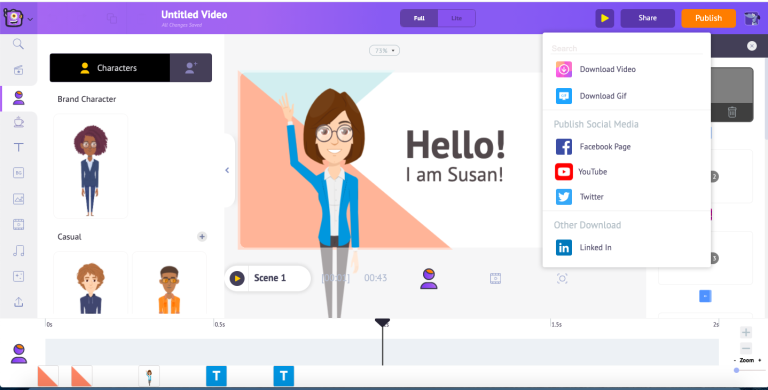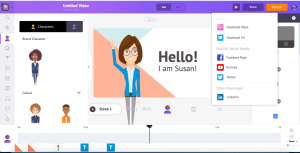 Another free online application for creating animated lyric videos with fluid typography is Animaker. Simply choose your favorite lyric video style, modify your lyrics with one of 40+ fonts, 60+ transition effects, and 60+ kinetic typography effects, then upload or instantly post your video to YouTube. The key feature of this program is the ability to turn your ordinary spoken words into music with the press of a single button. After that, you may use the built-in microphone to produce or listen to music. Up to nine songs can be recorded and saved in one area at the same time. You may even share it on other social media networks. Checkout this app wihich is included in the list of best lyric video maker tools in 2023.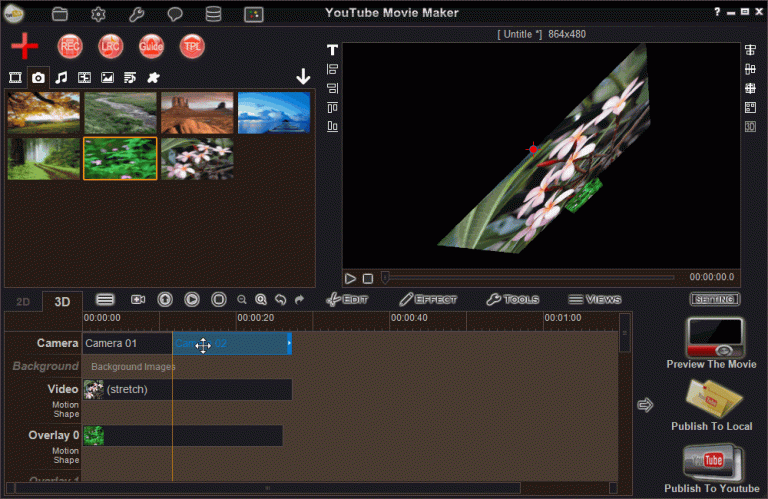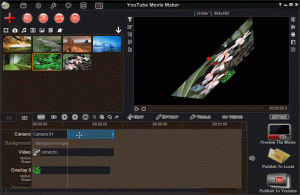 YouTube Movie Maker is recognized as the best lyric video-making program for a PC. There are several best lyric video maker tools  available for making lyric and karaoke videos. Fonts, colors, sizes, backgrounds, special effects, and other options are available. For the lyric video maker, there are two options. The wizard mode is for beginners, while the full mode is for specialists. More importantly, the website has a plethora of step-by-step video lessons. You may view these tutorial videos they have released before starting to produce your lyric video.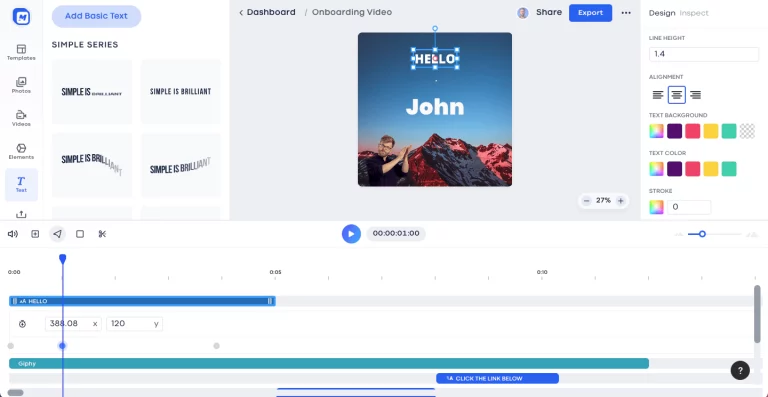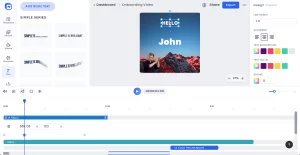 Motionbox allows you to produce shorter versions of longer videos, which are great for sharing on social media and other platforms. The progress meter and subtitle feature are also amazing. The more well-known films may be quickly translated into prose, allowing for the creation of blog postings! This saves a significant amount of time. When you develop exceptional video content, you want to take advantage of the opportunity to interact with a global audience. Motionbox assists you in engaging with your audience and creating videos. The best approach to ensuring that everyone can enjoy your videos is to publish a video with subtitles, which makes your content available to everyone.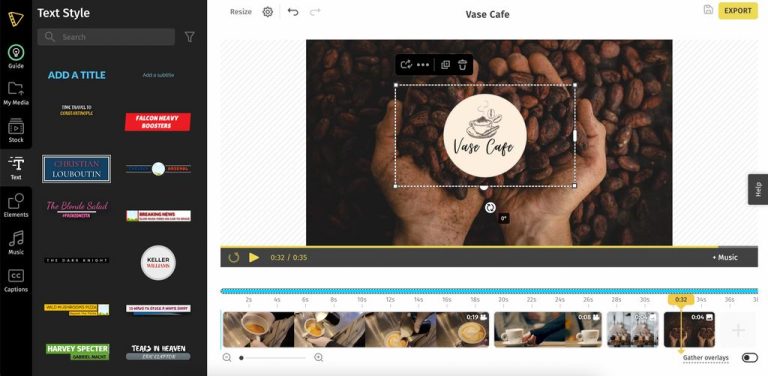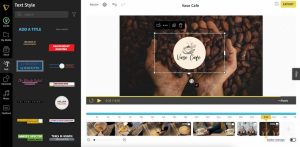 On Typito, you can create animated and live-action lyrical clips, blending amazing visuals with music or other sounds to convert them into experiences. The best thing is that it only takes a few minutes to make your pocketbook happy. Typito has you covered if you're looking for a simple way to add a subtitle or SRT file to a video. Typito provides everything from simple drag-and-drop editing to 500+ free templates and 20+ video formats, as well as live video previews. Checkout this app wihich is included in the list of best lyric video maker tools in 2023.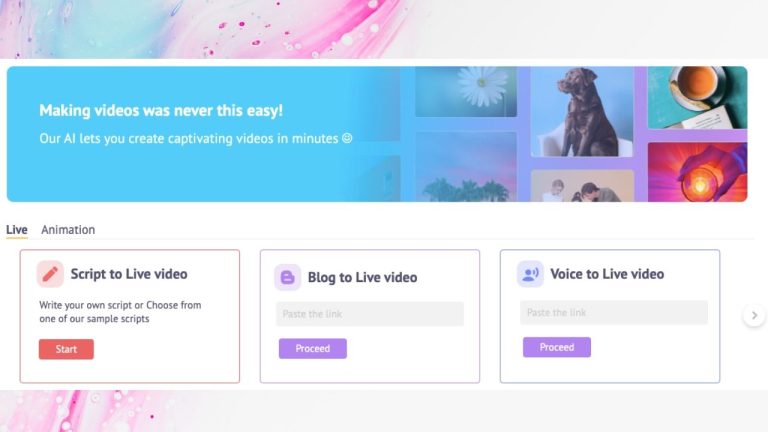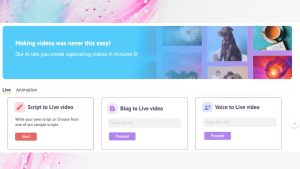 Steve AI is another great choice for creating lyric videos, including animated ones. The AI makes videos based on your songs and screenplay. It creates lyric videos fast and efficiently, with no need for watermarks. You may also find fantastic best lyric video maker tools for editing videos and sharing your story. There are thousands of unique video themes, simple text and video editing, rich graphical materials, outstanding voiceover and soundtrack options, simple collaboration, and a tool that manages video creation and synchronization. Checkout this app wihich is included in the list of best lyric video maker tools in 2023.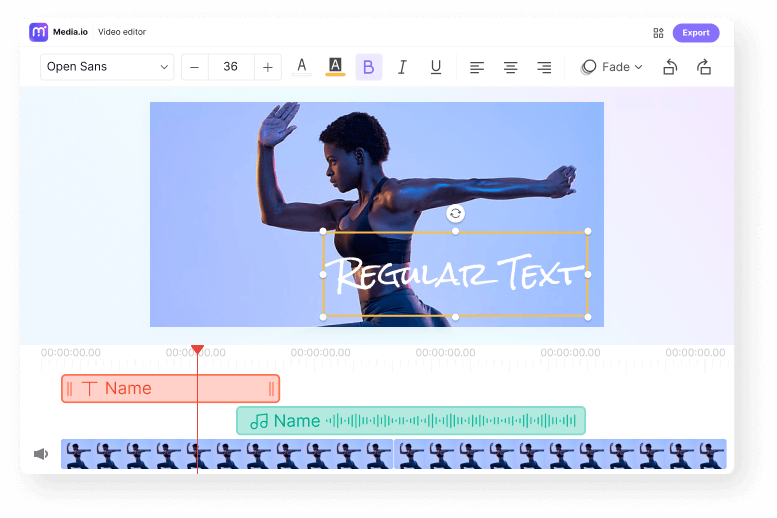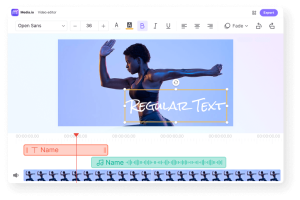 Whether you're a designer looking for a tool to help you fulfill your creative vision or a social media influencer looking to wow your fans with high-quality content, Media.io has you covered. Using its powerful editor and compressor, you can create gorgeous video, audio, and image files of any size. You may also use cartoon pictures or various effects to replace the backgrounds or unwanted elements of your files. With this powerful set of best lyric video maker tools, you can rapidly create compelling instructional movies or images and convert them into a variety of file types, guaranteeing device compatibility and demolishing inefficient learning paradigms.
The backdrop and noise reduction tool allows you to create polished, professional-looking films by removing distracting elements and bringing your information front and center in your videos. This greatly increases the learning and memory of new concepts.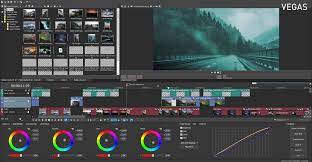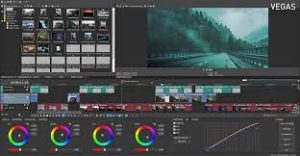 Like Adobe Premiere Pro, Vegas Pro is professional video editing software which is now published by Magix. At first, it was just audio editing software. Eventually, it evolved into powerful editing software that supports editing audio and video. Apart from that, Vegas Pro provides comprehensive workflow improvements that will make you more efficient. It also has extensive backup file options. To avoid file loss, you can save the current project after edit. All backup files can be stored in the same folder. Checkout this app wihich is included in the list of best lyric video maker tools in 2023.
Conclusion
A lyric video is an excellent way to engage your audience more intimately. After all, it's uncommon to meet a music fan who has never read the lyrics to a favorite song. A lyric video has several benefits. Anyone may use these top lyric video producers to edit or add lyrics to their videos. You may use them to create videos that are more likely to garner likes on social media than conventional music clips. If you enjoy making music, you should look into these best lyric video maker tools.