Internet
Best 10 Air Purifiers to Combat Polluted Air 2023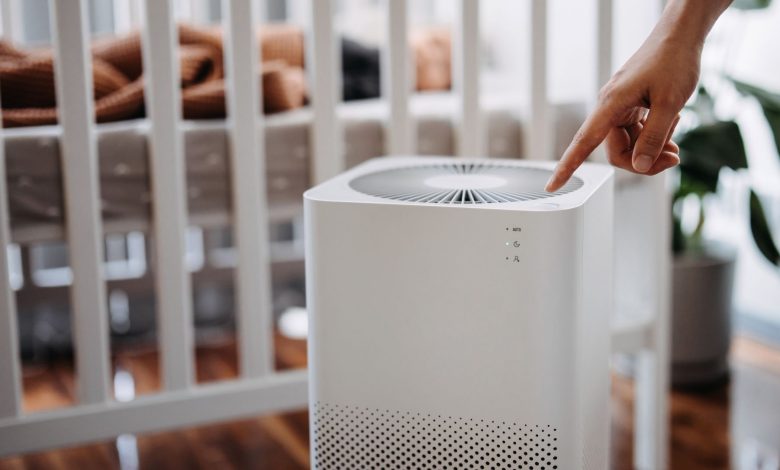 Air purifiers are essential to creating a healthy home environment. It successfully removes hazardous contaminants and improves air quality. With increased worries about air pollution, an air purifier should be explored.
Dust, pet dander, pollen, volatile organic compounds (VOCs), and even germs or viruses can pollute indoor air more than outside air. Breathing in these chemicals can cause allergies, respiratory diseases, asthma attacks, and other long-term consequences.
When Should Air Purifiers Be Used?
An air purifier should be used when indoor air quality needs to be improved, such as when there are a lot of allergens or pollutants present; those with allergies, asthma, various sensitivities, or respiratory illnesses may benefit the most from it. Air purifiers may be useful in homes with pets, during pollen seasons, and in areas with poor outdoor air quality, smoking, or chemicals. This makes a home healthier and more enjoyable to live in. Let's go through the best air purifiers for fighting pollution and filtering your intake of dangerous elements!
Best 10 Air Purifiers to Combat Polluted Air 2023
Checkout list of 10 best Air Purifiers for your home to get rid of pollution easily in 2023.
1. HIMOX Air Purifiers
HIMOX Air Purifiers are an excellent choice for wide, open spaces. It is one-of-a-kind, with a 1/2/4/8H timer, air quality LED, child-lock, sleep mode, and filter RESET button. Smoke has a CADR rating of 235 at 250 CFM, pollen has a rating of 240, and dust has a rating of 246. Programmable air purifiers enable the design of individually customized, intelligent programs.
Features:
Features include the ability to remove 99.99% of asbestos, VOCs, bacteria, mold, and dangerous particles.
In sleep mode, the volume is reduced to 20 decibels or less, allowing for a restful and peaceful night's sleep.
Use the app to check your air quality and learn about the color-coded real-time air quality.
100% ozone-free and controllable via app, voice, or remote features
You may also verify the remaining filter life by using the Filter Life Indicator light.
2. LEVOIT Air Purifier
Introducing Levoit air purifiers, which clean the air without utilizing UV-C light, which can harm dogs and individuals with asthma, In settings as big as 183 ft2 (17 m2), the Core 200S refreshes the air five times every hour. Because of its compact size and 360-degree design. If you are allergic to smoking or air pollution, the Core 200S is a good choice.
Features:
The H13 True HEPA Filter catches 99.97% of airborne contaminants with a 0.3 micron efficiency.
The ultra-fine Nylon Pre-Filter and High-Efficiency Activated Carbon Filter catch large particles while absorbing odors and aromas.
 The Core 200S filters air while producing as little as 24 decibels of noise.
The Core 200S is Alexa and Google Assistant-compatible.
It is accessible from anywhere and is simple to set up.
LEVOIT Air Purifier is ETL-listed, FCC-certified, and CARB-certified and meets California's severe criteria.
3. AROEVE Air Purifiers 
The purifier's major features include real-time quality indicator lights for good, moderate, and poor air purity. The AROEVE air purifier incorporates UV-C light treatment and the H13 True HEPA filter. This can remove particles as small as 0.3 microns. You can avoid using your nose to forecast the level of pollutants with this air purifier's inbuilt PM2.5 sensor.
Features:
It has the ability to chill an area of up to 1095 square feet (approximately 100 square meters) every hour.
The filter within may be easily removed or changed. To maintain optimum air quality, change your air filter on a regular basis (every 3 to 6 months).
It makes little noise and travels gently, making it a great sleeping companion.
Adding this AROEVE Air Purifier to your shopping list is also simple!
4. AMEIFU Air Purifiers for Home
A multi-layered air purifying system relieves allergy symptoms and decreases irritation to the eyes, nose, and throat. This H13 HEPA filter air purifier removes 99.97% of airborne particles while also reducing and absorbing those using a true HEPA filter.
Features:
 In auto mode, the air purifier has a PM2.5 sensor that displays how dirty the air is on the touch screen.
It will not interfere with your sleep.
A well-thought-out child lock design helps to minimize newborn accidents as well as any unanticipated setting changes caused by accidental contact.
As a consequence, AMEIFU Air Purifiers for Home demand your attention for their excellent characteristics!
5. HATHASPACE Smart Air Purifiers
HATHASPACE Smart Air Purifiers ensure pure air at all times by filtering 99.97% of air pollutants and airborne particles. Their 5-in-1 filtration technology removes smells, smoke, volatile organic compounds (VOCs), pollen, dust, and pet dander. In 99.9% of circumstances, our H11 HEPA filter collects micron-sized pollutants. The feedback mechanism can also tell you about the air quality.
Features:
 The air purifier cleans the air and removes odors.t absorbs smells, smoke, and VOCs thanks to a unique honeycomb-activated carbon filter.
 Help and support the body's natural response throughout allergy season.
A clever air quality sensor detects airborne impurities and quickly changes the fan speed while in AUTO mode.
Don't skimp on the air you and your family breathe. Get your HATHASPACE Smart Air Purifiers now!
6. Nuwave OxyPure ZERO Smart Air Purifier
The Nuwave OxyPure ZERO Smart Air Purifier includes four stages of filtration. Two Hi-Tech Bio-Guard filters and one Bio-Guard 360 filter effectively remove harmful smells and particles from the air. Zero totally absorbs airborne particle pollutants such as smoke, dust, and pollen.
Features:
 It lowers dangerous Ozone levels in the home to less than 1 ppb, which is almost 70 times lower than the permissible threshold.
 Reduce the severity of your pet's coughing, congestion, or breathing difficulties.
The ultimate clean mode, like turbo mode, enhances its capacity.
It is an Amazon's Choice product, which ensures the purchase's dependability.
7. Slevoo Air home Purifiers
Slevoo Air home Purifiers, which are specially built with an excellent non-fog humidification aromatherapy device, are up to 2X more dependable and long-lasting than a typical sponge fragrance device. The HEPA filter, the optional ionizer, and the honeycomb-activated carbon filter are all included in the price of the home air purifier. These filters have the ability to minimize wind resistance, improving the purification rate by 20% and removing 99.97% of particles.
Features:
 An infrared dust sensor in bedroom air purifiers detects airborne particles. It vividly depicts pollution levels by fast shifting blue, yellow, and red lights.
Removes 99.97% of particles down to 0.3 microns, including dust, pollen, smoke, pet dander, and odor.
The gadget has a CADR of 200+ and can clean up to 1505 square feet per hour with its DC motor.
Sleep peacefully with your purifier releasing the least amount of noise.
8. Govee Life Smart Air Purifiers
It monitors air quality and makes its presence known with the all-new auto mode. Govee Life Smart Air Purifiers may also automatically adjust the filtration speed based on the air quality. You'll be relieved to learn that the device is energy-efficient enough for all-day use. It uses less than 0.9 kWh of power every day.
Features:
The H7123 bedroom air purifier includes 30% more carbon and an H13 HEPA filter. The washable pre-filter reduces clogging and extends the life of the filter by 6 to 8 months.
A 198-square-foot room may be cleaned five times per hour using washable filters.
It can also clean 991-square-foot rooms per hour. This collects at least 99.97% of the airborne 0.3-micron particles.
Control smartly via an app or Alexa.
As you sleep, you may take in fresh air without interruption. Because of the air cleaner's display light and low running noise of around 24 dB.
9. MOOKA Air Purifiers
The MOOKA Air Purifier has high-efficiency filtration technology and is suitable for any room size, from small to large. Airborne contaminants as tiny as 0.3 microns can be captured by a 1076-square-foot unit. The space is refreshed six times each hour due to the 360-degree rotation and flexible coverage.
Features:
It is extremely energy-efficient due to its low power consumption. Child locks protect against malfunctions caused by animals or small children.
There is a nightlight, four fan modes, and four timer settings.
Ideal for pet owners, small children, the elderly, babies, and anybody wishing to improve air quality.
Given its features and usability, this gadget deserves to be at the top of the shopping list.
10. Vewior Air Purifier
With 3 fan speeds, 6 timers, auto-mode, and power ON/OFF switches, the Vewior Air Purifier produces pleasant environments. A three-stage filtration system consists of a pre-filter, a HEPA filter, and an activated carbon filter. It displays PM2.5 on the control panel to provide healthy and comfortable fresh air.
Features:
 HEPA air purifiers operate at modest speeds and with low noise levels to ensure that your reading or sleeping is not disrupted.
The smart air purifier has six timing settings and saves electricity. It is suitable for children, the elderly, and domestic pets.
You may use the Aroma air purifier's essential oil sponge to add drops of your favorite essential oils.
It is recommended that the filter be changed every three to six months to guarantee that the Mini air purifier performs at its best.
Last Words
Air purifiers have proven to be a reliable solution to the problem of dirty air, allowing people to breathe comfortably. These cutting-edge devices catch and eliminate pollutants, allergens, and harmful particles from interior environments using advanced filtering technology.
With their powerful air filtration systems, air purifiers enhance not only the quality of the air we breathe but also our overall health and well-being. As a consequence, by purchasing our best recommendations, you may be able to make your homes healthier and cleaner, reducing the risks associated with air pollution.