Google's Android operating system has grown in popularity over the years, and it is now a feature-rich platform. The platform also has a robust ecosystem, with over a million apps accessible on the Google Play Store. Every single function you can think of, there is an app for it!
The same is true for browsers, as a variety of browsers are available for Android. Even though Google delivers Android with a quite good Chrome browser, don't we all prefer alternatives?
The 10 Best Android Browsers are listed below.
1. Chrome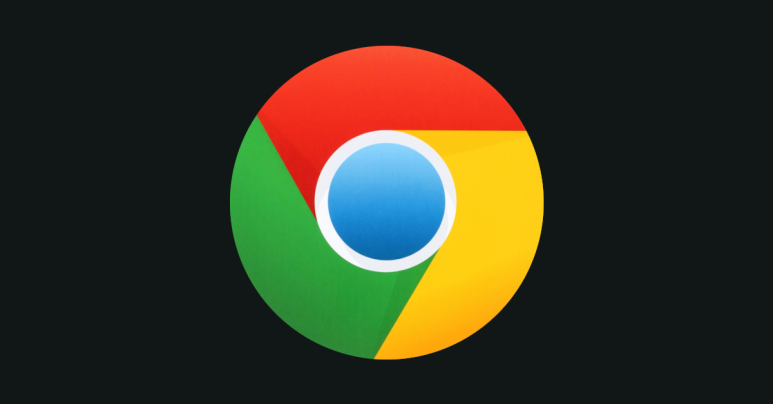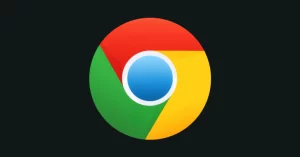 We're all familiar with Google's Chrome browser because we use it on both our computers and our phones. Google pre-installs the browser on Android devices, so chances are you already have it and enjoy it.
Google's Chrome browser is feature-rich, and Google just upgraded it with some Material Design love, and the UI looks stunning. Chrome's major features include the ability to sync across many devices, bandwidth compression, voice search, HTML 5 compatibility, privacy features such as incognito, do not track, and more. In addition, the browser offers a number of gestures for more intuitive surfing.
2. Opera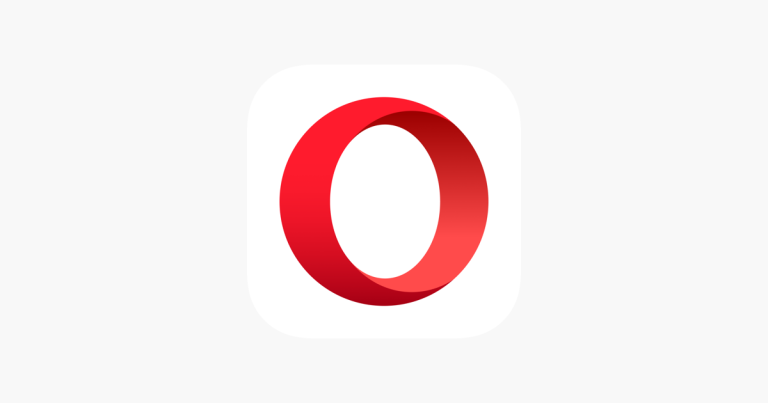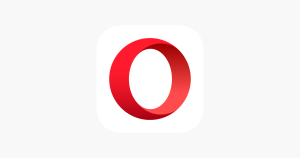 When it comes to mobile phone browsers, Opera is one of the most well-known names, and it has made its mark with its Android browser as well. I've been a huge admirer of Opera because of its data compression capabilities, which make it the quickest of all browsers, and their fantastic tab system.
Opera also allows you to sync data between devices through Opera link, which is a nice tool to have given that Opera browsers are accessible on a wide range of systems. The browser has a nice UI with features like Speed Dial and Discover.
It has a nice off-road mode that compresses your data to allow you to browse quickly and in areas where the network is a little unstable.
Availability: Opera Browser (Free) – Google Play Store
3. Maxthon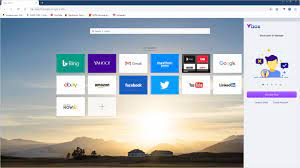 Maxthon is a top Android browser that is accessible on a variety of platforms and is well-known for its cloud-based sync function. The browser allows you to sync your data across many devices. There's also a "Cloud Tab" option that allows you to pick up where you left off on another device with your tabs.
Maxthon's homescreen includes your favorite websites as well as "NewsBites," which are RSS feeds from various newspapers. You have the option of adding your own feed. The browser also includes features like Facebook sharing, tabbed surfing, and a pretty amazing Fetch mode that instantly loads the next page on the website you just accessed, making things much faster.
Availability: Maxthon Web Browser (Free) – Google Play Store
4. Firefox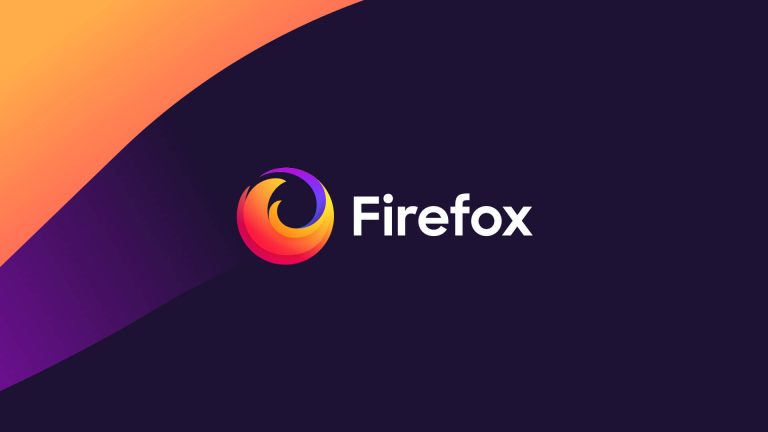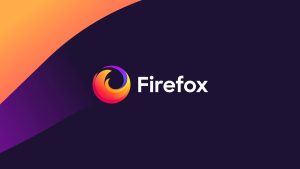 Firefox is one of the most popular browsers among Android users due to the numerous features it offers. Firefox Mobile allows you to sync your data between devices, which is useful if you already use Firefox on your PC.
Firefox is also one of the few browsers that still supports flash, so if you enjoy playing flash games, this may be your best choice. You may also utilize add-ons and extensions with the browser. The browser supports a variety of video codecs, reader mode for reading articles without scrolling, and a bar to manage all of your favorites and frequently visited sites. A variety of security and privacy measures are also included. Overall, Firefox has your back.
Availability: Firefox Browser (Free) – Google Play Store
5. Dolphin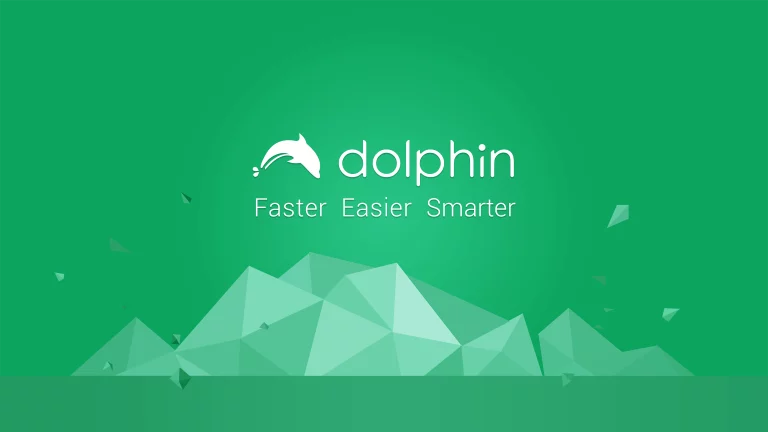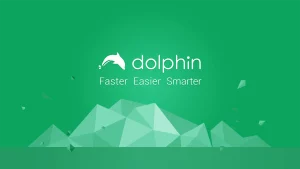 browser for Android is one of the older browsers available for Android, and it has earned a lot of praise. The Dolphin browser offers a one-of-a-kind experience with excellent gesture capabilities.
To launch a webpage, you may use the browser to draw letters or certain movements. The browser also has a fascinating "Sonar" option that allows you to search with your voice. It provides one-tap sharing, tabbed browsing, and the ability to sync settings and pages between mobile and laptop. The transfer to Device option allows you to transfer links, numbers, or text from your PC to your mobile device. WiFi broadcast allows you to share links over WiFi, sonar lets you to search the web using voice and motions, and speed dial makes it quick to find online sites. Dolphin browser is compatible with over 60 add-ons.
Availability: Dolphin Browser (Free) – Google Play Store
6. UC Browser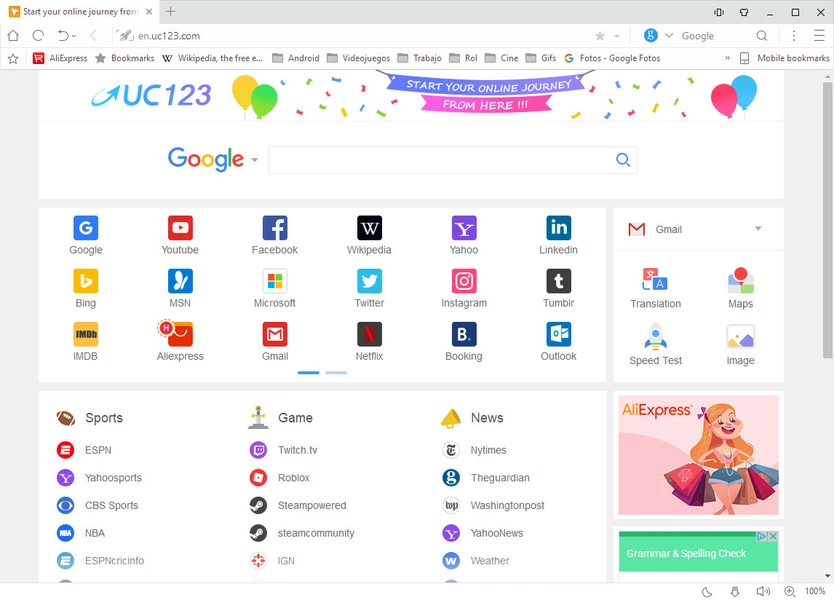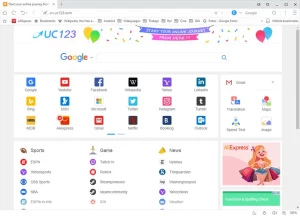 You may be familiar with UC Web's UC Browser; it is a very popular browser, particularly in India and China. UC Browser has the standard set of functionality as well as a fantastic file and download manager.
While the homescreen is a little busy, the browser compensates with a plethora of functions. Speed Mode, excellent tab management, custom themes, add-ons, gestures, and a night mode are all available. The download manager is, without a doubt, the finest feature of the browser. The browser allows you to download many files at once and resume your downloads from where you left off if the internet goes down.
Availability: UC Browser (Free) – Google Play Store
7. CM Browser


Another excellent Android browser is CM Browser. The browser is lightweight and is touted to be incredibly safe, as well as providing fast surfing. The CM Browser has several features such as speed acceleration and fraud protection. The browser also identifies and protects you from dangerous programs.
The CM Browser homescreen has speed dials with shortcuts to your favorite websites. The program also has a do not disturb mode, a page translator, gesture control for films, card tabs, and other features.
Availability: CM Browser (Free) – Google Play Store
8. Next Browser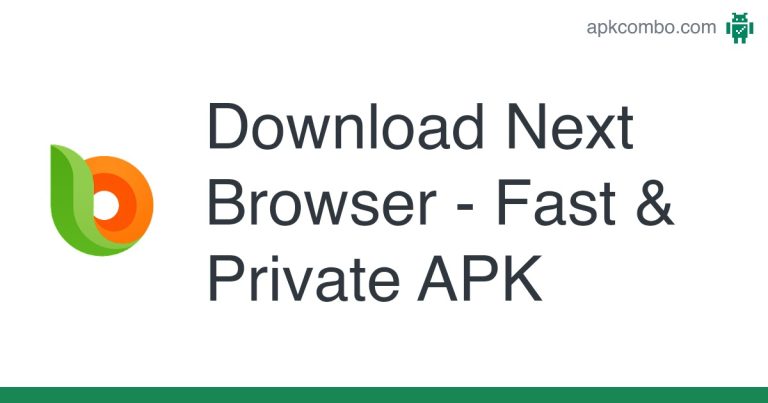 Next Browser is an excellent browser if you want a combination of capabilities and a visually appealing layout. The browser is extremely quick, with developers claiming that it takes no more than 1.5 seconds to access a webpage.
The Next Browser is also incredibly light, and it maintains memory effectively while consuming little electricity. There's also a great configurable home-screen with the opportunity to subscribe to RSS feeds. Offline reading, plugins, and Next View are also available in the browser. There's also a clever motion for switching between tabs. Overall, the Next Browser provides an excellent user experience while also being visually appealing.
9. Opera Mini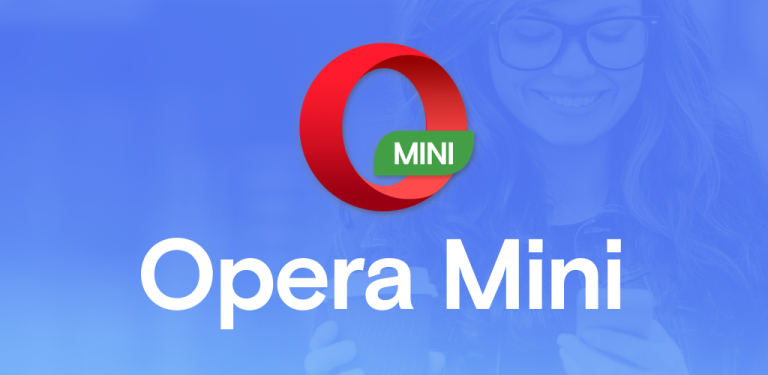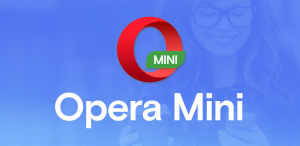 Yes, we realize we already discussed Opera, but Opera Mini needs its own mention. While both are Opera browsers, the Opera Mini is undoubtedly more popular and is considered one of the fastest Android web browsers. It works effectively in areas with slow internet connections.
The Opera Link function allows Opera Mini to sync data as well, but the similarities end there. Opera Mini makes advantage of Opera's excellent compression technology to allow individuals with sluggish internet connections to browse the web more swiftly and effectively. You may also choose whether or not to display photographs on webpages, as well as the image quality.
Opera Mini also has features such as the ability to bookmark web sites for later viewing, a single column display, a Smart page for news, and more. You probably already have Opera Mini, but if you don't, you should.
Availability: Opera Mini (Free) – Google Play Store
10. Atlas Web Browser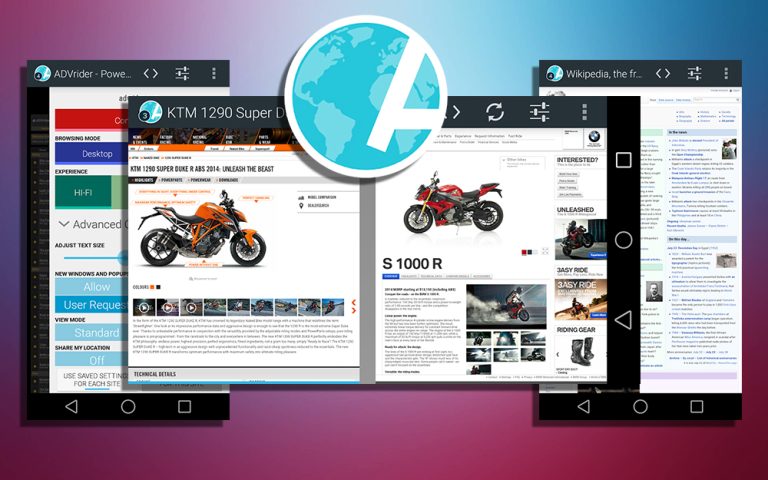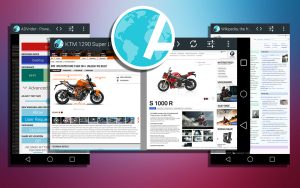 Atlas Web Browser is a good browser available on the Play Store that uses Google's Material Design interface. The Atlas Browser has an ad blocker by default, so you don't have to bother about installing additional extensions or add-ons.
Atlas empowers you to customize your surfing experience by including a Control Panel slider that allows you to switch between desktop and mobile views, filters, and more. Other browser features include a dual-view mode, a content-centric user interface, sandboxed private surfing, and more.
Availability: Atlas Web Browser (Free) – Google Play Store