Apps
Best Free Adult Coloring Apps In 2023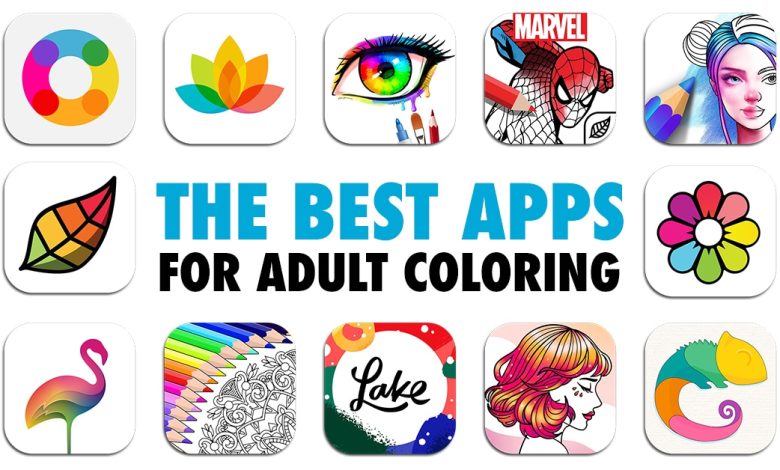 We cannot dispute that the notion of adult coloring apps has increased in popularity over recent years for all the right reasons. Coloring has always been a great way to let go of anxieties and tension and live in the now.
Coloring is one of the most effective deterrents to anxiety feelings and depression, gradually pushing you to embrace beneficial living habits such as better sleep, less overthinking, and improved eyesight and attention.
Now that you have a lot of them on your smartphone, we've put together this section to help you find the best free adult coloring apps for Android and iOS.
Best Free Adult Coloring Apps for iPhone and Android
We all want to escape from routine jobs and commitments that cause us to be dissatisfied with ourselves, and as a result, our heads begin to whirl with unwelcome depressed and anxious ideas.
While it is tempting to look through Instagram memes or watch Avengers, it is beneficial to let yourself go in colors to reduce tension. What more could you want for when you have access to a list of the best free adult coloring apps for your device? Therefore, take your time and experiment with them.
1. Pigment – Adult Coloring Book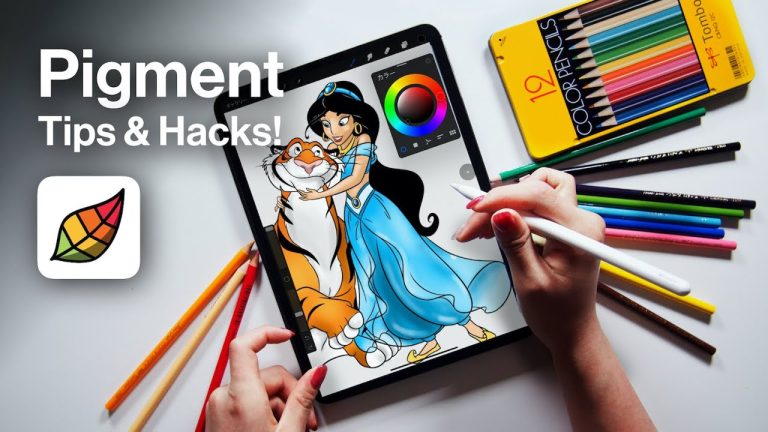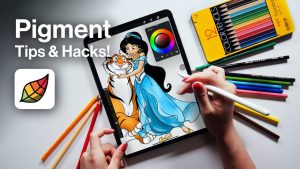 Pigment is one of the best adult coloring applications available for Android and iOS. You may quickly tap on each angle to fill it with the colors you wish.
But the best thing is that this program provides a range of coloring brush options so that you may fill in desired angles to your heart's content. You get ten brush variations that will have your fingers moving while you enjoy paint brushing.
Features
Pigment comes in a variety of designs to color.
This app allows you to color with a variety of tools such as brushes, pencils, and glitter.
It allows you to import photos and color your desired designs.
2. Colorfy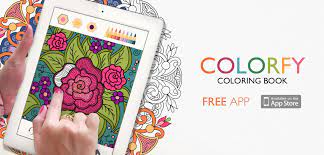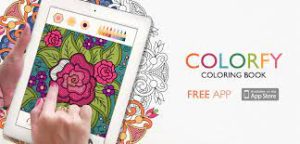 Colorfy, another top coloring software for iPhone and Android devices, allows you to let go of the nervous patterns that have been bothering you and surrender to a bright horizon. You get a free page every day with this app, and you may color the photos that suit your mood the best at the time.
These categories include Mandala World, Masterpiece, Pixel Art, and Animal Kingdom, each with about ten images to allow you to experience as many colors as you want. Furthermore, there are a plethora of hues in this program, ensuring your flexibility to express happiness.
Features
This program allows you to create unique pictures and import artwork.
It contains well-curated designs and a good collection of designs.
It is totally free to use.
3. Recolor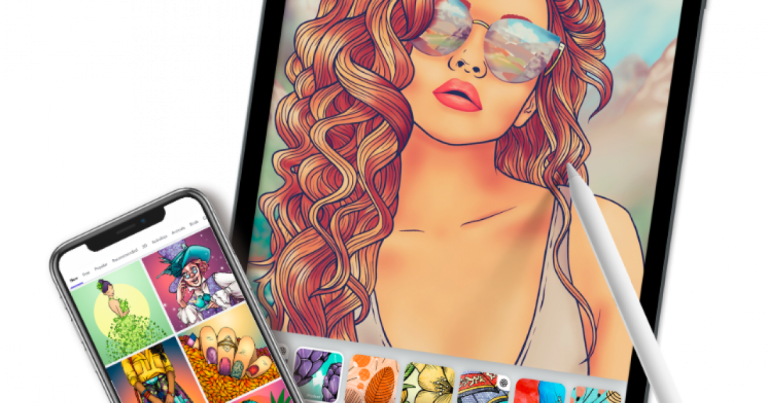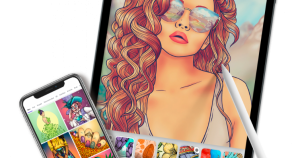 Have a look at what one of the best coloring apps, Recolor, has in store for your artistic side. This one comes with a platter of a variety of coloring papers to get you started with the fun that comes from coloring. You get to fill these graphics with over 100 color possibilities.
You receive three free photographs every day from this app, and you may wish to thank it for offering a variety of genres such as animals, flowers, cartoons, movie figures, and so on. What's best? In this software, you may scan photographs and open any drawing sheet you have stored on your phone to make your own coloring pages. You may share your colorful masterpieces with your friends and family by utilizing the app's sharing function.
Features
Recolor simulates the process of coloring 3D objects.
This app provides high-quality color options as well as a diverse selection of images.
You can use its Live Colors feature to enjoy more vibrant coloring.
4. ColorMe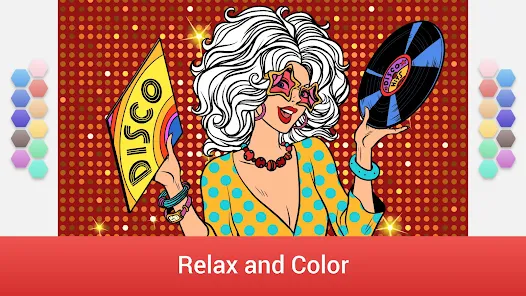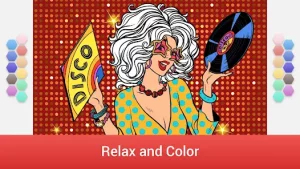 If you're looking for the best free adult coloring software for Android or iPhone, don't pass over Color Me. It's fantastic. You are presented with over 250 photos to color without having to pay for any subscription.
What's even more intriguing about this app is that it constantly updates with fresh photos to encourage you to explore more of your creative side. Whether you want to color something simple or you want to test your imagination with more complicated designs, this one works well in both scenarios.
Nonetheless, you may sense the emptiness due to the lack of gradients, but it is worth a go for plunging yourself into mandalas and taking some time away from your worries.
Features
Every week, new images are available for coloring in this app.
You may fill the drawing pages with hundreds of different color selections.
It enables you to share your work with relatives and friends.
5. Color Therapy – Coloring Book for Everyone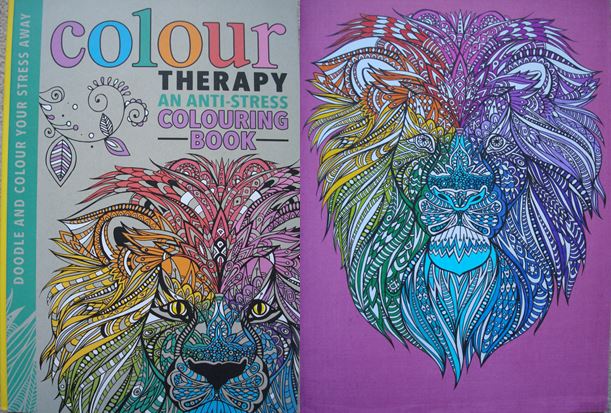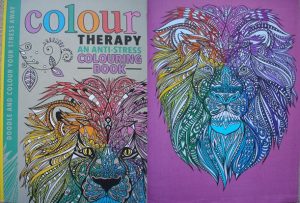 This list does not end there since Color Therapy, another best coloring software for your device, offers a wide range of drawing sheets. You'd want to explore the many categories, which include animals, fashion, seasonal, and classic art, as well as a basic selection of 30 colors and 24 gradients.
If you want a wide range of patterns, this one is certainly worth a go.Nevertheless, in order to use this app more freely, you must share your artwork and earn extra colors.
Features
This program allows you to color over 500 pages in a variety of colors.
You can quickly save and share your artwork.
The usage of it is entirely free.
6. Coloring Book for Adults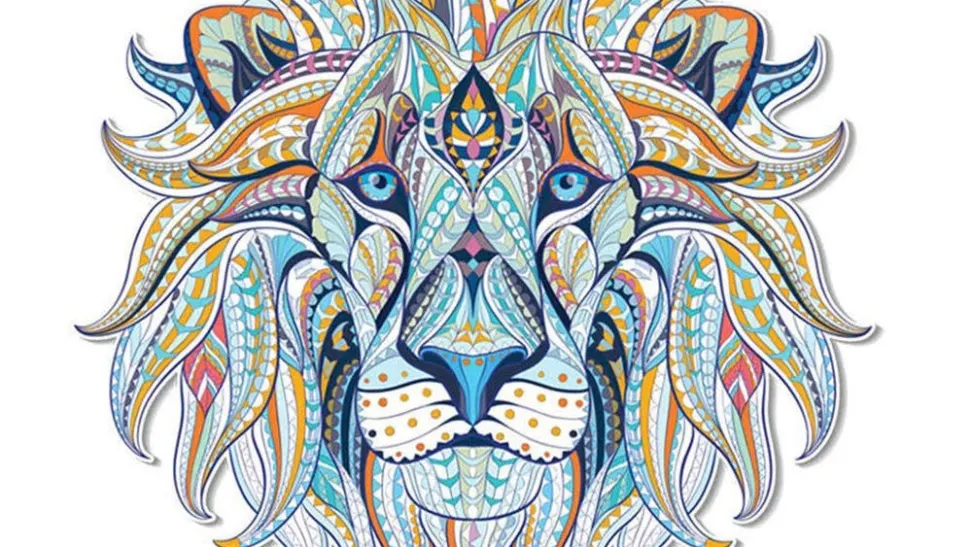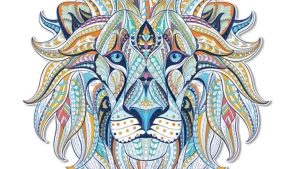 If you haven't found the best adult coloring app for yourself yet, this one could be it. Coloring books for adults include books and pages in a variety of areas to help you feel better about yourself. Beautiful areas include portraits, flowers, wildlife, magical woodland, art designs, mandalas, secret gardens, and much more.
Another great feature of this coloring software is that it is suitable for people of all ages. This one is one of the best coloring applications for Android and iPhone, and you can use it for free. So why not?
Features
Coloring Book for Adults allows you to color and print high-quality images.
In this software, you may experiment with a plethora of lovely categories.
This one is appropriate for all ages.
7. Unicorn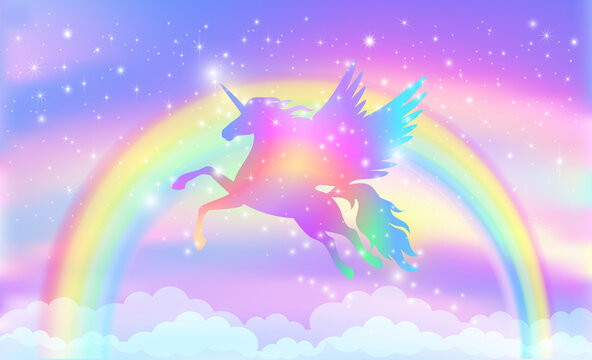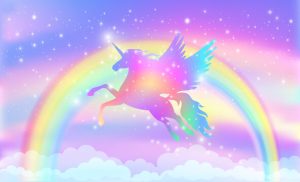 Unicorn has all of your graphic design needs covered. If you're looking for a hard set of drawing patterns, this coloring software could be the best choice. This software provides a collection of hundreds of pixel graphics, and you may wish to experiment with the abstract and geometric shapes it provides.
Furthermore, it has a variety of themes to satisfy your colorful side. These themes include music, mandalas, and space.
Features
This fantastic coloring tool has a plethora of pixel graphics.
It includes a number game to make your coloring time more exciting and enjoyable.
You may quickly share and display your work on social media.
8. Color by Number Oil Painting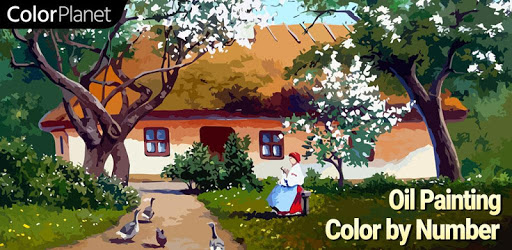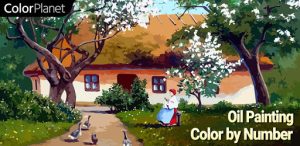 Another excellent coloring software for grownups is Color by Number Oil Painting. 500 free photos from the game's first stage are available through the program. It has numerous sophisticated and interesting picture categories such as Animals, Birds, Landscapes, Food, and Automobiles. The following are some of the most significant features of this fantastic coloring book software.
Features
Every day, two new free photos are offered by the program.
Enables people to publish gorgeous colored photographs on social networking networks.
Automatically locates and fills all forms or patterns with the same color.
Download App: Android
9. ColorArt Coloring Boo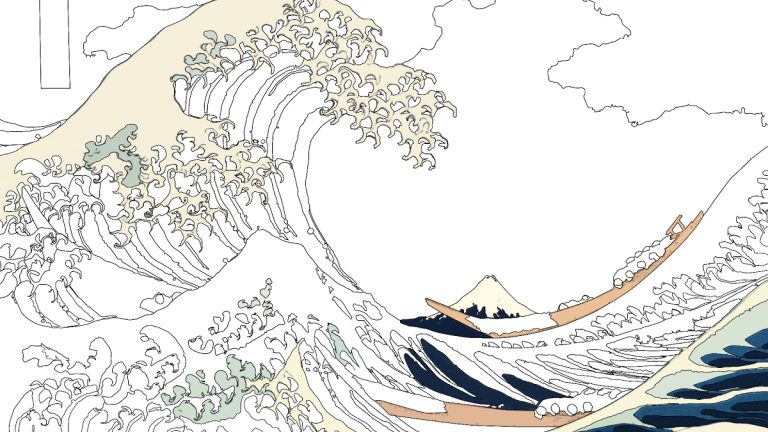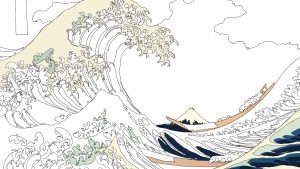 On our list of the best free adult coloring apps for iOS, ColorArt Coloring Book is the last entry. If you enjoy flowers and mandalas, you will enjoy this tool. You may color how you choose with the app's clever designs and show off your creativity on social networking applications and with your pals.
Features
The program provides a profusion of photos and objects for you to color.
The app's color pellets are rather wonderful and customisable, giving you additional opportunities to show off your creativity.
The app's free and premium versions can be selected as desired.
Download App: iOS