Are you looking for a fun approach to become fit? So, dance your way to fitness with Zumba, as we give a thorough selection of the best Zumba apps that may help you get in shape and remain healthy without leaving the comfort of your own home.
Thus, if you, like me, enjoy doing self-care activities alone, you can download these fantastic Zumba dancing apps for yourself on your smartphone and begin twirling and grooving your way to health with the best dance tunes.
Before we go any further, let's take a deeper look at the primary fitness and workout goals and how Zumba may help you reach them in order to live a better life.
The Best Zumba Dancing Workout Apps for Toning Up Your Body
Read on to select the best Zumba dancing app from the list below and download it immediately to get in shape and lose weight.
1. Zumba Fitness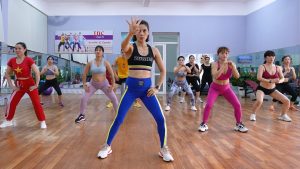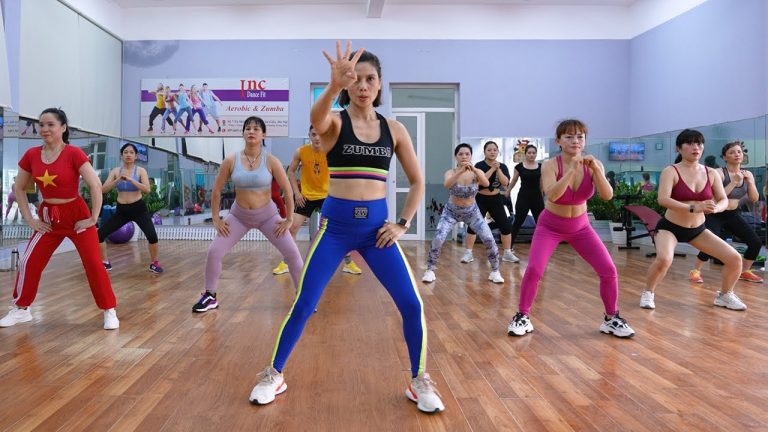 The best Zumba app for Android and iPhone smartphones will help you lose unnecessary weight. More than 14 million individuals have benefited from the Zumba Fitness program in over 140000 sites across 150 countries.
Do you want to become in better shape? Then, "Skip the Exercise and Come to the Party!"
With the aid of this app, you can simply locate the best Zumba classes around and check in for a class. Rock the Zumba dance floor with your friends by inviting them to your fitness parties and easily sharing your courses with them.
With detailed dance instructions and movement guidance, you'll never miss a beat. You may search for classes by location and facility name, and the app will display the results in a map or list format.
You may also schedule reminders using the app. You may also contact teachers for class information and easily bookmark and retrieve your favorite classes. Furthermore, the app sends out real-time information about future events, new items, and so on.
Zumba Fitness Features:
It offers on-demand Zumba classes 24 hours a day, seven days a week.
You may also take virtual Zumba lessons from teachers all around the world.
It allows you to look for local Zumba events, in-person courses, and more.
It informs you of forthcoming Zumba dancing classes in your neighborhood.
It even lets you schedule reminders for future Zumba dancing lessons.
2. Body Groove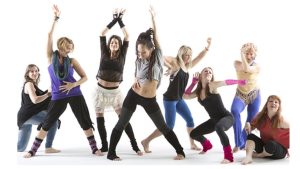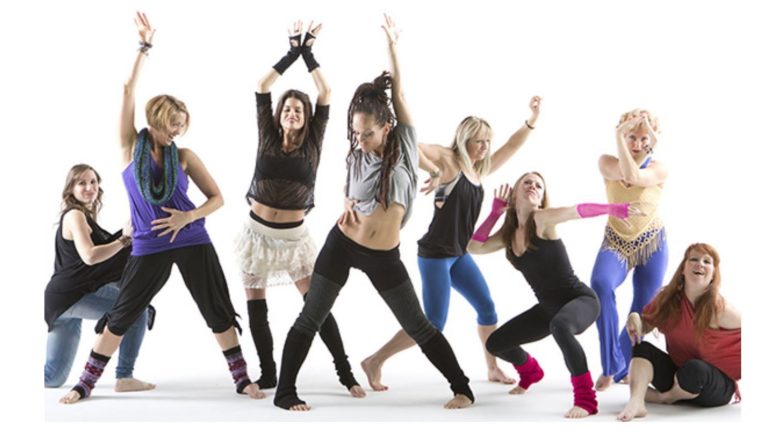 Groove into fitness with this amazing Zumba dancing software. It offers over 100 dance routines and live sessions to help you reach your fitness objectives. This app gives you access to customised dancing classes led by seasoned pros.
The program provides a wide variety of training approaches, such as different collections for aerobic workouts and groovy meditation sessions. You may de-stress and achieve a quiet mind by using the mindful movement training collection.
Body Groove's Main Characteristics:
It allows you to view or download videos of a variety of super-fun dancing workouts.
More than 100 dance routines are available.
Body Groove workouts are created with both novice and seasoned dancers in mind.
You can even broadcast Zumba dancing videos to your television using AirPlay.
3. Sync Go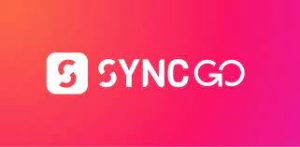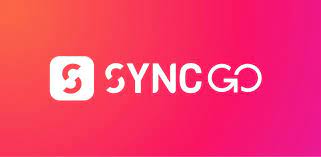 One of the best Zumba apps for iPhone and Android smartphones is Sync Go, without a question. Sync Go is a one-stop solution for those who want to tone their stomach and achieve fitness in all forms. To receive Sync Go features, you must be a premium member of the 'Sync' program.
You may create a customized playlist and obtain monthly access to music and video content thanks to the teacher network for Zumba. This program also provides offline Zumba teaching.
Main Features of Sync Go:
It lets you make your own music and video playlists for Zumba dance classes.
It also enables for the pruning of music and video content based on the length of the lesson.
You may access the music playlist for your workout without having to connect to the Internet.
The Strong Nation provides instructional tools to SYNC program participants.
4. 900+ Aerobics Dance Exercise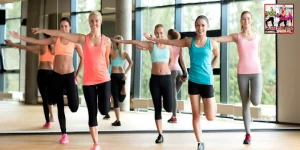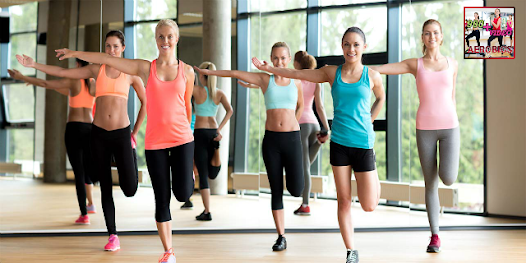 If you don't have time in your hectic schedule to follow a fitness regimen, this great Zumba software for Android is a fantastic approach to tone down your muscles and eliminate the excess fat.
The app features the best Zumba training videos for fat loss. It is ideal for home exercise and is appropriate for both beginners and seasoned experts. It includes a variety of advanced training sessions in addition to fundamental fitness routines.
Aerobics Dancing Workout with 900+ Features:
You may experience super-fun music aerobics exercises in the comfort of your own home.
This application's aerobics sessions assist users in losing weight without dieting.
Beginners may learn how to execute fat burning and body fitness routines by watching instructional videos in-app.
Every time a new training video is posted, the app notifies its subscribers.
5. Dance Workout For Weight Loss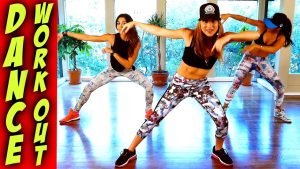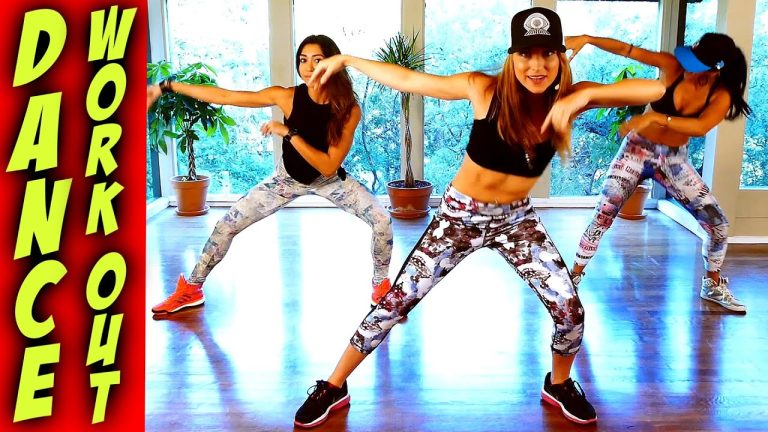 Do you want to reduce weight and get in shape for a big event in 30 days? Download the dance workout for weight reduction app today to reap the advantages of aerobic fitness and Zumba from the convenience of your home.
The best thing about this Android Zumba dancing software is that it's completely free and allows you to construct your own training routine. This software may help you tone down your body comfortably even if you are operating on a tight schedule and is especially appropriate for ladies who don't find time from their career and personal responsibilities.
Characteristics of Dancing Exercise for Weight Loss:
It provides basic dancing activities designed for both beginners and expert users to burn fat at home.
The app offers a well-organized weight reduction program to help you lose weight and stay active.
It features step-by-step dancing training videos to assist novices burn extra fat or calories in 30 days.
The software includes simple and enjoyable dancing workout workouts for both men and women.
6. Zumba Dance for Beginners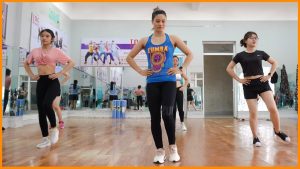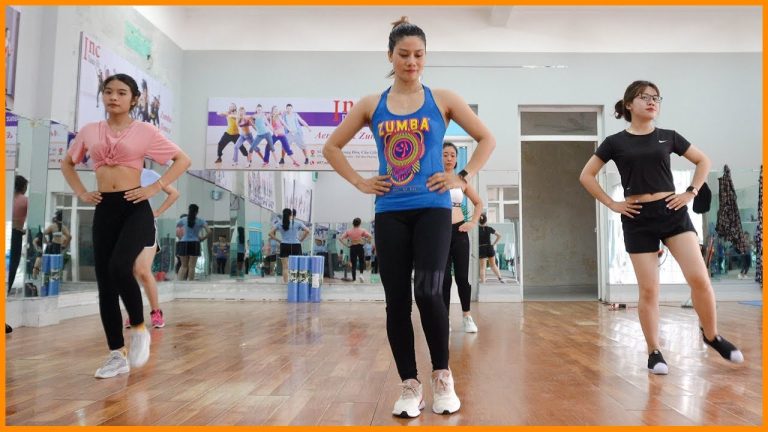 Are you a newbie who has no clue how to execute Zumba? Using this beginner's Zumba software, you can lose weight. You may effortlessly and amusingly work out at home.
The fitness sessions in this Zumba dance exercise software have been handpicked by professional dancers, choreographers, and highly respected fitness instructors from across the world.
Essential Characteristics of Zumba Dancing for Beginners:
The software is intended to assist novices get in shape by performing easy Zumba dance activities.
It enables you to execute numerous Zumba exercises at home without the use of any equipment.
It gives you access to a plethora of high-quality movies, such as Zumba warm-up, Zumba music, Zumba fitness, and so on.
Use of it is absolutely free and secure.
7. iDance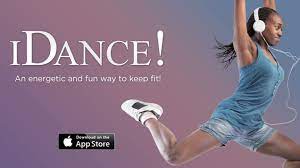 Dancing is a healthy approach to not only achieve physical fitness but also to rejuvenate your mind and spirit.
This program is the best dancing software since it includes a comprehensive bundle of different dance genres such as Zumba, Salsa, Hip Hop, and others.
With over 225 animations and precise movement directions, this program allows you to master your dance forms without sloppiness. It includes 40 pre-programmed lessons that incorporate these techniques into whole dance routines.
iDance's Main Features:
Salsa, Hip Hop, Disco, Burlesque, Samba, and more dance styles are available on iDance.
The software includes up to 225 dance animation patterns with extensive descriptions of movement, rhythm, footwork, and so on.
It also includes 40 pre-programmed lessons that assist in combining diverse dance styles into entire performances.
It even includes access to warm-up and cool-down sessions for properly preparing and concluding dancing workouts.
You may personalize the Zumba dance routines by selecting from 35 different music tracks.
8. Dance Fitness Workout Exercise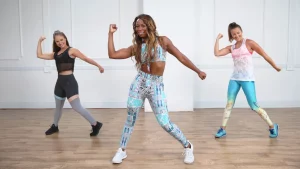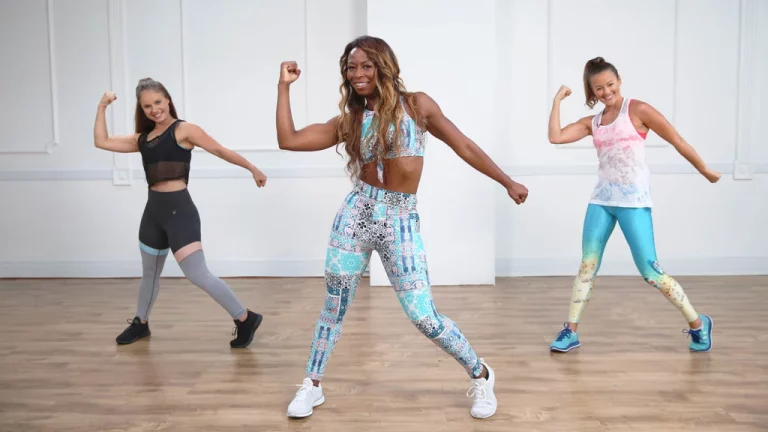 Do you detest coming to dancing class on rainy days? Thus, with the aid of this amazing Zumba application, you can stay at home and yet keep your fitness program.
With 100 dance training videos that provide clear directions for each step, this program may simply help you tone your body and improve your cardio.
Major Characteristics of Dancing Fitness Workout Exercise:
It provides the best dance training videos for weight loss and cardio tonus improvement.
The app's video instructional library contains a variety of cardio Zumba workouts and other fitness activities.
It allows you to pick music for your Zumba dancing activities to improve your rhythm.
The training videos in the app are developed by experienced fitness instructors and choreography couches.
9. Zumba Dance Offline & Online: Daily new Videos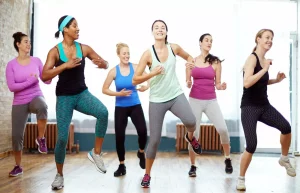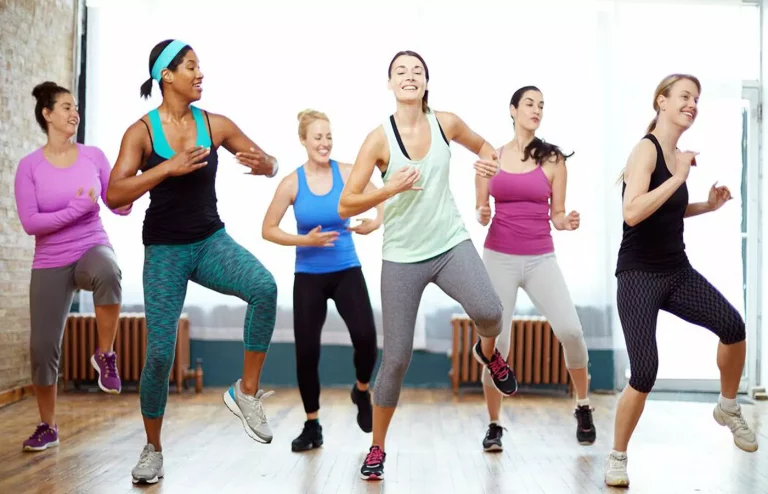 Get in shape with this offline Zumba dancing fitness software. With the aid of this app's professional videos, you can burn calories and improve your physical fitness from the comfort of your own home.
Click the Zumba dancing app free download link provided below to get this software.
Offline and Internet Zumba Dancing Features:
Every day, new Zumba dance videos are uploaded to the app's trending area.
The program allows you to watch or play videos when you are offline.
The software contains a variety of Zumba dancing categories for both children and adults.
The app's UI is the most clear and user-friendly.
10. Dance Fitness with Jessica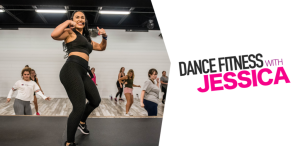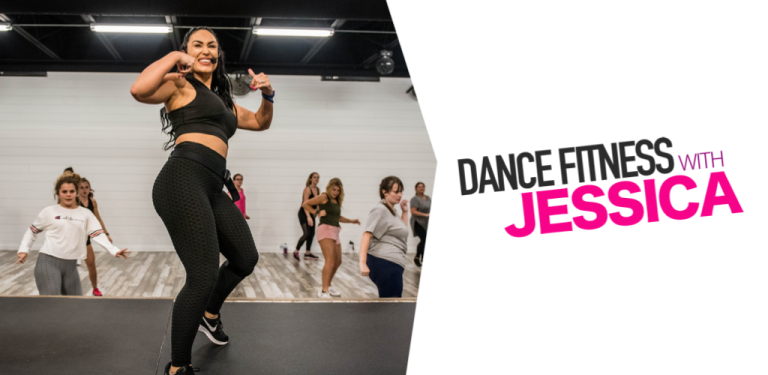 The Zumba dancing software might help you have a toned physique like Jessica Bass. It is a 10-minute routine workout cum dance with users ranging from beginners to experienced. It also offers a comprehensive bodybuilding guide and exclusive material to sculpt abs.
Dancing Fitness with Jessica's Highlights:
You can watch live Zumba dance exercises on the app.
You may also choose to download workout videos to your mobile device.
You may learn how to conduct aerobic dance routines with ease by using in-app lessons.
Whether you desire to live a healthy lifestyle, increase muscle, or lose weight, the Dancing Fitness with Jessica app has something for everyone.