Phone
Top 12 Best Stud Finder Apps for Android and iOS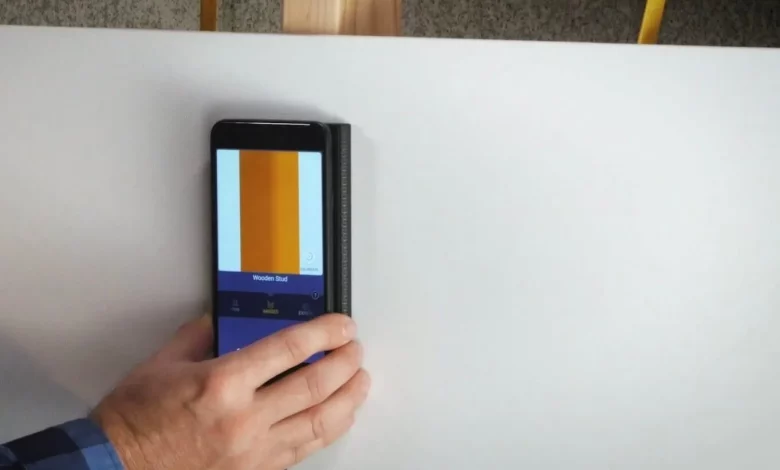 A stud finder is a necessary tool for every DIY project. When you need to screw or hammer something into the walls, floors, or ceiling, a stud finder will tell you whether there is something on the other side of the wall. Fortunately, the top stud search applications are now accessible for your convenience.
You no longer need to buy an expensive stud finder thanks to these applications. They have a range of functions, so you may pick a terrific tool that meets your project requirements. These programs will help you discover studs, nuts, and electrical wiring, among other things.
Do Stud Finder Apps Really Work?
You might be wondering if stud finder applications actually identify studs, nuts, and other metal things. To satisfy your curiosity, you must first understand how it works.
A stud finder app detects metal objects by using your phone's magnetometer, which is a sensor. This sensor is built into current smartphones and is widely utilized for other apps like compass. This magnetometer, however, is not as powerful as a high-quality stud finder.
Depending on the quality, stud finding applications may necessitate more work to complete the task. These programs may fall short for dense walls, but they perform admirably for typical walls. Just make sure you get the latest versions of the software.
Best Stud Finder Apps for iOS and Android
Do you want to get the stud finder app on your smartphone? We combed the internet to find the finest applications for you. The stud finder apps listed below are suggested for simplifying your DIY house project.
1. Walabot DIY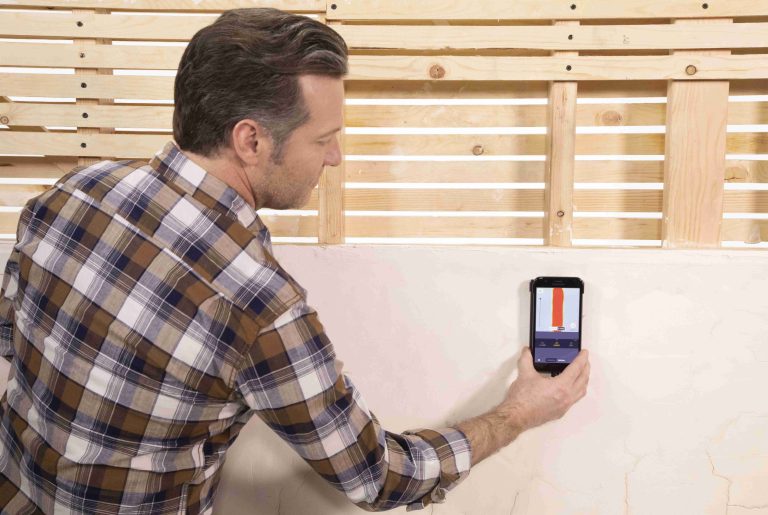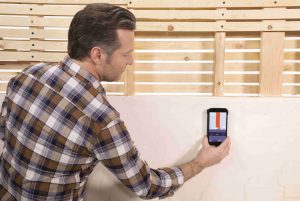 Walabot DIY is an excellent tool for discovering what is behind the walls. It comes in handy to let you see through walls before working, whether you want to hang a TV or install new plumbing. This software is only for the Walabot DIY gadget, which can be easily linked to your smartphone.
You may use this software to find studs, cables, and pipes. It can also detect movement, allowing you to see mice or other critters hiding behind your walls.
Walabot is effective on a variety of surfaces, including concrete, drywall, and plaster. It can detect up to 10 centimeters (4 inches) of depth, which is adequate for normal walls.
2. Stud Finder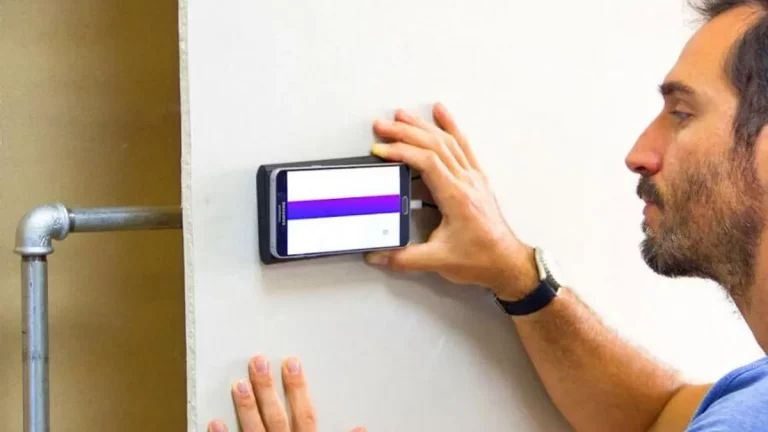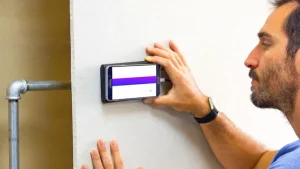 Stud Finder makes it easy to find bolts, studs, and screws through walls. Thousands of plumbers, engineers, and contractors have utilized this top free stud finder software to look through walls before beginning their work.
To function effectively, this app makes use of your phone's magnetic sensor and radiation meter. Deep scanning allows you to discover studs and other metal items hidden behind walls.
What's nice about Stud Finder is how simple it is to use. After downloading this software to your Android device, you may start it and hover it over any surface you want to detect. When it detects any metal items, it will begin to beep.
Stud Finder works well without an internet connection, and it is entirely free to download. If you're seeking for a basic stud finding app for Android, this app may be a good choice.
3. Stud Finder & Metal Detector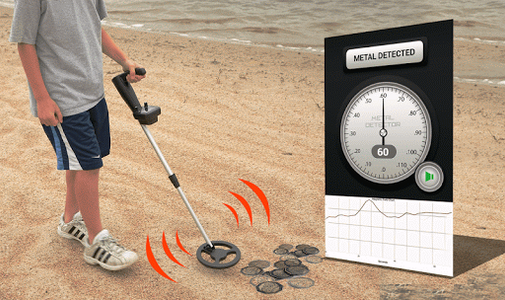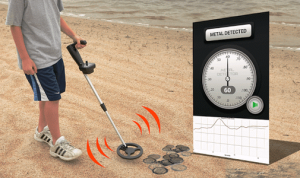 One of the greatest applications for locating studs is Stud Finder & Metal Detector. With over 100K downloads on Google Play, this utility provides a wide range of capabilities for streamlining your home projects. Whether you're looking for studs, pipes, or cables, this app has you covered.
Stud Finder & Metal Detector software with deep scanning allows you locate items behind walls without opening them. Simply place your Android device over the selected surface and let this software handle the rest—it will begin beeping when it detects metal things.
The biggest feature of this stud finder software is that it works flawlessly on a variety of surfaces. Metal items may be detected through a variety of barriers and even the soil.
Furthermore, Stud Finder & Metal Detector has a simple and user-friendly UI. Get this app for free to improve your user experience while working on your DIY projects.
4. Stud Finder by Antilogics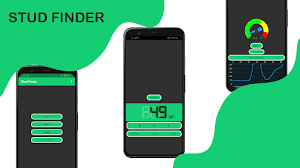 This stud finder for Android is a handy tool for locating screws, studs, and other metal things through your walls. The software detects studs by utilizing your phone's magnetic sensor, which is dependent on the quality of your sensor.
Antilogics' Stud Finder comes with a user manual that explains how to use the software correctly. This user-friendly software has a basic UI with a black backdrop and green buttons for simpler use.
It is useful not just for locating studs, but also for locating wood, cable, and even pipes. Antilogics' Stud Finder is ideal for plumbers, do-it-yourselfers, engineers, and contractors who need to work quickly.
Furthermore, this program is really light. This stud finder is ideal if you are worried about phone resources or use an earlier version of Android.
5. Stud Finder by Synosure Tech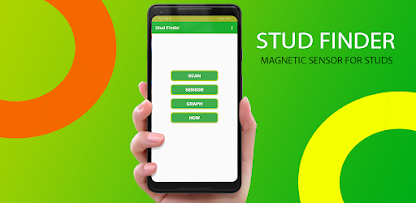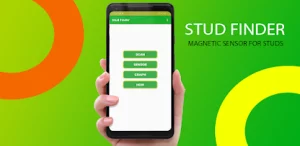 This program is ready to assist you whenever you need to locate concealed studs, pipes, or wires. This stud detector software was created with your convenience in mind, and it has a number of features that will make your DIY tasks much easier.
Synosure Tech's software has numerous scanning modes for detecting studs and other metal items, AC wiring, and even concealed devices such as a camera or microphone. It can also detect movement, which is useful for spotting mice or pests behind your walls.
The smart app is useful for electronic installation, plumbing, and building. Simply place your Android device near the area you wish to detect and watch how it works. When it beeps and vibrates, it signals that some metal items have been discovered.
This software, like its stud finder siblings, makes use of your phone's magnetic sensor. The more powerful your sensor, the better it detects studs and other metal objects.
6. Stud Detector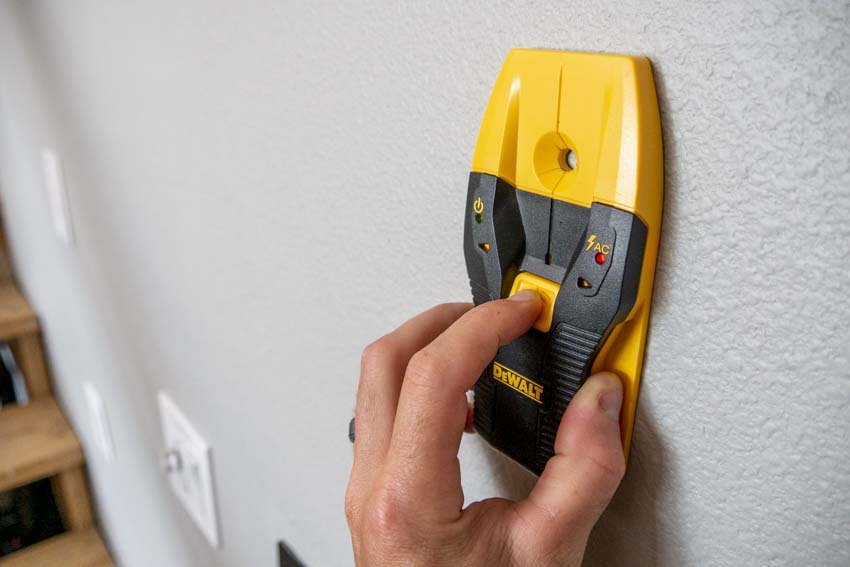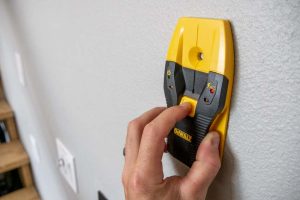 Stud Detector is one of the greatest stud finder applications for Android. You may use this program to effortlessly find screws, studs, and metal things concealed behind walls. It comes in helpful when you need to nail some new photos or install a TV without causing an accident.
This program includes thorough instructions for proper functioning. Get these instructions by clicking the question mark and carefully read them before beginning your project. Don't worry, you won't get a headache from it.
The Stud Detector app features customizable sensitivity, allowing you to scan a variety of metal objects at various depths. This software displays the magnitude of the magnetic field, allowing you to estimate the size and position of the item.
Furthermore, this intelligent instrument provides multiple audio and vibration feedback levels. And if you're left-handed, you'll like its alternative left-handed mode.
7. Stud Finder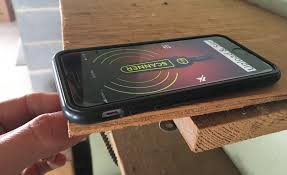 The Stud Finder 2021 app turns your Android device into a magnetic stud finder. You may use the handy gadget to look through walls and locate any metal in the required region. Simply move your phone close to the wall to check if it detects anything.
Whether you need a stud finder right now or you want to streamline your budget, this app has you covered. Once installed, it detects metal and magnetic fields using your phone's sensor. When the magnetic field finds metal, the value of the magnetic field rises.
This stud finding tool allows you to conduct a variety of things. It detects wires and metal items as well as studs behind walls. It works on drywall and in the ground, giving it a flexible app for getting things done.
Stud Finder 2021 emphasizes visual and aural feedback as features. It provides a variety of buzzer sounds that may be tailored to your liking.
8. Stud Detector Nut Finder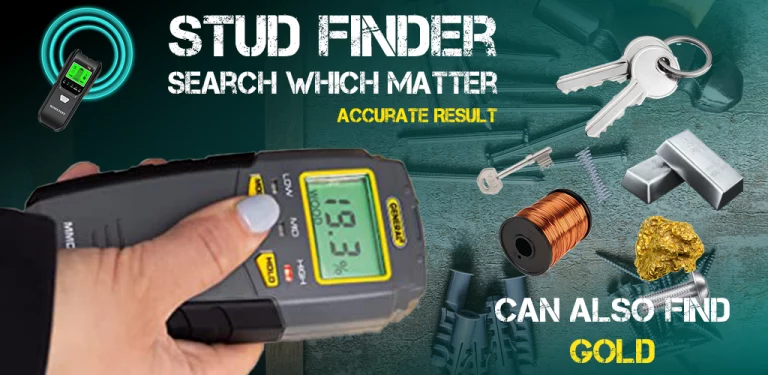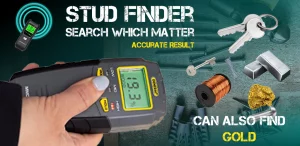 The Stud Detector Nut Finder will assist you in locating studs, screws, or nails under drywall. This Android app has been precisely built to detect metal items in your environment. It might be an excellent firm for your project if it has simple tools.
You can observe the magnetic field from your phone's screen with this app. The needle indicates whether or not there is a metal item nearby as you move the gadget.
Stud Detector Nut Finder is an easy-to-use tool with a lovely layout. If you don't want to buy a portable stud finder, this software is for you.
9. Stud Finder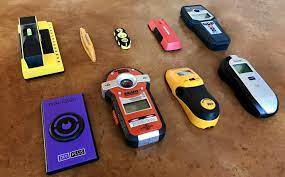 This software may be used by iOS users to find studs and ferrous metal items. This app has a great rating on the App Store, and hundreds of users have used it to assist them with their DIY home projects.
This excellent application, like other stud finder apps, measures the magnetic field using the device's magnetometer. It is quite simple to use. Once installed, run this app and place it near the region you want to detect.
When it detects metal items, the magnetic field needle on your screen travels to the right. You may change the sensitivity to identify a wide range of ferrous metal objects at various depths. The better the sensitivity, the faster it will identify studs, screws, and the like.
This program is ideal for electricians, builders, and engineers. If you lose your magnetic stud finder, this might be a fantastic replacement.
10. Wall Stud Magnetic Detector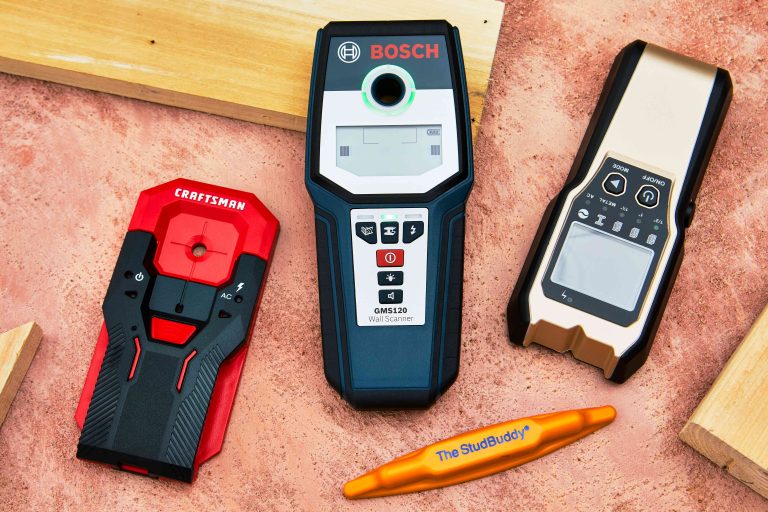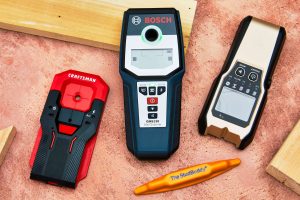 The Wall Stud Magnetic Detector makes locating studs simple. When you need to install a TV but don't have a stud finder handy, simply download this app and find out whether there are any metal items behind the walls. It works well on several types of walls, including drywall, stucco, and plasterboard.
This software can precisely locate the position by using your phone's magnetometer. If you're looking for nails, studs, screws, or other metal things, this app can assist.
The operation of this mobile stud finder is quite similar to that of a portable stud detector. Check to see whether the needle moves when you slide your iPhone around the wall. When your gadget detects a magnetic field, it will begin to beep and the needle will shift to the right.
It may be the ideal tool for infrequent DIYers who do not frequently utilize a magnetic stud finder. Download this app from the App Store to improve your DIY project experience.