Alternatives
Top 10 Best ThinkGeek Alternatives and Similar Sites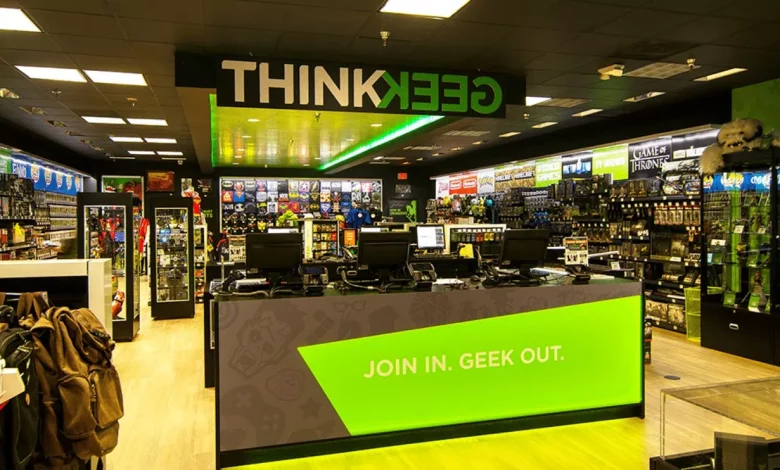 In 2019, ThinkGeek closed its online shop and combined its e-commerce operations with a subset of GameStop's online business. This has caused quite a stir among its consumers, and you may be one of them. So, here are some of the greatest ThinkGeek alternatives to fulfill your geekiness.
In this digital age, you can find whatever you need and want on the Internet thanks to a plethora of e-commerce websites. Some firms provide a diverse choice of items to meet the majority of their consumers' wants. While others concentrate on items that appeal to a certain group or community. ThinkGeek was in the latter group.
What exactly was ThinkGeek?
ThinkGeek was the place to go for geeky stuff of all kinds. The website was a well-known online retailer among geeks and technology enthusiasts. It was well-known for its quirky products, which included strange gadgets, souvenirs, and other items.
The website was founded in 1999 as a side project by the creators when they were running a small firm in the United States.
ThinkGeek might let you get closer to your favorite characters from Game of Thrones, Pokemon, Doctor Who, or Star Wars. They offered a section for each franchise with a variety of associated items, memorabilia, gadgets, and décor, among other things.
For example, you may even locate esoteric pop culture items that are hard to come by elsewhere. ThinkGeek was also known for its original April Fools' Day jokes, which featured a range of bogus and weird promotions.
When ThinkGeek announced that it would close its doors in 2019, all geeks who loved the company's products were devastated. Furthermore, numerous physical businesses have closed this year. So, if you're worried about not being able to find your favorite collectibles and gadgets, there are several excellent ThinkGeek options to consider.
Geek Out About the Best ThinkGeek Alternatives
It was without a doubt one of the most popular internet merchants for geeks. Many people are still browsing for websites like ThinkGeek these days. The good news is that such establishments abound. So, why not begin reading this post to discover about all of the geek websites where you can buy geeky goods online?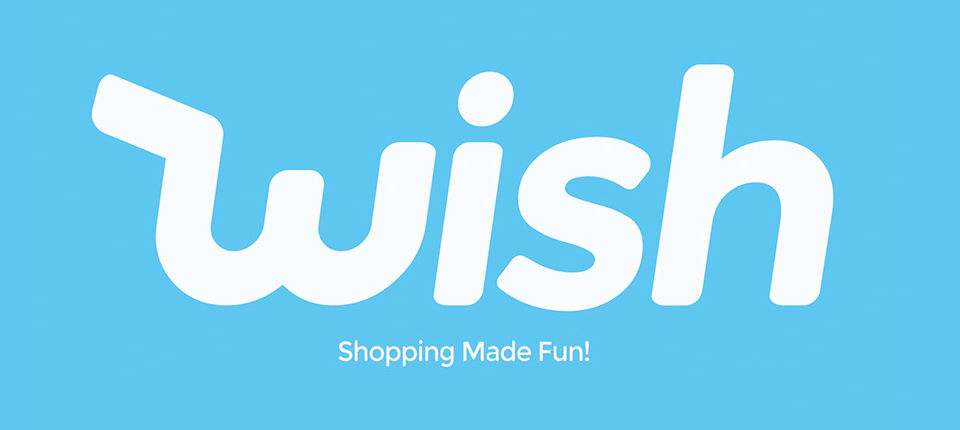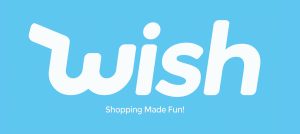 Wish is an online shopping platform where shoppers can buy things directly from merchants. Its functioning is akin to that of eBay or Amazon.
This ThinkGeek alternative is known for offering a varied range of items, as indicated by the highly eclectic advertisements that can be found on social media sites such as Facebook and Instagram.
The company is well-known for selling items at absurdly low costs. Some items are even given away for free. The firm has evolved to be a key participant in the e-commerce sector since its debut in 2010.
However, there are certain risks linked with Wish shopping. The great majority of Wish's merchants are Chinese. This suggests that a considerable portion of the merchandise on the market is counterfeit.
As a result, while the firm itself may be genuine, the goods it offers may not be. It's tough to know if anything is genuine until you order and receive it. Many Chinese retailers ship directly to Western nations such as the US, the UK, and Canada.
Because Wish allows you to buy straight from a factory, there is no middlemen. This means that prices will be cheaper at the expense of quality control. There is no intermediary, no real shop, and no replenishment personnel. Customers gain from the cost reductions as a result.
There will be knockoffs of well-known brands. The quality is plainly lower to that of other stores or websites, but if you're willing to take a chance, Wish may be a fantastic value. You may find low-cost items that will do the job.


Entertainment Earth, like ThinkGeek, is a well-known online shop for geeks. The online shop boasts an excellent user experience and tens of thousands of licensed items. Finding Hollywood or movie-related items is a breeze.
Because of the company's vast technical and industrial expertise, purchasing experience, and unwavering efforts to boost internal efficiency, Entertainment Earth is able to give professional counsel, anticipate, and respond to changing market demands efficiently and promptly.
Entertainment Earth's ongoing effort to deliver smiles to customers all over the world is powered by a large assortment of accessible goods combined with the growing appeal of pop culture.



NeatoShop, on the other hand, is not just dedicated to gadgets and technology. It has a larger assortment of unusual and trendy things. Furthermore, this ThinkGeek replacement offers an entire section dedicated to quirky things.
This shop offers a large variety of hoodies and t-shirts in a variety of colors and styles. T-shirts with artwork, humorous figures, or one-liners, for example, are available.
You may also choose from a number of topics such as humor, horror, fantasy, science fiction, and politics. Each shirt is available in a number of sizes, making it suited for everyone. You'll appreciate the site if you're a nerd.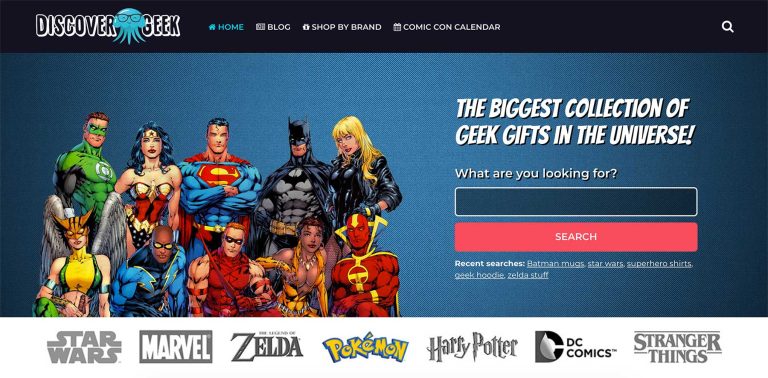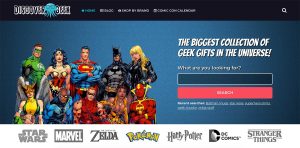 This ThinkGeek substitute is a Las Vegas-based website that embraces all things nerdy, technical, and scientific. DiscoverGeek was established in 2017 with the intention of providing authentic product recommendations, research-based entertainment, and convention coverage.
Have you ever looked for a geeky gift on one of the major internet retailers? It's a terrible concept. Thousands of random goods occupy those sites, and many of them stay at the top of search results for years.
As a consequence of this dissatisfaction, the creators of DiscoverGeek set out to establish a platform where users could finally find new stuff. They hand-pick and select the items shown in the online store from a range of websites.
They are a member of the Amazon Services LLC Associates Network, an affiliate advertising program through which they may earn money by connecting to Amazon.com and other linked websites. The companies mentioned on this website are not related with or linked to DiscoverGeek.com in any manner.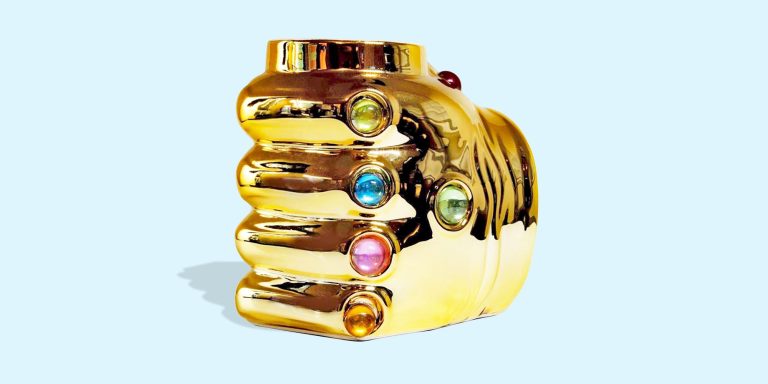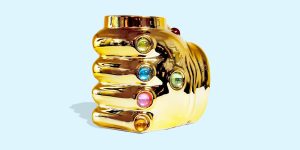 This ThinkGeek alternative is a fun multi-fandom and multi-purpose website. Geeky Gift Ideas features a large range of unique gifts for geek men and women, including popular anime and Star Wars. When shopping for unusual presents and ideas for your geek side, you'll come across some wonderful finds.
The founders hope to create an amazing website for your nerdy side. Furthermore, the site is currently being updated on a daily basis. Geeky Gift Ideas will include thousands of fantastic gadgets and one-of-a-kind gifts.
An online store where you can explore a hand-picked collection of wonderful items, technology, and gadgets, as well as learn about the latest fascinating presents for him or her. This website offers information on several fandoms, such as Doctor Who, Pokemon, Harry Potter, and Star Trek.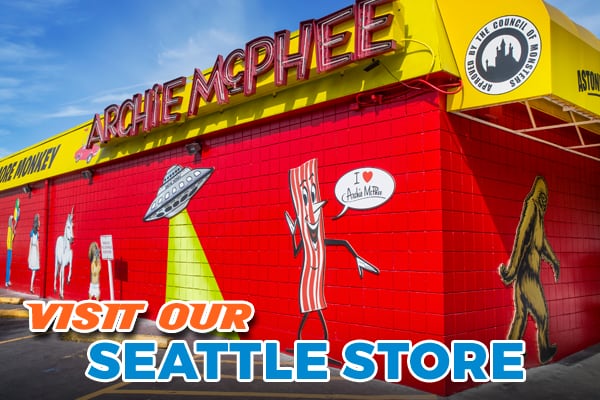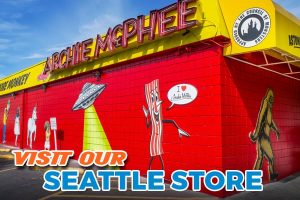 This ThinkGeek alternative was created in the 1970s by a lover of weird pop culture relics. After three decades, the company is still running strong, and there are many unique things that you won't find anyplace else.
According to this website, Archie McPhee is a wholesale seller of great products. If you're a fan of monster series like Bram Stoker's Dracula and Frankenstein, here is the place to go. There's a whole section dedicated to air fresheners, horror-themed cards, and other interesting products.


Similar to ThinkGeek, this website is a well-known online apparel business that focuses on geeky and gaming-related stuff. If you enjoy computers, gaming, gadgets, robots, ninjas, and all things technological, this is an excellent ThinkGeek alternative.
J!NX was founded in 1999 in California by two best friends who shared a love of video games and pop culture. It is operated by a committed group of individuals that are determined to develop collectibles and memorabilia that allow fans to engage with their favorite brands.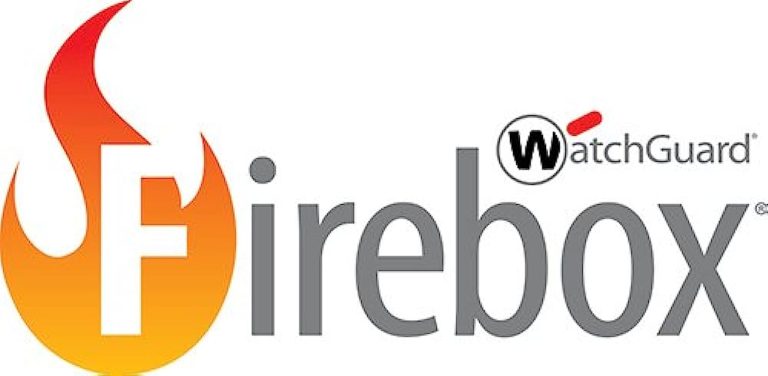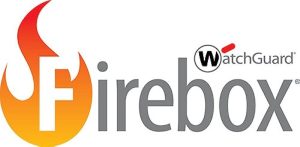 If you're the sort of consumer that thinks beyond the box, try this ThinkGeek replacement. They began in 1998 with the domain name hotbox.co.uk, and Firebox.com was established as a result of a quick name change because the term Hot Box had already been used by another firm.
It offers a fantastic assortment of alternative items such as lifestyle accessories, homewares, exotic beverages, cutting-edge technology, one-of-a-kind gifts, and much more. They also have a section for Firebox designs.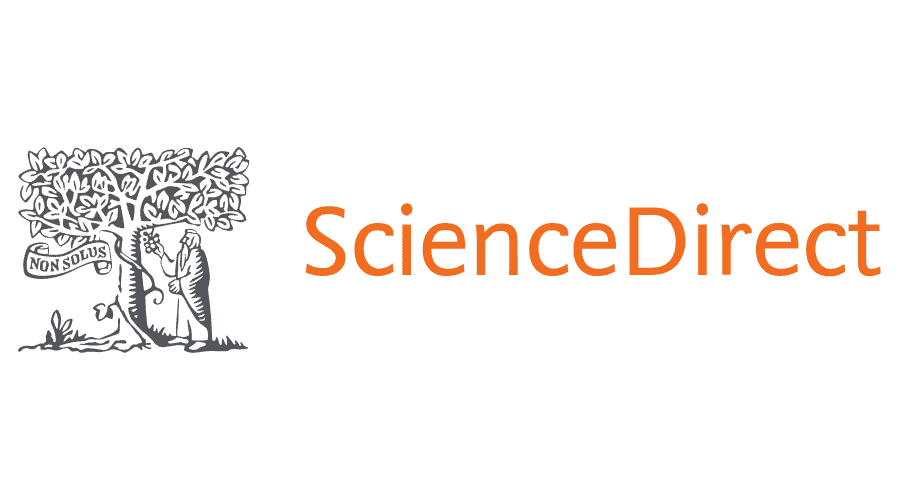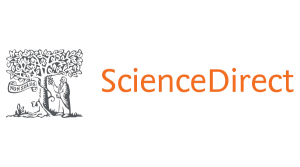 Scientific Online is another nice ThinkGeek option for purchasing scientific stuff online. On the website, you may purchase items related to robotics, astronomy, scientific kits, and much more. For for over 50 years, Edmund Scientifics' Barrington, New Jersey location has been a spectacular success.
A little optical firm has become the destination for unusual science activities, gadgets, gifts, and demonstrations. Scientifics is a destination for science enthusiasts and engineering enthusiasts from all around the world to contribute their discoveries and ideas.
Scientifics Direct, Inc. is currently a stand-alone entity. Through its catalog and online, it continues to provide the most recent and creative science-related items.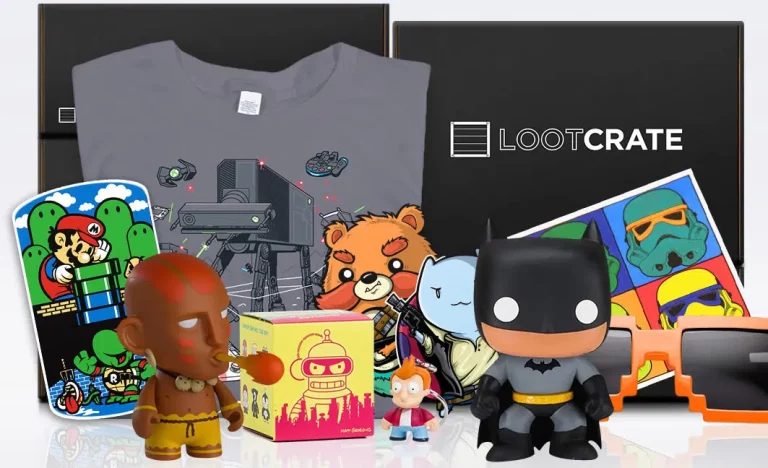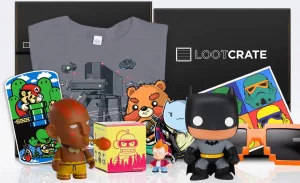 Another ThinkGeek option is Loot Crate. It's a geeky and gaming subscription service that distributes monthly shipments of geeky and gaming merchandise to subscribers. The incredible collection of treasures will wow you.
Loot Crate, Inc., the world's top fan subscription box company, was started in 2012. Loot Crate collaborates with significant names in the entertainment, gaming, sports, and pop culture sectors to create interactive experiences, digital content, and one-of-a-kind video projects.
They offer a crate for everyone, whether you're a gamer, an anime fan, or a pop culture expert. They assembled a one-of-a-kind assortment of collectibles, clothing, figurines, and other goods that you won't find anywhere else.
Crates are delivered directly to your house. It's like getting a beautiful birthday present from a buddy every month.
They are a fan-run business. They freely praise significant moments and personalities, from great heroes to infamous villains, and everyone in between.
They understand what it's like to look for a one-of-a-kind item or to stand in line for a signature. That is why they are dedicated to working closely with creators and licensed partners to create unique goods and experiences for their customers.