Uncategorized
Top 5 Best Free SurveyMonkey Alternatives to Use in 2023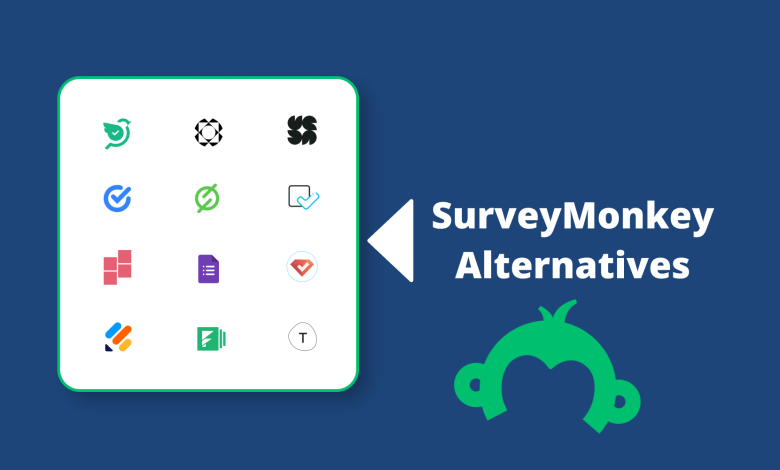 There are several sites that are better alternatives to SurveyMonkey with more advanced features and an enhanced user experience. To learn more about them, see this article.
For every business to track its performance and enhance its services and products to enhance the user experience, surveys and feedback are essential. Additionally, the name SurveyMonkey is practically synonymous with online surveys. The business specializes in experience management and provides cloud-based software for brand insights, product insights, market insights, employee and customer insights, online survey generation, and many other helpful tools. But is it the sole participant in this market, or are there more effective SurveyMonkey substitutes?
There are other free alternatives to SurveyMonkey available that provide an even better experience for businesses and their target audiences. But first, let's address the topic of why you require a substitute given SurveyMonkey is such a well-known brand in the sector.
The 5 Best Free SurveyMonkey Alternatives for 2023
The following are our top choices when it comes to finding the best SurveyMonkey alternatives.
1. Google Forms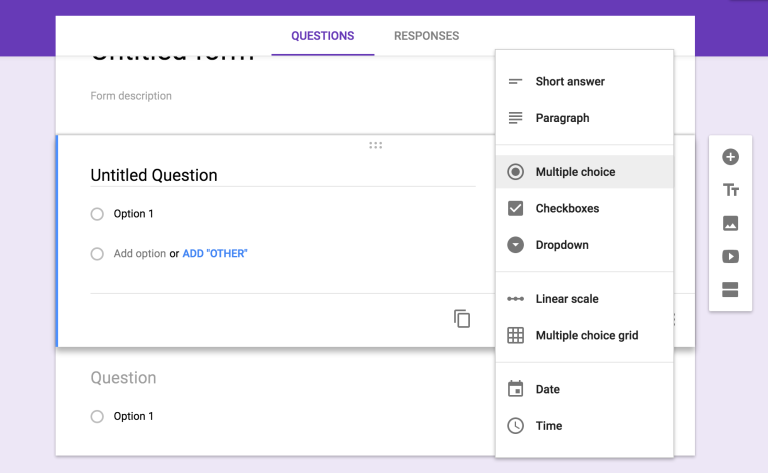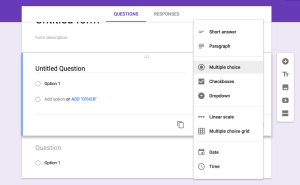 If you use Google Drive, Google Apps, or Gmail, then Google Forms doesn't require an introduction. When it comes to creating basic surveys and questions, it is one of the finest services comparable to SurveyMonkey.
With Google Forms, you can select from a variety of question kinds, easily change values, and drag and drop questions to rearrange them. The following characteristics also help to make Google Forms one of the greatest free survey platforms, comparable to SurveyMonkey.
Important aspects of Google Forms
Simple color, picture, and font modification allows you to change how your surveys appear and feel.
allows for the seamless display of questions based on responses.
Charts that update in real-time with response data to aid with response analysis
enables on-the-go creation, access, and editing of surveys
You may invite partners to help you create forms and jointly evaluate the outcomes.
provides built-in intelligence that enables you to establish response validation criteria.
Form sharing without a hitch by email, link, or website
2. Jotform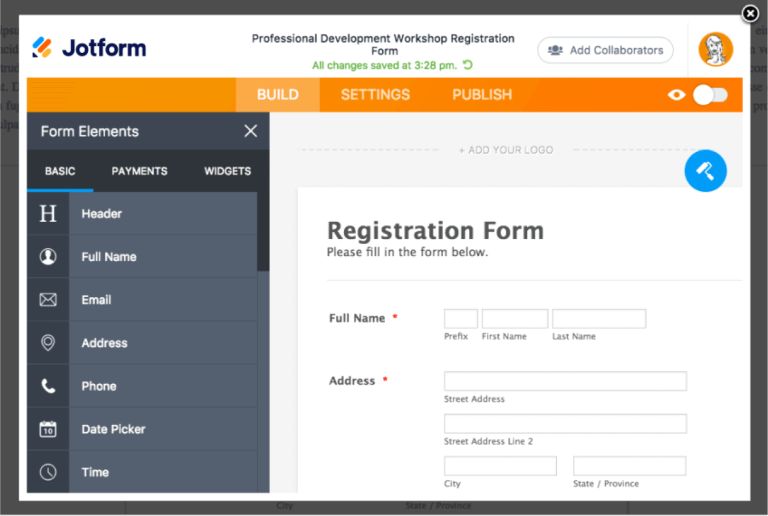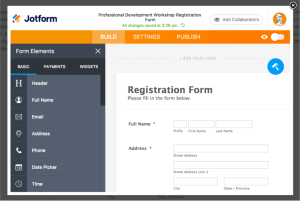 On our list of the top free alternatives to SurveyMonkey, we follow with Jotform Survey Maker. With only a few drag-and-drop operations, you can easily construct interesting surveys using a free online survey creator.
Additionally, Jotform gives you the option to put up conditional logic to create an interactive survey that tailors the questions to the replies of each participant. We also consider Jotform to be one of the top SurveyMonkey alternatives due to the following characteristics.
Important aspects of Jotform
800+ free customisable templates are available.
Card (one question per page) and classic (all questions on one page) survey procedures
Users may finish the survey whenever they have time thanks to the save and continue functionality.
Users may see a progress meter to see how close they are to finishing the survey.
Professional reports may be created from replies with just one click and can be downloaded as PDFs, shared through links, or embedded in websites (updated automatically with each contribution for embedded reports).
a comprehensive database of survey or questionnaire answers
enables you to contact participants through email alerts
makes use of a 256-bit SSL connection to secure your surveys.
Data gathering without interruption using offline questionnaires
3. SurveyKing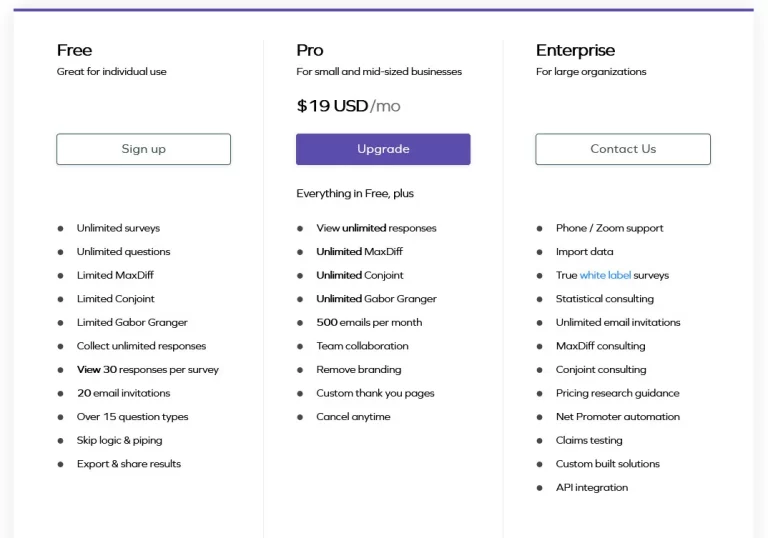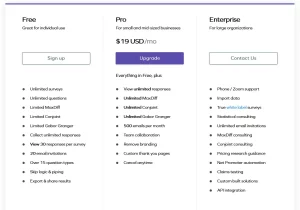 Next, let's examine SurveyKing. It is one of the greatest alternatives to SurveyMonkey because of its simplicity, special question kinds like MaxDiff, outstanding reporting tools, and ability to import questions from Word or Google Docs (even matrix questions).
Along with the above capabilities, SurveyKing also provides a drag-and-drop report builder and display logic (which enables you to ask follow-up questions on the same page).
Key characteristics of SurveyKing
You may quickly transmit data to Salesforce using customized scripts and the Salesforce API.
enables one-click sharing and editing of reports
Since SurveyKing offers a true white-label option K anonymity for completely anonymous surveys, you may use the domain of your business.
4. QuestionPro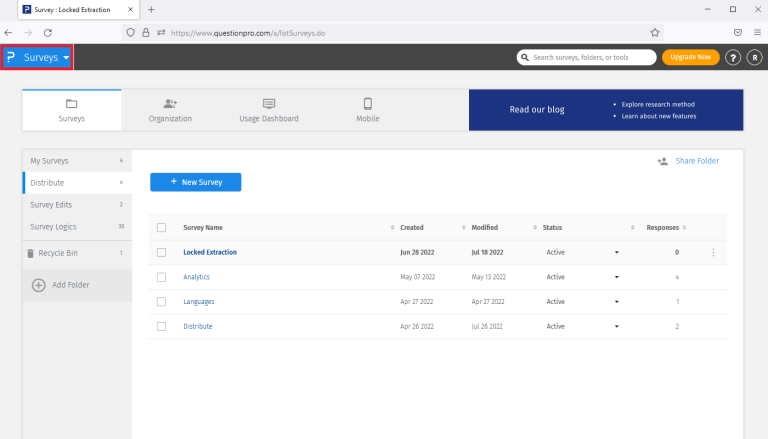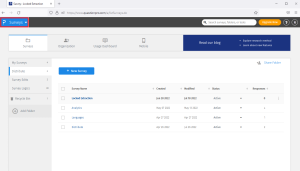 Introducing QuestionPro. It's yet another website that can meet all of your insight demands, comparable to SurveyMonkey. For simple to sophisticated research projects, customer satisfaction surveys, and staff engagement surveys, QuestionPro provides a range of alternatives.
Because QuestionPro supports different question kinds, allows for personalized branding when designing surveys, and supports conditional logic, it is one of the finest free alternatives to SurveyMonkey on our list. Below are a few more impressive qualities of this app.
important aspects of QuestionPro
having the ability to speak more than 100 different languages
The free plan allows for about 100 replies every survey.
You may share real-time dashboard reports.
More than 20 survey themes are available.
24 hour email support and raw data export
incorporating Google Sheets
a personalized thank-you page
5. LimeSurvey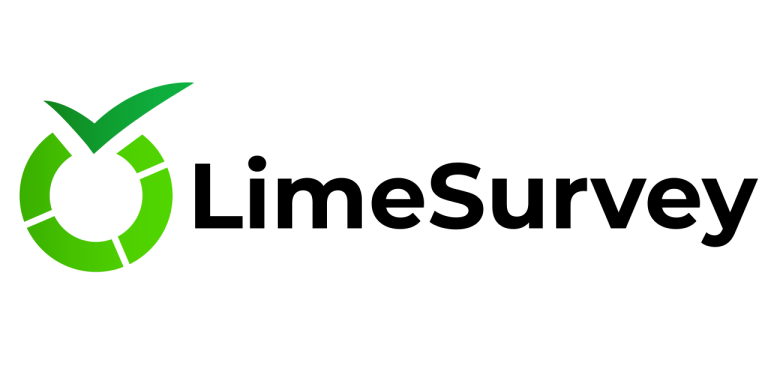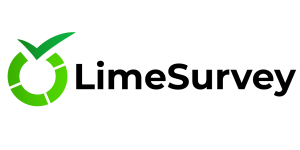 If you need a free alternative to SurveyMonkey, LimeSurvey may be the finest option. It is an efficient and user-friendly online survey tool featuring a WYSIWYG editor for speedy survey design, anonymous replies, support for almost 80 languages, skip logic, personalized reporting choices, and community assistance.
The following characteristics further support LimeSurvey's claim to be among the top free survey tools available that are comparable to SurveyMonkey.
important aspects of LimeSurvey
Both self-hosted and hosted versions are accessible
100 percent open source
CSV, Excel, Strata, R, Word, SPSS, and PDF data export
white label survey development with branded customization
targeted advertising using advanced URLs
To efficiently examine data, there are charts, graphs, bars, etc. available.
Support for rich media in polls
The Best Free SurveyMonkey Alternatives are summarized.
The most effective free alternatives to SurveyMonkey were highlighted in this post. When developing, completing, and evaluating survey findings, these applications provide companies and their target audiences with a better user experience.
Please leave a comment if you believe that we have missed any top SurveyMonkey alternatives or if you have any queries about this post.