When it comes to mobile gaming, racing is one genre that contains several outstanding games that provide an enjoyable experience. However, the sheer quantity of possibilities on the Play Store leaves customers perplexed as to which game is most suited to their needs. If you're undecided about which racing game to install, our list of the 10 best racing games for Android can come in helpful. The list contains both paid and free games with in-app purchases, ranging from resource-intensive titles with gorgeous visuals, a massive automobile collection, and tons of in-game content to lightweight titles that can operate on low-end smartphones as well. Furthermore, several of the racing games featured below involve testing your ride's might on water and rugged terrain in addition to on-road racing. So, without further ado, let's get to the list.
Best Android Racing Games in 2023
If you want to play games on your Android device, you should also read our articles on the best online multiplayer games, action games, football games, and RPG games. You will find amazing games there, and they will assist you in building a gaming library so that you always have at least one game to play. With that said, let's get started with our list.
1. Asphalt 9: Legends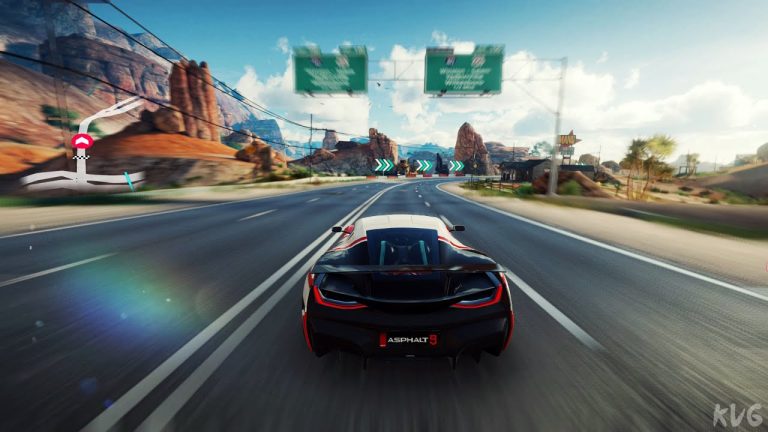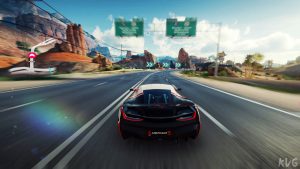 –
Asphalt 9: Legends is without a doubt one of the greatest mobile racing games available. Carrying on the tradition of the still-awesome Asphalt 8 Airborne was never going to be simple, but Asphalt 9: Legends does it more style, more content, more customisation possibilities, and more hypercars than ever before. The gameplay is fluid, the visuals are gorgeous thanks to the inclusion of more neon-colored nitro boost effects, and the whole experience is simply unrivaled.
But what's new in this case? To begin, there is a new control system called TouchDrive that depends on swipes to guide the car and significantly simplifies gameplay; however, you can easily return back to the classic tilt and tap-to-steer controls. Also, instead of slowing down and doing a drift to acquire a little of nitro juice, Asphalt 9: Legends will allow you to do so by simply performing a 360-degree turn during the cruise to earn the boost without losing speed.
Download Asphalt 9: Legends (Free, with in-app purchases)
2. Beach Buggy Blitz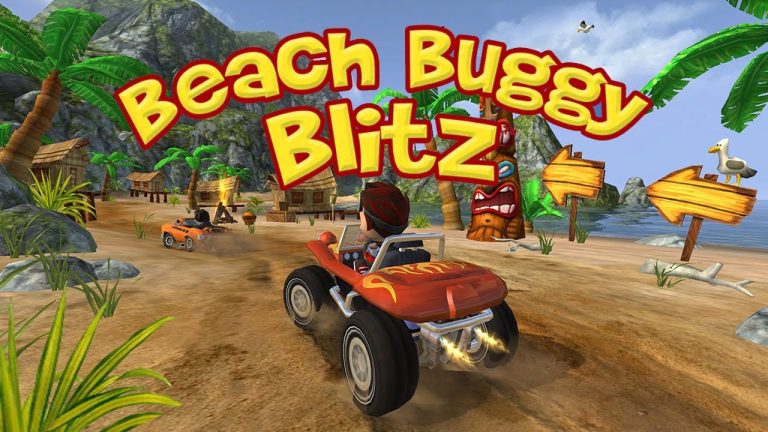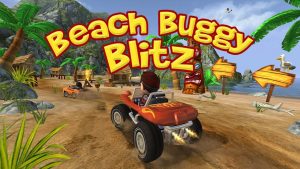 In this charming yet exhilarating beach racing game, customize your buggy and prepare to race against other players. Beach Buggy Blitz allows you to race on a gorgeous island with a spectacular perspective. The game features the most stunning and captivating graphics for a smartphone game, as well as true physics and realistic effects. The more races you complete, the more stuff you can unlock. Unlock new cars with incredible power-ups and use them against your opponents to get an advantage during races.
Enhance the overall performance of your buggies by painting them or upgrading certain elements. If you have a Quad-core device, the game will have even better visuals and stunning effects. If you have a Quad-core device, the game will have even better visuals and stunning effects.
Download Beach Buggy Blitz (Free, with in-app purchases)
3. Real Racing 3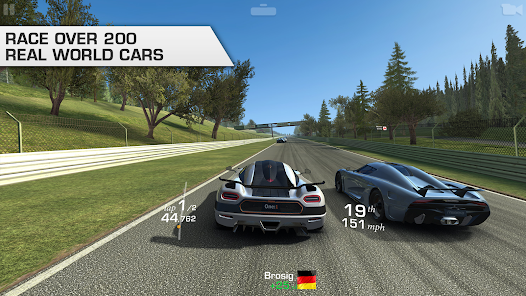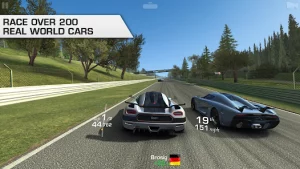 Prepare to experience the most realistic and accurate racing academy game on your Android smartphone. The game has won multiple accolades and is regarded as one of the best racing games for mobile devices. Real Racing 3 has a wide range of legally licensed automobiles and courses from across the world. The game features over 100 supercars from prominent brands such as Lamborghini, Mercedes, Ferrari, Porsche, and others.
The best part of the game is that it allows you to compete in multiplayer races with your pals, with up to 8 people competing in hot races throughout stunning racing circuits all over the world. You may even play against pals on other platforms, since Real Racing 3 supports cross-platform multiplayer gameplay, making it an excellent multiplayer racing game for smartphones. This game will take up an additional 1.5 GB of storage space on your Android smartphone.
Download Real Racing 3 (Free, with in-app purchases)
4. Need for Speed: No Limits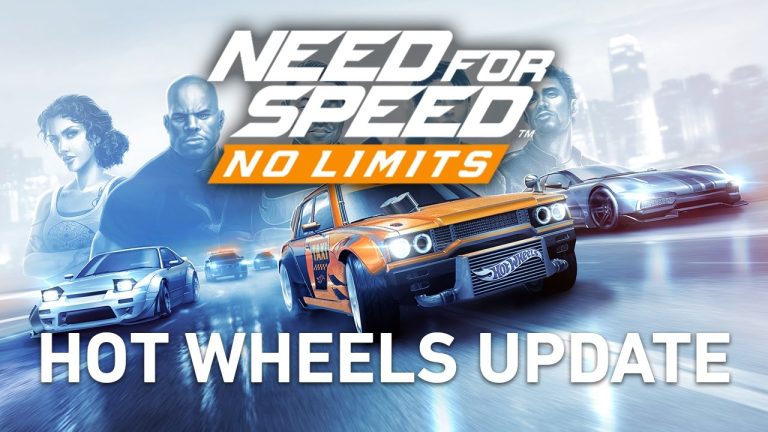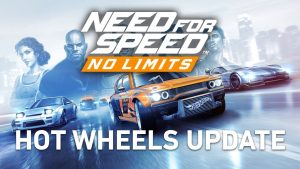 Need for Speed No Limits is a mobile game that was only published for mobile platforms such as Android and iOS. The game has realistic and visually appealing visuals, as well as the most thrilling and adrenaline-pumping action. This game allows you to completely personalize your automobile by modifying every single component.
There are several combinations that may be made using various sections of the automobile. Collect exotic automobiles and personalize your vehicle to stand out and feel unique. Race through many tracks at various times of day, in broad daylight or at night; the main aim, however, is to become the street champion in automobile racing. To function well, Need for Speed No Limits requires a Quad-core smartphone.
Download Need for Speed: No Limits (Free, with in-app purchases)
5. Riptide GP: Renegade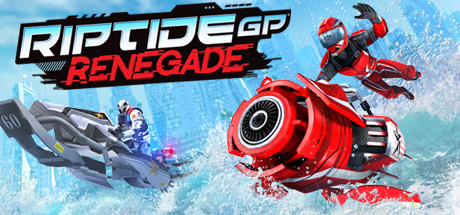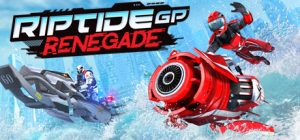 Riptide GP: Renegade brings the race to water circuits and vastly improves on the well-received Riptide GP2. The newest Riptide game improves on the fluid controls (tilt and tap-to-steer) and introduces a new storyline that swings from the competitive racing arena to the subterranean racing circuit, introducing new circuits, hydro jets, and more personalization possibilities. Additions such as police chases make the career mode even more exciting because, after all, you're playing as an outcast attempting to establish his history in the illicit hydro jet racing circuit.
There is a competitive 4-player split-screen option in which you can test your abilities against friends on the same device utilizing gamepad controllers, in addition to the traditional 8-player online multiplayer mode. You may even compete against the ghosts of your in-game buddies to break records. The aggressively designed hydro jets, death-defying stunts, and fresh course designs in Riptide GP: Renegade give it a distinct personality and make it one of the most entertaining mobile racing games available.
Download Riptide GP: Renegade ($2.99, with in-app purchases)
6. Jet Car Stunts 2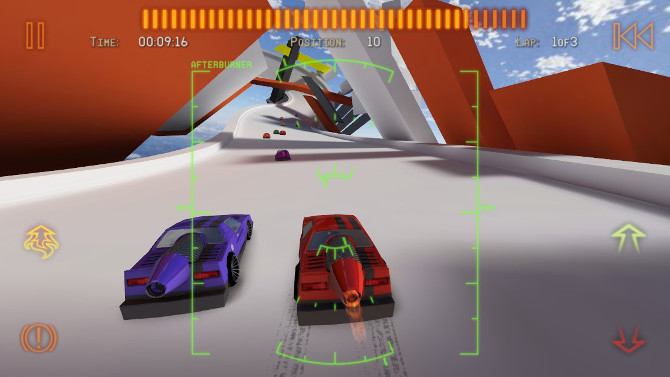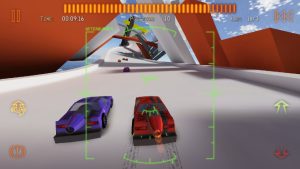 Jet Car feats 2 is all about flying feats, but they aren't your average elevated track antics. Instead, you have a rocket attached to your vehicle that allows you to fly and land on physics-defying aerial rails that are bent at various angles and slopes, making safe landing a difficult endeavor. However, being a difficult game is not the only entertaining aspect. Jet Car Stunts 2's tilt steering controls are among the best I've ever encountered in a mobile game, making it a pleasurable experience to play.
But the game is more than simply difficult tracks, amazing stunts, and buttery flawless controls. There are four game modes to pick from (platforming, time trial, freestyle, and racing), 120 distinct levels, and seven different types of automobiles, each with its unique advantage and skills. There's also the ability to make your own track and share it with your pals. In my view, the freestyle mode is the finest in the game since it allows you to perform feats and aerial maneuvers that are difficult to find in other games.
Download Jet Car Stunts 2 (Free, with in-app purchases) 
7. CSR Racing 2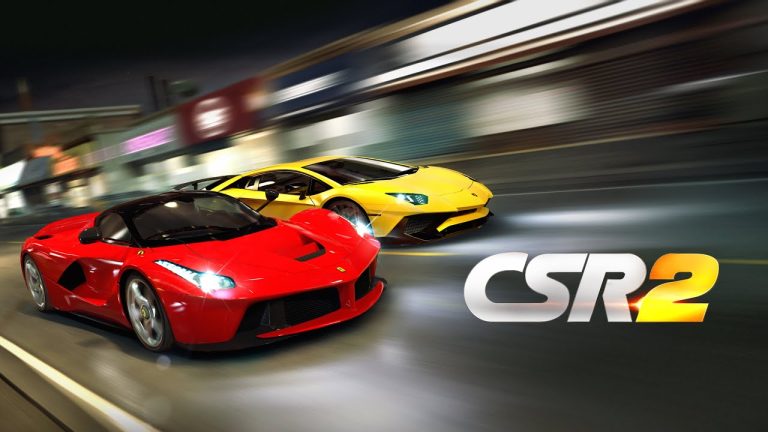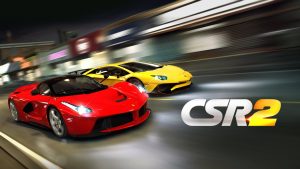 If doing airborne tricks and stunts isn't your thing, CSR Racing 2 is the racing game for you. The drag racing game is ideal for people who want to race in a way that is more technical than merely auto-accelerate, boost, and steering. CSR Racing 2's graphics are spectacular, the gear-shift mechanics is smooth, and the many customization choices will show you how to build a gas-guzzling monster that will leave opponents in the dust.
CSR Racing 2 has all the bells and whistles of a good racing game, including multiple modes driven by a story about dominating the drag racing circuit, online multiplayer challenges, and a collection of over 200 cars from Bugatti, Lamborghini, and Koenigsegg, among others. As fantastic as the real-time street racing game is, you'll definitely like the story-driven 'crew mode,' which sets you against gangsta racers and includes some entertaining verbal exchanges that add to the sense of accomplishment once you overtake them and show them who's the true boss.
Download CSR Racing 2 (Free with in-app purchases)
8. Asphalt Xtreme: Rally Racing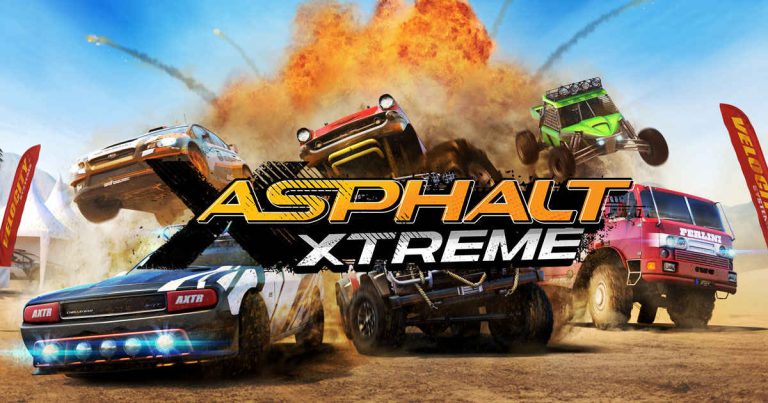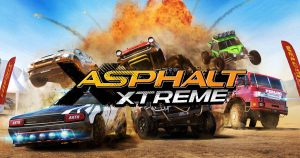 There aren't many rally racing games out there, but what Asphalt Xtreme provides is simply the greatest and more than you could wish for. Visually appealing? Check. Check. Smooth steering. Tracks with a lot of obstacles? Check. Is it complete chaos? Check. The game takes the rally racing concept to its logical conclusion. The greatest thing is that if you've already played an Asphalt series game, you'll feel right at home with the controls and raw gaming experience in Asphalt Xtreme: Rally Racing.
What I liked best about Asphalt Xtreme is that it isn't just a rally game on the surface. One look at the car and course designs, as well as the upgrades, is more than enough to demonstrate the amount of labor and attention to detail that went into creating the game a real rally racing title, and the results speak for themselves. A compelling career mode, multi-player mode, time-limited events, and daily assignments will provide you with plenty opportunity to flex your rally racing skills and purchase some dirt track monsters.
Download Asphalt Extreme: Rally Racing (Free, with in-app purchases)
9. Horizon Chase – World Tour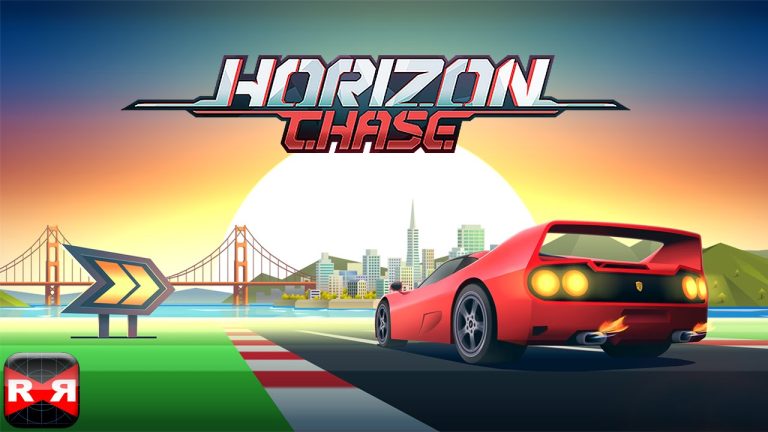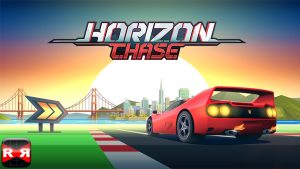 Horizon Chase- World Tour stands out in a sea of mobile games that try to imitate the chart-toppers in some manner. How so? Horizon Chase's general gaming experience is quite similar to what you'd get on an old PC or a Nintendo system. With a file size of only 34 MB, the game will not consume much of your smartphone's internal storage and will operate smoothly on even the most basic Android device. However, there are several aspects of Horizon Chase that will genuinely wow you.
To begin, there are a total of eight distinct control modes, including support for a gamepad controller. The retro-style, blocky graphic components with solid colors really look fine, and I prefer them over games with choppy visuals that attempt to emulate realistic features. There's no fancy drifting going on here, but driving around tight curves is as easy as it gets. There includes a full-fledged career mode as well as several extra levels, in addition to a vast variety of automobiles with the same classic looks. If you want to experience a racing game with a unique twist, I definitely suggest Horizon Chase.
Download Horizon Chase-World Tour (Free, with in-app purchases)
10. Gear. Club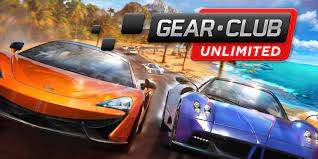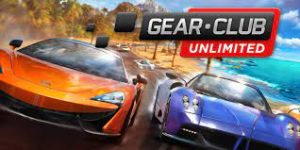 Need for Speed: No Limits and Asphalt 9: Legends not working for you? Here comes another hefty hitter. Gear. Club is one of the most graphically appealing racing games available. One such example is that you can plainly see the shadows of the surrounding objects and the shift in ambient lighting reflecting on the car's sleek body. Another factor that works in Gear's advantage. Club is the super-fluidic control technology that allows you to maneuver the automobile in a silky smooth manner with no frame drop or stutter.
There are lots of hypercars and a plethora of races, events, and championships to demonstrate your racing prowess, and the customization possibilities are wide enough to keep you coming back for more. Gear. Club has all of the qualities that make it a strong challenger for the title of greatest Android racing game, but its size (2.50 GB) and resource-intensive nature imply that running it on a low-end Android smartphone will be disastrous. However, if you have a capable smartphone, Gear. Club will give you with an excellent experience.
Download Gear. Club (Free, with in-app purchases)