Phone
Top 11 Best Golf Handicap Apps for Android and iOS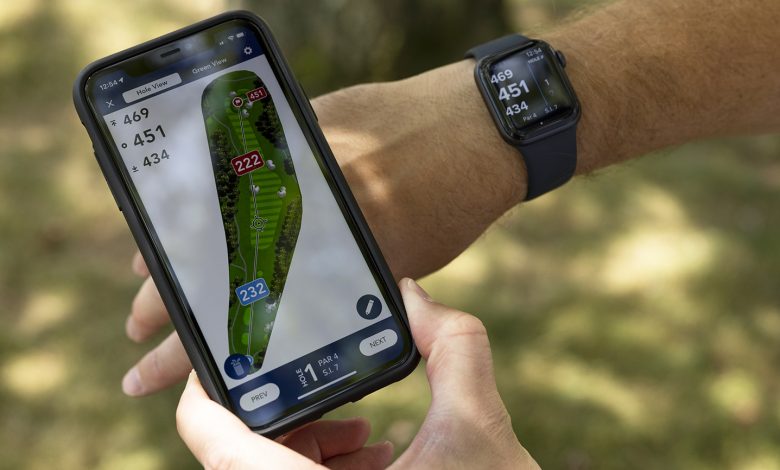 Golf handicap assesses an amateur golfer's potential based on their previous round scores. Calculating your golf handicap can be difficult, so you may want to download the best golf handicap apps to help you.
When it comes to golf handicap applications for iOS and Android, you have several alternatives. They all have distinct characteristics, so you may pick one that suits your needs. Find your favorite app below, whether you require a GPS tracker or merely want a handicap calculator.
Best Golf Handicap Apps for iOS and Android
Golf handicap calculation has never been easier owing to handy programs designed specifically for amateur players. The applications listed below might help you determine your golf handicap and improve your golf experience.
1. GHIN Mobile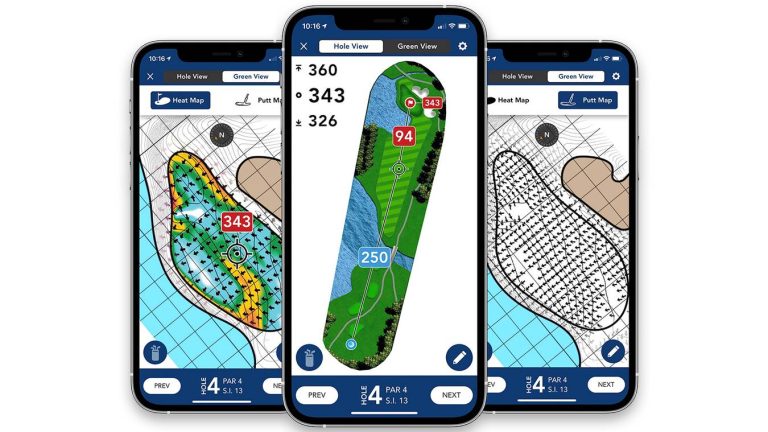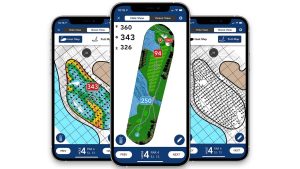 The United States Golf Association (USGA) provides a service known as the GHIN, which contains extensive golf handicap information. GHIN Mobile is the official mobile app for managing your game, providing simpler access and a more personalized mobile experience.
This app is intended for golfers who belong to a club that uses GHIN services. It has a variety of useful features, like a score history and a golfer lookup. Score posting is also accessible for recording your overall and hole-by-hole scores.
GHIN Mobile also has a stat tracking function that includes driving accuracy, greens in regulation, and putt count. The handicap calculator, of course, is the big star you're searching for. GHIN Mobile makes calculating your golf handicap simple.
2. Diablo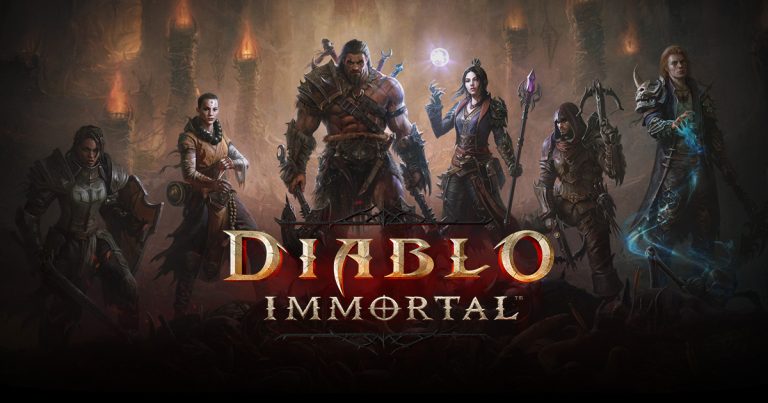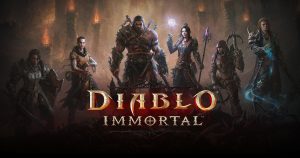 Diablo is a famous handicap tracker that can assist you in establishing a handicap index. This free tool comes in useful for posting your scores, ratings, and reviews, as well as tracking pals, thanks to complete Facebook connection. You may even recruit new members from your contact list.
Diablo allows you to accomplish a plethora of things. In addition to sharing your results on social media, you may acquire a Handicap Index by publishing 5 scores. You may also join USGA-licensed golf clubs and examine your score history.
Diablo is also a wonderful tool for finding local golf courses owing to its GPS feature. You may pick from 18,000 golf courses in its database to acquire detailed information about golf courses.
The best aspect is that your scores are recorded on their website, eliminating the need for a handicap card. Even if you misplace or forget your handicap card at home, you can still access Diablo and view your handicap scores on your smartphone.
3. TheGrint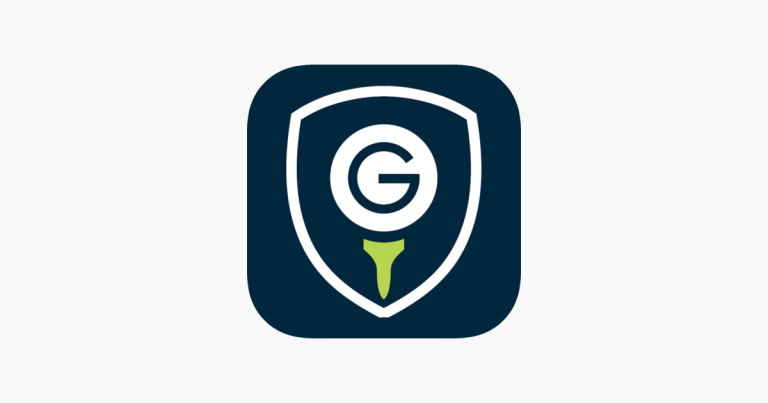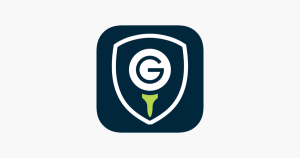 TheGrint is a one-of-a-kind golf software for every golfer. This equipment is USGA approved and packed with capabilities ranging from a GPS rangefinder to golf metrics. If you're seeking for an app that can serve as a virtual caddy, TheGrint is the app for you.
When you join, you will have access to a large golfing community. You may monitor your golf mates' scores and stats with live scoring tournaments, post outstanding golf photos, and boast about your game after you connect with them. It has everything you need to improve your golf experience.
What's amazing about this software is that it simplifies point computation, and your score card is now saved on your phone. This program has you covered whether you want to get a legitimate handicap index or assess your game.
4. mScorecard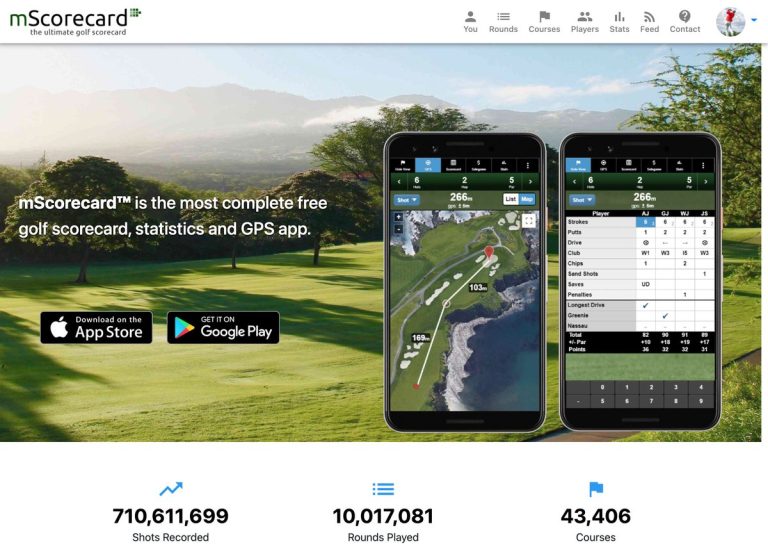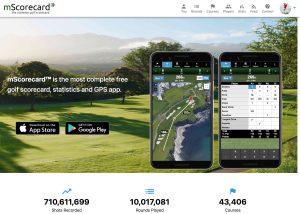 mScorecard is an all-in-one golf handicap calculator software with a plethora of features to enhance your golf experience. It allows you to track scores, greens in regulation, and up-and-downs for up to five players. Entering information for scores and shots takes only seconds.
This program can automatically compute and track your golf handicap depending on the rounds you've played. Furthermore, it supports a variety of handicap schemes used in different nations.
In addition to score monitoring and handicap computation, mScorecard saves the whole game history on your phone. There are also sophisticated round statistics, an infinite number of courses, participants, and game rounds. Simply save them to the server for easy access from any device.
This useful software utilizes your phone's GPS to calculate your distance to golf courses. It also lets you to play well-known side games like as Skins, Stableford, Eagles, Birdies, and others. If you're pleased with your score, tell your friends.
5. SwingU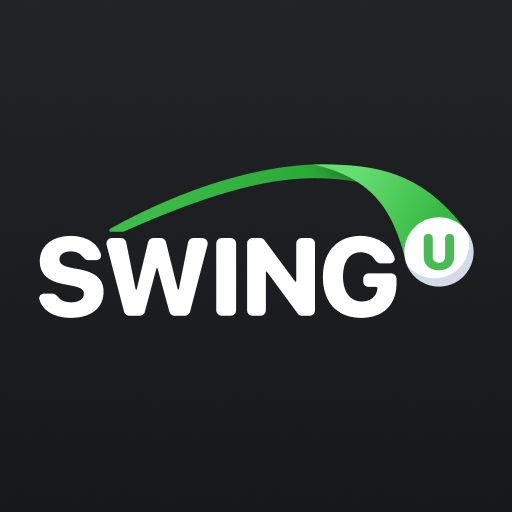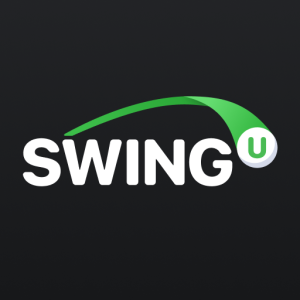 SwingU is a terrific GPS rangefinder and scoring software for golfers of all skill levels that is trusted by millions. This software is designed with your delight in mind, boasting exceptional accuracy and battery efficiency.
Once downloaded, you may use the GPS rangefinder on most golf courses around the world. It also has a digital scorecard that keeps track of your score and putts. It's nice to know that you'll earn a free handicap after posting scores for three rounds.
Are you a newcomer to golf? Then you may take use of the app's daily golf coaching advice. Get regular golf advice from great instructors and improve your game.
SwingU is amazing since it is dependable and simple to use. The creator is continually improving new features, giving you a fully functioning tool to accompany your games.
6. Simple Handicap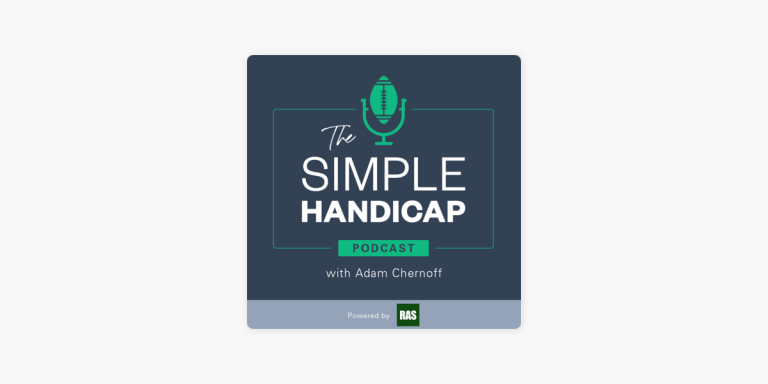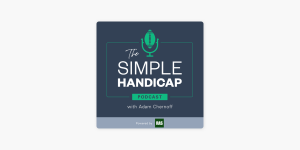 Do you want the finest golf handicap applications that have a basic design and a user-friendly interface? Then Simple Handicap is your go-to smartphone app.
This program makes use of the World Handicap System to compute your golf handicap quickly and easily. It is precisely created for amateur golfers who need to independently study and record their handicap index.
Simple Handicap is absolutely free to download and use. Simply input your preferred course, 18-hole score, and round. The software will compute your golf handicap for you instantly.
7. Golf Handicap Calculator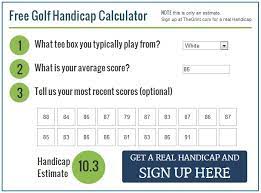 This is one of the most complete golf apps for determining your handicap. Millions of golf enthusiasts have relied on this smartphone app's enhanced highlights to calculate their handicap. Despite the fact that it is neither licensed nor sanctioned by the USGA, it might be a solid bet.
The Golf Handicap Calculator calculates your handicap using updated guidelines. It accepts 9-hole score combinations and offers thousands of courses. Not to add that you may manually enter the rating and slope for each course.
Handicap calculation has never been easier. You may use this tool to calculate your handicap for a certain course as well as your maximum stroke. It also allows you to keep all of your handicaps throughout time. It's just getting better now that you can share your handicaps with your buddies.
Furthermore, the Golf Handicap Calculator enables you to communicate with pals. You can keep track of their handicaps and scores and get push notifications when they submit new ones.
8. MOGC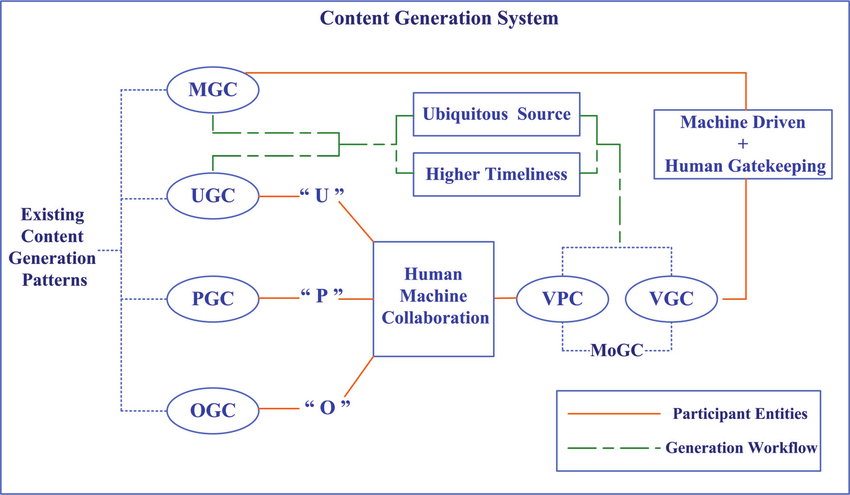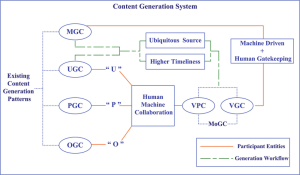 MOGC is a simple yet effective tool that will enhance your golf experience. It includes everything you need to keep track of your golf handicap at most courses around the world, submit unlimited scorecards, and monitor your golf handicap improvement.
It is not just a handicap calculator, but it is also a capable score tracker. The software allows you to track your scorecard from any golf course and also includes side games and penalties. And if you want to keep track of your finest achievements, this app has you covered.
Another element seen in MOGC is golf statistics. You may use this feature to view progress charts, par 3 to par 5 statistics, round statistics, and even weather information.
How about getting in touch with old friends? MOGC includes a built-in sharing tool that allows you to share scorecards and statistics as well as view your friends' handicap. Create rivalry with friends and keep an eye on the live leaderboard as you play to make your game more difficult.
9. Golf Handicap Group & League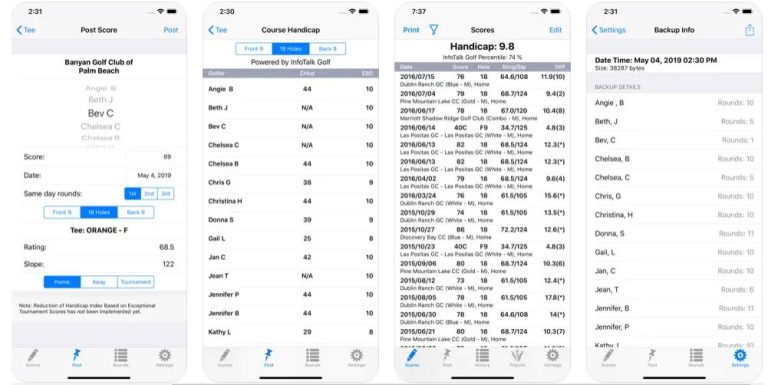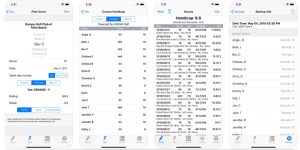 This top free golf handicap software is intended to assist you in managing handicaps for a golf group. The program is not meant for individual golfers, but it may be a valuable tool for league managers. It guarantees that your organization is USGA compliant by supporting updated handicap regulations.
This platform, created by the same developer as the Golf Handicap Calculator software, allows you to manage the golf handicaps of an infinite number of golfers. It also assists you in calculating golf handicaps that are compliant with the new regulations. It also supports hundreds of courses, each with its own rating and slope.
This handicap group app saves all of your handicaps throughout time. Because the data is kept on your phone, you may access it at any time and from any location. To avoid data loss, you may also backup and restore the scores.
Designed with a simple and appealing layout, utilizing this software will not be difficult. Furthermore, the tools are simple to use and perform well for a free program.
10. Handicap Tracker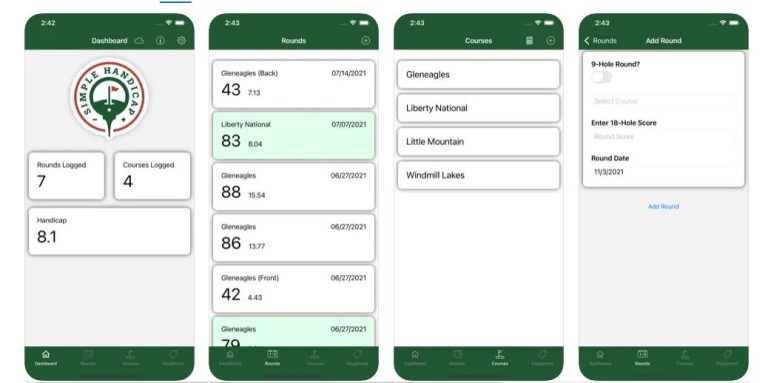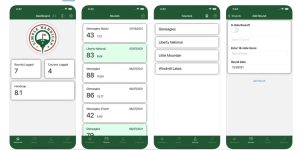 Next on the list is Handicap Tracker, which allows you to easily track and compute your golf handicap. This is a basic software with a minimalist design to create a better user experience. Try out this app on your iPhone to improve your game.
Handicap Tracker can help you with a variety of tasks. The biggest attraction is the handicap calculator, which allows you to simply calculate your golf handicap using the USGA WHS method. It is compatible with the majority of golf courses globally, allowing you to push your limits and enhance your talents.
Furthermore, Handicap Tracker is designed to make your tracking task easier. This program records your progress over time and saves data such as course name, date, rating, slope, score, and difference on your phone. Launch the app and display the information whenever you need it.
Handicap Tracker is a free app for the iPhone. Although it is not linked with the USGA, it allows you to estimate your golf handicap for personal use.
11. MyScoreCard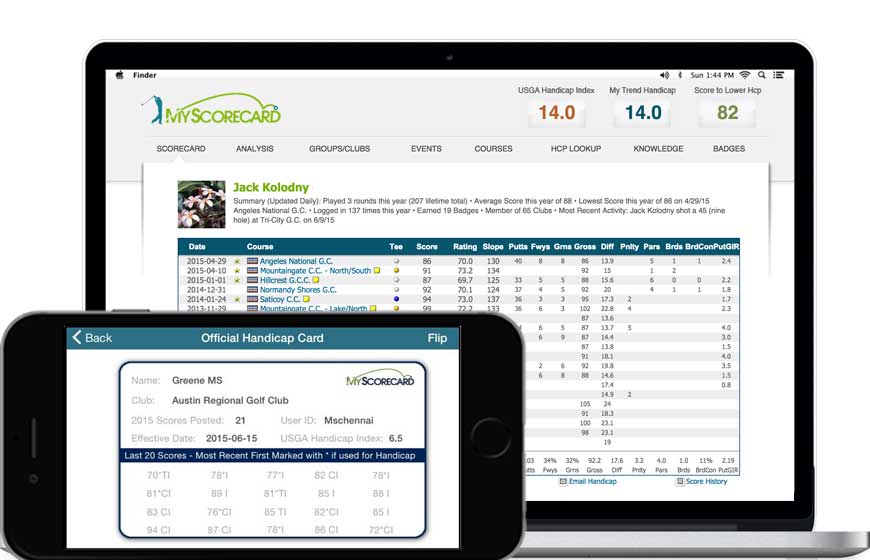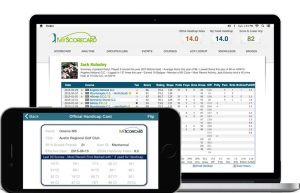 MyScoreCard is a fantastic program for keeping track of your golf handicap and scores online. Everything you need to track your game is included, from USGA-compliant handicap indexes to a performance report.
You're going to enjoy everything MyScoreCard has to offer. It keeps track of your overall score, hole by hole, and stroke by stroke. It also displays your golf handicap and the target score for the forthcoming round. This helpful application also allows you to track over 40 professional stats.
Enter your hole-by-hole score, and MyScoreCard will generate your numbers automatically. This app is useful for keeping track of your buddies at the club. Compare their most recent achievements and scores to yours.
MyScoreCard also includes a round history, a course database with thousands of courses, and fast access to your account. The best part is that this golf software is completely free to download.