Phone
Top 12 Best Emoji Apps For Android in 2023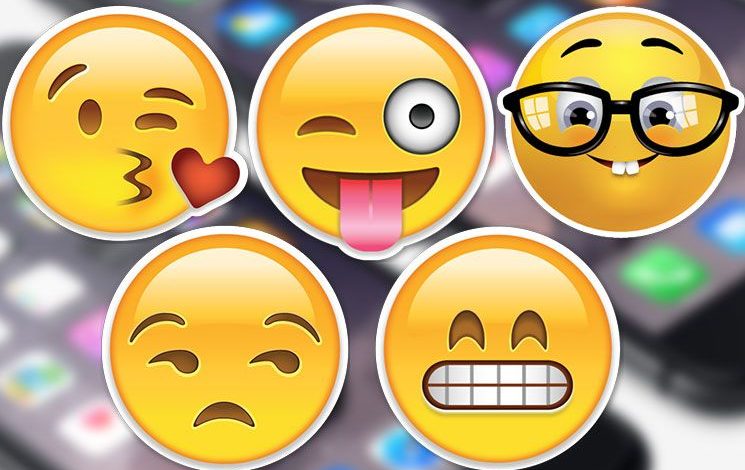 Texting was once considered a time-consuming job. Texting is now enjoyable, thanks to the thousands of various emoticons and stickers accessible on messaging applications. Emoji is a new method to communicate with others.
However, not every app supports emojis, so having an emoji-supporting keyboard app is always preferable. On the Google Play Store, we can discover hundreds of different emoji apps for Android. However, not all of them are effective.
List of the Best Android Emoji Apps
We'll go over the top emoji applications for Android in detail below. These applications allow you to communicate with friends and family via social networking sites like as Twitter, Instagram, and Facebook. So, let's get started.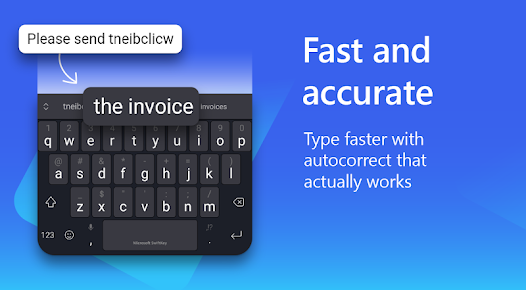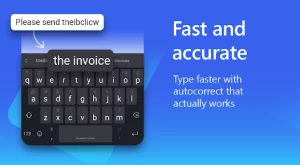 SwiftKey Keyboard is the finest software for enjoying emojis on your Android phone. It is an Android keyboard software that includes a large number of emojis.
Users may utilize emojis on practically any platform, including social networking sites, thanks to the app. Flow-typing, spell recommendations, dictionary word suggestions, and other sophisticated capabilities are included in the app.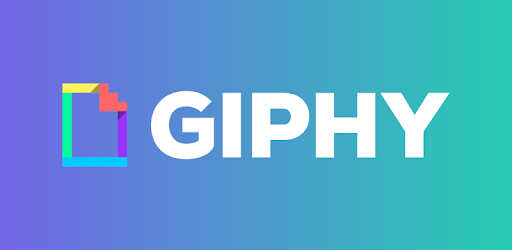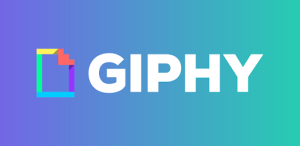 GIPHY, which is accessible for Android and iOS devices, is well-known for its GIFs, stickers, and emojis. Users may also utilize GIFs, Stickers, and Emojis on numerous social networking networks using the program.
Furthermore, if you don't like any of the emojis on the app, you will be able to make your own. The program works with practically every prominent network, including Facebook, Instagram, and WhatsApp.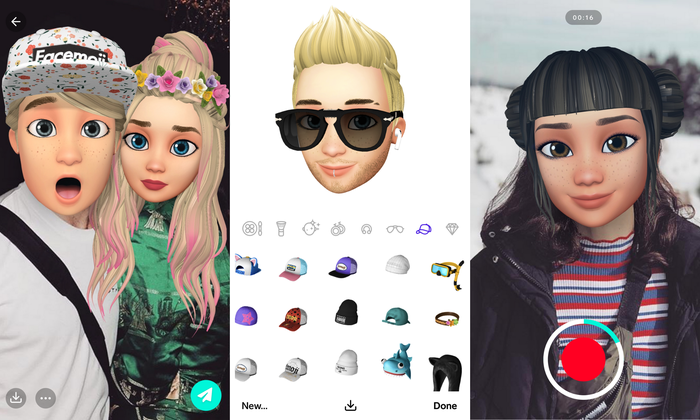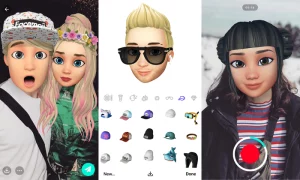 Facemoji Emoji Keyboard may be the ideal choice if you're looking for a free and completely customizable keyboard software for your Android device.
What do you think? Facemoji Emoji Keyboard has over 3600 emojis, attractive stickers, emoticons, GIFs, fonts, and more features. You may use these items when talking on your preferred app.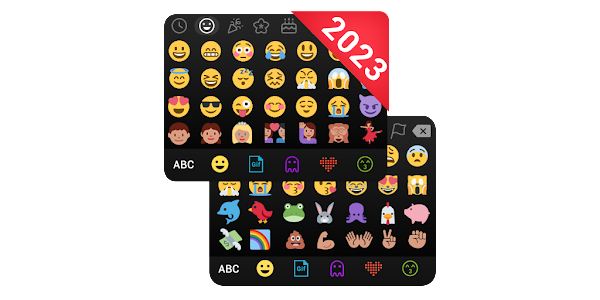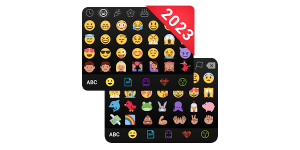 Despite its lack of popularity, Emoji Keyboard remains one of the capable Android keyboard applications available today. The keyboard app provides access to hundreds of emojis for personal usage.
Emoji Keyboard is important since it allows you to utilize emojis in popular instant messaging applications such as WhatsApp, Viber, and Snapchat.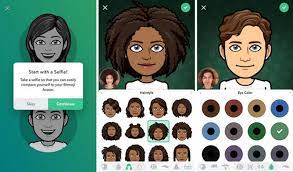 Bitmoji is yet another intriguing software that is accessible for both Android and iOS users. Users may use the software to design their own customised and one-of-a-kind emojis.
Not only that, but the program allows users to utilize the emojis in various messaging platforms such as Facebook, Twitter, Instagram, Snapchat, and others. Overall, Bitmoji is one of the greatest Android emoji applications available.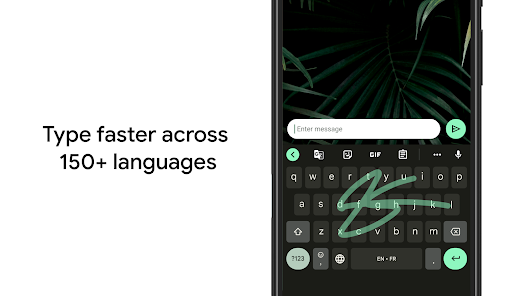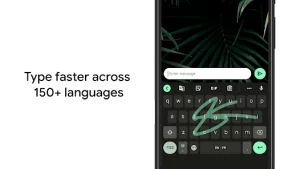 Google Gboard is a keyboard software for Android that supports emojis and is available on the Google Play Store. The program is noted for its simple UI and consistently provides a better keyboard typing experience.
The software also has a function called Emoji Predictions, which proposes relevant emojis as you begin typing and instantly suggests the perfect emoji. Gboard also supports Gestures and has some interesting themes.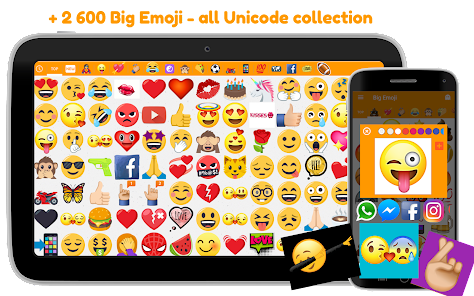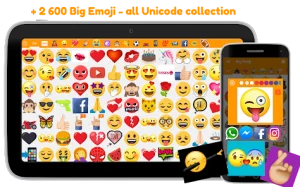 Big Emoji is just another of the top Android applications available today. The amazing part about Big Emoji is that it provides users with over 5000+ fantastic Unicode emojis.
What's more, Big Emoji is compatible with practically every major instant messaging software, including WhatsApp, Messenger, and others.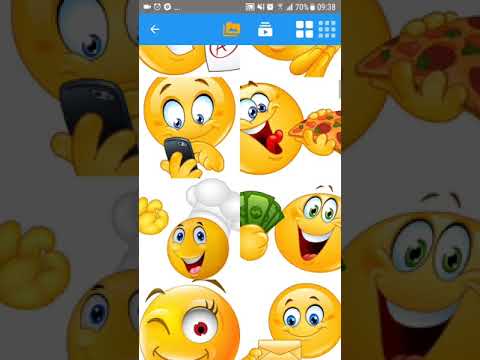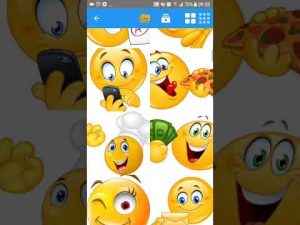 Elite Emoji differs somewhat from the others given in the article. It's a full-featured Android emoji app with over 2000 high-definition emojis and stickers.
The program allows you to send high-definition emoticons in WhatsApp, Messenger, Instagram, and other instant messaging applications with a single tap.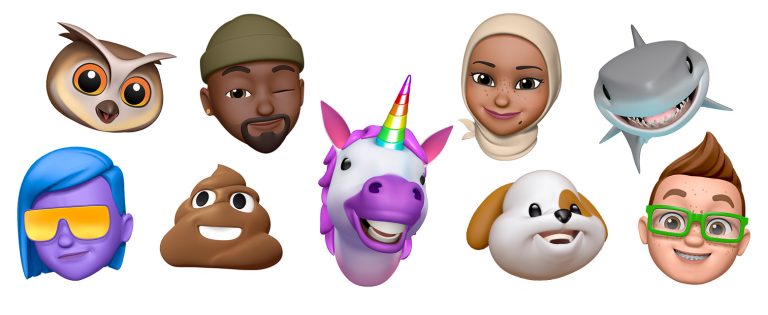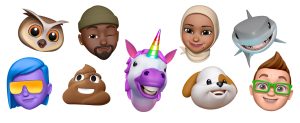 Memoji is extremely similar to the Bitmoji software that we mentioned earlier. However, unlike Bitmoji, which allows for individual customisation, it only has a limited selection of emojis. You must select the one who most closely resembles you.
This software allows you to add 3D Memoji sticker packs to your WhatsApp. The software, which is rather simple to use, allows you to select from over 500 stickers.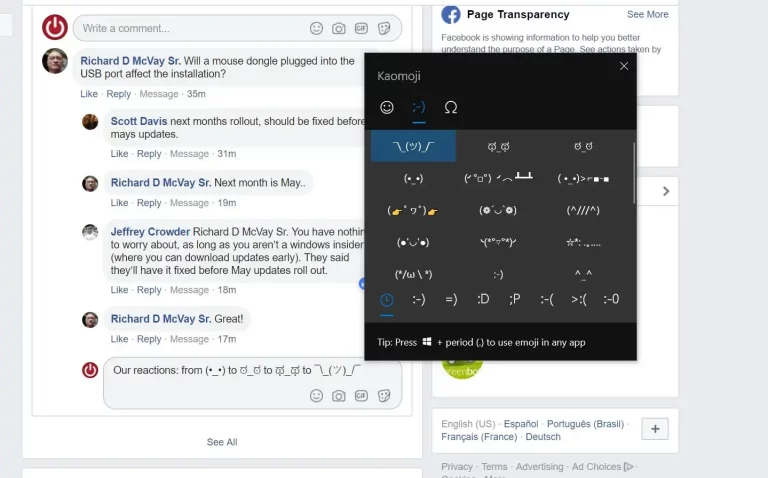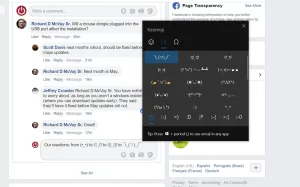 Kaomoji is a Japanese-style emoticon that represents facial expressions with Japanese characters, Latin letters, and punctuation marks. This is not an emoji app; rather, it adds Japanese emoticons to your smartphone.
The software is equally simple to use; simply choose the Kaomoji you wish to use, tap on it to copy it to your clipboard, and then paste it into applications or websites. Overall, Kaomoji is another excellent emoji software to consider.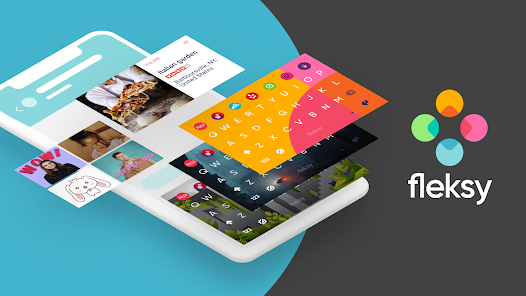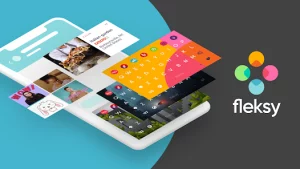 Fleksy is a popular emoji keyboard software for Android that you can get for free from the Google Play Store. The Android keyboard software includes millions of free themes, GIFs, stickers, and other items.
The program has everything you may possible need to meet all of your keyboard requirements. Other software features include swipe-to-type glide typing, auto-correction, and so on.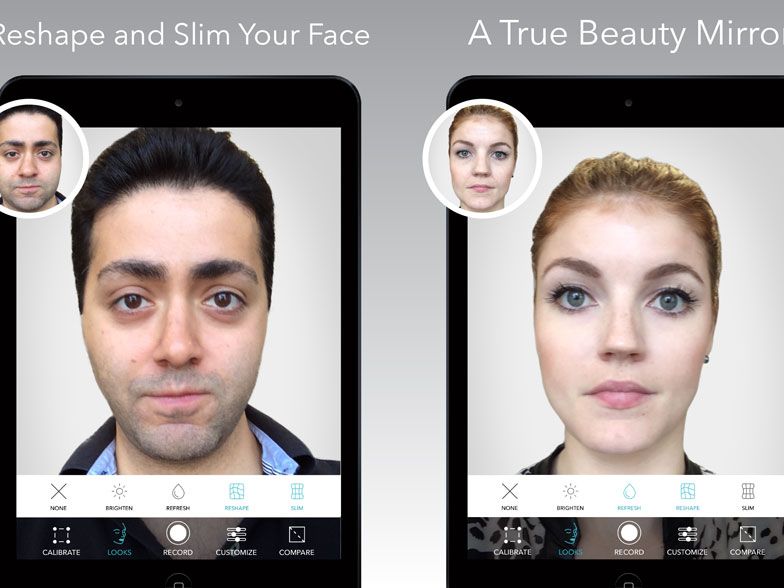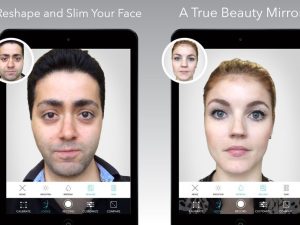 Mirror is an Android app for creating 3D avatars. You may use this program to make your own characters, memes, and 3D emojis.
The software has a face emoji function, which allows you to make emoticons from your image. After you've created your facememoji, you can turn it into a sticker and use it in a variety of apps.