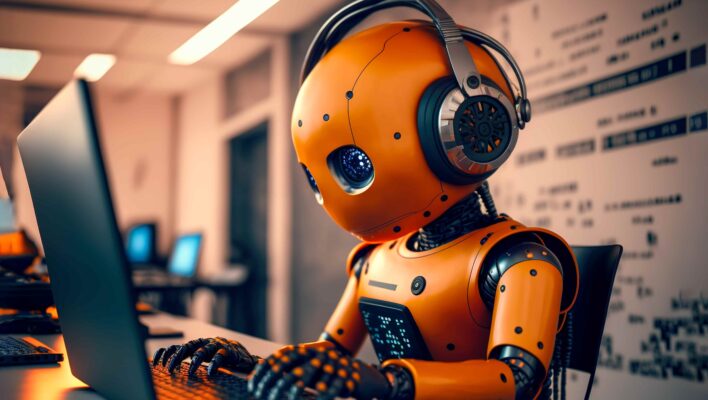 Character AI is a terrific tool for chatting with any character, but many people are seeking character AI alternatives for a variety of reasons. Some individuals find it bothersome as it blocks unsuitable content such as nudity, violence, and so on, while others find it dull after using all of the platform's characters and want to try something new.
This post will assist you in locating the best tool if you want a chatbot that is extremely open and customizable. It'll be like playing with Character AI! If you've become tired of Character AI or have other reasons to try a new tool like it, you've come to the right spot because I'm about to show you some amazing alternatives you can start using right now. Let's get this party started.
Why Is a Character AI Alternative Required?
The character AI generator is struggling to keep up with all of the individuals that want to utilize it. Its servers are becoming extremely busy, and they are occasionally unable to handle all of the requests. You might get booted out at any time while chatting with someone, so you may have to wait.
People are also complaining about Character AI's Chat errors and how it handles specific sorts of material. Some people believe that the guidelines for screening out improper or mature content are ineffective. However, as Character AI improves, the corporation has been warned to limit what individuals may discuss on the platform. As a result, many people, including ourselves, are seeking a Character AI replacement.
Best Character AI Alternatives To Try in 2023
With and without NSFW filtering, this list includes alternatives to Character AI. Choose the one that best fits your needs. Take a look please: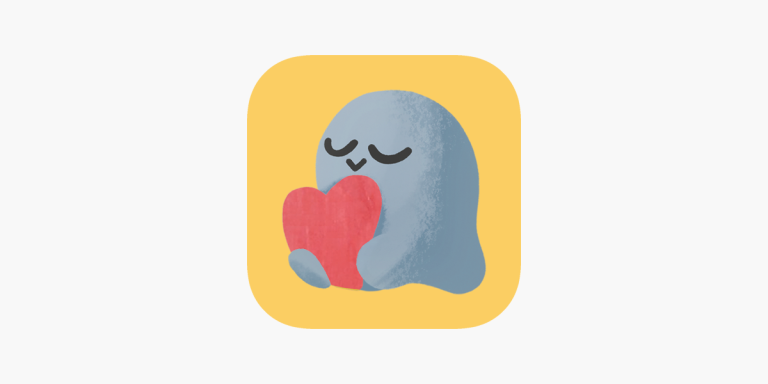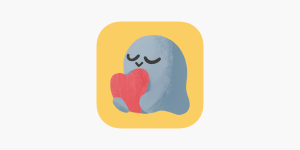 Kajiwoto, an outstanding service giving comparable features such as talking with a unique personality, is the first alternative I have for you for Character AI. There is no restriction to how long you may communicate with a bot; however, there is a limit of 200 characters per message. Kajiwoto has both free and premium options. If you enjoy chatting with an AI bot to produce ideas for your business and accomplish other things, the paid plan could be for you. Both plans have several features in common, such as the ability to select AI models, the Kajiwoto engine, the Babbage GPT3 Model, an unlimited AI voice use limit, and more. Overall, Kajiwoto is a viable solution if you intend to abandon Character AI in the near future.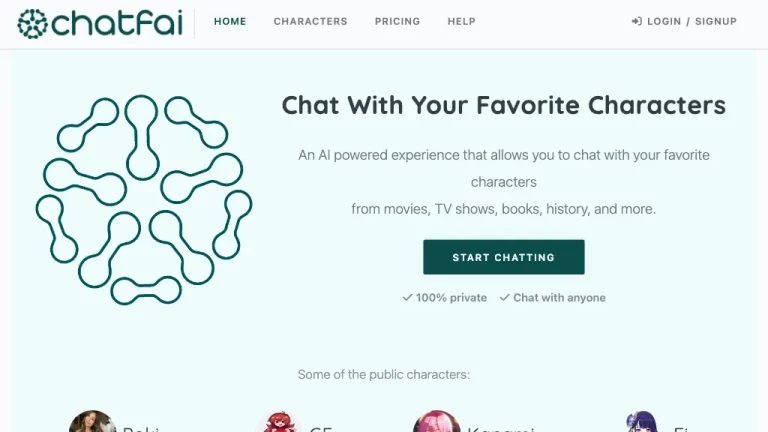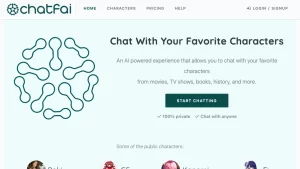 ChatFAI, like Character AI, is another chatbot that allows you to converse with your favorite characters. ChatFAI may be the best alternative for you if you're seeking NSFW characters in a chatbot. There were many NSFW characters to keep you entertained, but you must be 18 or older to view such characters. Poki, Astolfo, Vanessa, and Monster are some of the public characters on ChatFAI. It, like Kajiwoto, provides both free and paid programs; however, the free plan is limited. For example, the free version allows you to send only 100 messages each month, but the subscription version allows you to send 1500 messages per month. Don't worry; the premium plan only costs $9 per month.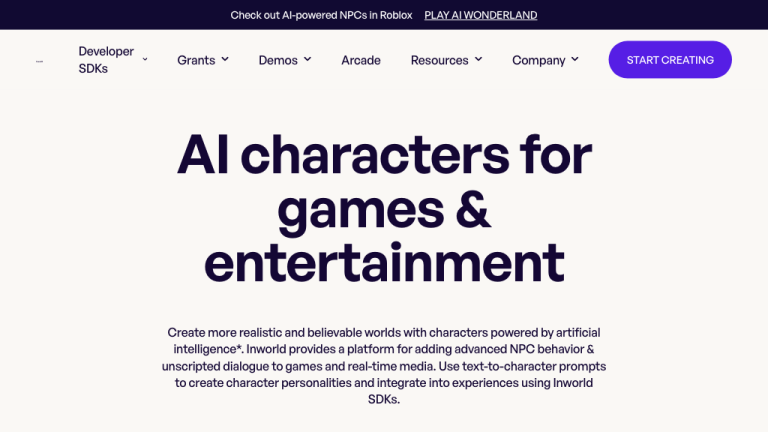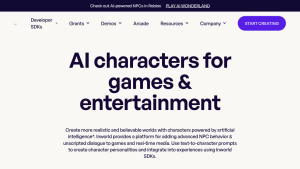 Inworld AI, like Character AI, is an area where you can chat with an AI character and create your own. Speaking with characters on Inworld AI is completely free! However, if you want some extra fantastic features like APIs and Integrations, as well as the ability to create an endless number of characters, you must purchase their premium edition. It begins at $20 per month. It operates using OpenAI models. What's surprising about it is that you can ask it questions, and it'll answer them rather accurately. But here's the thing: for the time being, you can only utilize Inworld AI on the internet via a website, not through any applications.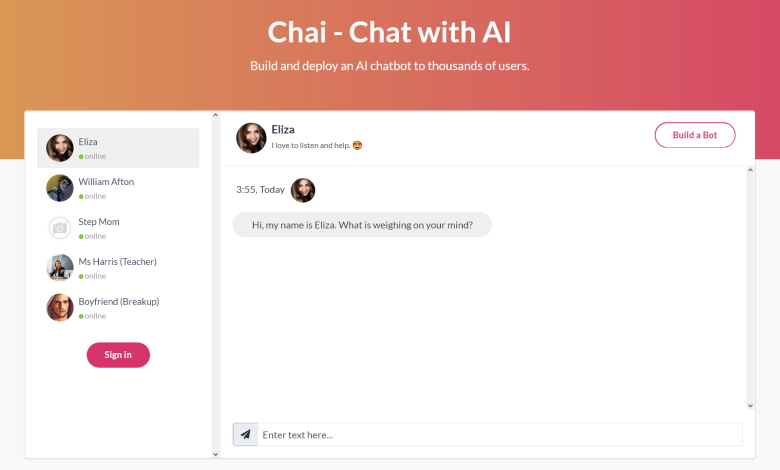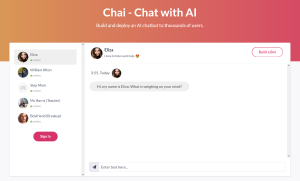 Chai AI is similar to Character AI in that you may interact with and converse with a fictitious character. Unfortunately, there is no web version of Chai AI, and you can only communicate through the Android or iOS apps. Chai AI provides a variety of characters to pick from without any NSFW filtering. If you want a character AI with no limits, you may use Chai AI as an alternative. Get the Chai app for Android and iOS.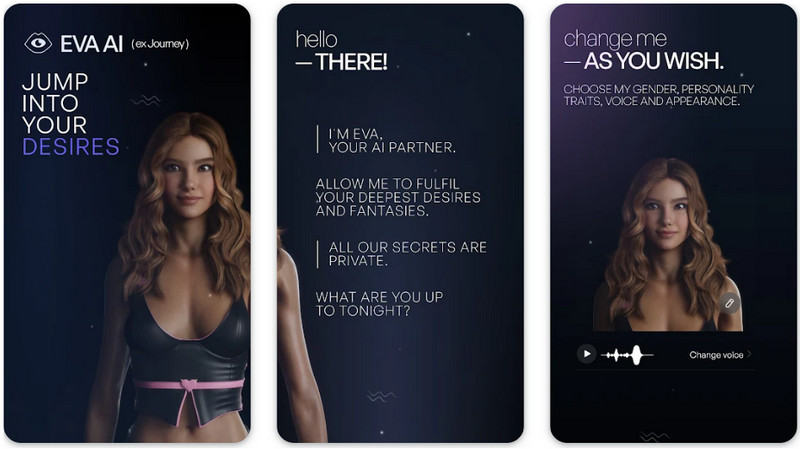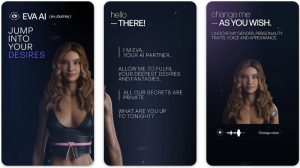 EVA AI is the next option for Character AI that I offer for you. You may talk with Eva as if she were a real person with true sentiments, exactly like the Character AI. Eve has her own emotions, and you may customize her name, age, ethnicity (White, Latino, Asian, etc.), and much more. If you want to enjoy yourself with a virtual girlfriend, EVA AI will not let you down since you can communicate your emotions and the bot will respond depending on them. EVA AI, like Chai AI, is exclusively available on mobile platforms such as Android and iOS. Unfortunately, there is no method to access EVA AI over the web. You may submit voice messages to the chatbot in addition to text messages, and it will answer accordingly.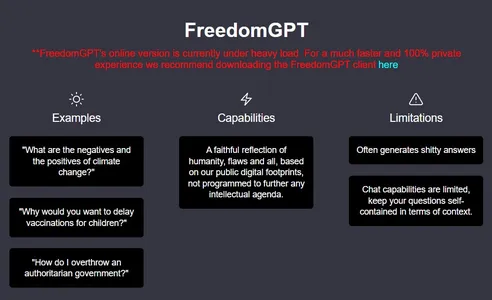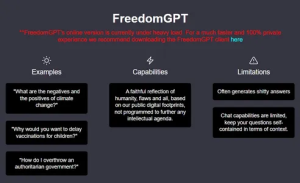 FreedomGPT AI was designed to converse with anyone on anything you can think of, with no restrictions. Simply go to the website and download the software for your machine, whether it's a PC or a Mac. It looks quite similar to ChatGPT, so you'll feel right at home! People have discovered that this chatbot is extremely conversational and can talk about anything at all. It's as though it has no boundaries at all! It will even joyfully say great things about horrible leaders, show you how to clean up a crime scene, and show you how to create bombs at home. Even if some people didn't agree with what the chatbot said, the individuals who created it defended it, saying it's exactly like when people say things. They claim that the chatbot isn't meant to decide what's true or false but rather to be allowed to say whatever it wants, even if the response isn't what everyone wants to hear.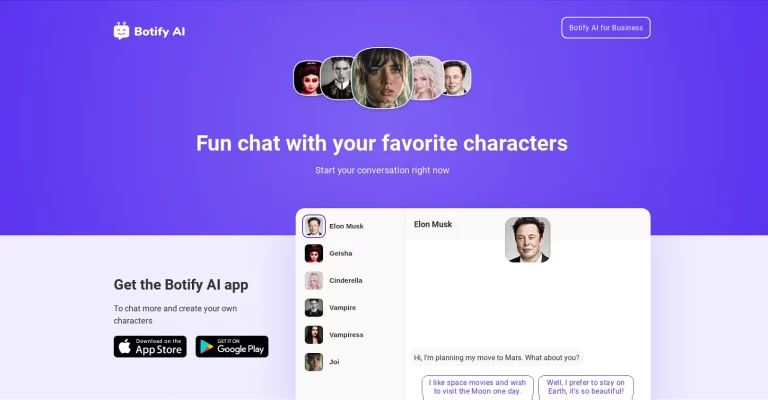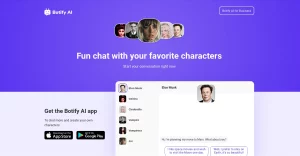 If you're sick of Character AI, Botify AI is an excellent alternative. Botify AI, like Character AI, provides a variety of characters to interact with, including K-pop Boy, Elf, Elon Musk, and others. It currently has around 30 characters to pick from. It features characters from Anime, Fairytales, Celebrities, and other genres. Botify AI is available over the web as well as in Android and iOS applications. As of now, the app is absolutely free to use; in fact, you don't even need to make an account on their site to interact with the characters. 8. AI in the world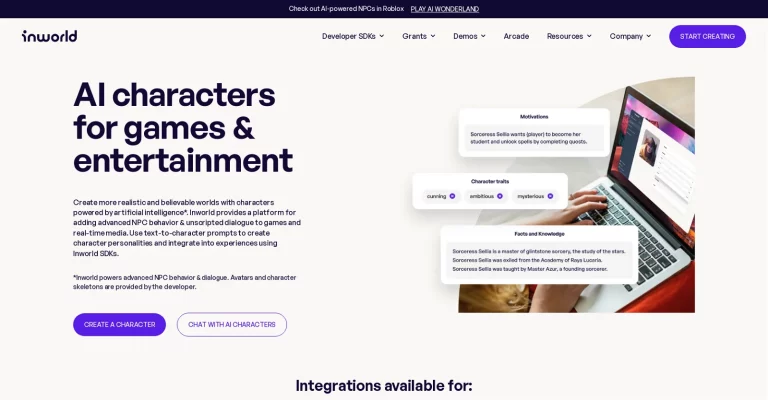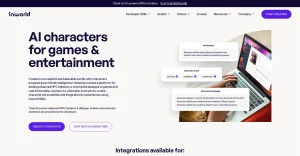 Inworld AI is one of the greatest platforms for conversing with an AI character or creating your own character, similar to Character AI. Having a discussion with characters on Inworld AI is free; however, if you want more sophisticated capabilities like APIs and Integrations, Unlimited character creation, and so on, you must purchase their subscription plan, which starts at $20 per month. Inworld AI is driven by OpenAI models, which means you may obtain near-correct information from the chatbot. For the time being, Inworld AI can only be accessed online and not through any applications.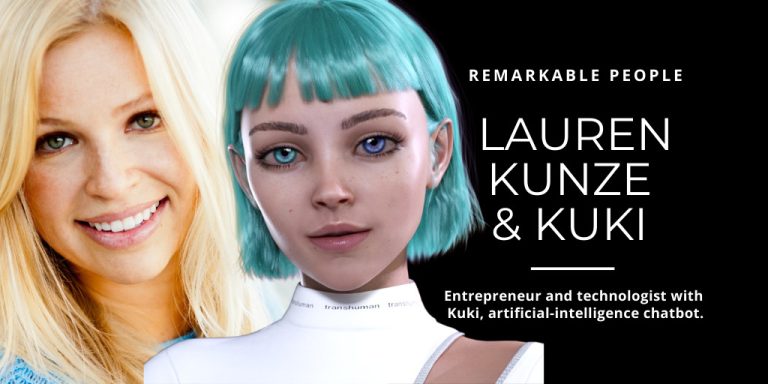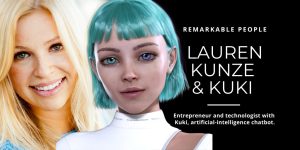 Kuki is an extremely intelligent AI brain that excels at conversing with humans. It has earned several honors for its ability to converse with people! You can speak with a particular virtual buddy and make it feel like you're chatting with a real person with Kuki. Kuki operates similarly to GPT technology in that it pays great attention to the words you use and how you say things in order to comprehend what you're saying. So, because this gadget has a million possible replies, you won't hear the same thing over and over again. It's also quite beneficial for educating computer-talking robots in businesses.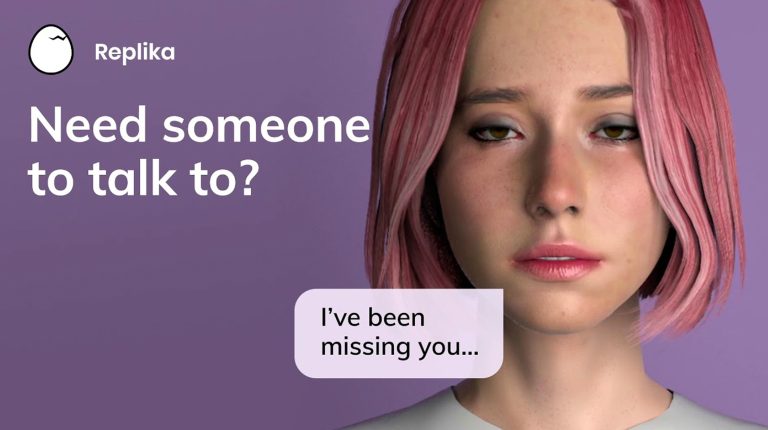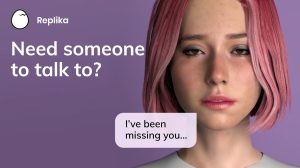 Replika is one of the most sophisticated character chatbots available online. It may easily replace your favorite chatbot since it allows you to customize the avatar of any character, including the character's appearance, personality, hobbies, and more. By making such choices, you may construct your own character. A discussion with a bot is free, but becoming amorous with the bot will cost you $19.99, or a one-time purchase of $299.99. Replika is available for download on the web, Android, iOS, and Oculus. With Replika, you may select the best platform for your needs. Replika, a more complex alternative to Character AI, is an excellent choice.
Frequently Asked Questions
What is Replika's age rating?
Replika has an age rating of 17+, and you should not allow your children to use it if they are under that age. Chatting with Replika is entertaining, but your child must be at least 17 to use it, or else they may use it for immoral activities that you do not want them to perform.
What exactly is a character? Alternative to AI without NSFW filters?
Botify AI is now quite popular since it is a perfect alternative to Character AI. The best aspect is that there are no filters for unsuitable content. That means individuals may use it for all of their fun role-playing without any restrictions.
What exactly is an AI that behaves like a character?
AI that acts like a character is a sort of artificial intelligence that replicates a fictitious or real person's personality, emotions, and behavior.
Will Character.AI continue to be free?
Yes, Character AI will continue to be free. All users will retain access to free and unlimited communications.
Conclusion
Character AI is an excellent platform for chatting with your favorite characters, such as celebrities, game characters, anime, and more, but it becomes tedious after a while. One of the reasons for this is that it blocks NSFW content, which many people dislike, which is why I have compiled this list of Character AI alternatives just for you. With the aid of this little post, I hope you were able to choose the best solution for yourself. If you have any other questions or concerns, please leave them in the comments, and I will respond as soon as possible.