Uncategorized
10 Best Photo To Cartoon Picture Apps For Android & iOS In 2023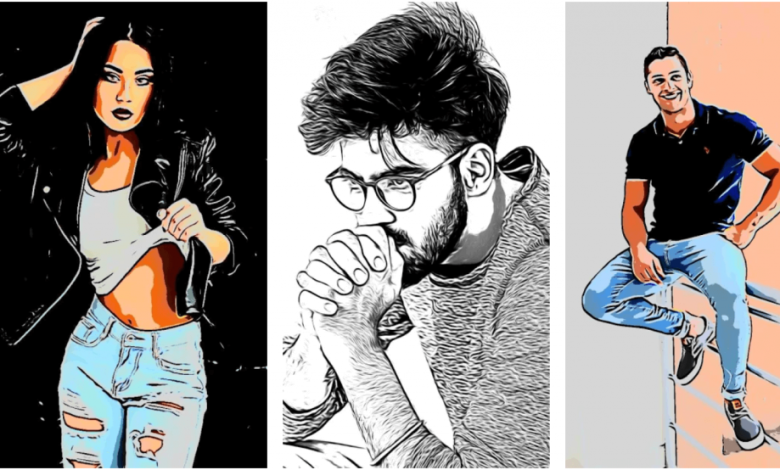 We've compiled a selection of the top photo to cartoon applications for both iOS and Android in this quick reference. Pick the picture-to-cartoon app that best suits your smartphone after reading the guide. Therefore, read all of the information below!
It's usually better to start with free cartoon image applications if you want to build a cartoon avatar of yourself or just want to add humorous cartoons and live artistic effects to your photographs.
The smartphone in your pocket may be utilized as a mobile cartoon picture editor in today's digital age to add hip and creative effects to your fresh or old photos.
Finding a top-notch cartoon photo software is a difficult chore because there are so many fantastic solutions accessible.
However, it's crucial to understand the purpose and operation of these photo-to-cartoon programs before moving forward.
What are the functions of these apps?
The top photo-to-cartoon apps for Android and iOS may be found in the list of programs below. With only a few quick clicks, users of these applications may modify filter settings and create new filters. You may quickly and simply turn ordinary photos into charming and humorous cartoons.
To assist you, we have put together a selection of the top cartoon picture apps for Android & iPhone in this post. These applications can quickly transform your photo into a cartoon.
You may also check out our most recent list of the top selfie apps (Android & iOS) if you're merely wanting to make modest changes to your face, such as lightening dark circles, getting rid of zits and blemishes, whitening your teeth, and more.
Let's get straight into the fascinating world of picture to cartoon applications without further ado.
Top Android Cartoon Picture Apps for 2023
The best Android applications for creating cartoons from your favorite images are listed below:
1. Cartoon Photo Editor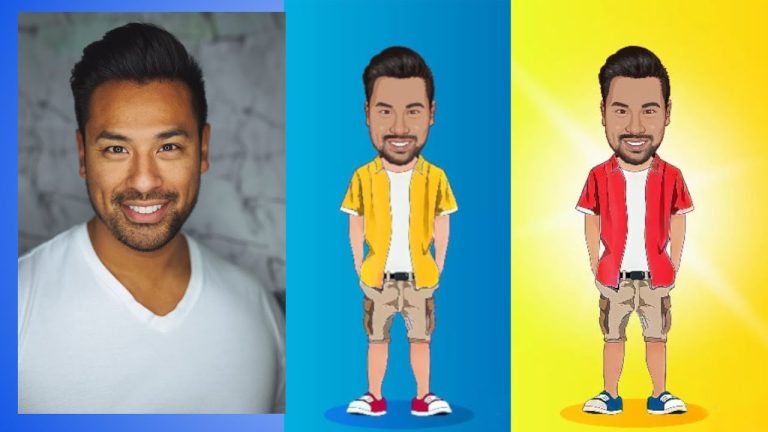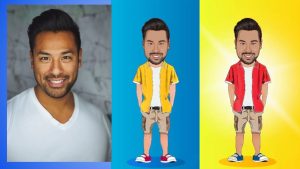 Cartoon Photo Editor is the first software on our list for free photo to cartoon conversion. This free photo to cartoon app has long been a fan favorite, making it the most logical pick for the top place.
This cartoon image program can be the ideal choice for you if you want to add fantastic creative & cartoon effects to your fresh or old photos.
Key characteristics:
Stunning cartoon effects may be added to the images in your phone's gallery.
With only one press of your finger, swiftly save photographs or capture an image.
(Click anywhere on the screen) Autofocus
Several eye-catching effects, including an oil painting, a cartoon, thermal vision, a drawing, and many others.
2. Camart – Cartoon Photo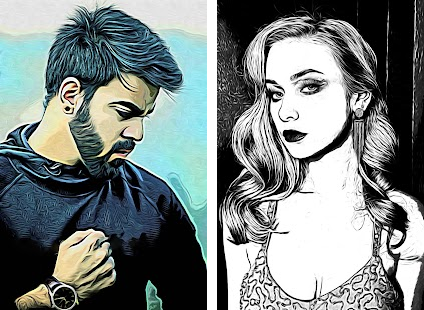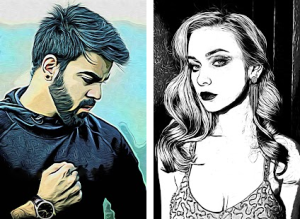 One of the most well-known and often used photo to cartoon picture applications for Android users is this one. The ideal program for adding the most stunning cartoon effects to your images in real time is Cartoon Photo!
You can quickly make your greatest selfies and recorded movies appear like live paintings with a clever cartoon camera. Real-time image to cartoon conversion is offered by the cartoon portrait app.
Key characteristics:
Use the camera on your phone to take images, movies, and selfies while adding creative effects in real time.
There are a ton of incredible artistic filters available, like cartoon, pencil, comics, sketch, oil painting, watercolor, and many others.
To autofocus, tap the screen. To zoom, squeeze.
Send pictures to your pals by email or on well-known social networking sites.
Download App: Android
3. Cartoon Pictures – Cartoon Photo Editor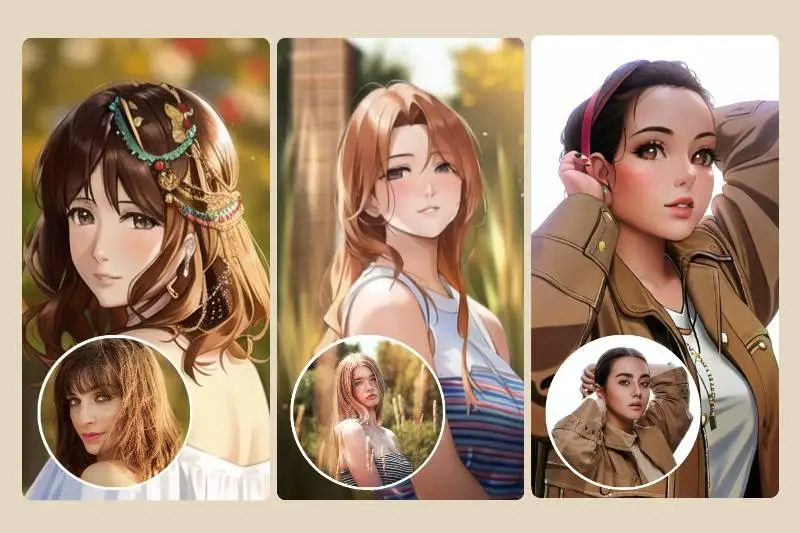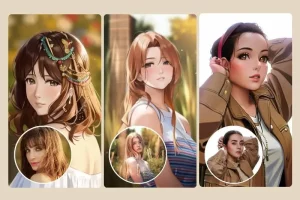 using the cartoon effect app One of the greatest photo-to-cartoon applications for Android for adding cartoon effects, oil paintings, and canvas artwork is Cartoon Pictures – Cartoon Photo Editor.
To transform your everyday photographs into stunning artwork, it features a selection of cartoon animation effects, pencil sketch effects, smooth art filters, and painting effects.
Key characteristics:
An software that converts cartoon images beautifully.
Numerous incredible cartoon picture effects.
Selfie camera with real-time picture editing power.
Post your sketches and artwork on Twitter, Facebook, Instagram, and Pinterest.
Download App: Android
4. Cartoon Photo – Pictures Cartoon Drawing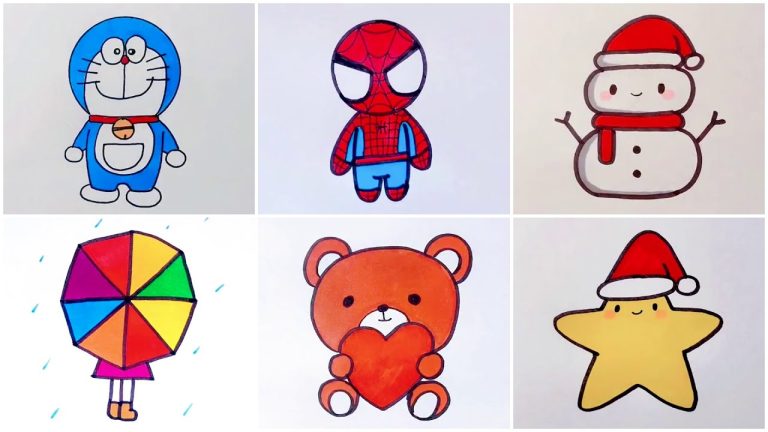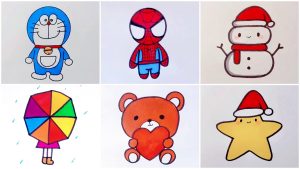 Cartoon Photo is the top app on the list of the best cartoon filters for Android smartphones. Cartoon photo editor may end up being the ideal cartoon picture software for your smartphone if you're always looking for fresh and contemporary cartoon filters.
It provides all of the unique cartoon effects and art filters in one software, allowing you to instantly transform your photographs into pixel art, oil paintings, smooth pencil sketches, and grey cartoons.
There are a ton of editing applications for cartoons in the Google Play store, but this one is the finest one for Android. You may now create cartoons of yourself.
Key characteristics:
any photos—new or old—can be transformed into cartoon drawings
Selfie camera with strong cartoon features, fun photo mixing, and cartoon filters
There are many of contemporary creative filters available, including ones that let you caricature yourself, create cartoons from photos, and many more.
Download App: Android
5. Cartoon Photo Editor – Pencil Sketch Art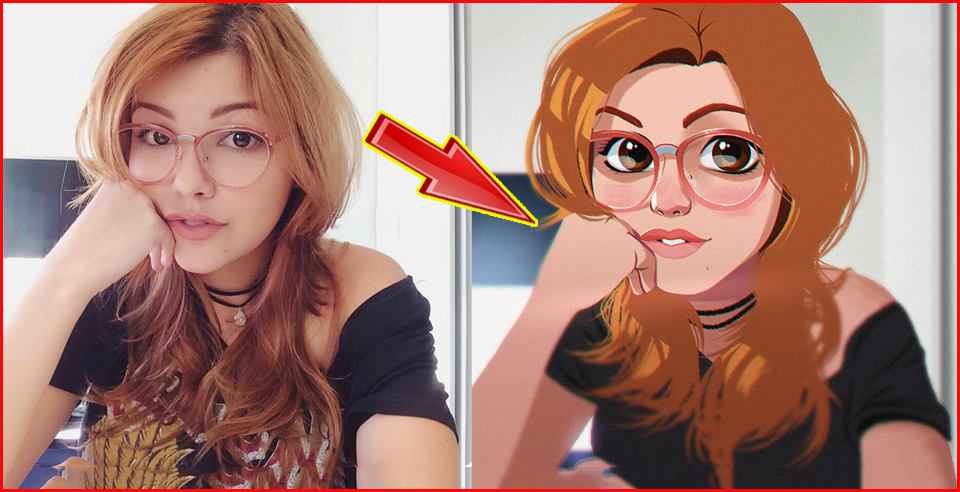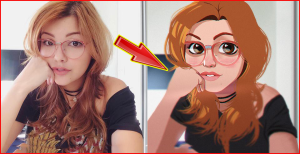 Cartoon picture Editor is the next on the list of picture to cartoon apps for Android. This cartoon camera is the ideal solution for you if you're trying to figure out how to transform your most creative photos into a cartoon sketch.
With the help of a ton of incredible cartoon me filters, this ultimate comedy image software tries to make your photographs stand out from the crowd.
Key characteristics:
With the 'Cartoon yourself' function, you can turn any snapshot into an oil painting or cartoon to transform your images into works of art.
Cartoon picture creators and editors
caricature-based photo filters
Download App: Android
6. Art Camera – Cartoon, Pencil Sketch Art Effect Photo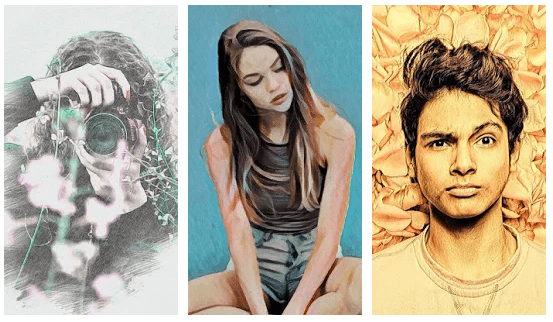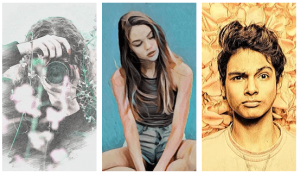 Do you enjoy drawing? Installing this top photo to cartoon program from Model X is a must for everyone who wants to add pencil sketches and fantastic creative and cartoon effects to existing images. The pic to cartoon tool is ideal for photo editing and turning images into amazing drawings and lovely cartoons.
It also serves as a useful picture organizer that enables you to intelligently organize and manage your photographs using date and time tags. With the aid of this highly regarded photo-to-cartoon conversion tool, you may now steal the show.
Key characteristics:
a large selection of oil painting and cartoon picture filters
There are several options for editing and adjusting photos, such as contrast, brightness, and saturation.
support for features including a UHD camera, HD selfie, autofocus, HDR, and quiet capture mode, among others.
Download App: Android
7. Tooncam – Cartoon, Pencil Sketch Pic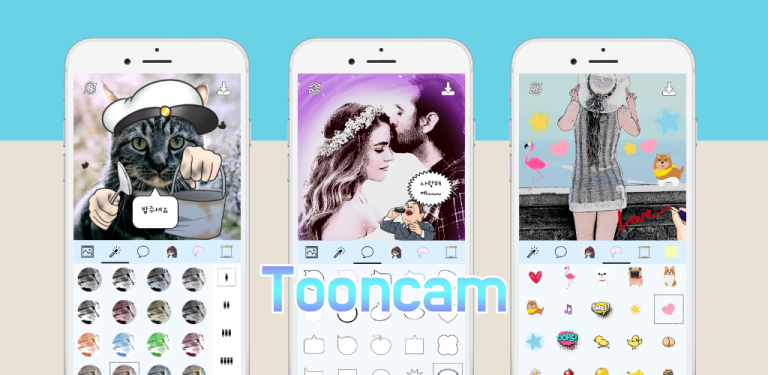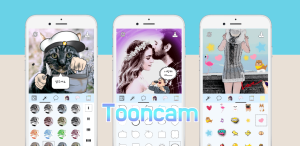 Want to create cartoons from your favorite selfies? If so, all you need is the top Android software for cartoon photo editing. And what makes utilizing Tooncam superior. One of the most popular applications for turning photos into cartoons is used by users.
You can easily turn your images into eye-catching cartoons with the help of this picture to cartoon software.
Key characteristics:
Amazing webcomics can be produced with just a few finger taps.
transforms your ordinary photos into lovely cartoon selfies
15 plus animated effects of various types
Download App: Android
8. Moments Cartoon Caricature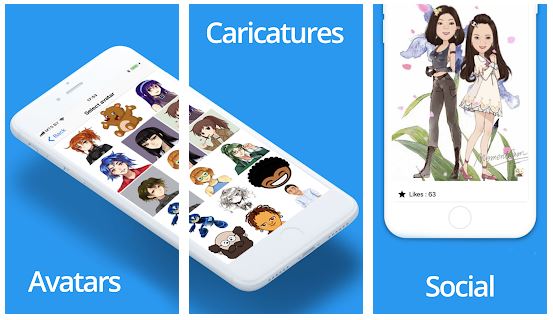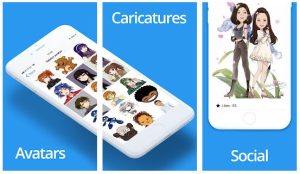 Moments Cartoon Caricature is another top cartoon image app for Android smartphones. Utilize the program to transform your photos into absurd caricatures. Additionally, the software gives users access to the front and rear cameras so they can capture images and make cartoons. Additionally, there is a vast selection of editing possibilities to personalize your sketch.
Key characteristics:
Make funny emoticons and drawings.
Change your face's features, expressions, and other aspects.
with humorous cartoon effects in reality
Download App: Android
9. Cartoon Yourself Video Effects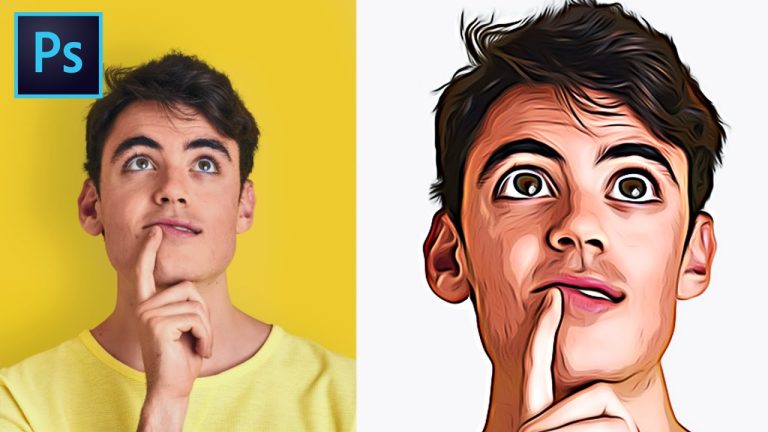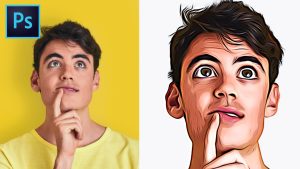 Cartoon Yourself Video Effects is the first cartoon image app for iOS on the list. This incredible photo to cartoon app will undoubtedly convert you into a fan of the greatest cartoon picture applications, even if you are not now one.
It offers a large range of amusing picture effects and a simple user interface so you may make a cartoon version of yourself.
Key characteristics:
Any portrait picture may be turned into a cartoon.
Put on a ton of genuine expressions, such as sorrowful eyes, flirtatious winks, flirtatious smiles, and squinted eyes.
Choose from hundreds of humorous picture filters to make your face look like an alien, something ugly, a person with a bulb for a head, etc.
Download App: iOS
10. Cartoon Photo Editor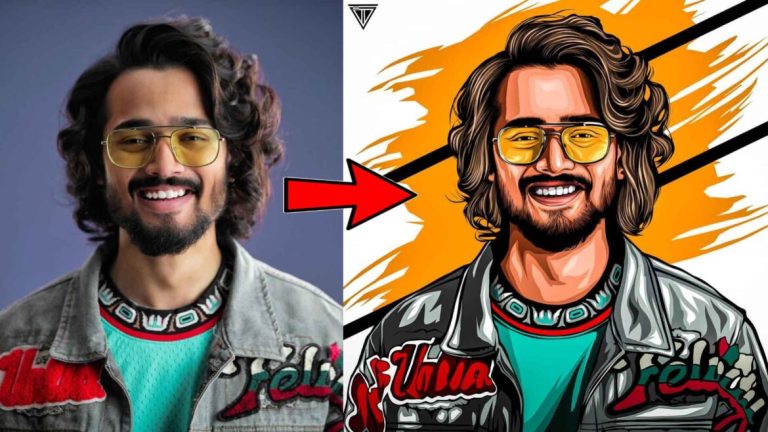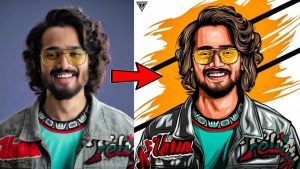 Cartoon Photo Editor is the next program on the list of the top picture-to-cartoon apps. One of the top cartoon picture editing applications now offered on the App Store is this one. It includes a variety of picture effects and camera filters that enable you to easily caricaturize yourself.
It enables you to produce pixel art or monochromatic graphics that you may draw with a smooth pencil.
Key characteristics:
Simple to use cartoon and sketch effects
advanced camera filters
Cartoon, Sketch, Emboss, Pixellate, Crosshatch, Swirl, Halftone, Dots are 8 stunning photo effects or filters.
On well-known social networking websites like Twitter, Instagram, Facebook, and others, share pictures with your pals.
Download App: iOS