Uncategorized
Top 10 Best Caricature Maker Apps for Android & iOS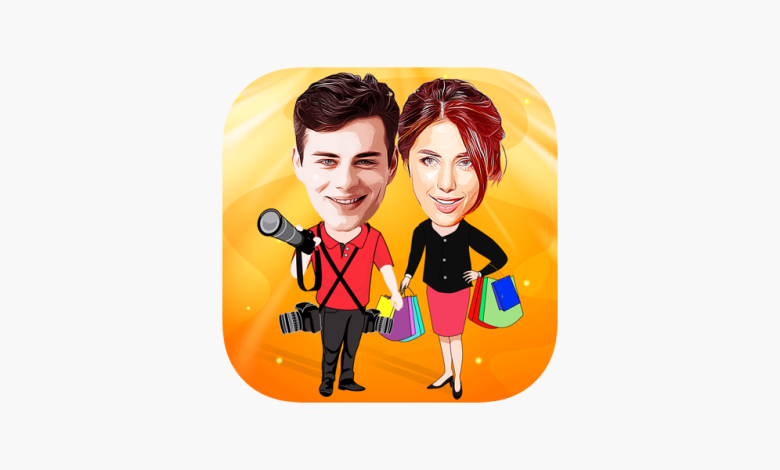 Are you tired of the same filters on picture editing apps? Why not test the caricature effect on yourself? You may post unique photographs and images on social networking networks with the greatest caricature creation apps. The question is, which caricature creator software should you use?
The App Store and Google Play Store are swamped with cartoon applications that provide a plethora of capabilities, including caricature and sketch effects. If you're looking for the greatest cartoon or caricature maker software to download on Android or iOS devices, keep reading!
Best Caricature Maker Apps for iOS and Android
Each caricature app has its own set of functions, but the most of them enable you to turn pictures or images into caricatures, sketches, or cartoons. Here are 10 great caricature creation apps to try if you want to share something new or simply have fun.
1. MomentCam Cartoons & Stickers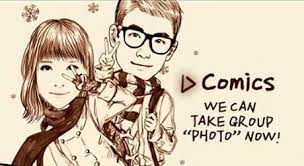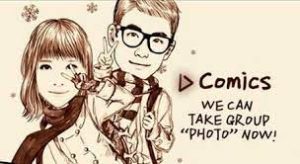 This is a fun software for cartoonizing your images. MomentCam has over 50 million downloads on Google Play, making it one of the greatest caricature creation applications in the world. It combines an appealing and well-designed user interface with incredible capabilities that allow you to express your creativity by transforming actual photographs into cartoons or emoticons.
Thousands of free stickers are available to let you customise your images. It also has a large range of backdrops that may be adjusted to match your caricature. Surprisingly, the backdrop is refreshed everyday and is appropriate for any occasion. Another advantage of this software is the ability to win rewards by sharing your caricature or emoticons.
MomentCam Cartoons & Stickers is compatible with both Android and iOS devices. This software is essentially free, however it does allow for in-app purchases. This is an excellent program to use if you want to customise stickers or make cartoons and emoticons.
2. Avatoon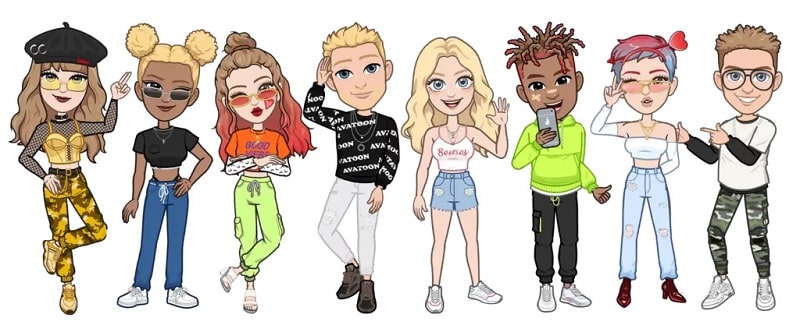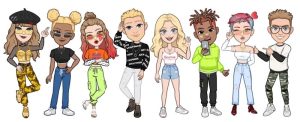 Avatoon is the greatest avatar generator and emoji maker on your smartphone, with good reviews on both the App Store and the Play Store. This program has extensive picture editing features that allow you to create avatars from your photographs. Use your one-of-a-kind avatar to gain more followers, boost your social media profiles, or simply talk with pals.
IdeaLabs created Avatoon, which includes a plethora of capabilities for creating beautiful avatars. Avatar modification, for example, allows you to simply alter your avatar. Customize the avatar's hair, eyes, clothing, and even nose so that it really portrays you. It also provides customized avatar stickers to enhance your conversation experience.
Send & exchange emerges as a standout feature, allowing you to exchange emoticons, stickers, and photographs on social networking networks. This program also includes avatar snapshots, which allow you to change your avatar using real-life images. If you like it, you can download Avatoon for free with in-app purchases.
3. Pencil Sketch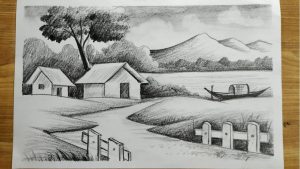 Pencil Sketch will let you turn your original photographs or images into amazing pencil sketches. Dumpling Sandwich Software created this app, which has been downloaded over 50 million times on the Google Play Store. This sketch app, which has 4.0 reviews on the App Store, helps you to find new things from your images.
This program can handle both black-and-white and colored sketches. Simply select a photo from the gallery and press the button to alter it. In a matter of seconds, your photographs or photos will be converted to pencil sketches. Save or share with friends via any social networking site of your choice.
The program not only enables pencil sketches, but also doodle and hatch. The sketch style provides amazing pencil sketches with beautiful curves and edges. Doodle style helps turn photographs into cartoon style if you want to try something new. Meanwhile, the hatch style adds cross-hatching textures to your images.
4. Pencil Photo Sketch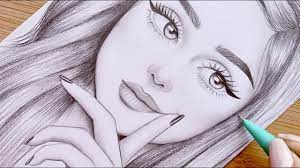 This fantastic picture editor can turn your dull images into stunning pencil doodles. Anyone who looks at your shot would assume you drew the sketches yourself, owing to the clean edges and realistic curves. Simply take or select a photo from the gallery and hit the button to produce drawings and effects.
Minerva Studio's Pencil Photo Sketch is an ideal photo editor for the greatest pencil sketches. It's simple to use and has a variety of effects, like cartoon art, color pencil, silhouette, pencil drawing, and many more. Not to mention that it offers an easy-to-use interface for the greatest picture editing experience.
When you're finished and want to share your artworks with others, Pencil Photo Sketch allows you to do so via numerous social networking networks like as Tumblr, Twitter, Instagram, and Facebook. This software is accessible for both Android and iOS devices, and it includes in-app purchases for more content.
5. Cartoon Pictures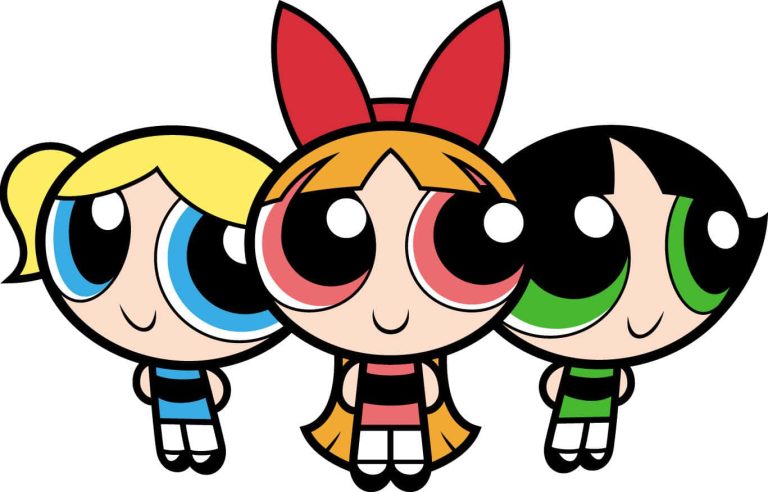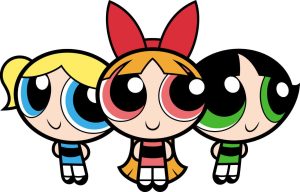 Cartoon Pictures should be on your radar if you're seeking for the greatest caricature creation software. This photo editor provides a broad range of effects and filters to help you improve your self-portraits, selfies, and other photos. Whether you're tired of basic images or want to upgrade your social media feed, this app can assist.
Cartoon Pictures has an easy-to-use interface that makes it simple to operate. It also has a great selfie camera that allows you to take the best selfie if you don't have any nice photographs in the gallery. Not to mention that it has a plethora of art filters and cartoon effects from which to pick.
How does it function? Begin by uploading or taking your photo to transform it into a cartoon, caricature, or pencil sketch. Select an art style and press the button. Your photo will be altered in a matter of seconds. You may now share with your network via Facebook, Instagram, Twitter, and Pinterest.
6. Photo Sketch Maker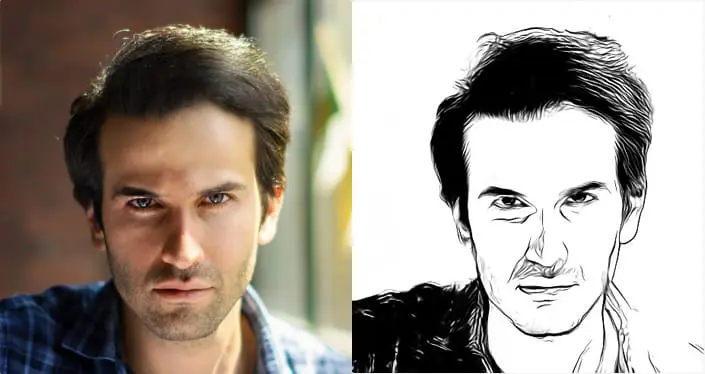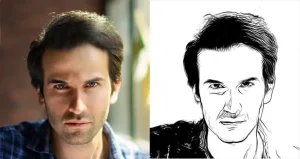 Photo Sketch Maker allows you to draw self-portraits or images. This incredible picture editor is particularly designed to transform your photographs into fantastic pencil sketches, in either color or black-and-white. Even if you have no sketching skills, this program will allow you to make a sketch in a matter of seconds. Surprisingly, it supports a variety of photo formats such as png and jpg.
Photo Sketch Maker includes a variety of sketch effects, such as pencil sketch, watercolor sketch, color pencil sketch, and hard pencil sketch. It also includes smooth drawing effects and other features such as photo cropping and preferred pencil color selections.
This program, like other sketch picture editors, is incredibly simple to use. Choose a photo from the gallery or take one with your camera. Crop the photo if necessary, and then add your preferred sketch effect. If required, select your preferred pencil color and wait a few seconds. Voila! Your drawing is now ready to save to the gallery or share on social media.
7. Cartoon Photo Editor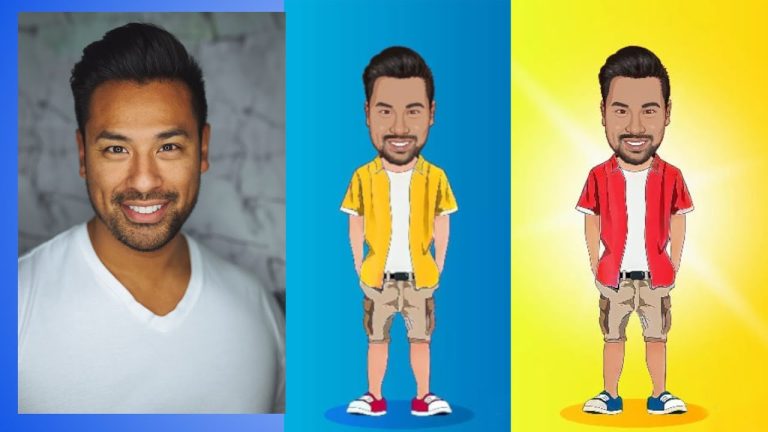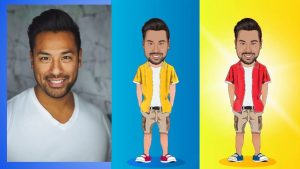 This is yet another caricature creator software worth a go. Cartoon Photo Editor, which was created specifically for Android users, has quickly become one of the most popular photo editors for improving your images. Thanks to creative effects and filters, you may turn ordinary images into spectacular pieces of art.
Game Brain created the software, which includes a plethora of picture effects such as oil paintings, sketches, cartoons, pencil drawings, and many more. Apart from the effects, it allows you to utilize the camera, auto-focus, and pinch to zoom for the greatest capture before being changed with your favorite effects.
Cartoon Photo Editor is really simple to use. You merely need to select an existing photo or take a new one, apply effects, then save or send it. Everything works so quickly that you may enjoy photo transformation in a matter of seconds. Once converted, share it with your friends and community via social media.
8. Clip2Comic & Caricature Maker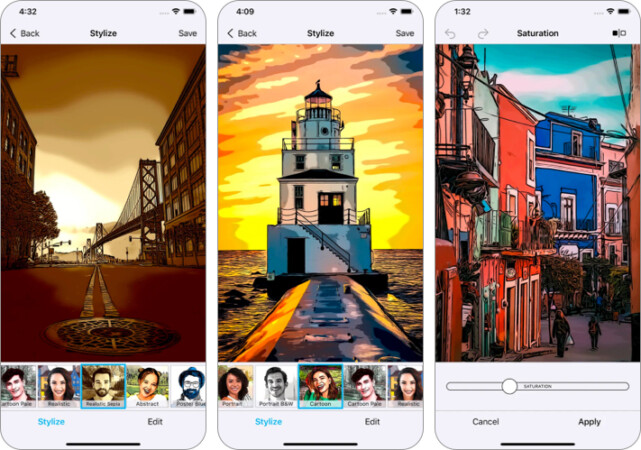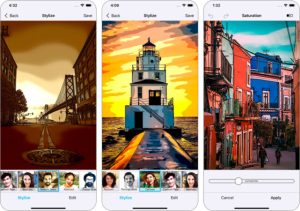 Clip2Comic for iOS is one of the greatest caricature creation applications. This program has high quality editing that allows you to turn your images into caricatures, cartoons, and drawings. The ability to generate cartoon and comedic clips, as well as transform your video into a cartoon, distinguishes it from other editors.
You may convert as many images and movies as you like with the free version. It also includes a live preview from a cartoon camera, allowing you to experience the world through the eyes of a cartoon. Things become better since it allows you to apply all cartoon effects to your shot, saving you a lot of time. Furthermore, Clip2Comic allows you to export a high-resolution drawing or cartoon.
If you upgrade to the premium version, you'll get more editing features like making strokes stronger or narrower, removing undesired edges, and removing the original color. When you're satisfied with the artworks, share them with your friends and family on social networking platforms like as Facebook, Tumblr, or Instagram, or print them using the integrated printing facility.
9. Pencil Photo Sketch Editor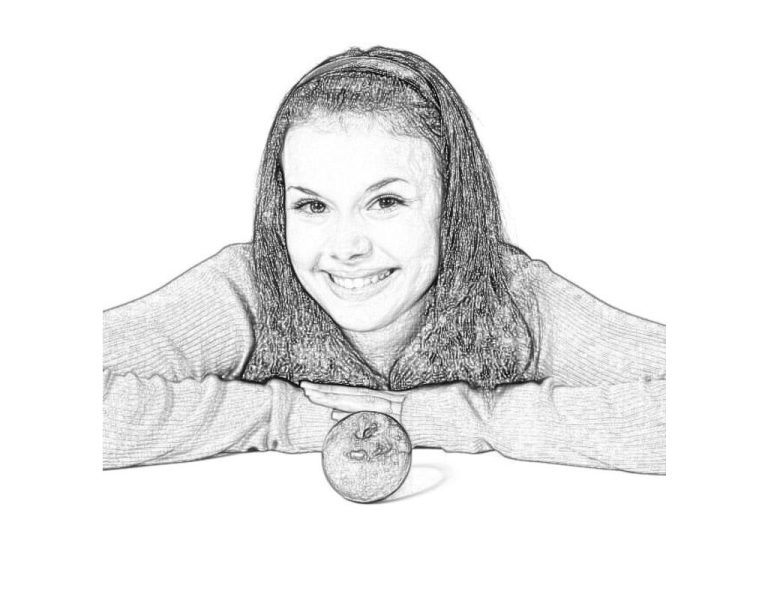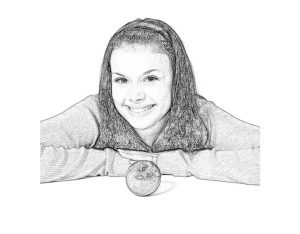 This software is a good option for iOS users seeking for a professional picture editor. It has the capacity to turn your images into stunning pencil sketches with a single tap. With this program, you may create clean sketches without having to draw them by hand. Simply select a photo from your gallery or a capture from your camera and press the convert button.
Pencil Photo Sketch Editor has a variety of tools that will enhance your photo editing experience. This program is smooth, straightforward, and simple to use. For the greatest sketching, it contains over 15 fantastic effects, 20 picture filters, and more than 10 editing possibilities. This picture editor can handle pencil sketches, cartoon drawings, and crayon effects, among other things.
This picture sketching app is free to download from the App Store. If you want to use the features, download and install the app on your device and have fun with the artworks. Inform your network and post on social media channels such as Facebook, Instagram, and Pinterest.
10. Photo Sketch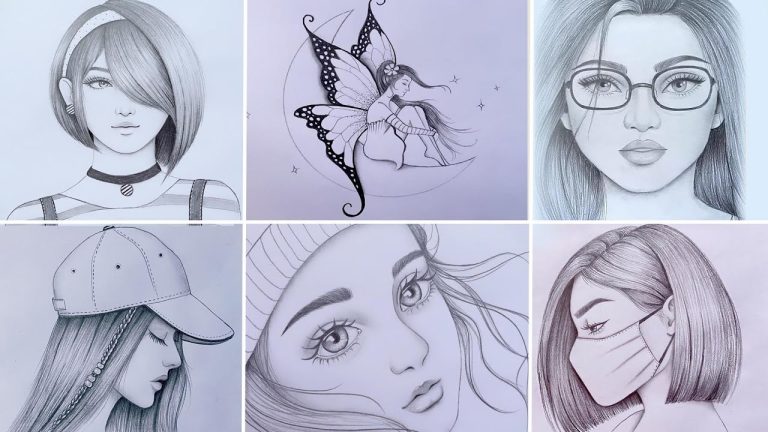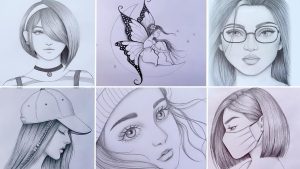 picture Sketch may be the picture editor for you if you're seeking for one with great reviews on the App Store. This is a professional tool for converting original images into cartoons or drawings. Creating stunning artworks is no longer feasible with 20 various effect filters.
There are certain characteristics to appreciate, such as the sketch effect, blue art style, water paint sketch, old movie style, and many more. These effects allow you to personalize the photographs. When combined with texture, it creates artwork that appears to be genuine. You may also take use of a well-designed UI that makes it simple to use.
Photo Sketch is ideal for any image. The best part is that this picture editor is completely free. However, if you want to enhance your photo-editing experience with additional capabilities, just take advantage of the in-app purchases it provides.
Improving your photo is a breeze with the finest caricature creator apps listed above. Have you chosen which app is ideal for your device? Make your decision and boost your creativity!