Phone
Top 9 Best Car Customization Apps for Android & iOS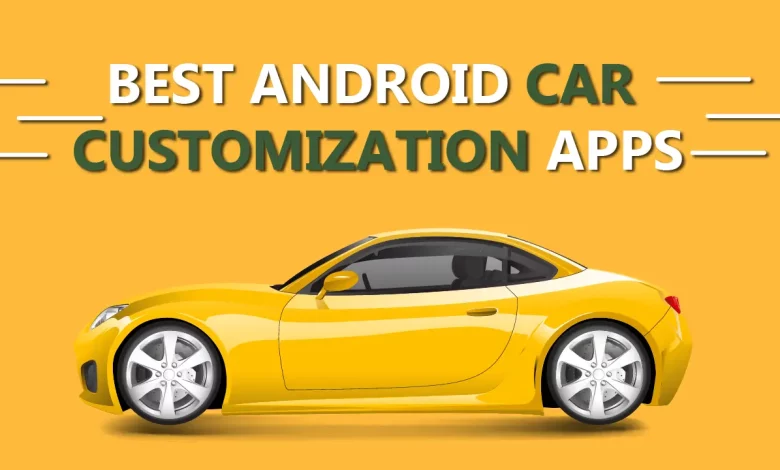 Installing the top vehicle modification apps makes your smartphone more handy if you are more into auto customization, maintenance, and improvement. Most of these applications have a plethora of features to help you enhance your automobile in a variety of ways, such as the most recent auto update, information, news, tips and tricks, and even games.
Many firms and developers are trying to provide the greatest auto custom applications for users of Android and iOS. It's no wonder that these apps have overwhelmed Google Play and the App Store. Continue reading if you're looking for reliable applications.
9 Best Car Customization Apps for iOS and Android
It is important to note that vehicle modification applications can assist you learn more about automobile customization. It allows you to observe how tiny or big adjustments effect the overall look of your vehicle. You may also mimic adjusting or upgrading and have fun with it. A deeper look at the apps follows.
1. FormaCar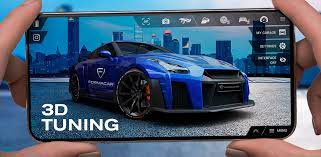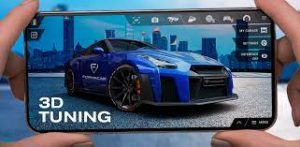 This is a one-of-a-kind automotive platform that every vehicle lover should download. This app has a variety of tools to help you with your hobby, such as news updates from across the world, catalogs, and a tuning simulator. Furthermore, it allows you to contact with friends and specialists for guidance on your preferred subjects. Not to mention the ability to personalize automobiles in 3D mode.
Because of the 3D configurator included with this program. The configurator displays stunning images for precise and genuine setting. This software features augmented reality (AR) mode, which allows you to see automobiles, wheels, and tuning in real life. All you have to do is find the appropriate spot and point your smartphone at it.
One of the standout features is the daily addition of new automobiles, ensuring that you are constantly up to current on the latest models. FormaCar's current edition includes new registration, a link to social networks, stickers in 3D configurators, and information about tuning, disks, and automobiles. If you enjoy it, you may get this free software on your device. It also contains in-app purchases for additional functionality.
2. 3D Tuning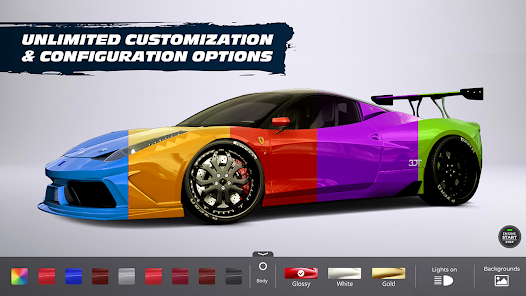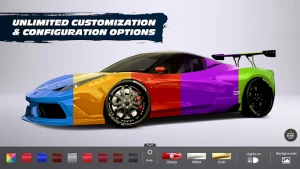 With over 10 million downloads, this app has become the most popular automobile customization software for both Android and iOS. 3D Tuning allows you to change and adjust numerous characteristics, such as changing the exterior color, painting the automobile, improving the suspension level, and many more. This software will never boring you because it offers a wide variety of automobile possibilities.
From its comprehensive library, you may find your favorite automobile brands and models. This app showcases the most recent and popular automobiles of the twentieth century, without regard to brand or production location. It not only has a large range of automobiles, but it also has a unique collection of grills, tail lamps, front and rear bumpers, grills, mirrors, fenders, and other accessories. The only limit is your own imagination!
3D Tuning app is connected with 3DTuning.com to guarantee that your creation is always available to you. However, updates will be accessible on your smartphone device on a regular basis. If you are more interested in automobiles, this app is worth a look. Make your own project and share it with the community!
3. Fix My Car: Custom Mods LITE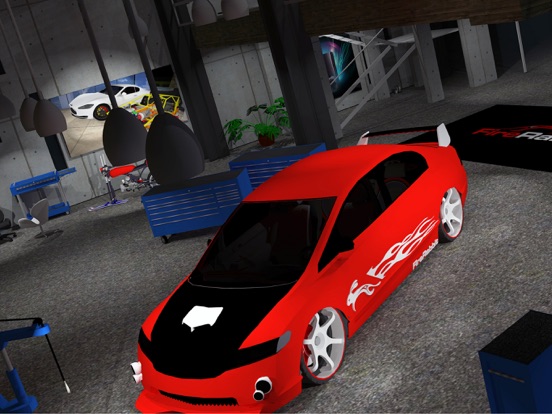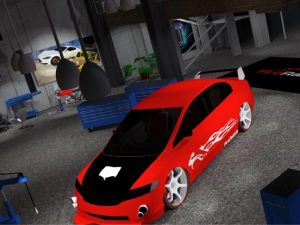 With this professional automobile customization program, you may personalize your favorite vehicle. FireRabbit created this app, which has been downloaded over 5 million times from the Google Play Store. You may use this program to turn your favorite automobile into a street racer. You must be patient with this free edition because it allows you to complete the project by viewing advertisements.
In this program, you must modify a racing automobile so that it is ready for a race. This quest helps you develop your mechanical talents while also teaching you more about automotive customization and modification. You will be able to practice customizing, modifying, and installing components in the actual world.
This program will teach you how to identify and utilize tools, order components, and transform your automobile from zero to hero. There are additional features available, such as exploring a cool environment, a built-in suggestion system, and after-market parts. You will be able to enjoy all clues and objectives if you upgrade to the full version.
4. Car Mechanic Simulator 18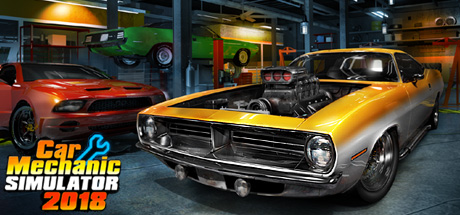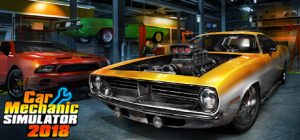 This free software is ideal for Android and iOS users who want to mimic automotive customization and modification. The developer, PlayWay SA, created this software with a plethora of features to assist you in improving your abilities in auto custom and upgrade. Because of a well-designed UI and outstanding graphics that make it appear more realistic.
Classic automobiles may be found within ancient barns using this app. Choose your favorite vehicle and prepare to demonstrate your mechanical abilities. Make every effort to restore the engine, gearbox, chassis, and brakes to give the automobile a second chance. Don't forget to remove rust and apply putty to give the automobile a fresh look. Finally, repaint the outside in your choice color.
This program includes a part's market where you can buy spare parts, warehouse features, and a task list to assist you with the project. What distinguishes it? You may sell customized automobiles in Car Mechanic Simulator! Find someone willing to buy your automobile and become the finest car technician ever! Download this app for free and take advantage of in-app purchases for more content.
5. NFS Heat Studio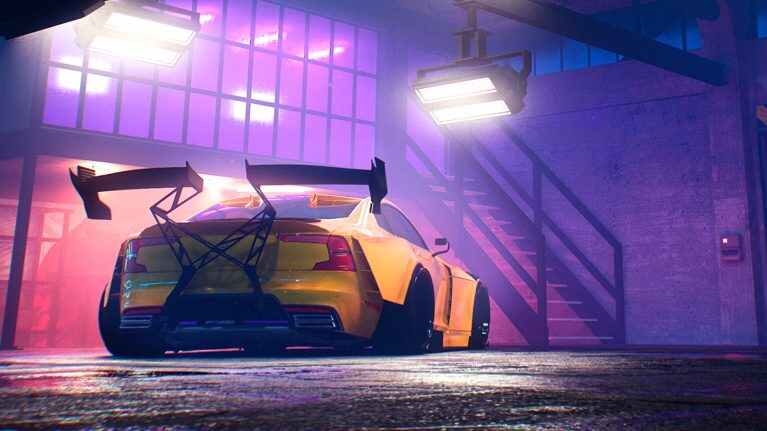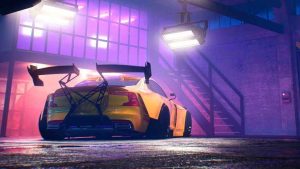 This is one of the greatest automobile customizing applications available for download. Thanks to weekly drop collections, you may acquire and personalize spectacular racing vehicles in NFS Heat Studio. To acquire custom designs, you must first log in to your EA account. You will be able to customize the automobiles after you have received the drawings.
This app has a Cars category that allows you to access all automobiles. It also offers a Showroom option, which allows you to showcase your favorite custom automobiles. And, to discover the most recent release, simply navigate to the Container tab. This is a fantastic program that allows you to own and modify as many automobiles as you like.
The workshop might be your favorite location. You may use your craziest creativity in the workshop to design the most unusual and powerful automobiles. Have a lot of fun with body kits, exhausts, wheels, and other accessories. Don't forget to add the finishing touch using the Color Selector. Once completed, share your hard work with friends via Twitter, Instagram, or Facebook, or save it to your gallery.
6. Overdrive City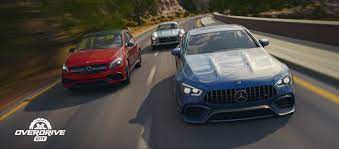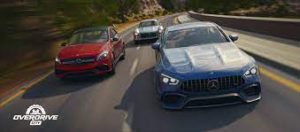 This automobile customization software, created by Gameloft, is worth considering. You may not only construct and collect your favorite automobiles, but you can also design a fantasy car town and become a tycoon. Overdrive City has a plethora of elements that will provide you with an exciting and unique experience of improving a renowned automobile and producing your own car components.
Overdrive City allows you to create over 50 iconic automobile models such as Ford, Porsche, Lamborghini, and many other top brands. You may also create automotive components like carbon fiber, steel bolts, and drivetrains. The finest part is that you will be able to express yourself and design an automobile with just your imagination as a constraint.
Overdrive City, unlike other auto modification applications, allows you to export and manage mechanic repairs in order to build your company. You may also build a car town, design the city, and even build car factories and other utilities. If you enjoy racing, this app lets you drive a race vehicle in the city.
7. Car Master 3D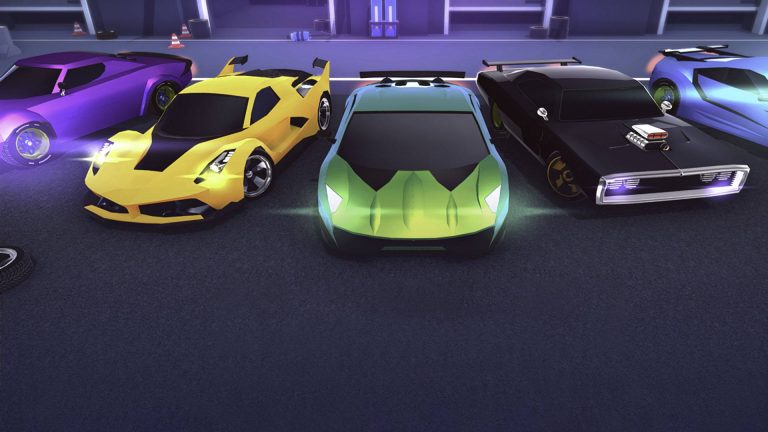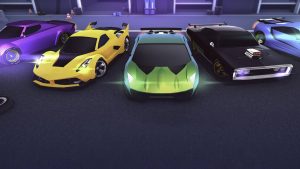 This app has over 5 million downloads on Google Play and has become one of the most popular automobile customization applications for Android and iOS. In this app, you will take on the role of a mechanic who must provide the greatest service to his customers. Customers will arrive at your garage, and you must repair, restore, or tune the vehicles using your finest mechanical talents.
There are also more tasks to complete, such as washing and cleaning the automobile, selecting the appropriate exterior color, and replenishing your supplies. automotive Master 3D is a simple and amusing program to install if you want to have some fun with automotive customizing.
This program will freshen your thoughts if you are bored with any serious apps or intensive customization. Despite the fact that it appears little, it might improve your mechanical abilities in real life. Collect as much money as you can in your garage with automobile Master 3d and become a true automobile master.
8. Tuning Car Simulator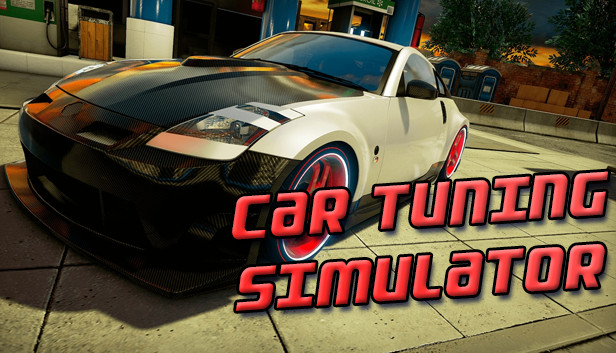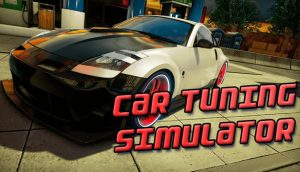 This program, as the name implies, concentrates on automotive tuning. Tuning Car Simulator is a great software to download for Android users who are crazy about racing. This automobile customizing software allows you to experience car tuning and racing preparation. It is not just about the outcome, but also about how smooth the driving will be.
With touch button control, this tuning simulator provides smooth control and effortless maneuvering. You will also be able to enjoy a realistic acoustic environment and driving experience directly from your smartphone. Tuning Car Simulator redefines your experience not only in tuning but also crushing and drifting, thanks to attractive graphics, full HD support, and realistic physics.
It does not end there. This software includes a view from the cabin that allows you to observe everything that is happening at the time. You will discover what needs to be improved after driving the vehicle. Furthermore, Tuning Car Simulator provides a large array of automobiles from which to choose. Break the track and collect as much virtual money as you can with this app!
9. Car++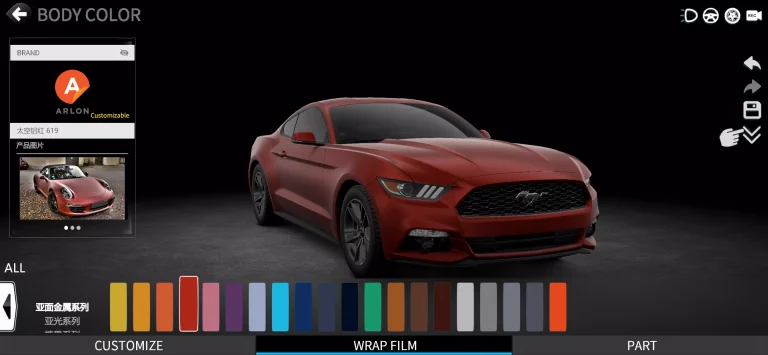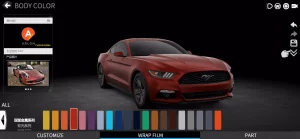 This is a great app for iOS users that don't mind spending a little money. Car++ is a 3D customization program that allows you to customize and improve your favorite vehicle. This software has enhanced 3D rendering techniques, allowing you to enjoy high-quality, genuine visuals on your iPhone or iPad. This rendering approach also provides realistic results.
With this software, you may experience a variety of car-enhancing features. Choose your chosen color for the car's exterior in gloss, metallic, or other variations. You may also personalize automobile lights such as the fog light, brake light, and many more. Not to mention the numerous wheel rim choices and fantastic body packages to match your personal taste.
What else? This premium app has a large collection of automobiles, with over 80 models and fresh releases every week. That means you may customize new automobiles every week, ensuring that you never lose interest in this game. Car++ costs $2.99 in the App Store.
Car aficionados should get their hands on one of the greatest car customizing applications. The applications not only help you learn more about automotive modification, but they also allow you to have a lot of fun!