Phone
Top 12 Best Hidden Camera Detector Apps for Android and iOS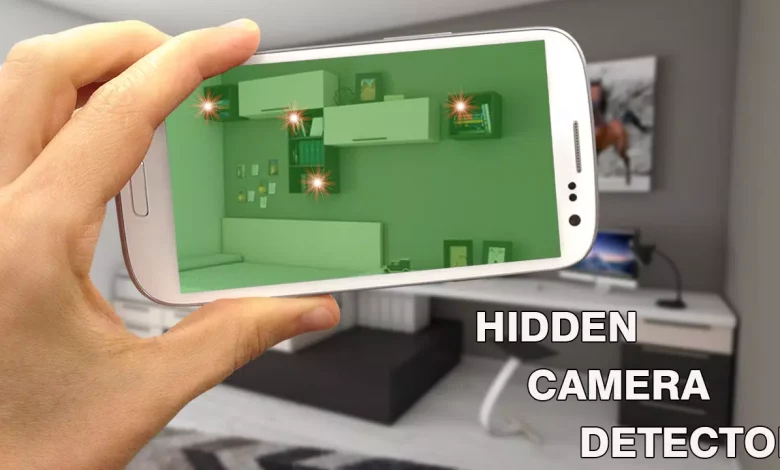 Take care! You never know if a concealed camera has been installed in public restrooms, locker rooms, or hotel rooms. Fortunately, there are hidden camera detecting apps that can help you avoid being spied on. Simply install apps on your Android or iOS device to get some piece of mind.
Most camera detection apps have a scanner that searches for hidden cameras in any location or room. Some apps also have a magnetometer, which interacts with your phone's magnetic sensor to identify cameras.
12 Android and iOS Hidden Camera Detector Apps
There are several apps available in the Google Play Store and App Store. If you require a quick search, we have compiled a list of the top hidden camera detectors that can help you locate spy cameras no matter where you go. Look at this!
1. Hidden Spy Camera Detector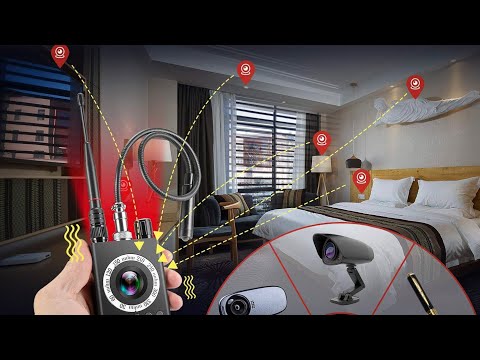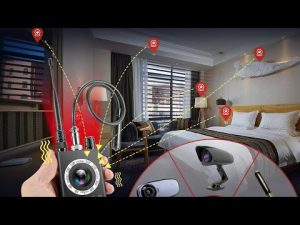 This is an excellent camera finder for Android. Once installed, it swiftly scans any rooms to ensure that no one is spying on you. Thanks to the lens detector, a spy camera may be readily found no matter where it is hidden in the room.
The all-in-one network scanner performs well in detecting hidden cameras, GPS trackers, and listening devices linked through Wi-Fi or Bluetooth. If you come across a questionable gadget, simply click on the IP link to discover if it's spying on you.
Hidden Spy Camera Detector has a plethora of functions, ranging from Wi-Fi and Bluetooth scanners to a user-friendly UI. There is no need to purchase expensive detectors because it has everything you need to be private everywhere you go. This software is free to download with in-app purchases for the Premium edition.
2. Hidden Camera Detector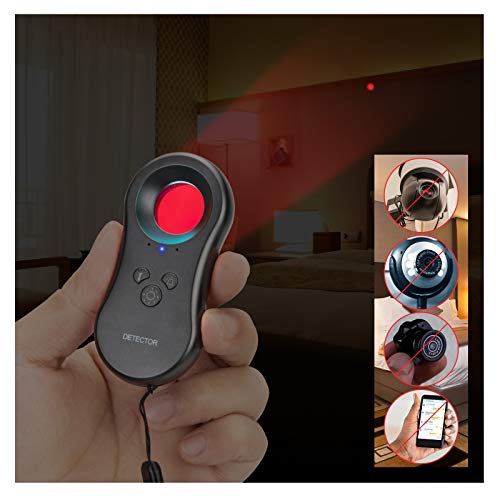 Over 5 million people have put their faith in this software to search for and detect concealed cameras. The software has a lovely and simple design, and it is quite simple to use. Bring your smartphone close to any suspicious gadgets, such as flower pots, paintings, or anything else.
It has a magnetometer that analyzes magnetic activity using your mobile device's magnetic sensor. The app is programmed to beep only when it detects magnetic activity similar to that of a camera, so it won't bother you.
Furthermore, the app has an infrared camera detector that allows you to detect infrared cameras. Move your device and scan the white light that appears on the screen. Because white light suggests infrared, you may need to do a more thorough examination.
3. Hidden Camera Detector – Spy Camera Finder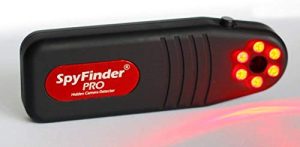 Another concealed camera detector that keeps you safe from unwanted exposure. It assists you in locating concealed cameras for your privacy in hotels, locker rooms, and restrooms. Because of modern technology that detects eavesdropping equipment such as microphones, transparent spy cameras, concealed cameras, and others.
To operate properly, you must position the camera close to the suspicious items. It detects cameras up to 15 cm away the best. Thanks to magnetometers, which aid in the detection of magnetic objects such as speakers or cameras.
It also has a radiation meter to identify concealed cameras and an infrared detector to easily evaluate things for gadgets with infrared-like cameras. Overall, this program turns your smartphone into an effective camera detector.
4. Hidden Camera Finder 2020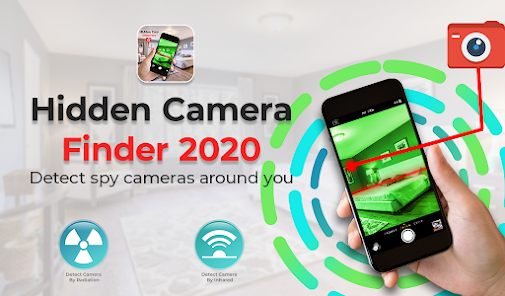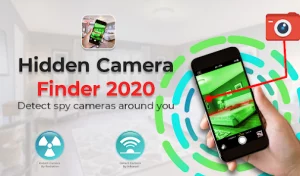 This is an excellent software for detecting concealed cameras. It has a radiation meter and a magnetic meter, allowing you to locate speakers or cameras directly from your phone. Not to add that it has infrared to detect infrared cameras.
There's no need to be concerned about privacy when you're away from home. Run this app before changing your clothing or visiting public restrooms to ensure no one is eavesdropping on you. This is how you can preserve your privacy while evil guys grow in technology.
It analyzes magnetic activity, similar to other hidden camera detecting apps, to identify any cameras. Cameras have magnetic activity with specified length and temperature, which distinguishes them from other metals. As a result, this app can only beep if it detects a camera.
5. Hidden Camera Detector/Finder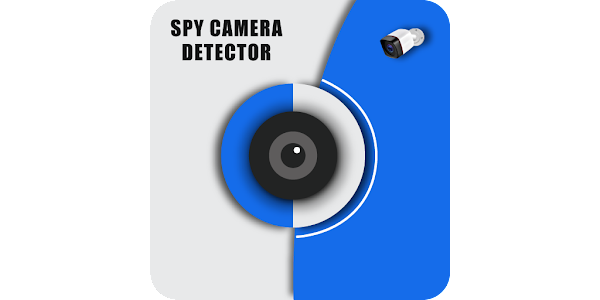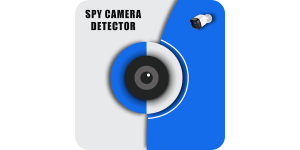 With Hidden Camera Finder, you can protect your privacy in public locations. This program has been trusted to ensure that no one is spying on you. It has a slew of handy tools for quickly detecting microphones, cameras, and other espionage equipment.
Its simple UI makes it one of the top Android apps. It has a magnetic field that identifies electrical gadgets, especially cameras. It also has a concealed microphone detector to ensure that no one is listening in on your conversation.
This valuable tool can help you fix your privacy issue. Make sure your gadget has a magnetic sensor for it to operate properly. Install it on your Android device and enjoy a worry-free trip or restroom break.
6. Electronic Device Detector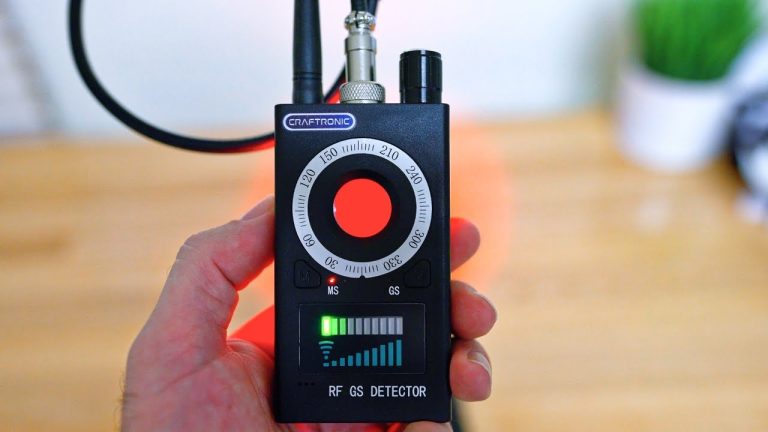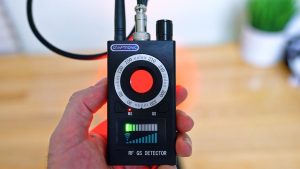 Be wary of con artists that use concealed devices! Check to see if someone is spying on you whenever you use changing rooms or stay in a hotel. The Electronic Device Detector is an excellent tool for locating tiny and concealed devices that may cause undesired exposure.
It is really simple to use this software. Bring it next to the suspected gadget, such as flower vases, lights, or mirror borders. If it finds metal, it will analyze it and emit a buzzer sound. That is how you may conduct more research.
Furthermore, it offers you with suggestions and tactics for manually locating any concealed cameras. Make yourself mindful of your privacy in public areas so that you do not assist the evil people in obtaining money. To ensure that the app works properly, make sure your smartphone has a magnetic sensor.
7. Hidden Camera Detector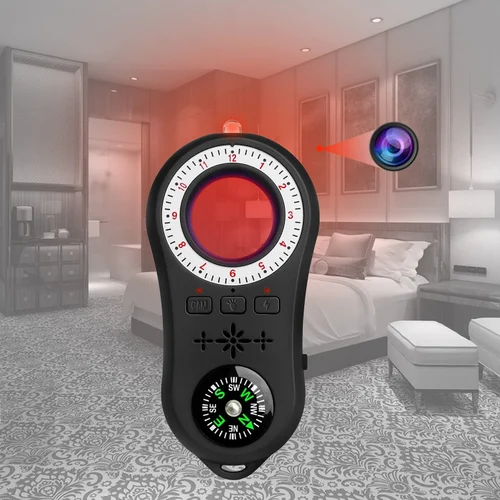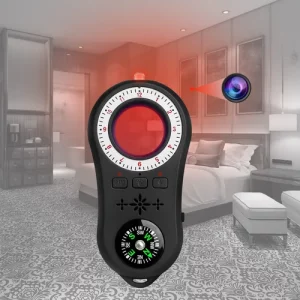 This fantastic software is required for iOS users to locate hidden cameras in public areas or networks! This equipment is equipped with a lens detector that swiftly searches the room for concealed cameras. It is appropriate for your home, public restrooms, locker rooms, hotels, and even networks.
It not only works for spy cameras, but it can also scan any device that functions like a spy device, including a laptop and a phone. Even if you access the device remotely, this app will scan and beep to inform you.
It is backed with a wide range of features for optimal performance. It is really simple to use since it detects concealed cameras by using your iPhone's camera and flash. It is also available in a free edition, allowing you to take advantage of the features without paying anything. Upgrade to the Premium version for additional features.
8. Spy Hidden Camera Detector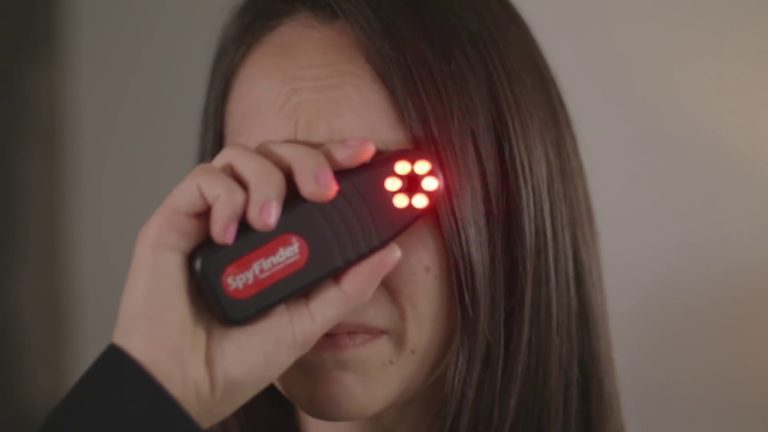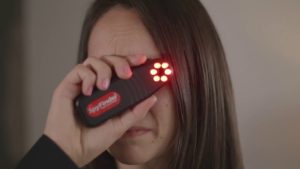 Spy Hidden Camera Detector is a fantastic program to try if you don't mind paying for it. You will be able to access a wide range of benefits with a one-time purchase. Finding spy cameras at a hotel, apartment, or anyplace else is feasible with this software.
There are two kinds of detection: manual detection and automatic detection. When you observe a suspicious lens, you may use manual detection to detect spy cameras. Meanwhile, automated detection will determine whether or not a concealed camera is present in the room.
It also includes an EMF scanner, which detects magnetic fields in electrical equipment such as spy cameras. The equipment also has a Bluetooth device scanner.
9. Electromagnetic Detector EMF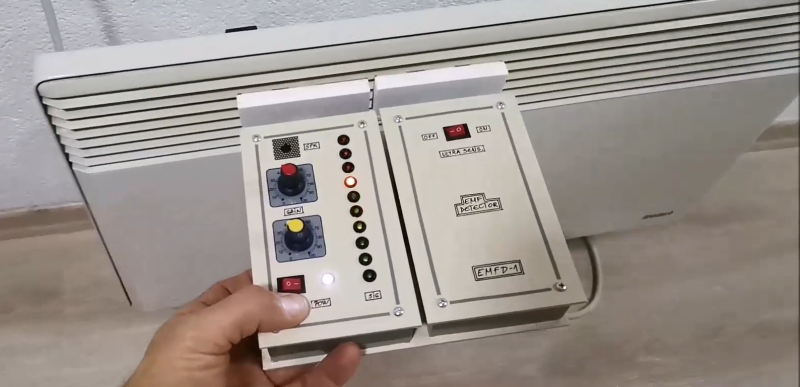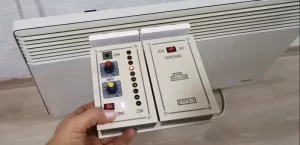 Magnetic activity varies in duration and temperature in every electrical gadget. Many hidden camera detection apps, like this one, employ EMF scanners to identify spy cameras. It's not explicitly intended to identify concealed cameras, but it's quite good at it.
Once loaded on your iOS device, it swiftly scans and recognizes magnetic-field-enabled electrical items such as microwaves, phones, and cameras. The magnetic field data will be presented on your screen.
It not only identifies concealed cameras, but it also detects excessive magnetic fields that may be hazardous to your health. When you hear a warning beep, it signifies you're close to magnetic radiation. If you move the phone near something suspect and it beeps, you can do more inquiry.
10. Hidden Spy Camera Finder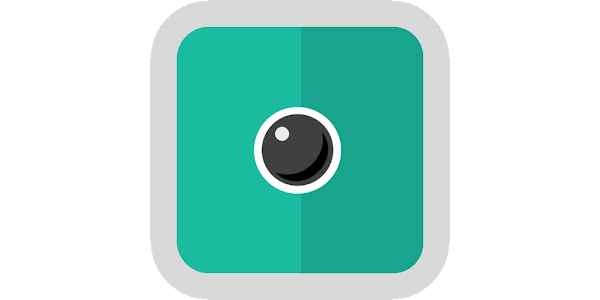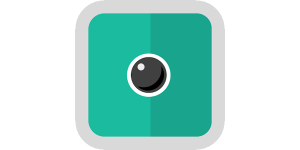 Hidden Spy Camera Finder turns your iPhone into a spy camera scanner. The program instantly scans, analyzes, and discovers questionable devices with a single click. It is appropriate for scanning hotel rooms, locker rooms, and even conference spaces.
When you press the Start Detection button, it begins scanning all devices on the current network. It is suitable for pinhole cameras, infrared cameras, wireless cameras, sleep cameras, and other applications. It is very straightforward to use, with a basic and user-friendly interface.
Furthermore, the gadget employs cutting-edge technology to detect the camera's infrared light source. Choose an object to detect, such as a socket, potted plants, art paintings, or the side of a mirror, and see whether it returns any results. This software is free, but you may subscribe for more features.
11. DontSpy 2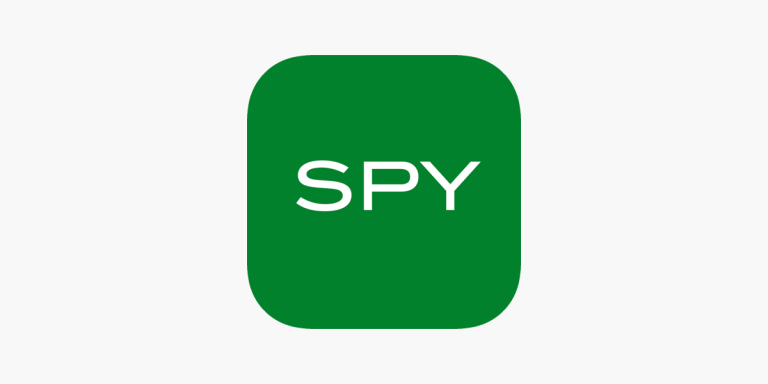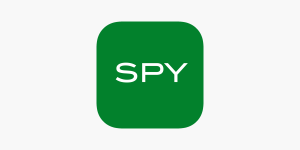 DontSpy, the most downloaded hidden camera detector, now has a completely new design. It provides you some piece of mind because there are no in-app purchases or advertisements. This updated version simplifies data reading and displays signal strength bars that depict the magnetic field in your vicinity.
This program is effective for all types of espionage devices, including microphones, speakers, phones, and concealed cameras. It has a magnetometer that detects the magnetic field emitted by gadgets and sends you a report. It offers everything you need to ensure that you are not being watched.
A simple interface facilitates operation. Once loaded on your iPhone, it communicates with your phone's magnetic sensor to instantly scan the magnetic field. Bring your phone close to questionable things for a better result.
12. DeviceOwl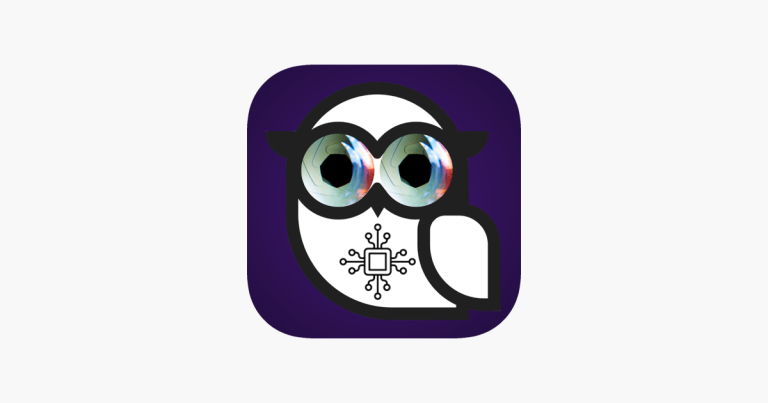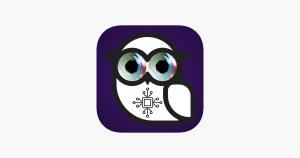 Last but not least, DeviceOwl assists in the detection of surveillance devices in conference rooms, bathrooms, hotel rooms, and other locations where privacy is required. It has the ability to identify surveillance gadgets like concealed cameras and microphones.
Because of AI point and shoot technology, this instrument is quite dependable. It was designed with your privacy in mind, so no one can snoop on or record you. Protecting your privacy while away from home might be challenging, but this software makes it easy.
How do you utilize this app? Point your iPhone towards a suspicious gadget and let the app investigate. DeviceOwl provides information on the device and its capabilities.
If you travel frequently, you should have hidden camera detecting apps on your smartphone. It protects your privacy and ensures that no one is eavesdropping on you.