Uncategorized
Top 12 Best Hairstyle Apps / Games for Android and iOS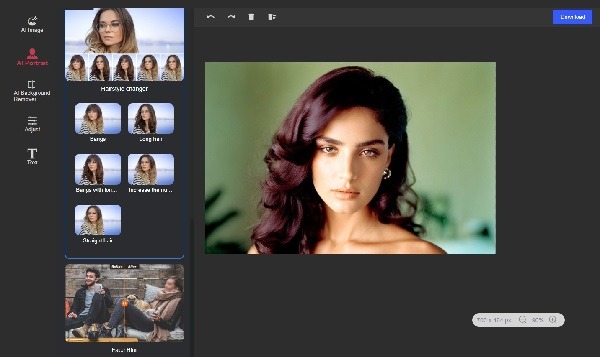 Your entire appearance can change with a new hairdo. Finding examples of hairstyles and hair colors that are popular and flattering for you is a smart idea even if experimenting with odd hairstyles can compromise your appearance. The greatest hairstyle apps are listed below in case you need a little assistance.
Some apps let you try on different hairstyles in addition to offering hairstyle inspiration. As a result, determining whether a haircut suits you is considerably simpler. All users, regardless of their sexes, hair types, or hair length, can utilize these apps. Continue reading!
Android and iOS's Best Hairstyle Apps
These applications have you covered if you're looking for the newest hairstyles, the hottest hair colors, or just want to play around with different hairstyles. Here are some of the best hairdo apps available!
1. Hairstyle Magic Mirror Lite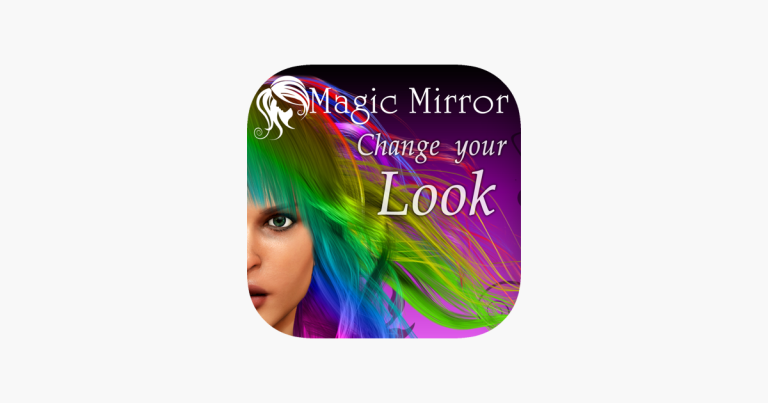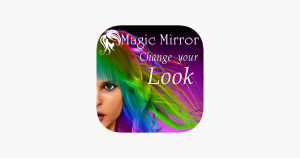 Use the Magic Mirror to experiment with various hair colors and styles. It virtually alters your appearance, allowing you to choose the best fashion for you. This program is quite simple to use. Simply snap a photo of yourself or a friend and alter your appearance.
There are various options available, including a huge selection of haircuts for both men and women and a ton of different hair colors. Magic Mirror is quite exciting and has a straightforward interface. If you like the outcome, download the image and show it to your go-to hairstylist.
Both the App Store and Google Play Store provide this app at no cost. Enjoy additional features like the rotation tool and facial detection when you upgrade to the full version.
2. Crazy Hair Salon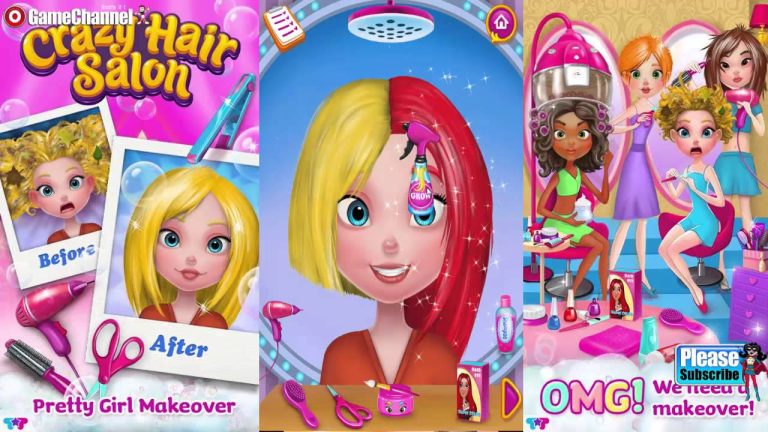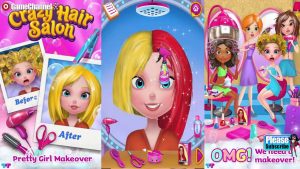 Install this software on your iOS or Android device to become a qualified hairstylist. With this app, you may style your hair in a variety of ways, including cutting, curling, straightening, coloring, and more. You want to tame the wild hair of attractive girls.
You may find a large variety of professional instruments in this app, including hair growth spray, curling irons, and blow dryers. You can choose a color to enhance the beauty of already attractive women.
There are four attractive girls available at the salon. Give them your finest care and style their hair with the offered expert equipment. Overall, this is a fantastic tool for letting your creativity run wild.
3. Hair Zapp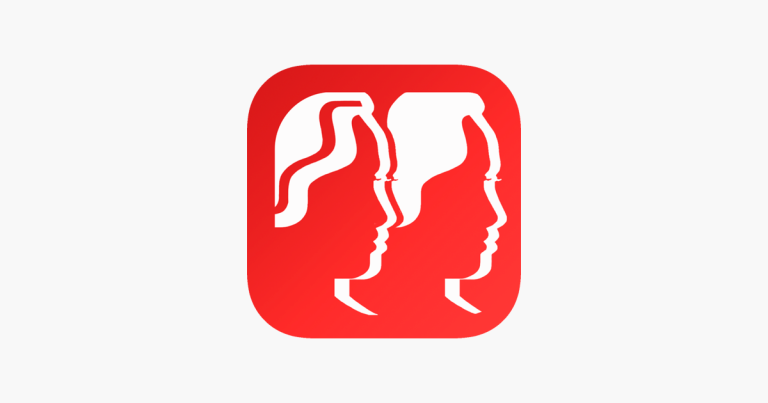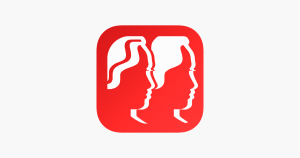 Install Hair Zapp before obtaining a new haircut, then select the look that best suits you. This top hairstyle app uses your photo to virtually style your hair so you can see how it makes you seem.
It's quite easy to utilize this tool. Open the application, then tap the camera icon. Restyle your hair, then snap a photo. Use the image as a guide to explore several hairstyles until you find one that works best for your makeover. Thanks to high-resolution imagery, the hairdo appears authentic.
Many features have been added to Hair Zapp. It features a vast community where you may get feedback on your new hairdo in addition to having a wide variety of hairstyles. Talk to your hairdresser if you're happy with the outcome.
4. Hairstyle Try On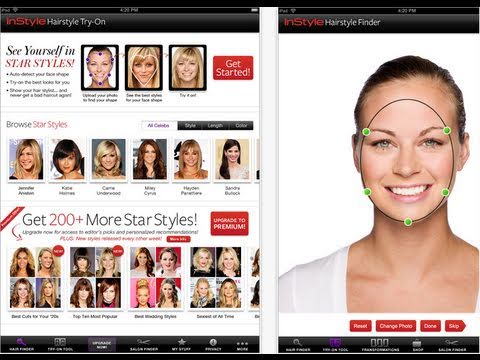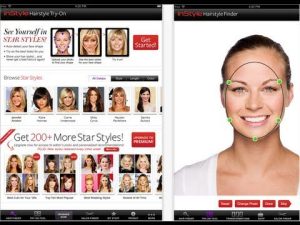 Try on a new appearance using the Hairstyle Try On feature. You have additional makeover alternatives thanks to the hairstyle app, which offers you a variety of hairstyles and colors. Thanks to the haircut simulator, which offers a variety of male and female styles as well as long and short hairstyles, it is perfect for all users.
It also offers sophisticated face recognition technologies. All hairstyles will fit your face and seem natural thanks to this technology. Additionally, it contains a hair color station where you can experiment with various hair colors including brunette, blonde, golden brown, and so forth.
Millions of users have confidence in this app's appearance. It's a fantastic method to change your haircut without looking completely ridiculous. Select a photo, then observe the dramatic difference your hairdo creates.
5. Best Hairstyles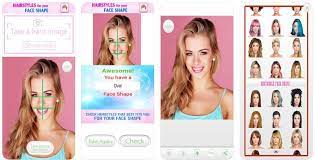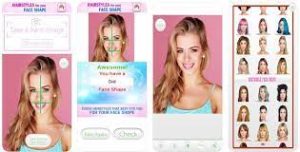 Find a hairdo that looks great on you and add it to your photo. Before visiting a hairdresser, you can select the ideal reference from a huge range of hairstyles for different hair types. Thanks to the Best Hairstyles app, changing hairstyles won't give you an odd look any longer.
This program is incredibly simple to use. Take a picture or select one from your gallery, then choose a hairdo from the assortment. Check out your new hairstyle to see how you look.
Additionally, Best Hairstyles allows you to add text, stickers, and filters to images. Additionally, you'll adore the magic art effects, cropping, HDR effect, and other features. Save and share the snapshot on social media if you're satisfied with it.
6. Hairstyle Trial Room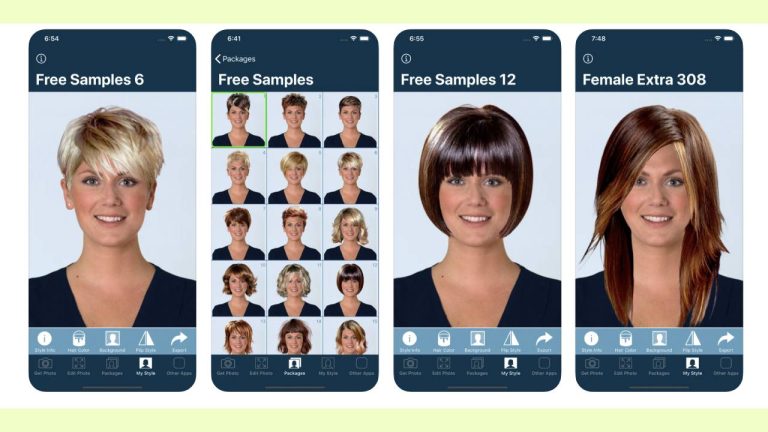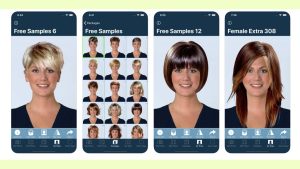 How do you appear with short hair? Consider attempting a curly style. Use the Hairstyle Trial Room to get the solution. One of the greatest hairstyle apps that shows you how you would appear in a particular hairdo is this one. Choosing a hairstyle that best fits your face and lifestyle is undoubtedly very helpful.
It offers a lot of features that are included as standard, like a wide variety of hairstyles and an easy user interface. hairdo Trial Room uses your photo to attempt any hairdo, just like its competitors. Find the ideal style by experimenting with as many as you like.
This software, created by Dream Trials, is a fun way to experiment with hairstyles. Install it on your Android mobile, then show your hairstylist the outcome.
7. Boys Men Hairstyles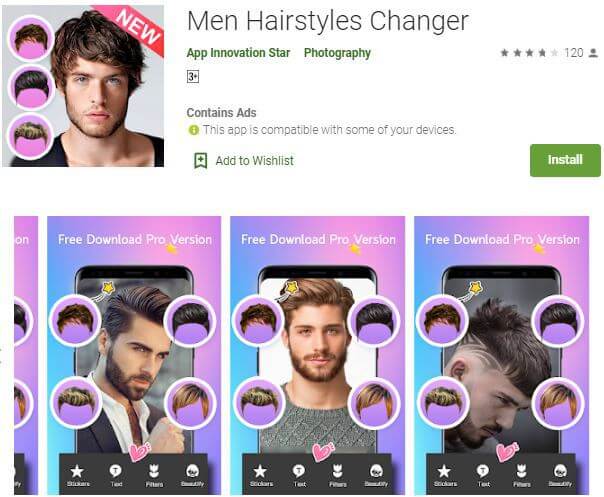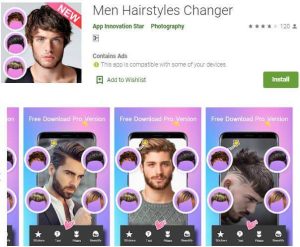 Boys Men haircuts has more than 1,000 different haircuts for men. This software provides rapid access to hairstyles for everyday use or special events including dinners, galas, and more. This application is undoubtedly for you if you're looking for the newest hairstyles for men.
Additionally, the app has an offline mode that enables you to browse cool hairstyles without an internet connection. Choose a look to enhance your appearance!
Things improve as a number of features are added. It contains photo filters, a photo editor, and a hairstyle editor in addition to a vast selection of hairstyles. Additionally, it offers mustache and beard patterns to enhance your image.
8. Hair Saloon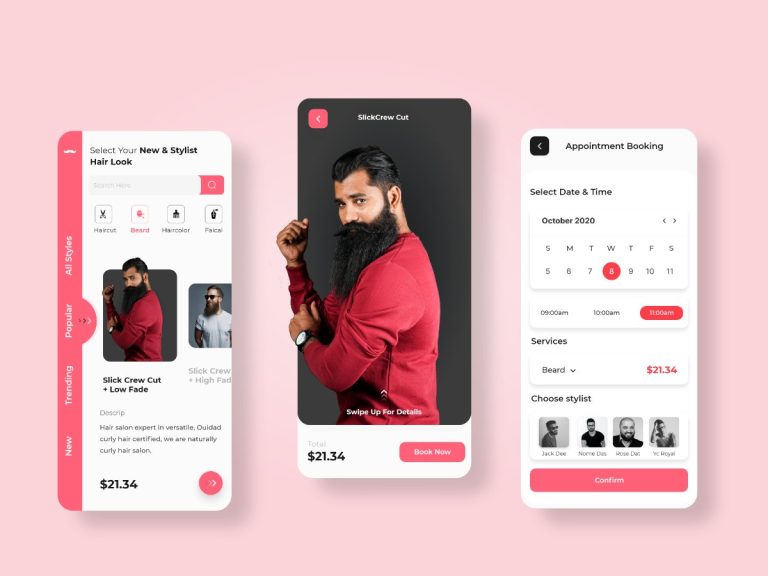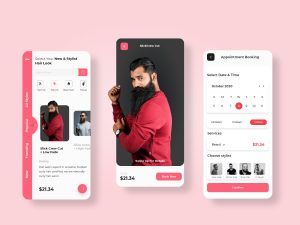 With Hair Saloon, you may experience being a skilled hairstylist. For small children, this software is a fantastic educational game, but it's also enjoyable for adults. It teaches you how to run a beauty salon and satisfy your clients.
You can choose from a variety of professional tools in this game, including a curling iron, a blow dryer, and more. Additionally, you'll discover the greatest haircuts, colors, and styling techniques.
The entire family can enjoy this free styling game app. This top hairdo app is worthwhile considering whether you want to teach your children about fashion or teach them how to interact with clients in a spa.
9. Hair Salon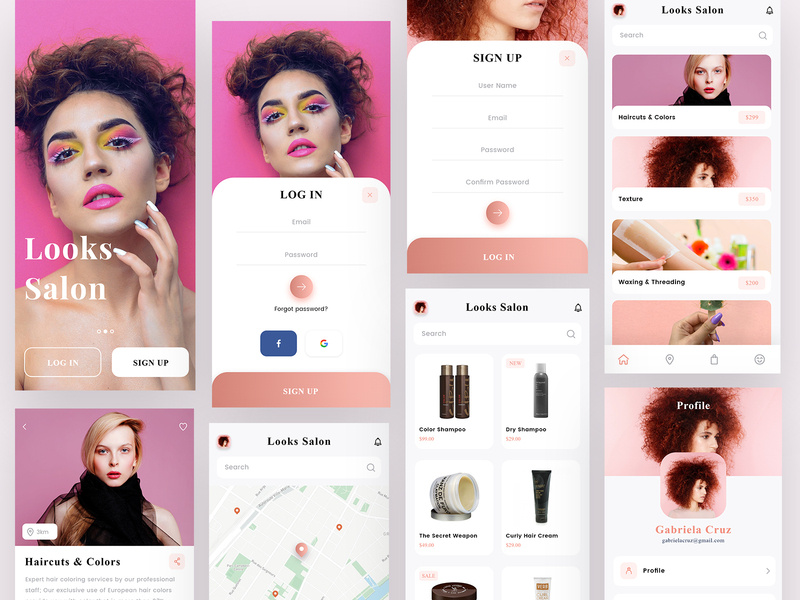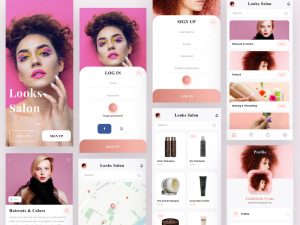 You can play this hairstyle game app to simulate being a professional hairstylist. Your objective is to alter the appearance of characters, primarily through hair styling. Choose from six engaging personas for a distinctive experience dealing with various customers.
You can use the app to learn how to use serum to cut or grow your hair. For a makeover, you could also dye their hair or give it some curl. Hair Salon is a terrific software to increase your level of creativity because it offers a variety of hairstyles to try.
Even though it's best for youngsters, you may still play the game and have fun. Because of the high-quality drawings, it is appropriate for all ages.
10. Hair Color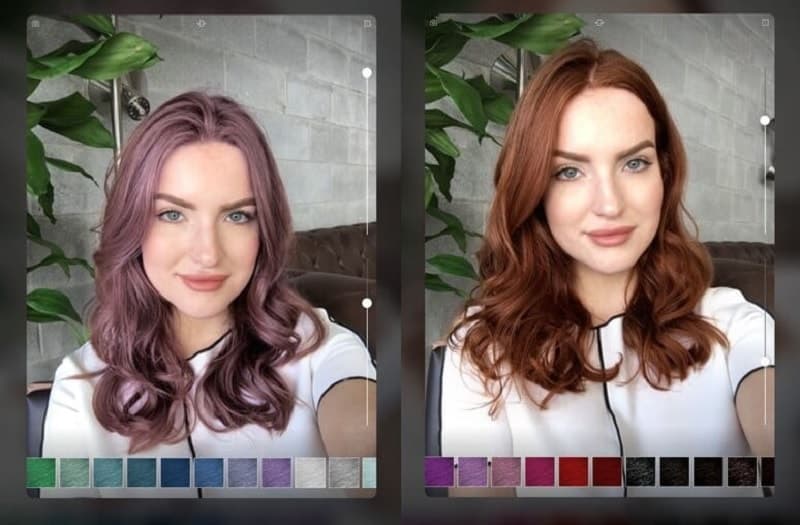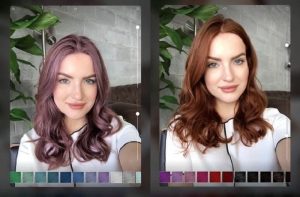 Are you considering a new hair color? One of the most incredible apps to choose is Hair Color, which you can get in the App Store. You may try on many hair colors and choose the one that suits you the best because it has live video.
You can choose from more than 50 different hues. Your image appears more realistic thanks to increased shine and intensity. Since this program predicts your future appearance, you'll never regret choosing your hair color.
How does it function? Start the app, then press the record button to begin a live video. You'll see a selection of thumbnails with various tones. Select a shade and take advantage of live hair coloring. Take a screenshot after you discover a decent one and show it to your hairstylist.
11. Hairstyle Try On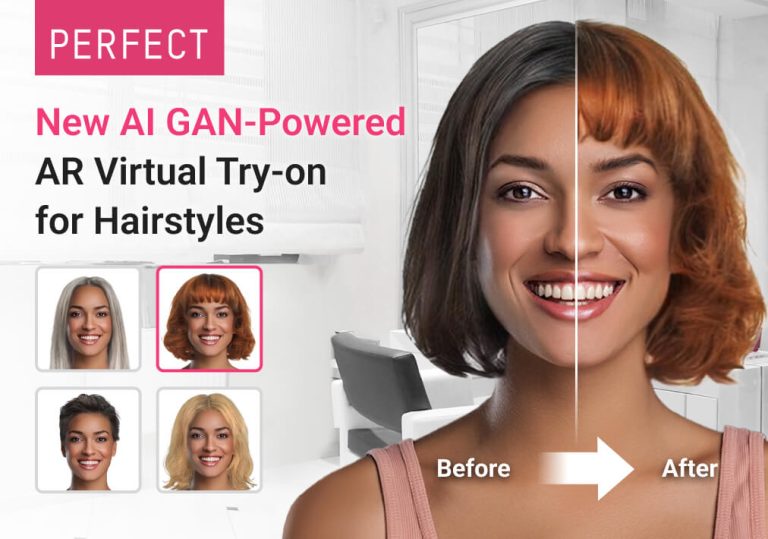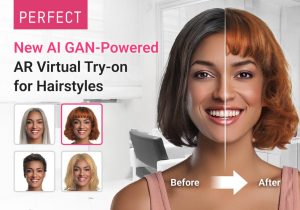 Here is yet another fantastic software to test out new hairstyles! It shows you what you'll look like with a different hairstyle, just like other applications. Just submit your photo, select a haircut from the options, and decide if it looks well on you.
It includes 36 free hairstyles of various lengths that may be upgraded to 800 different hairstyles. Additionally, it gives 50 hair colors for each style, giving you an infinite number of options to try on. Share the picture you take with your loved ones, including your family, friends, and stylist, of course.
Other options available on Hairstyle Try On include a photo editor and export. You can keep your images in the My Style album as well.
12. Hairstyle Makeover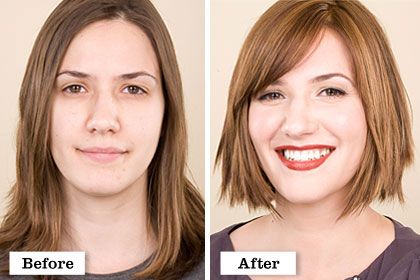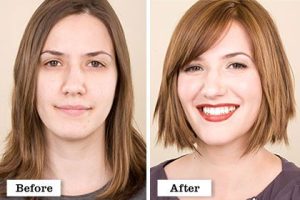 Use the user-friendly software Hairstyle Makeover to experiment with different hairstyles. Discover and test a variety of hairstyles to determine which one suits you. Additionally, you'll find mustaches and beards, making it a terrific app for both men and women.
This app takes a picture using your camera. Upload the image, then edit using the app's offered hairdo examples. Adapt the size and positioning so that it fits your facial shape. Regardless of your preferred hair length—long, short, or medium—this app provides everything you require.