Phone
Top 10 Best Deepfake Apps for Android and iOS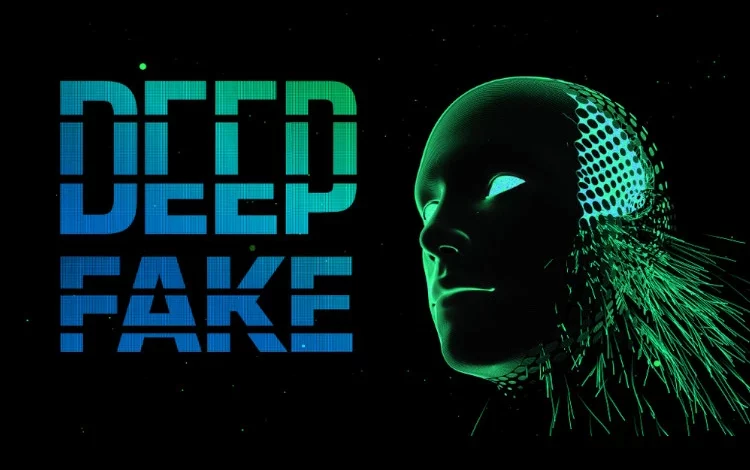 Deepfake has been around for quite some time. Regardless of the debate, it is now a common technology to edit a picture or video to make it appear authentic. Creating false material does not need a high degree of expertise. Simply download the top deepfake applications for your mobile device and start playing.
There are plenty of deepfake applications available to assist you in creating amusing memes or very deceitful material. Most applications are simple to use, allowing you to quickly edit photos, videos, and audio files. With a wider range of functions available, it's simpler to locate an app that suits your requirements.
Top 10 Best Deepfake Apps for iOS and Android
Please keep in mind that deepfake may be both beneficial and detrimental. Because the following programs are intended for entertainment and creativity, you must exercise caution when using them.
1. FaceApp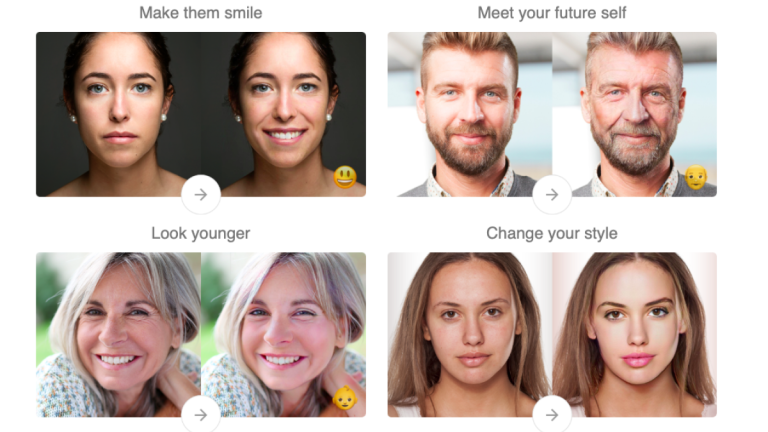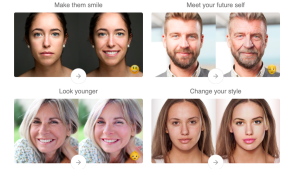 FaceApp for Android and iPhone is the most popular face editing and beautification app in the world. It uses artificial intelligence to provide smooth and seamless photo editing.
While many people use this software to improve their selfies, you may also make big alterations to the image. It allows you to grow a mustache or beard, modify your hair color, and adjust your facial characteristics. You may also glimpse how you will seem in the future.
FaceApp also includes a robust video editor for applying filters to your video recordings. Editing live-action video has never been so simple!
2. Reface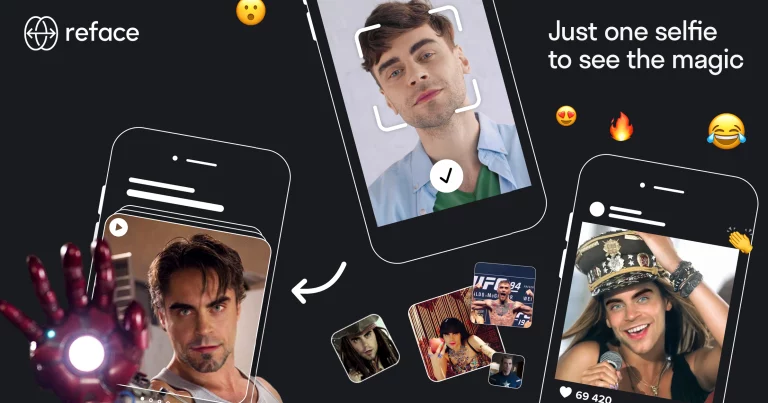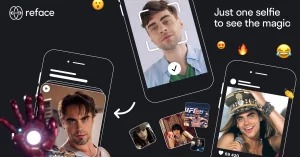 This award-winning face swap program is intended to produce a convincing deepfake video and picture. Face morphing technology allows it to transform your face so you may become a new person.
Reface also has face switch technology, which allows you to replace your face for another. Nobody will notice the fake because of the smooth movement and believable facial expressions. For fun, share with friends and observe their reactions.
Reface also has many more features, such as a face changer and gender switch. The least mentioned allows you to examine how you might appear in a different gender.
3. MyHeritage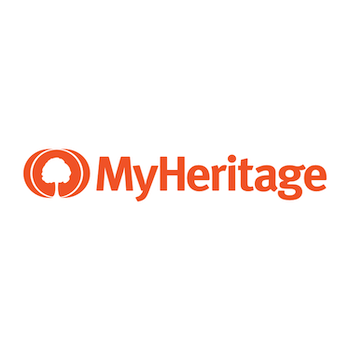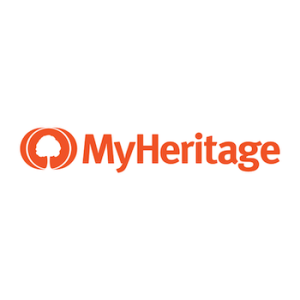 Animating faces in historical photographs is a fantastic way to bring your ancestors to life. Deep Nostalgia, a fantastic tool introduced by MyHeritage, makes this possible. It makes use of AI technology to recreate beautiful experiences and link you with your memories.
You may create a family tree by inputting numerous names into this program. MyHeritage uses intelligent matching technologies to locate information in its database. It now contains over 81 million family trees worldwide, and some of them may be your relatives.
Furthermore, MyHeritage's colorizer tool allows you to convert black and white photos into colorful images. It also aids in the resolution of a few other difficulties such as fading colors and unclear faces. As the name implies, this is an excellent picture editor for preserving your legacy.
4. Wombo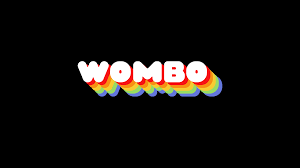 Have you ever seen a strange selfie that can sing on social media? You might be wondering how individuals can be so inventive with photo editing. And you're going to learn their secrets.
Wombo is a fantastic tool for creating those hilarious and entertaining singing selfies. This is essentially a lip-syncing tool that uses artificial intelligence technologies to make your selfies sing. You may wow your friends or family with a unique selfie in just a few simple steps.
It is quite simple to use Wombo. After you activate the app, take a selfie and select a song to sing. Allow the magic to work and watch as Wombo turns your selfie into a unique singing selfie. Will you reveal this information to your friends?
5. Jiggy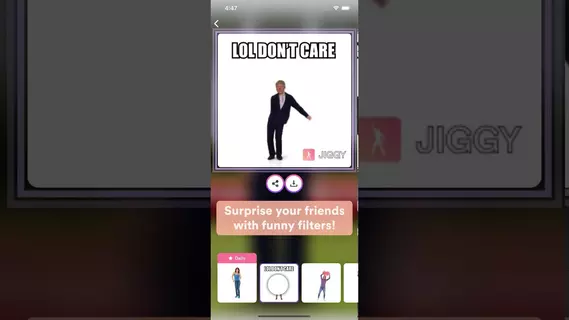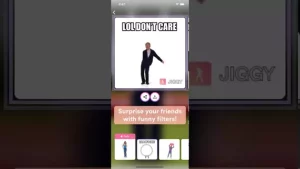 Jiggy is another great free deepfake tool for creating entertaining fake material on social media. This smartphone app is a piece of magic. It animates still photographs for stickers, GIFs, or videos using cutting-edge technology. Prank your friends or family by using the unusual and odd stuff.
Jiggy has several more characteristics aside from complete body exchange. There are over 100 distinct dances and GIFs to animate photographs. It also delivers immediate results, allowing you to avoid laborious editing.
Are you happy with your creation? Enjoy the fun with your pals. Jiggy is also quite simple to use. Simply upload your images, select a dance, and let Jiggy handle the rest.
6. Face Swap Booth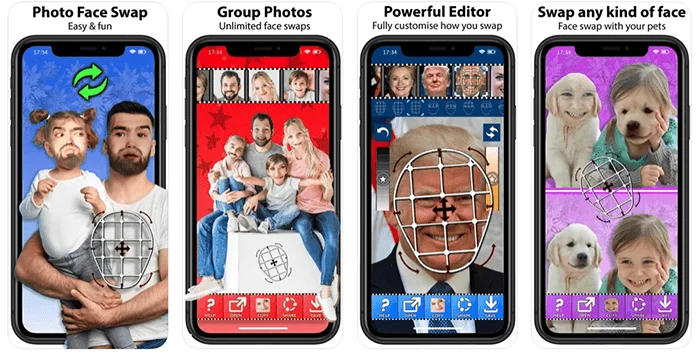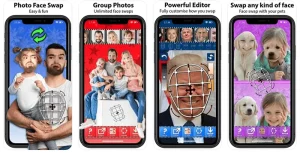 If you love changing your appearance, this deepfake tool is for you. Face Swap Booth is particularly created to alter faces across images, resulting in unique and surprising effects.
Change the faces in your images to those of your friends, family, or even top celebrities. With extensive editing tools, you have a plethora of possibilities for improving the photographs after exchanging. If you like it, keep the faces so you may use them on future photographs.
This software has a sophisticated face detector that detects faces in photos automatically. You'll also appreciate the preloaded celebrity images and swappable faces.
7. FaceMagic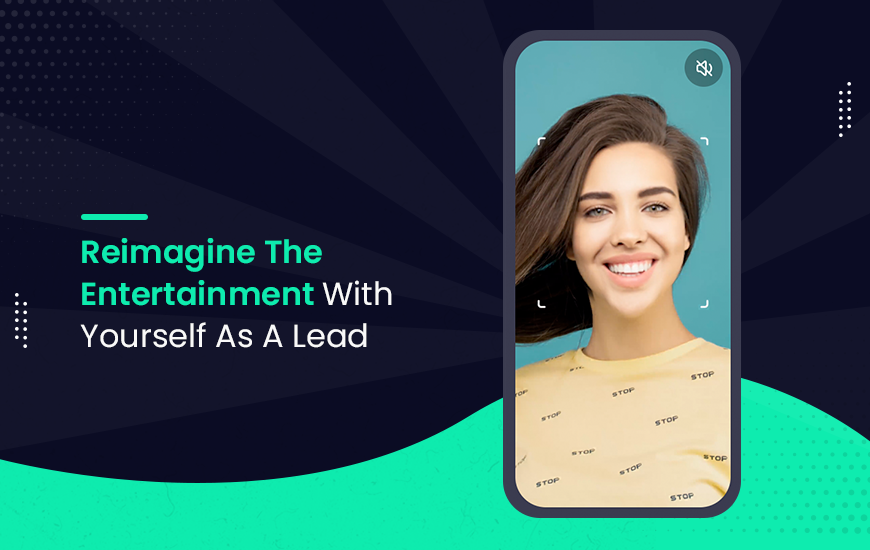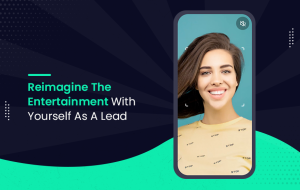 FaceMagic is an AI-powered face swap tool that lets you switch out faces in any image, video, or GIF. You can make humorous looks in seconds by following a few easy steps. Simply upload a photo from your collection and let FaceMagic work its deepfake magic.
It is capable of more than just face swapping. Choose a photo and do some magic to make it dance. You might also be interested in transforming your or a friend's face into a celebrity.
You should also take use of the gender switch option. This function allows you to examine how your face might appear in a different gender. Share the images with your family and enjoy the laughter.
8. Anyface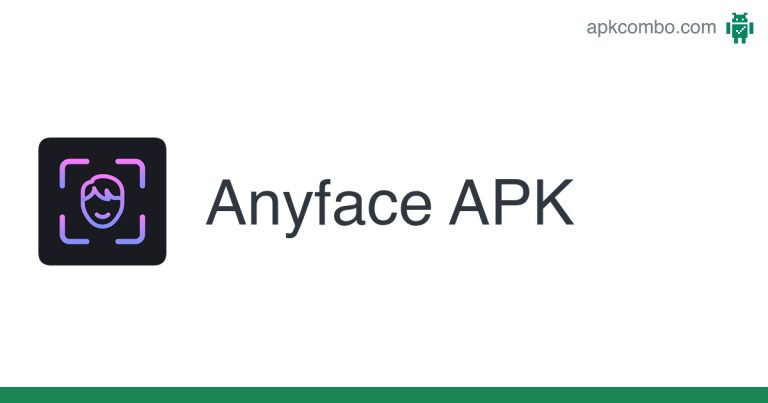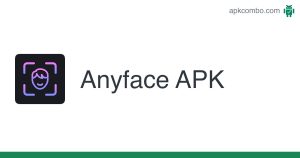 Anyface is an excellent software for surprising your pals with a different look. This program is intended to animate and bring your photographs to life with a single click. You only need to pick a photo to do deepfake magic. In a few seconds, you'll notice a new face.
This wonderful program is jam-packed with entertaining features. If animating photographs isn't enough for you, put them to life by making them talk. It comes with pre-programmed sentences that may be used to make talking photographs. It also allows you to apply gorgeous filters to improve the image as one of the top deepfake applications.
Anyface, with its basic and easy layout, might be a terrific tool for everyone. Don't be concerned about your editing abilities because it contains simple tools. Improve your user experience and update your content!
9. Deepfake Studio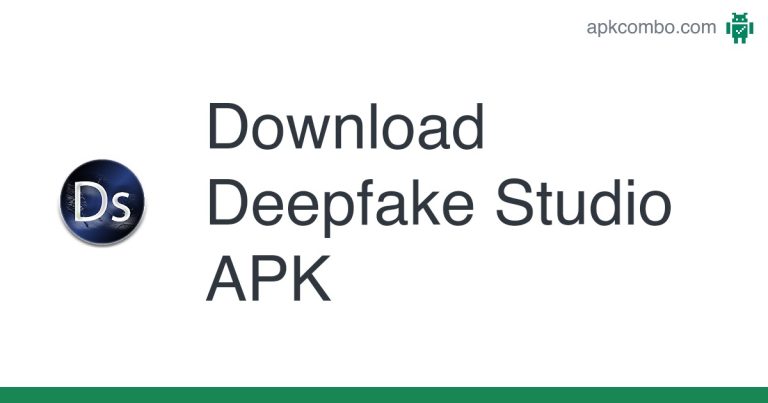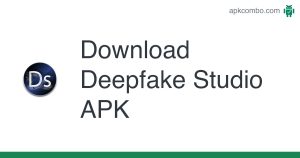 Deepfake Studio takes face swap to new heights. When switching faces between photographs is no longer entertaining, you may change the faces of musicians in a music video.
Deepfake Studio includes facesets that enable this. Each faceset contains up to 500 photos, giving you virtually limitless options for face swapping. Things only get better now that you can create your own facesets.
This tool, like other deepfake apps, is driven by artificial intelligence technology, which guarantees a smooth and seamless transition. Deepfake Studio may expand the scale of a low-resolution image for a more realistic outcome.
10. Faces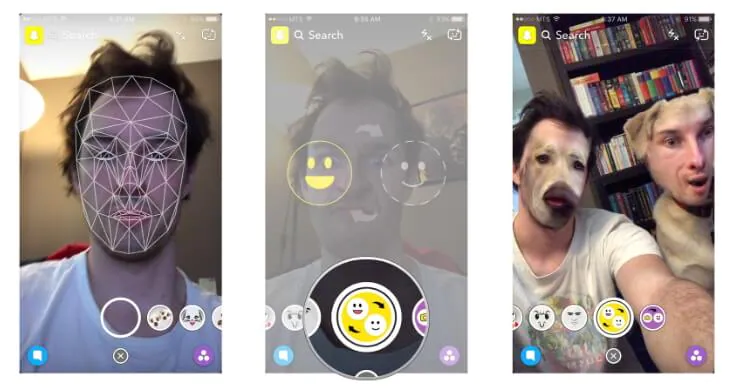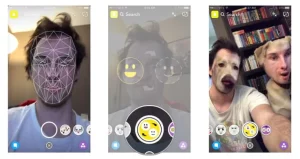 This is a comical face changer that you should use to bring some joy with your buddies. You may use this program to make humorous films and gifs for any occasion, such as birthdays, New Year's, or just for fun. It takes a photo with your selfie camera, so make sure it works properly.
Faces blends your face with amusing frames to create a fun and one-of-a-kind shot. It also features a wide range of hair, glasses, hats, and masks to enhance photos, gifs, and selfie videos. You'll be able to share your creation with pals in just a few steps.
Faces, one of the deepfake programs, can do a live face swap. Change your faces with your friends, pets, or even celebrities and have a fun time.