If you enjoy modifying the design and other aspects of your phone, consider altering the built-in stock dialer for your Android phone with the aid of Android dialer applications.
Since Alexander Graham Bell received the initial patent for the telephone in 1876, this gadget has undergone ongoing evolution and improvement. You can do so many things with your smartphone nowadays, but the basic function of a phone is still to dial a number and make a call.
Users now have more customization choices to make their phones smarter and better thanks to the advancement of smart technology. Utilizing free dialer applications is one approach to improve the functions of your phone's default dialer software. Some of the best Android phone dialer applications available in 2023 are reviewed below.
What Are the Best Dialer Apps For Android in 2023?
If you're dissatisfied with your smartphone's default dialer, here's a list of the best Android dialer applications for 2023.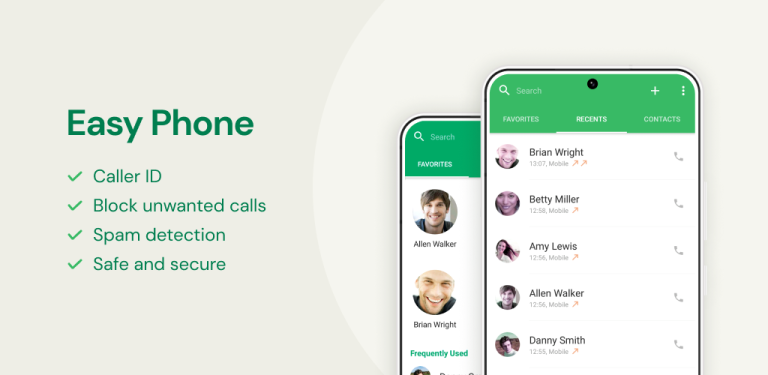 Simpler created this program, which is accessible in 15 languages, including Spanish, Deutsch, and 13 others, including English.
Features:
The user interface is attractive, intuitive, and straightforward. There are 40 distinct themes from which to pick.
There includes a caller ID feature, as well as the opportunity to block spam calls.
By name and number, the T9 dialer allows for a rapid search.
It is simple to locate frequently dialed numbers.
2. Contacts, Dialer and Phone by Facetocall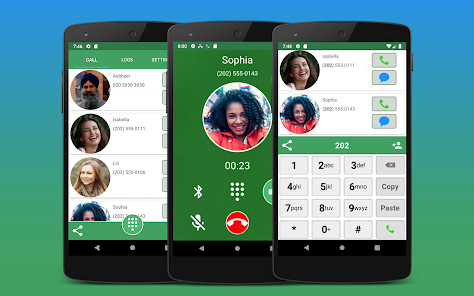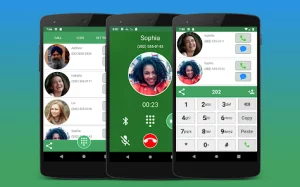 This program, created by Gazman, allows two sim cards and is equipped with smart contact management features.
Features:
You may call a contact, send a text message, email, and WhatsApp message with one click. You may also block calls with a single click.
The user interface is huge, with larger-appearing names and images, as well as a wide calling keypad, making it easier to identify contacts even in a haze.
The Facetocall smart algorithm makes it easy to view a call history connected with a certain contact.
You can choose certain contacts whose calls you cannot afford to miss. It may be a call from your family, business colleagues, or another key contact. These numbers will be labeled as VIP contacts, and when you call them, your phone will ring at full volume, even if it is in quiet mode.
3. Phone X Full i Call Screen With Dialer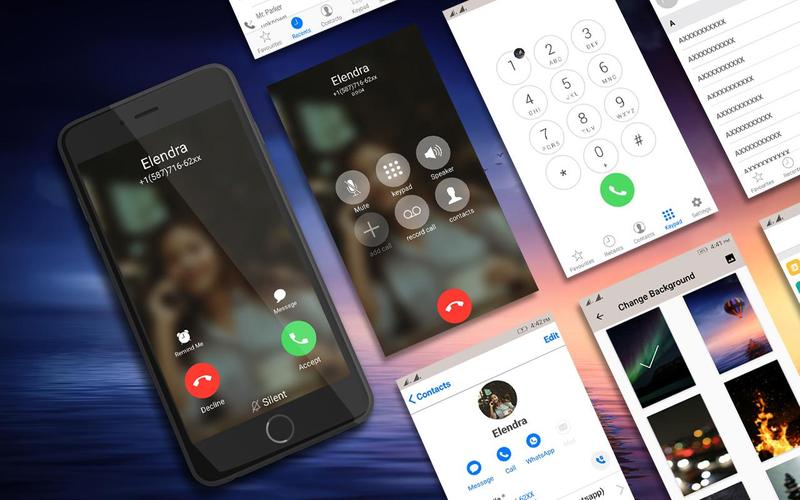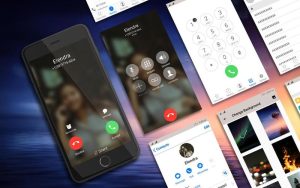 Your Android phone's dialer and call screen may be totally transformed into the dialer and call screen of an iPhone with Tritons' program. Dual SIM cards are also supported.
Features:
The HD callback screen is simple to use.
Calls can be stopped, and they can also be recorded.
Clever T9 search is available, as well as choices to set popular free ringtones and create HD backgrounds.
4. Pure Phone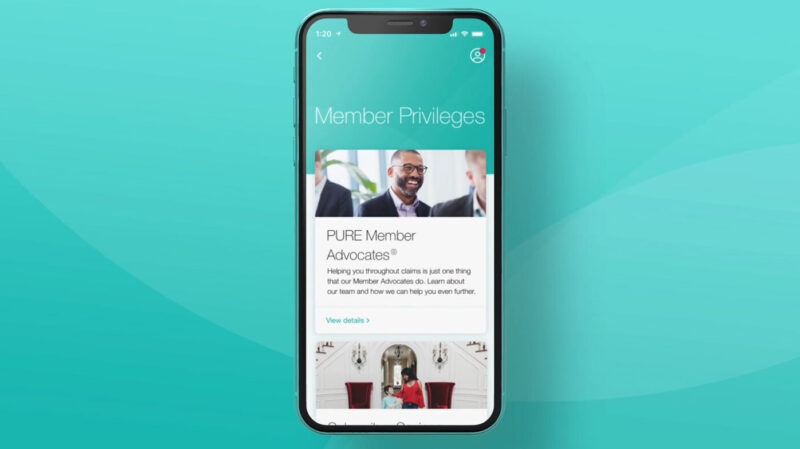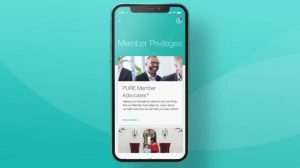 This software from Melons Caller Lab is a good choice for a free dialer app since it does not store any user information and provides the user with total privacy.
Features:
By name and number, the T9 dialer offers a rapid search option.
This software allows you to search for and instantly access other apps on your phone.
5. My Photo Phone Dialer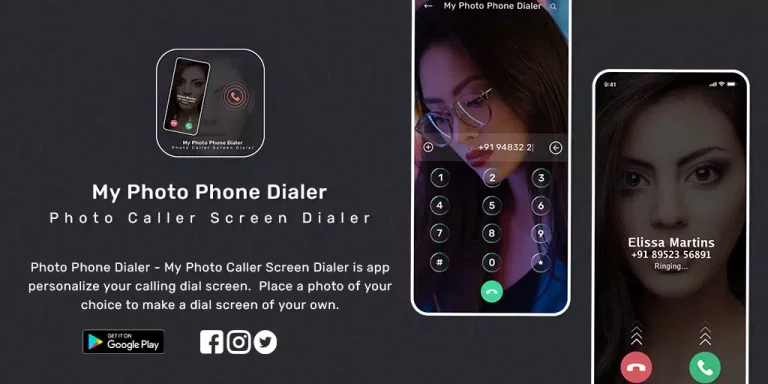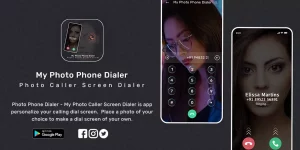 This program, provided by Color Flash App Studios, allows you to customize the dial and calling screen to your own.
Features:
Besides from standard dialer functionality, what makes this program stand out is the ability to personalize the dial screen, caller, and dial pad.
You also get a full-screen photograph of the caller to identify them.
6. Dialer+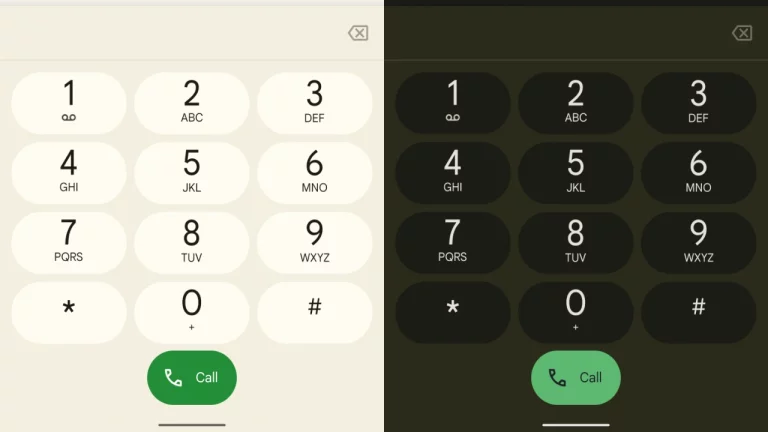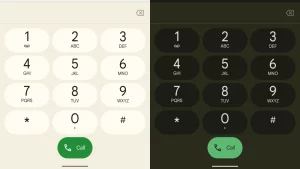 This app, provided by the Contacts Plus Team, serves as the Contacts+ app's launcher.
Features:
A contact app and a dialer app are all you get.
You can easily backup your contacts list and ban unknown calls.
The predefined themes allow you to modify the dialer app to your liking.
7. Truecaller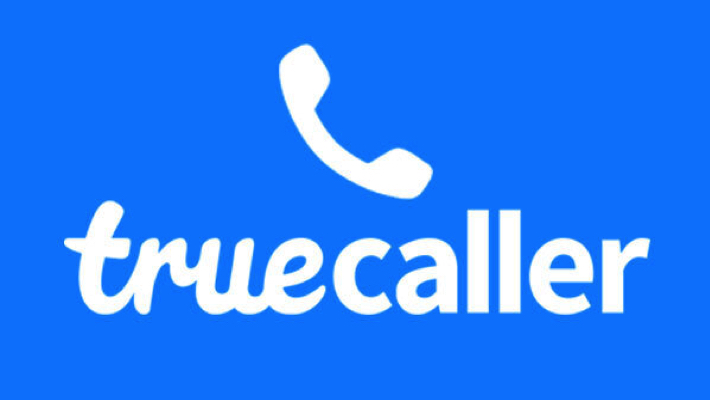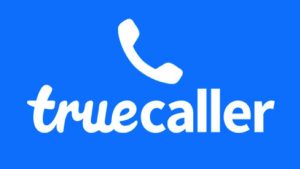 Truecaller is one of the most well-known applications for determining caller ID and blocking unknown calls. True Software Scandinavia AB is the developer of this software, which is available for both Android and iOS devices.
Features:
Truecaller allows you to sleep well since it is incredibly effective at preventing telemarketing calls.
With the premium edition, you may record calls and see who has visited your profile. You may also disable adverts and opt to remain anonymous while seeing other profiles.
This program has money transfer tools, smart messaging, backup contacts, phone history, and much more. This software is gradually becoming into an all-purpose app for managing many of your phone's features.
8. Hangouts Dialer – Call Phones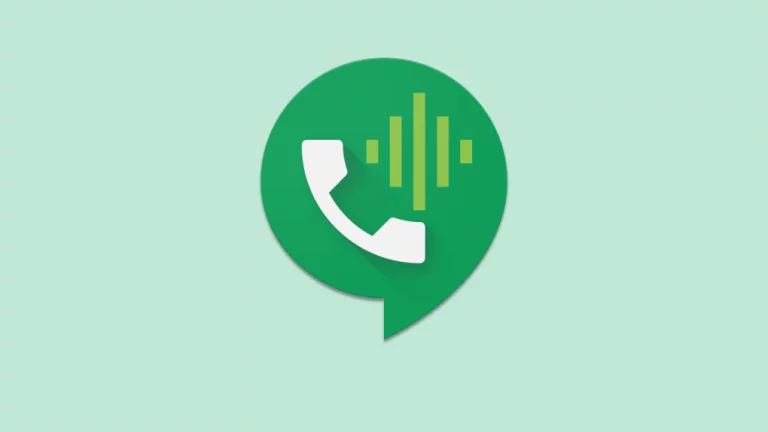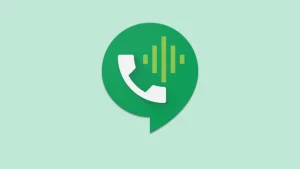 This software has evolved from a messaging app to a calling app, with most calls to the US and Canada being free.
Features:
You may connect to both mobile and landline phones.
You may use your Google Voice number to make VOIP calls over the internet.
The Outbound Caller ID will display a confirmed number to the person you are phoning.
9. Old Phone Dialer Keypad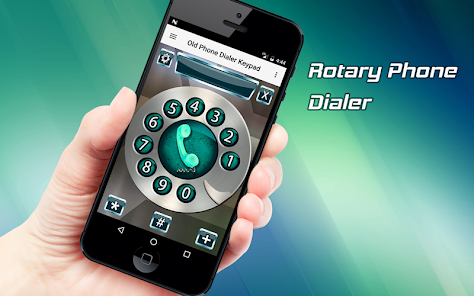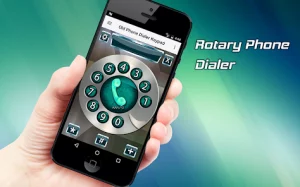 Brilliant App Studios provides this software, which features a distinctive user interface.
Features:
With a rotary dialer keyboard, this app design is reminiscent of old-fashioned table phones.
This program also includes a list of 3D Contacts with four themes: black dialer, metal style, wooden, and sand blue dialer.
10. Zeo Dialer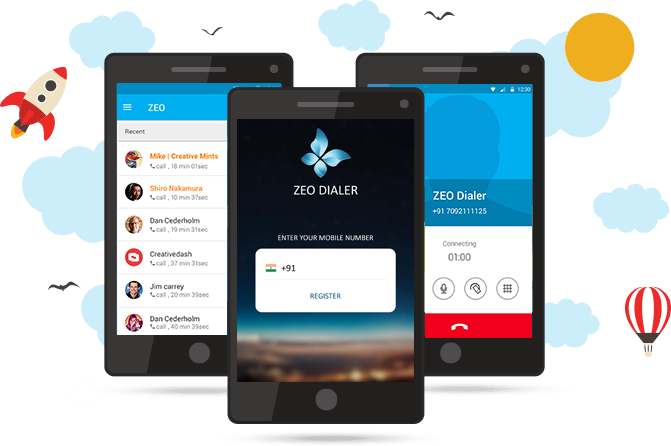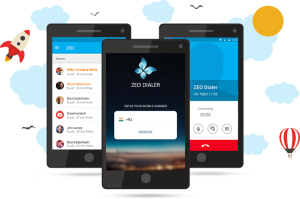 This program, created by Zeo Dialer, has a great UI.
Features:
This program allows users to make VoIP calls using WiFi or mobile data.
This program is compatible with the majority of operating systems.
Nat Traversal, main Codecs, and standard SIP RFC are all supported by this app.
Moreover, the dialer provides real-time SIP status.