Alternatives
Best 9 AI Crypto Projects that make you Millionaire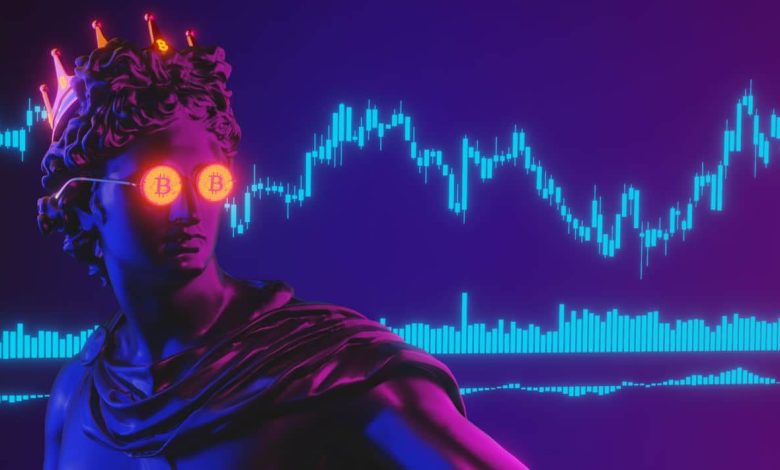 Introduction to a thrilling voyage into the realm of AI crypto projects, where innovation meets the power of the blockchain to transform the future of money. It's critical to stay ahead of the curve in this rapidly changing world. So, what better way to do so than to investigate the top AI crypto projects that are reshaping the financial landscape and providing rich opportunities to those willing to embrace the digital revolution?
As we continue on our enthralling journey, we'll dig into a curated selection of cryptocurrencies precisely classified by market capitalization and explain each one individually. From time-tested behemoths to daring newbies, each of these projects taps into the enormous potential of Artificial Intelligence, pushing the frontiers of what is possible in a decentralized environment.
Join us as we explore the possibilities of these AI crypto projects and how they are transforming many sectors. These projects have the potential to change the world as we know it, from improving financial transactions to streamlining supply networks and even transforming how we interact with technology.
Whether you're a seasoned crypto enthusiast trying to diversify your holdings or an inquisitive novice searching for insights into the most promising options, this thorough guide will arm you with the information you need to make educated decisions and capitalize on the potential for wealth production.
So buckle up and prepare for an exciting voyage through the 10 top AI crypto projects that hold the key to a brighter, more inventive future.
Best 9 AI Crypto Projects that make Millionaire
Here are the top nine AI cryptocurrency projects in 2023 take a look please:
GRT, the Graph's native currency, is used to reward node operators for indexing and serving data. GRT holders can also stake their tokens to help manage the network. GRT tokens are used to pay for Graph network data requests. They are also used to reward node operators that help the network by indexing data and responding to inquiries. The Graph (GRT) protocol is a decentralized system for indexing and querying blockchain data.
It enables developers to create and distribute open APIs known as subgraphs that anybody may use to access data from any blockchain. Although The Graph is still in its early stages, it has already been embraced by a number of notable blockchain projects, including Ethereum, NEAR, and Solana. As blockchain technology becomes more widely used, The Graph is well-positioned to become a key player in the decentralized data infrastructure field.
Here are some of The Graph's primary features:
Decentralized: Because the Graph is a decentralized system, it is not controlled by a single entity. As a result, it is more safe and dependable than centralized data indexing methods.
Open: Because the Graph is an open protocol, anybody may create and publish subgraphs. This makes it simple for developers to access and use blockchain data.
Scalable: Because the Graph is meant to be scalable, it can manage a significant number of data requests. This makes it an excellent alternative for applications that require massive volumes of data from the Injective (INJ) blockchain.
Injective (INJ) is the native token of the Injective Protocol, a decentralized finance (DeFi)-optimized, open, interoperable blockchain. INJ coins fuel the Injective ecosystem, which includes:
Governance: INJ holders can vote on ideas that impact the Injective Protocol's future.
Validation: INJ token holders may stake their tokens to become validators and earn incentives for helping to secure the network.
Burn auctions: INJ tokens are burned (destroyed) to reduce supply and boost the token's value.
Fees: INJ tokens are used to pay fees on the Injective Protocol, such as gas fees for smart contract execution.
The Injective Protocol is intended to offer a strong foundation for DeFi applications. It has several qualities that make it ideal for this purpose, including:
Interoperability: Because the Injective Protocol is compatible with different blockchains, users may access DeFi apps from other chains.
Scalable: Because the Injective Protocol is meant to be scalable, it can accommodate a huge number of transactions without sacrificing speed. The Tendermint Proof-of-Stake (PoS) consensus method, which is a verified and secure consensus process, secures the Injective Protocol.
INJ coin is available on several exchanges, including Binance, Huobi, and OKEx. If you want to use DeFi apps, the Injective Protocol is an excellent choice. It is a safe, scalable, and interoperable platform with a diverse set of DeFi applications.
The Render Token, abbreviated RNDR, is an ERC-20 token used to pay for rendering services on the Render Network, which produces animation, motion graphics, and visual effects. The Render Network is a shared GPU rendering infrastructure where users may rent out idle GPU resources for use in rendering projects. This might help with complex rendering jobs like animation, motion graphics, and VFX. On the Render Network, RNDR tokens are used to pay for rendering tasks. When submitting a rendering task, the user must specify how many RNDR tokens they are ready to pay for the work.
The Render Network will then match the job with a supplier that has the required GPU power and is prepared to render the task for the fee indicated. Render Network services such as storage and bandwidth may now be purchased using RNDR tokens. RNDR tokens can also be staked to win incentives. The Render Network is presently constructed on the Polygon blockchain; however, a proposal to transfer the network to Solana is being considered. Solana is a quicker and more scalable blockchain than Polygon, which would improve the efficiency of the Render Network.
SingularityNET (AGIX) is a blockchain-powered decentralized platform that allows anybody to easily "build, share, and monetize" Artificial Intelligence (AI) services. It is a worldwide artificial intelligence marketplace where anybody can design, implement, and sell AI services. The SingularityNET platform's native cryptocurrency is the AGIX token. It is used to pay for AI services and goods on the marketplace and to engage in platform governance. Anyone interested in the future of AI will find the AGIX token to be a valuable asset. It is a token with the potential to increase in value as the SingularityNET platform expands and develops.
Oasis Network is a blockchain network designed for DeFi, NFTs, and secret computing. Rose is its native token. Here are some of the Oasis Network's primary features:
Privacy-preserving: The Oasis Network employs a number of privacy-preserving technologies, including zk-SNARKs, to enable users to transact and engage with dApps without disclosing their personal information.
Scalable: The Oasis Network is built to be scalable, capable of processing thousands of transactions per second. This makes it appropriate for DeFi applications requiring high throughput.
Efficient: The Oasis Network is built to be energy efficient, with minimal gas expenses. This makes participation in DeFi apps more affordable for consumers. A Proof-of-Stake consensus method protects the Oasis Network. This makes the network resistant to attacks and assures that it is fair and decentralized.
The ROSE coin is used to pay for Oasis Network gas expenses and to participate in governance. It may also be wagered in order to win prizes. Although the Oasis Network is still in its early stages, it has the potential to become a big player in the DeFi arena. Its privacy-preserving properties make it perfect for sensitive data-required applications such as healthcare and financial services.
Ocean Protocol is an open-source protocol designed to enable organizations and people to share and monetize data and data-driven services. It is based on the Ethereum blockchain, and its native currency is the OCEAN token. The Ocean Protocol is intended to address the issues of data sharing and commercialization.
Among these difficulties are:
Data silos: Data is frequently siloed, making it harder to exchange and use.
Data fragmentation: When data is fragmented, it becomes harder to identify and retrieve.
Data security: Data can be exposed to security threats.
Data privacy: Data can be sensitive and must be protected.
Overall, Ocean Protocol is an exciting initiative that has the potential to change the way data is shared and monetized. However, it is still under development and has significant difficulties.
Fetch.ai (FET) is a decentralized autonomous organization (DAO) that is constructing and deploying autonomous economic agents on a blockchain platform. These agents are software programs that can accomplish tasks or make choices on behalf of individuals, organizations, or other machines. The FET token is the Fetch.ai ecosystem's native currency. It is used to pay for transactions, stake in the network's security, and vote on governance initiatives. FET is also used to incentivize the development and deployment of self-sufficient economic agents. AI crypto projects are expanding the notion of decentralized autonomous organizations (DAOs), which enable AI-powered decision-making. The Fetch.ai platform is still in the works, but it has the potential to change the way we interact with our surroundings. Fetch.ai can automate chores, make judgments, and learn from our experiences by allowing autonomous agents to operate on our behalf. This might result in more efficient and tailored experiences in a variety of areas, including transportation, logistics, banking, and healthcare.
OriginTrail (TRAC) is an open-source protocol that combines the power of blockchain technology with knowledge graphs for data management, storage, and usage in Artificial Intelligence and other applications. The OriginTrail protocol enables the development of a decentralized knowledge graph, which is a network of interconnected data points that may be used to track the origins of commodities and services. This information may be utilized to improve the efficiency, traceability, and transparency of the supply chain. The TRAC coin is the OriginTrail network's native token. It is used to reward data producers, node operators, and other network members. A number of firms and organizations, including Walmart, Nestlé, and Google, are presently using OriginTrail. It is an exciting technology with the potential to transform the way data is maintained and used. AI-powered data markets have the potential to open up new avenues for data monetization inside AI crypto projects.
InSure DeFi (SURE) is a decentralized insurance system that protects DeFi customers from smart contract attacks, fund losses, and other dangers. It is based on the Ethereum blockchain and automates the insurance process with smart contracts. SURE tokens are used to pay insurance premiums and to vote on inSure DeFi protocol proposals. They can also be wagered in order to receive prizes. SURE tokens are available for purchase on several exchanges, including Uniswap, Binance, and Huobi Global. If you want to secure your DeFi assets, Sure DeFi is a fantastic solution to explore. It is a safe, transparent, and community-driven protocol that provides full risk coverage. AI crypto projects provide the promise of a decentralized future in which AI technology acts as a driving force for good global change.
The dKargo (DKA) cryptocurrency was introduced in 2021. It runs on the Ethereum blockchain and makes use of the ERC-20 token standard. DKA is intended to be used as a form of payment for shipping and logistics services. The dKargo platform is still in the works, but it has the potential to transform the transportation sector. Shippers may trace their shipments in real time, pay for shipping services securely and openly, and save money by utilizing DKA. Supply chain management is being reimagined by AI crypto projects that provide transparency and traceability throughout the process. If you want to understand more about dKargo (DKA), you may go to their website.