You've found the proper site if you're looking for the top free Mac video editor in 2023. The top ten editing programs for Mac will be listed below for your convenience. For more details, keep reading!
Since they have a lot of videos that they wish to edit for better presentation or preservation, many individuals are searching for free video editing software for Mac. Are there any Mac video editing programs that are worthwhile to use? This is a frequent query on internet discussion boards. In order to help you with this, we have compiled a thorough list of several top video editors for Mac.
The supported video formats, along with the advantages and disadvantages of the top 10 free video editors for Mac, were also considered in our evaluation of these Mac video editing programs.
Top 10 Free Video Editing Programs for 2023
It's important to keep in mind that any free tool will have limitations, whether those limitations take the form of restricted features, in-app advertisements, or watermarks. This is true even though all of the tools on the list of free video editors for Mac that we have provided below are excellent for the process of creating content for social networking platforms. However, we have made every effort to put together a thorough list of the items that are the most beneficial and comfortable for you.
1. iMovie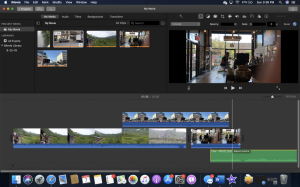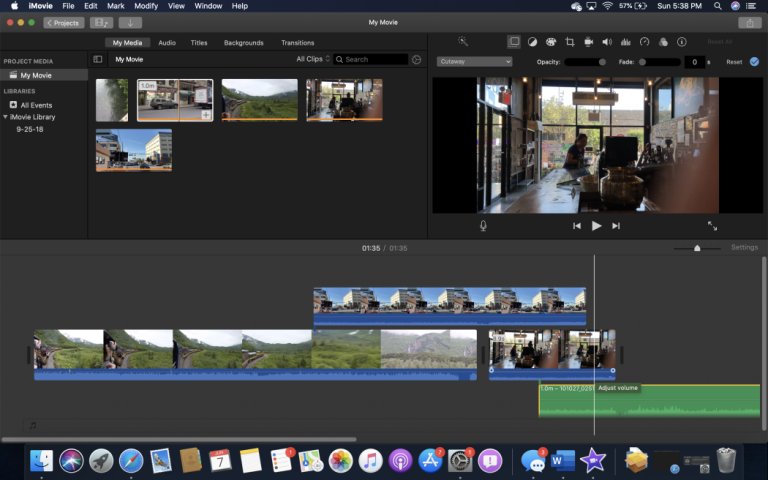 With the purchase of a new Mac operating system, iMovie, a video editing tool, is included without charge. A great and cost-free movie editor for Macs is the most recent version of iMovie, version 11. It has a ton of helpful tools, like audio editing, one-step effects, and movie trailers, among others.
In just a few easy steps, you may export films or movies for usage on your iPad, iPhone, or other mobile device in addition to uploading your media to YouTube. However, if you buy a new device, you won't need to pay for an iMovie. You will also discover that when you first start using iMovie, it is challenging to become skilled with it. The best free video editing software for Mac is frequently cited as being iMovie, which has a strong reputation in this field. To improve your skills using iMovie, you could study a variety of tips and tricks for video editing.
2. DaVinci Resolve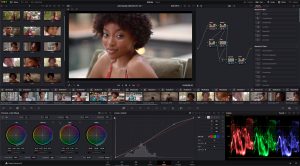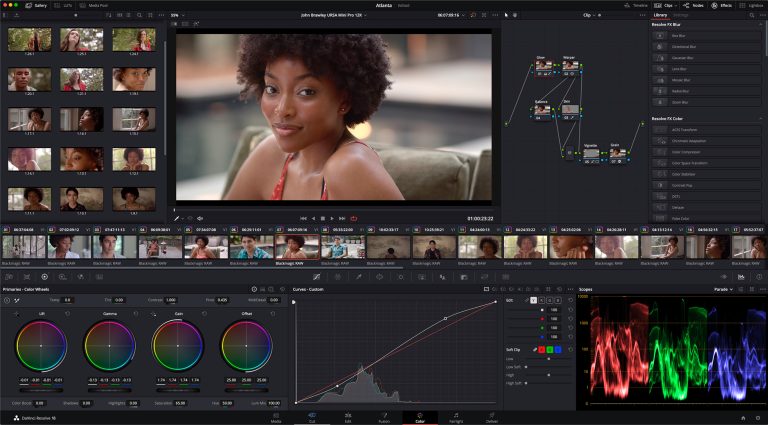 Would you be interested in some "image technology that has won Emmy awards?" And who doesn't? If so, DaVinci Resolve is perhaps the best free video editing application you can use. DaVinci is a particularly useful platform for taking part in remote collaborations because of the cloud-based workflow solutions it provides.
DaVinci's user interface, which is divided up into "Pages," enables users to approach each distinct step of the editing process with focus. Start by cropping your image on the 'Cut' screen, then select 'Color' to modify the shadows and tones in your picture. You may post straight to Twitter if you'd like to because a wide range of formats are supported on the 'Media and Delivery' tab.
Before you click the "download" button, be sure your computer's hardware is capable of doing the task because this is a strong program that needs a similarly powerful machine.
3. Lightworks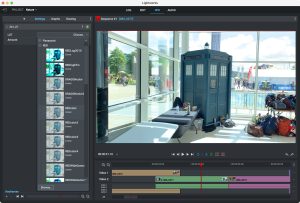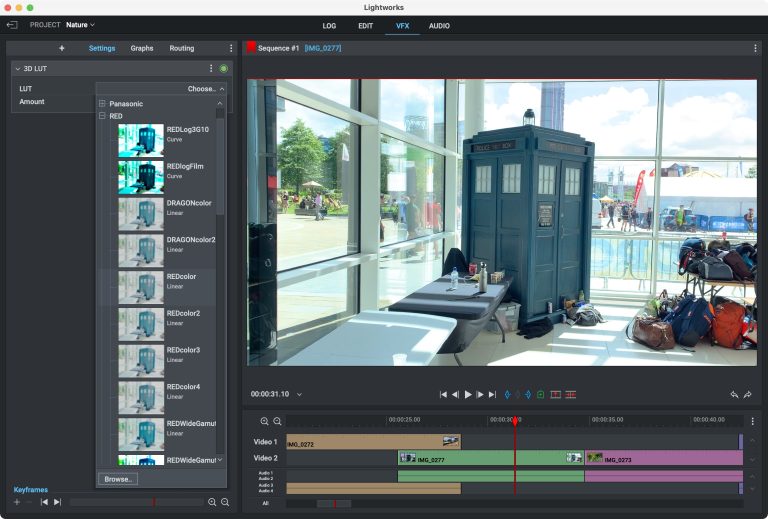 Another free Mac video editor you may use is Lightworks. Given that it has been in operation for more than 30 years, you can count on it to be quite brilliant. If Colin Firth is a decisive factor for you, The King's Speech was edited using the Lightworks program.
Professional editors find the cutting tools and keyboard controls in editing software particularly helpful for managing large volumes of footage. You can utilize all of the program's outstanding color-correcting features, built-in filters, and built-in effects even when using the free version.
It has a strong timeline, background processing, and automated autosaving, all of which work together to give it a very powerful tool for finishing your video as soon as you can and distributing it to the rest of the world. The main disadvantage of using the free version is that you have fewer export options; you can only export footage in 720p and it must be in a preset format for either YouTube, MP4, or Vimeo.
4. OpenShot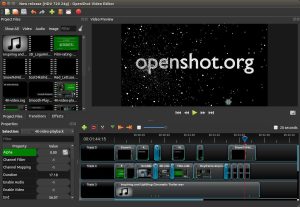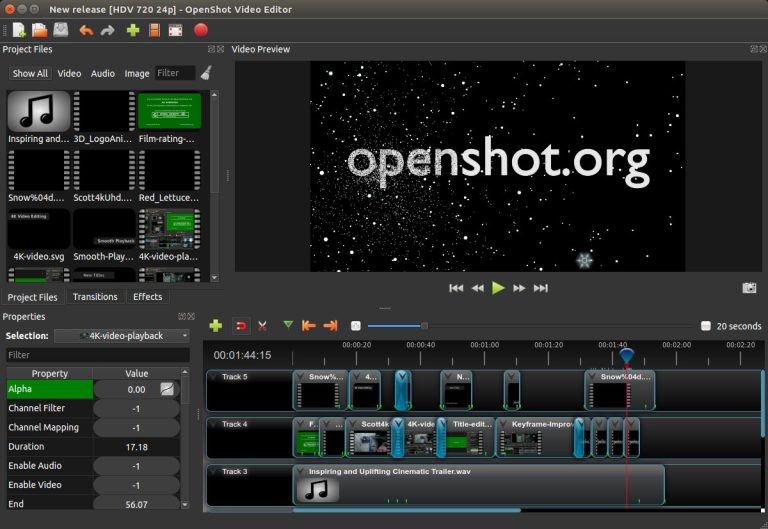 One of the greatest video editors, OpenShot is open-source and totally free to use. It is available for Mac OS X, Linux, and Windows. It is a great video editor to use for beginners to learn and practice video editing skills. If you want to conduct some simple video editing without even having to put in a lot of work, OpenShot is one of your finest possibilities.
Along with more straightforward video editing chores, you may create 3D animation. More than 70 distinct languages are also fully supported by this top free video editor for Mac. You shouldn't worry that being unable to edit movies or videos due to a language barrier. You can quickly clip and slice videos, and it also shows waveforms as you work on the project. Additionally, it offers a number of templates so you may rapidly alter the titles.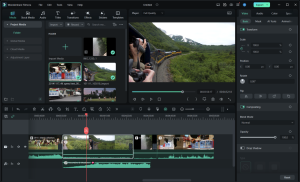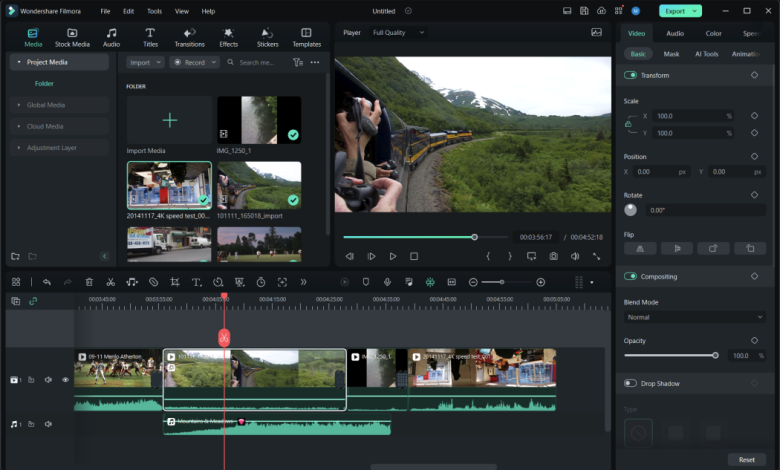 Wondershare Filmora is the next program on my list of the top Mac video editing programs. The tool for editing videos is efficient, simple to use, and loaded with a ton of extra options. Compositing, motion graphics, special effects, color-correction tools, and many more techniques fall under this category. It's designed to give you more authority over the videos you publish.
If you are a skilled videographer who wants to add color grading to the footage you have taken, Filmora is a fantastic alternative to take into account. Devices running Windows and Mac can use Filmora. You have the option to export your works in almost all popular video formats. Both motion tracking and animation keyframing are compatible with it. It provides a large range of professional tools that are easy to use in several areas.
6. Avidemux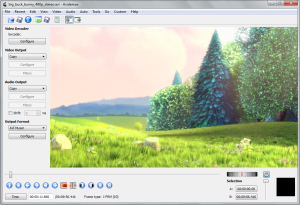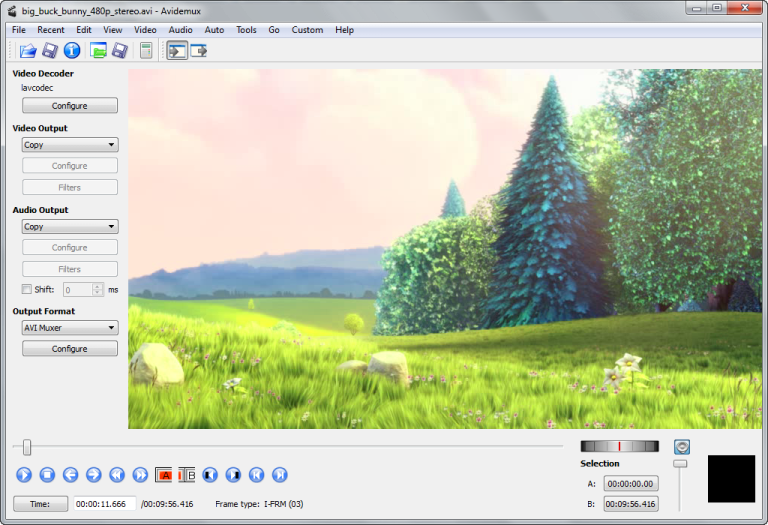 Another excellent free video editor for Mac, Avidemux is designed to carry out simple tasks like editing, filtering, and encoding. Under the terms of the GNU GPL license, it works with Mac OS X, Linux, and Microsoft Windows and supports a variety of video, audio, and picture file types, including AVI, MP4, MOV, MPEG files, ASF, JPG, AC3, AAC, and others.
The software's greatest accomplishment is how well it works with a wide range of video formats. It is a free video editing tool for Mac. A recorded TV show can also have its advertising removed, or you can choose to only preserve a certain amount of the show. Additionally, it allows you the choice to apply additional filters, such color correction. Applying one of these filters to your video can improve its aesthetic appeal.
7. HyperEngine-AV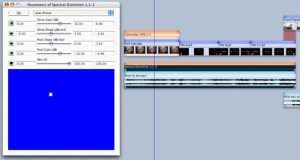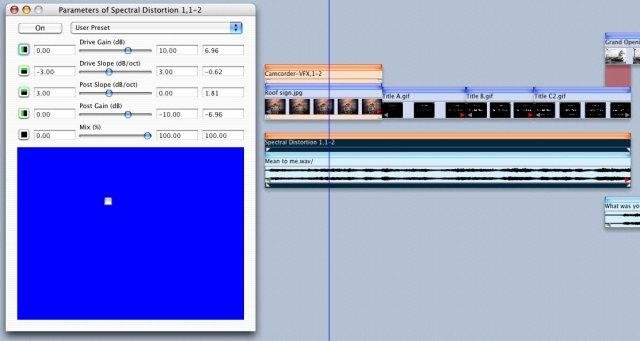 Free Mac video editing program called HyperEngine-AV enables users to record, edit, export, organize the editing process, and alter audio and text to create high-quality slide presentations and movies. The software also includes 12 incredible studio-quality effects from Arboretum's Hyperprism suite of audio processors.
Additionally, it offers text choices that enable you display section titles, credits, or karaoke lyrics in a variety of ways that can all be customized, including font, type, size, color, and style. It also lets you align and scroll text. It is highly recommended for Mac users to use HyperEngine-AV, a free video editor for Mac that is really excellent.
8.
HitFilm

HitFilm has a reputation for processing data at breakneck speeds. You can cut, slice, copy, and sync without any latency because to the user-friendly interface; reviews claim that it exports and plays back content up to eight times quicker than its rivals.
The built-in tools are quite basic yet extremely effective. Using ready-to-use presets and drag-and-drop transitions, you can create material of professional quality in a matter of minutes. Using auto audio synchronization makes it easy to change the sound.
Adding lighting effects like glows and light leaks can give your clip a more dramatic feel if you want to advance in your social video editing career.
9. VideoPad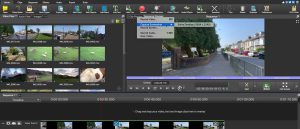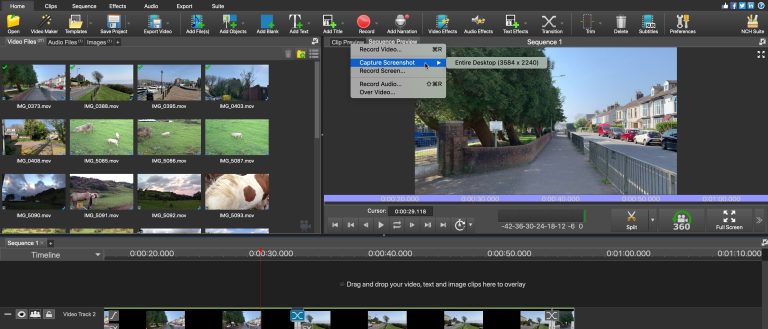 Another excellent free Mac video editor to take into consideration is VideoPad. There is no denying that VideoPad is operating, despite the website's rather archaic design. One of the main design objectives for VideoPad was to be user-friendly. In a perfect world, you'd be able to dive right in and start working on your own film in only a few minutes.
With this software's more than 50 effects and transitions and compatibility for more than 60 types of video, you can quickly create title text animations using templates, record narrations directly in the program, or use high-quality templates.
The program works with both iOS mobile devices and desktop PCs. You may export your video in any imaginable resolution, rapidly share it online, or immediately publish it to YouTube.
10. Blender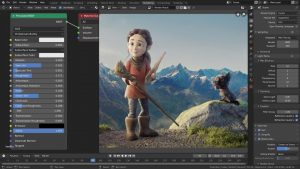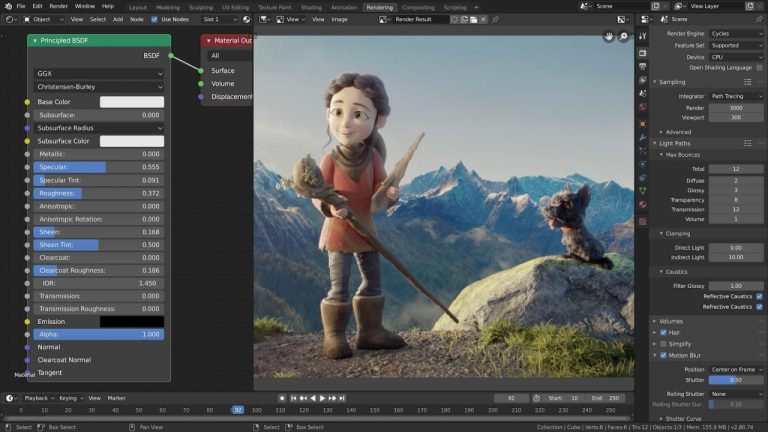 Last but not least, Blender is a fantastic application for editing videos that has many crucial functions. The finest video editor for Mac has also been regarded as the top 3D graphics application. Its application enables modeling, texturing, rigging, UV unwrapping, animation, rendering, skinning, water and particle simulations, smoke simulations, and other simulations.
A non-linear video editing program called Blender enables users to combine, as well as create a range of interactive 3D applications, animated movies, video games, and extra visual effects. Blender has a wide range of sophisticated capabilities, including powerful character animation tools, modeling tools based on a material, modifiers, a node-based compositing system, Python, and many more.