The best torrent to download is uTorrent, which is one of the most popular. Utilizing this platform, you may effortlessly download everything you want from the internet. uTorrent had led the market for a long time with a variety of uTorrent alternatives, but once it was acquired by BitTorrent, its user base began to fall significantly.
The UI was no longer simple. whereas rivals provide a wide range of cost-effective tools.
We've included some of the best uTorrent alternatives for PC and laptops. Without further ado, let's look at the best uTorrent alternatives available.
The 10 Best uTorrent Alternatives to Try in 2023
The following are some of the best uTorrent alternatives in 2023. Browse through the list below to learn all you need to know about the uTorrent alternative software, including features and offers. All of these uTorrent-like software or programs are entirely secure alternatives to uTorrent.
1. Bitport.io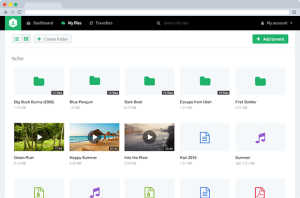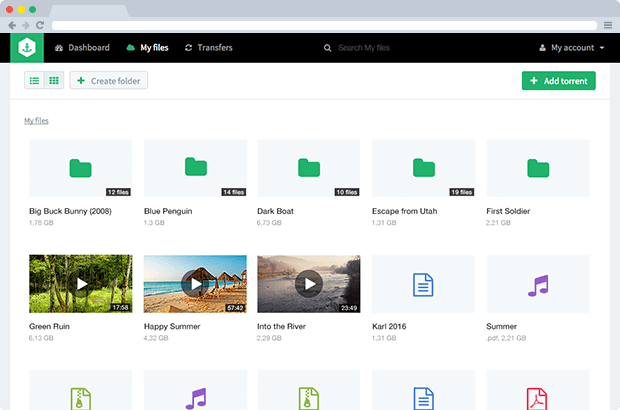 We discovered a terrific platform for you when hunting for the best uTorrent Alternatives. Bitport.io allows you to quickly download various types of files. This program is ranked top because it provides a secure cloud platform where you can save all of your downloaded data without taking up any space on your computer. It is a better option than uTorrent because it does not require downloading or installation.
The software's interface is quite basic; it's similar to using a cloud platform. But, unlike cloud systems, you can simply access all of your data without using the internet. The best thing about this uTorrent alternative is that it doesn't require any type of download or installation; you can simply use it from the internet. You only need to create an account to use this alternative. You are now free to download anything from the internet.
2. qBittorrent

This torrent client was designed to be a suitable substitute for uTorrent. This is an open-source, lightweight, and entirely free platform. Other from that, there are no advertisements that might disrupt the procedure. The interface is quite simple and concise, and you can simply comprehend how the tools function and the details presented.
qBittorrent is comparable to uTorrent and is a suitable option for a huge user base. Whether you are a novice or an expert user, you can use this torrent client to simply download your favorite files from the internet. With this torrent client, you can download any torrent, search torrents, adjust bandwidth, create filters, and much more. Since this torrent client lacks advanced functionality, what else can you expect from a free alternative to uTorrent?
3. Vuze

Vuze is one of the best alternatives to uTorrent since it has the most user-friendly interface. This platform is a viable alternative to uTorrent. The torrent client not only has a simple and clean appearance, but it also has many more functions that may help you speed up the downloading process. An HD video player, a bandwidth management tool, and RSS updates are among the features.
Also, it supports magnet connections. This is a resource-intensive application with complicated clients that may be difficult for new users to learn. Overall, this is a fantastic option to uTorrent to consider in 2023.
4. BitTorrent

BitTorrent is another excellent uTorrent option for Windows. It is one of the first torrent clients on the list. In the past, the brand has also taken over uTorrent as a subsidiary brand. The functionality and interface have not changed since the debut; they remain the same.While certain utilities are introduced to BitTorrent, they include the browser start page.
This uTorrent alternative has advertisements and spam offers, which might be annoying for users while they download. Nevertheless, because the torrent client is entirely customisable, this may be modified. You can modify the parameters to meet your own needs.
5. Deluge

Deluge is an uTorrent replacement that uses the same BitTorrent source code. This is comparable to BitTorrent and the earlier version of uTorrent. Whilst the interface of the uTorrent substitute is nice, when compared to qBittorrent, it is a touch clumsy. This client is entirely free to use, and the best thing is that it does not include any spyware, adware, or even advertisements in the main interface.
The client has restricted functionalities, but you may install a plugin to alleviate the problems. You may easily download any plugin and add more functionality to the client. This client's features include encryption, peer exchange, UPnP, speed limit, password security, and bandwidth control.
6. Tixati

This torrent client is brand new and is one of the best alternatives to uTorrent available. It is a closed source, free torrent client. The client offers several choices for both novice and seasoned users. However the UI may be unfamiliar because it differs greatly from normal torrent clients.
The information on the screen is presented in a nice and clear way, and the client use charts to display information that is simple for the user to comprehend. You may use this client to join multiple channels that already have seeders and peers to transfer files. Apart from that, you get filters, DHT, torrent search, bandwidth management, and UPnP. If you are new to torrent clients, we do not recommend using this client because the UI might be difficult to learn.
7. Transmission

Transmission is next on the list of the best uTorrent alternatives. If you are a Mac or Linux user, this is the best option for you. You may also use this torrent client for Windows as a third-party download site. It is an open-source torrent client that anybody may use. The best feature of this client is that it is devoid of adware, spyware, and other harmful threats.
Transmission has webseed support, a web interface, peer exchange, DHT, tracker editing, and speed control. It features a simple and clean design and provides comprehensive torrent clients for Linux and MacOSX.
8. Tribler

Tribler is one of the most reputable torrent sites. For those searching for the best uTorrent replacement for Windows and other operating systems with a clean interface, go no further than this torrent client. Apart from a sleek interface, you will receive all of the additional tools that you would want for an effortless download from the internet.
The speed of this alternative to uTorrent may be slower than that of other torrent clients, but if you have a solid internet connection that provides high-speed internet, this issue may be remedied.
9. Boxopus

You may also use Boxopus, which is another alternative to uTorrent on our list. Because it is available on all major platforms, it is the all-OS substitute for uTorrent. Unlike other torrent clients, this one saves everything you download directly to your Dropbox account. If you want to minimize space on your computer, this uTorrent alternative is the best solution.
The sole disadvantage of this client is that customers occasionally report that Dropbox has banned their accounts. In such instances, customers can upload the files to Boxopus servers, from where they can simply download them.
10. Halite

Halite is another excellent uTorrent option on the list. For Windows 10 users, this is the best option. What else do you want from a torrent client? It's lightweight and easy to use. The UI is really basic, and the best thing is that it is ad-free. Aside from that, the client has a fast downloading speed, so the user will not have any problems with the download. Overall, Haliet is an excellent alternative to uTorrent that you can use to enjoy hassle-free downloads.