The article lists the top 7 free picture printing software to use in 2023. Here is all the information you want on the tools. For additional details, keep reading.
What should you do after spending a lot of time and energy creating a beautiful image collection? How can your favorite photos be turned into a stunning photo book or framed collection? Having the greatest free picture printing software is quite beneficial because of this.
There are many different tools on the market that offer certain printing features. These applications include photo editing software with built-in photo printing features, a very sophisticated printing tool, and web-based software from online photo printing companies that enables you to produce goods like photo books and calendars.
The Top 7 Free Photo Printing Software for Windows 10 and 11 in 2023
Are you prepared to produce sharp, clear prints of your photos? By printing your images using one of the applications listed below, you may enhance and enrich them. To ensure that the print meets your expectations, check the functionality, editing options, printing utility, and other crucial components of these top free picture printing software for Windows 10, 11. This will provide the finest possible print quality. Let's begin now without further ado!
1. Adobe Photoshop Express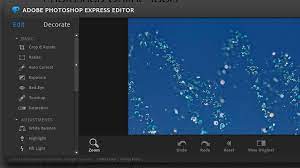 With the help of this user-friendly, cost-free picture printing software, you can edit your photos and print them like an expert. Along with offering a large selection of editing tools and photo effects, Adobe Photoshop Express allows you to customize and adapt your image printing experience. The ability to edit photos and create collages directly from your mobile device, Creative Cloud, Dropbox, or even Facebook is another fantastic feature of this program.
This feature is quite useful. Additionally, there is a pop-color tool powered by Adobe AI that gives advice and support as you work to give your photos a more polished appearance. Therefore, Adobe Photoshop Express may be the best option for you if you are an expert photographer looking for software that can print outstanding images.
2. GIMP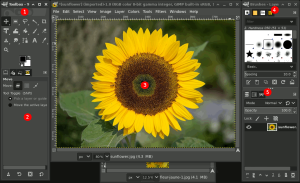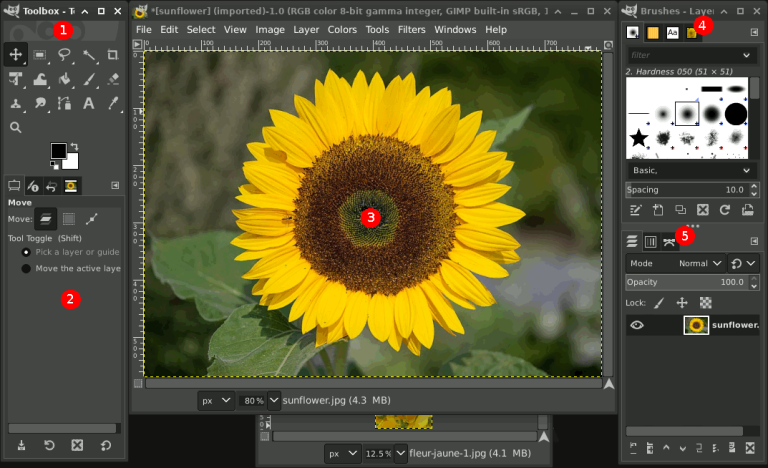 There is no contest between GIMP and the other applications if we attempt to compare the editing features of the various best picture printing software for Windows 10/11. When you use this free & open-source photo editing application, printing high-quality photographs is a breeze. Its use may be advantageous to photographers, graphic designers, illustrators, and other creative workers.
It enables the editing and processing of images in a variety of high-quality formats. Along with that, it offers a wide range of color control tools for adjusting pigmentation. GIMP's high level of platform compatibility and support for a broad range of platforms make it the ideal printing software for Windows 10/11, OS X, Linux, and a number of other operating systems.
3. HP Smart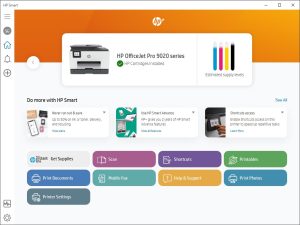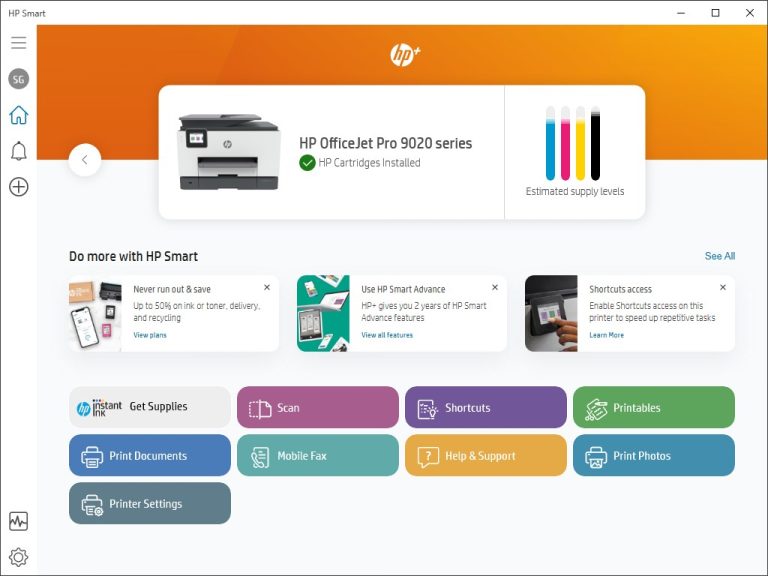 Exclusive to HP printers, the HP Smart software is regarded as some of the best free picture printing software available. It's important to note that only HP printers are compatible with this picture printing software. (You will be requested to install the printer after completing the application's initial setup. You won't be able to use the printing features & capabilities if your computer is unable to identify the HP printer.)
The printing options are simple to use and provide you the opportunity to quickly print your photos. A broad range of predetermined photo sizes and templates are supported by HP Smart. Additionally, it offers great options for color control and resolution. If you own an HP printer, this program is ideal for you. All HP printers work nicely with this program for printing photos from a computer.
4. Epson Print Layout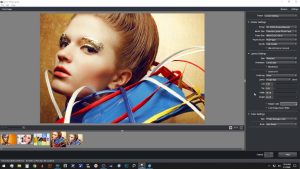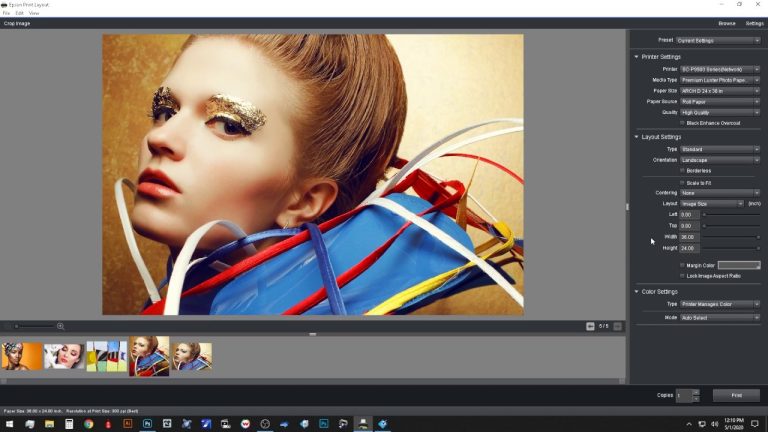 Epson Print Layout is the second-best free photo-printing program for Windows 10, 11, behind Adobe Photoshop. Unquestionably, one of the most well-known printer manufacturers in the world is Epson. Thus, it comes as no surprise that the company also offers one of the most respected picture printing software suites. Users may create high-quality photo prints with Epson Print Layout, a state-of-the-art printing program. It is easy to use and works with PCs running Windows, Mac OS X, and iOS.
The Epson picture print software is compatible with a wide range of various devices, even though Epson printers are the best choice for this program's smoothest operation. You may choose from a variety of various predefined options in the comprehensive layout area. Furthermore, you have the ability to modify the parameters to your liking and save printing presets for subsequent use. Additionally, you have the option to select from a variety of color options, including sRGB and Adobe RGB.
5. Canva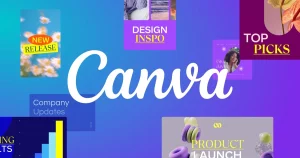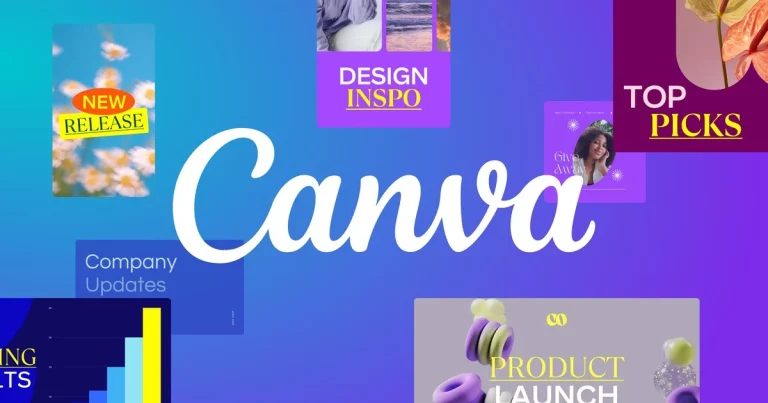 Canva is a comprehensive platform for graphic design that enables users to produce a wide range of printed goods. You may create and manage traditional photo prints with this web-based photo printing software. Although there is no cost to sign up for or use Canva, the website does offer premium memberships for use in business settings and team collaboration.
Due to its versatility and level of personalization, canvas has great printing possibilities. For canvas printing, it provides a sizable template library with hundreds of stock images. Additionally, you may upload your own photos and modify them using a straightforward drag-and-drop editor. You may do this to customize your photos and turn them into one-of-a-kind print designs.
The application is additionally easy to use. The extensive range of print services is another factor we like. Using Canva, you can create a wide range of products, including canvas prints, postcards, picture books, business cards, and photo mugs. Particularly great in quality and offering a respectable level of personalisation are the photo albums and paintings. For example, you may choose mirrored sides for the canvas print, and you can choose between a hard or soft cover for picture books. To summarize, Canva is one of the most well-known and practical picture printing programs you can use to produce fantastic and high-quality prints.
6. Shutterfly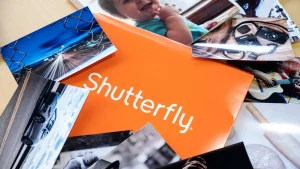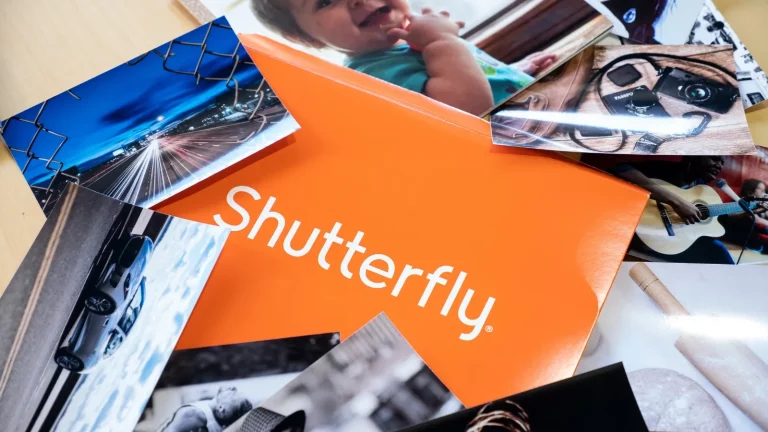 An excellent web-based photo printing tool is Shutterfly. With the help of this program's multi-layered printing feature, you may print your photos in a variety of ways. It provides a wide range of options for even the most basic image printing requirements. The firm offers basic picture paper prints for a fair price, and you can choose from a variety of paper treatments. Additionally, you can use your photos to create collages, posters, prints on canvas, and even framed prints.
You should be aware that you must have an account in order to use Shutterfly; regrettably, a guest account cannot be used. You will have unfettered access to numerous print services after you create an account. You will be able to upload, manage, and organize your photographs in preparation for printing using an easy-to-use web interface.
Shutterfly offers consumers a wide range of different print items in addition to the more conventional image prints. We suggest utilizing this tool since it has one of the best catalogs we have ever seen if you want to print pictures to give as gifts. On a range of goods, like coasters, calendars, blankets, and stationery, you may print photos. This web-based application is generally quite user-friendly and great for printing both plain images and photos with artistic effects.
7. Adobe Lightroom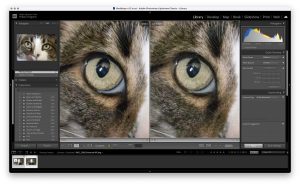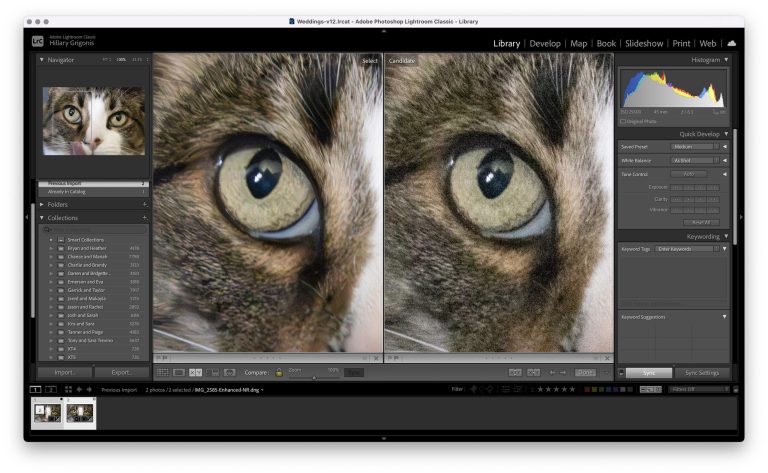 Our final suggestion for the top picture printing software you should try is Adobe Lightroom. It has extensive tools for organizing and modifying photographs and is extremely well-known among pros. Additionally, it could help you organize your photo library and create new categories specifically designed for particular needs. You are allowed to publish as many photographs as you like because there are no limits.
By giving each of your photos a label in Adobe Lightroom that includes a keyword or other identifying information, you may make it easier for people to find them. You may fully edit your stills by using the robust RAW picture editing tools. This implies that you may enhance your photos to make them seem much better when printed.
The Best Photo Printing Software for 2023: Final Phrases
The seven finest free printing applications for Windows 10 and 11 are listed above; with these tools, you can fully alter your photos, create images that are larger than life, and get the exact color balance all without spending a dime. The free picture editing software can produce clear, arresting photographs that not only draw the viewer in but also leave a lasting impression. Both pros and beginners may utilize this program effectively. Give them a try, and then in the section below where it asks for comments, tell us about your experiences with different picture printing software.