Much like other device components your web browser may also place unneeded pressure on your system resources making it slow and sluggish. A heavyweight browser might consume your system RAM and create undue battery drains.
What you need in such scenarios is a lightweight browser for Windows that can perform as efficiently as a popular browser without depleting system resources.
If you are dealing with your current web browser go to our list of best lightweight browsers that guarantees full-fledged navigation experience at a lightning speed. Read the whole post to find the best 12 lightweight browser for PC and enjoy browsing without any sacrifices with the speed.
What Are the Best Windows Lightweight Browsers?
Here, we have chosen some of the top-rated, resource-friendly and speedy browsers that you may install on your windows device. Browse through the list and find out the right lightweight browser for Windows 7, 8, 10, and 11.
1. Midori Windows Browser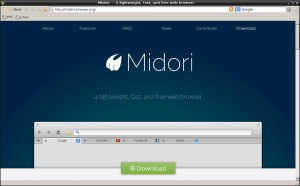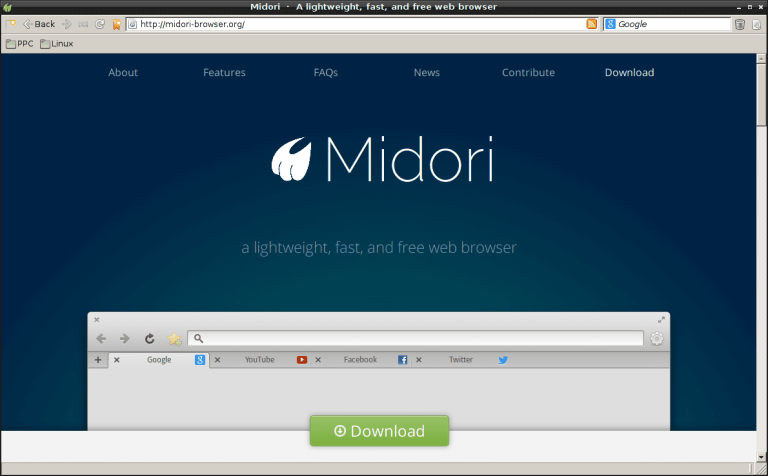 Experience a selection of standard browser features with this light browser for windows. Midori is an open-source browser that is well renowned for its class apart characteristics including RSS support, bookmark, and word checking capabilities.
Another nice feature about Midori is that its default search engine duckduckgo does not gather any user information. Minimalist and a basic UI also backs its widespread appeal.
2. UR Browser

Following on our list of best lightweight browsers for Windows is the UR browser. This chromium-based browser is powered by a robust set of features. Its privacy-focused search engine, built-in VPN connection, and integrated virus scanning make it an all-in-one lightweight browser that can meet all of your needs.
In addition to this, it also delivers alert messages while visiting dangerous sites and filters all intrusive adverts from your browser. With this extremely customised and lightweight browser for Windows, you can browse the web quickly.
3. Microsoft Edge

Microsoft is not a new moniker, and it is recognised as Microsoft's trump card against Google Chrome.
It is the default browser of Windows 10 and does not suck on your device resources. While it is a light browser for Windows it does not compromise on loading speed.
Its better privacy features protect your device from questionable websites and dangerous advertisements. Microsoft Edge also has a plethora of customization options and can easily sync with a variety of browser extensions.
4. Slim Browser

Slim Browser is next on our list of PC light browsers. If you are seeking for a smart, native, and quick browser then Slim Browser is what you need.
Get 10x download speed and preserve your digital life by eliminating intrusive adverts. It also comes supported with a completely customised toolbar and one-click Facebook connection. Some significant features of this light browser for PC include fast downloading of YouTube videos in MP3 and MP4 codecs, simple installation of extensions and browser plugins, and simple text translation.
5. Opera

Another light browser for Windows that you might select is Opera. It offers efficient resource consumption and quick downloading speed no matter how many extensions you download.
Its ad-blocker capabilities avoid intrusive adverts and trackers. To enhance your privacy, it also has auto-upgrade features and a built-in VPN connection, allowing you to simply retain your anonymity and secure your online activity.
It is simple to set up and utilise. Make Opera your online friend for a smooth, efficient, and powerful browsing experience.
6. Comodo IceDragon01

If the lightweight browser for Windows described above does not meet your needs, move on to our next recommendation. Comodo IceDragon is known for its outstanding and powerful security feature which keeps you secure from any potential malware.
It is integrated with Comodo's DNS server, which ensures that website URLs are converted to IP addresses without mistake. Apart from that, it monitors your browser's crash and performance reports to look for dangers on your website.
It also employs a virtual container that breaks all interaction between your device and the browser, ensuring that no unwanted or malicious software is loaded on your device.
7. SeaMonkey

SeaMonkey is another another lightweight browser for Windows that claims faster browsing and loading times.
A built-in email client and built-in editor aids you in quick navigation and also supports you in constructing a web-page of your own.
It is also supplied with a password management tool along with voice interaction, mouse gestures and restore sessions features. It is a lightweight open-source browser for Windows, although it might cause stability concerns over time.
8. Vivaldi

Vivaldi is one of the newest entries in the field of lightest browser for Windows but has enough to give its opponents a strong battle. It offers with larger customisable capabilities such tab layout, colour schemes, and notes.
Vivaldi runs on the Google Chrome engine and is highly regarded for its dependability and stability. It also protects your privacy and allows you to surf anonymously by eliminating intrusive adverts and trackers. All the data enchanted on the Vivaldi browser is protected with end-to-end encryption.
9. Lynx

Lynx is another little browser that you may use on your Windows device. It is one of the first Windows browsers and makes use of a variety of command-line tools. It is rather simple to set up, and its plain design adds to its ease of use.
It is a text-based browser and does not pressurise your system resources. So if you can barter a graphic user interface with a text-based interface then Lynx is a good choice.
10. Torch Browser

Last on our list of lite browsers for Windows PC is Torch. It is perfectly apt for heavily-active users and supports seamless loading at a lightning-fast speed. It is an open-source and media-oriented browser application.
It comes with an in-built BitTorrent capability which assists in simple administration of downloads. You also receive access to extra features like Torch Games and Torch Music, which enhance your browsing experience. With its Torch Player function, you may also listen to internet music before downloading them. With its integrated sharing and download accelerator feature, you can easily manage online media.
11. Maxthon Cloud Browser

Maxthon Cloud Browser is an excellent browser that provides some of the best capabilities of any competitor product. It has a built-in mechanism for preventing random advertising, gives a screen capture facility, note pad, dark mode, reader form, and many other features. Aside from this, Maxthon Cloud Browser leverages its own cloud services to sync the users' data throughout the devices. And, Maxthon Cloud Browser features its own multi-account password administrator, termed Magic Fill. If you want Maxthon to sync your data across all of your devices, you must first register an account with Maxthon-based cloud services.
12. Lunascape Orion

Have you ever longed to access Internet Explorer, Safari, Firefox in one programme? Now, you must be thinking about how it can be possible at all. Isn't that right? Then, you may access Internet Explorer's Trident, Firefox's Gecko, and Safari's Webkit within one software. Yep, you have heard right! That is precisely what Lunascape does.
It has the support of the triple engine i.e., Gecko, Trident, and Webkit. It is developed using the newest technological parameters and algorithms so comparably it is quicker than others. But, you may specify one particular engine to be accessible everytime you open Lunascape Orion. Yet, switching between the engines is fairly rapid as well.
Conclusion
Well, this it folks, enjoy smooth and quick surfing experience with our lightweight browser for Windows. All the options mentioned above guarantee fast speed, robots working, less resource usage, and superior privacy. Select the best-suited lightweight browser for your windows device to trade-off with a mainstream browser.