Even when Groovy and Rhythm are gone, the party should go on. As a result, this post will introduce you to the best music bots for Discord that may serve as an alternative for these bots.
Several users were astonished to see that the services of the two most popular Discord music bots, Rhythm and Groovy, had been suspended. You may have heard of or used these bots if you enjoy listening to music while chatting on Discord.
Yet, the deactivation of these highly rated bots does not mean the end of the fun. Some additional Discord music bots are still operational.
We will introduce you to some of the greatest music bots for Discord that you can employ to keep the fun going in this post. Let us go through them without further ado.
Best Discord Music Bots that are still operational in 2023
The following are the best music bots for Discord that you may use now that Groovy and Rhythm have been decommissioned. If you are new to bots, you should first learn how to add bots to Discord before proceeding to the list below.
1. Hydra Bot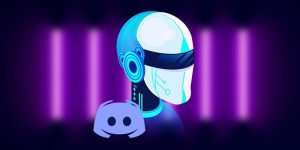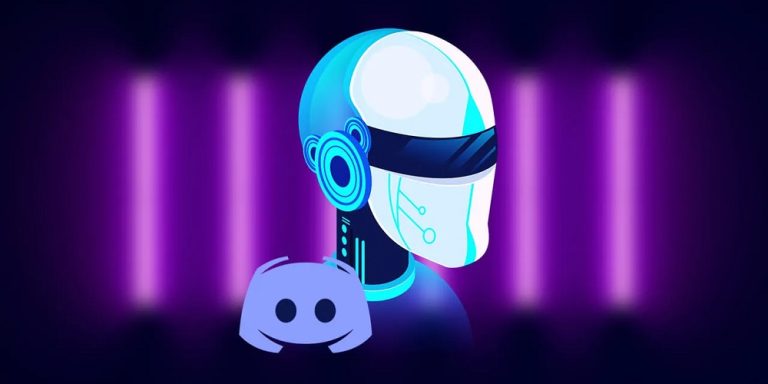 First, let's take a look at Hydra Bot. Because of its multitude of customization possibilities, many language support, commands list, and many other capabilities, it has always been a formidable competitor to Rhythm and Groovy.
In terms of functionality, the following are some of the noteworthy elements of Hydra Bot that make it one of the greatest Discord music bots.
Hydra Bot's main characteristics
The premium edition includes features like as autoplay, 24*7 playback, audio effects, and more.
Excellent and simple-to-use bot
2. Mee6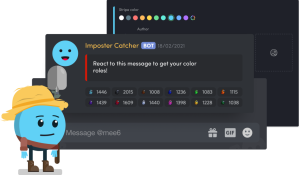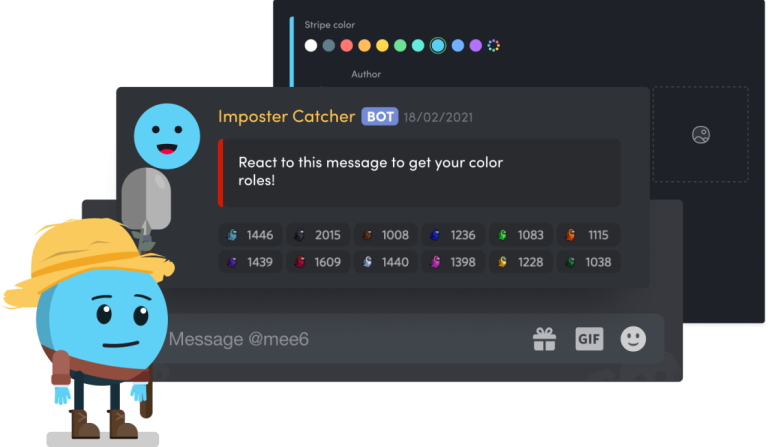 Mee6 follows on our list of the greatest music bots for Discord. Mee6 is a popular choice for over 14 million servers because of its response roles, custom commands, moderation, and other essential features. When it comes to features, you should not overlook the following.
Mee6's distinguishing characteristics
Notifies you when new material is available on YouTube and Twitch and provides incentives as you level up
Song rearrangement by drag and drop
3. Jockie Music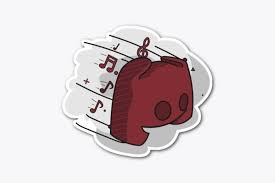 It is now time for you to meet Jockie Music. It is one of the greatest Discord music bots that is still operational for a number of reasons. It, for example, allows you to play music from numerous sites such as Spotify, YouTube, Apple Music, Soundcloud, and many more. In terms of Jockie Music's traits, you should be aware of the following.
Jockie Music's distinguishing qualities
A wealth of audio effects are available, including bass boost, 8D, karaoke, echo, distortion, and tremolo.
Allows for the installation of four Jockie bots to a single server, allowing for several music-listening sessions.
Access to speech channels throughout the clock, even while the system is idle
4. Fredboat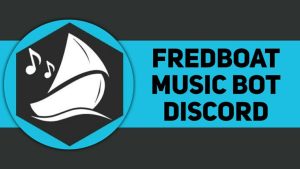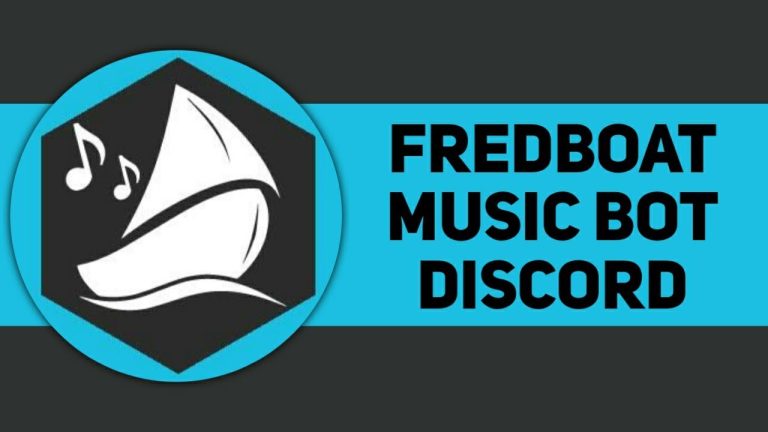 Next, we'd want to discuss Fredboat. Fredboat, like Jockie Music, can play music from several sites such as Bandcamp, Twitch, Soundcloud, YouTube, and others. What sets this bot apart is that you can create a playlist and have songs play even if you don't set a song to play after the last one finishes.
The following are some more outstanding Fredboat features that make it one of the greatest music bots for Discord.
Fredboat's main characteristics
Plays music without sacrificing quality.
Search tool that allows you to look for songs by their titles.
One of the most reliable open-source Discord music bots.
5. Zandercraft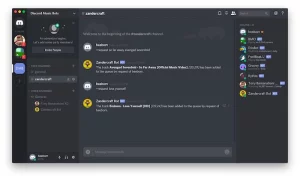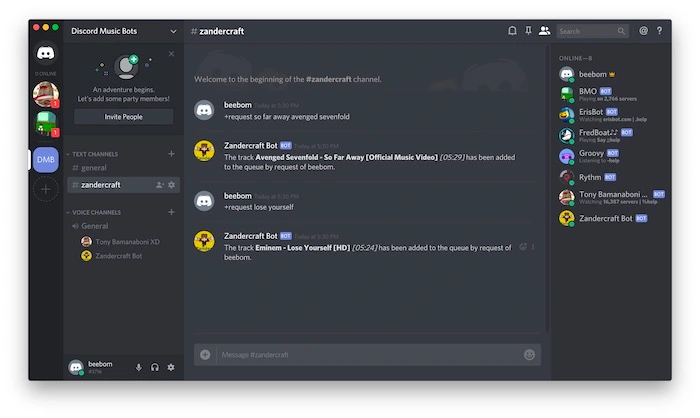 Zandercraft is an excellent option if you're seeking for a Rhythm or Groovy alternative. This bot can even play Hi-Fi and XHD, or additional HD audio. Moreover, the following are some of the most fascinating Zandercraft features.
Zandercraft's main characteristics
You may listen to and add songs to the queue.
It allows you to search for music and make playlists.
6. Chip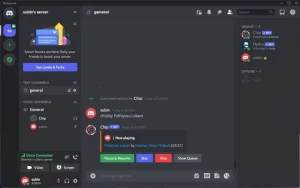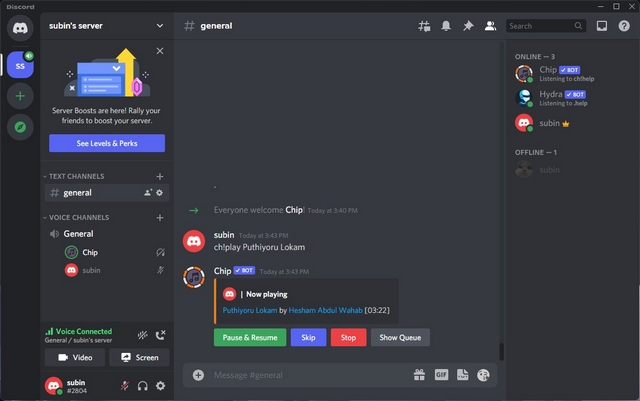 Chip is the next name on our list of the finest Discord music bots. This bot allows you to simply pause and restart audio, skip/stop unwanted music, and check the song queue. Aside from that, the following qualities make Chip a very appealing pick as one of the finest Discord music bots.
Chip's Key Characteristics
The "ch!help" command offers a variety of commands that may be required, such as 24*7 playback, audio effects (such as bass boost and nightcore), and a distinct instance for Patreon page subscribers.
7. Vexera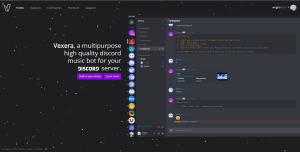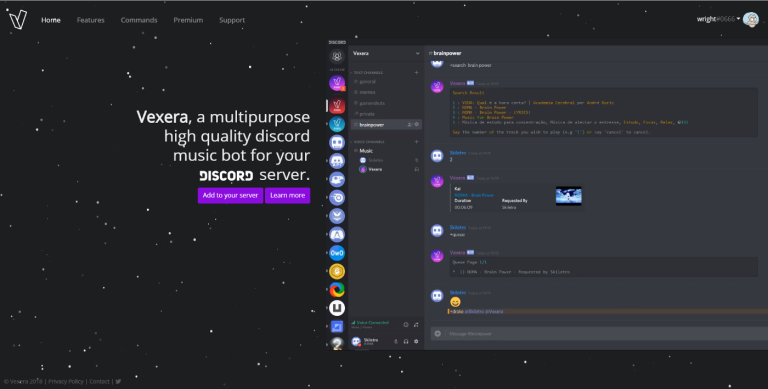 Vexera is ranked sixth on our list of the finest Discord music bots that still function. Vexera provides a lag-free and seamless experience to consumers by using YouTube as its music supplier. Moreover, powerful moderating tools, as well as the following characteristics, make Vexera an excellent alternative for you.
Vexera's distinguishing characteristics
Simple search for music to play
Music playback and queueing options are available in-channel.
Allows you to send welcoming messages to new members.
8. Aiode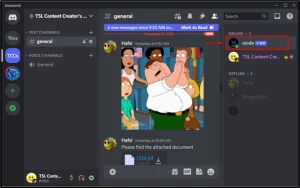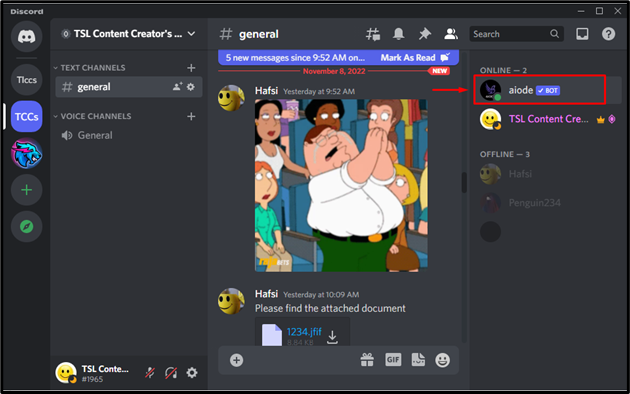 Aiode comes at seventh place on this list. It is one of the greatest music bots for Discord for a variety of reasons, including smooth Spotify song playing. The following characteristics support its popularity and ranking on this list.
Aiode's Main Features
Spotify direct music search
In addition to Spotify, also supports Soundcloud and YouTube.
There are several customising possibilities.
Allows for the construction of cross-platform playlists.
Allows you to watch Twitch feeds.
9. ProBot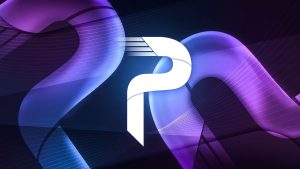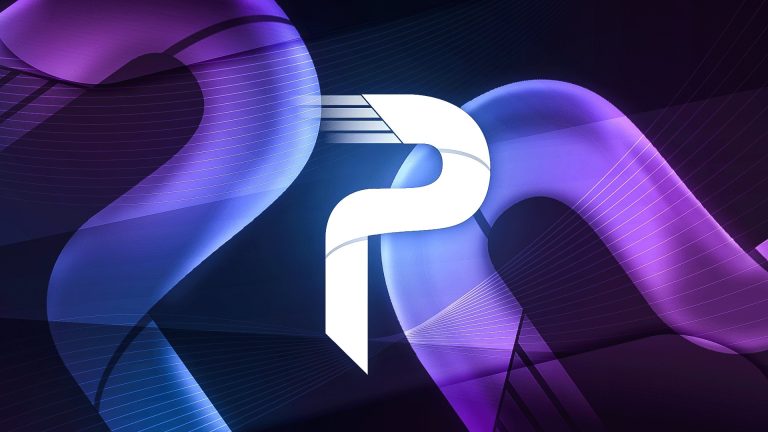 Let's have a look at ProBot now. It is not only one of the greatest Discord music bots, but it also serves a range of other functions. In terms of music, ProBot searches for it on YouTube and provides a multitude of quite handy instructions for playing control. Moreover, the following are the most eye-catching ProBot characteristics.
ProBot's Features
Allows you to listen to high-quality music.
Play/pause, queue up, or skip songs with ease.
Aids you in server moderating.
Embeds are supported.
System customization for the Discord server
10. ChillBot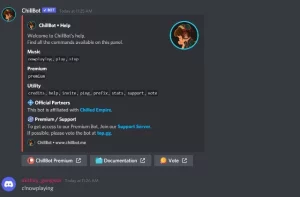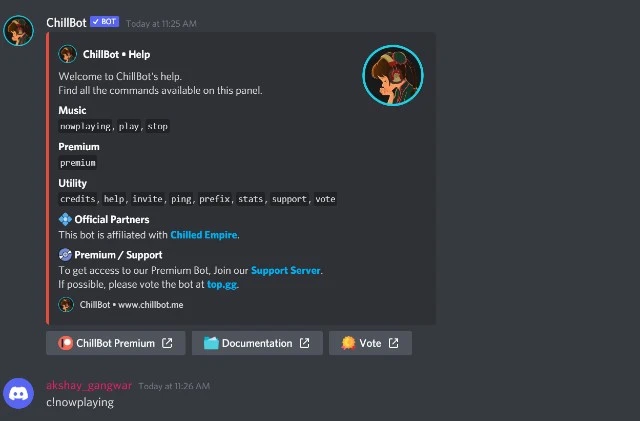 Do you enjoy low-fi music? If so, you will undoubtedly love ChillBot. It continuously plays lo-fi chilled-out music. Furthermore, the characteristics listed below may entice you to utilise ChillBot, one of the finest music bots for Discord.
ChillBot's main characteristics
Simple and intuitive commands for controlling the bot
You get the impression that you are listening to a radio station.
11. Rythm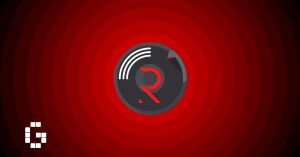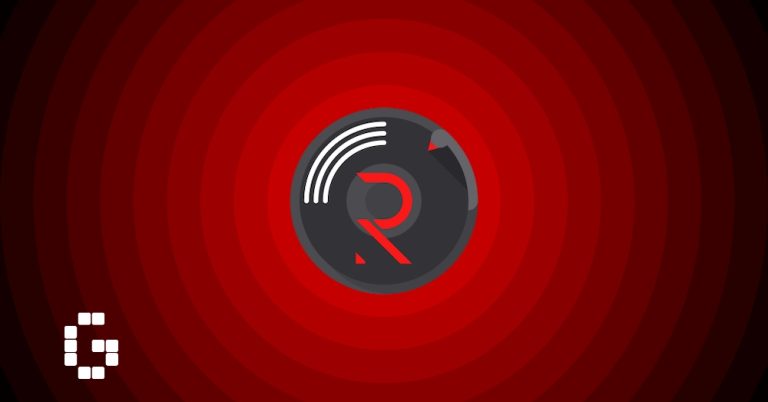 Consider the following choice as one of the greatest Discord music bots. If you wish to share your music with others, Rhythm is a suitable option for you. This tool's easy three-step approach allows you to get the most out of the bot with simplicity. Some of Rythm's best characteristics are listed here.
Rythm's Characteristics
You can distribute the song to others.
The user interface is pretty appealing.
Discord streaming is supported with no game latency.
Receives regular and consistent updates
12. BMO Discord Bot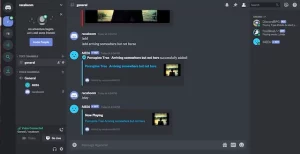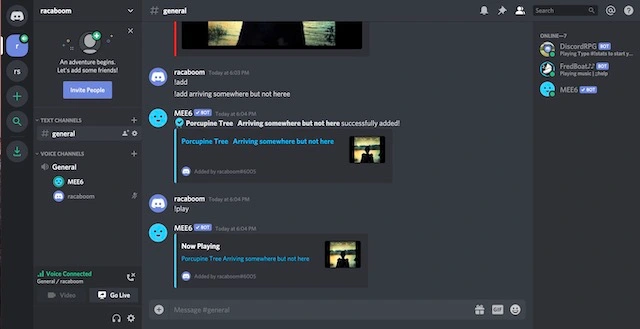 BMO Bot is the final item on this list of the greatest Discord music bots. The BMO bot is really useful for anyone who enjoys sharing music with other broadcasters and watchers. This bot is really engaging and entertaining to use. For further details, see the BMO bot characteristics listed below.
BMO Bot Benefits
The utility causes no latency in any game.
High-quality audio may be distributed.
NSFW commands are supported.
Smaller in comparison to other possibilities.
Finally, the Best Discord Music Bots
Our top picks for the greatest music bots for Discord are listed above. You can select any of these bots based on your needs.
If you know of a better Discord music bot, please leave it in the comments area. You may also leave your questions/concerns/suggestions in the comments section for us to handle.