Let's discuss the finest BIOS update software for Windows 10 and 11 so that you can easily and automatically update your BIOS.
Do you know which program launches right away when your computer boots up? Well, it is the Basic Input/Output System, or BIOS. The BIOS is a little-known piece of software that helps your PC start up by initializing the hardware and supporting it.
Your computer's ROM has pre-installed software called BIOS. But it might eventually become old, just like any other piece of software. Additionally, a dated BIOS is useless for your computer. Updates to BIOS are therefore essential.
Using the finest BIOS update software, you can easily and hassle-free execute BIOS upgrades either manually or automatically. Since automated BIOS upgrades are more streamlined, quick, and secure, we favor them.
You can look at the specially created BIOS update utilities mentioned in this post if you're seeking for straightforward methods to upgrade BIOS. They make BIOS upgrades simple. So without further ado, let's look at them in the part that follows.
List of the Best BIOS Update Software, Based on Research
The best program to update your computer's BIOS for Windows 10 and 11 is listed below to assist you.
1. UEFI BIOS Updater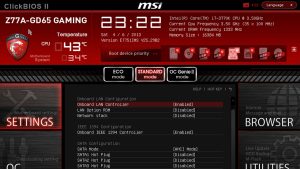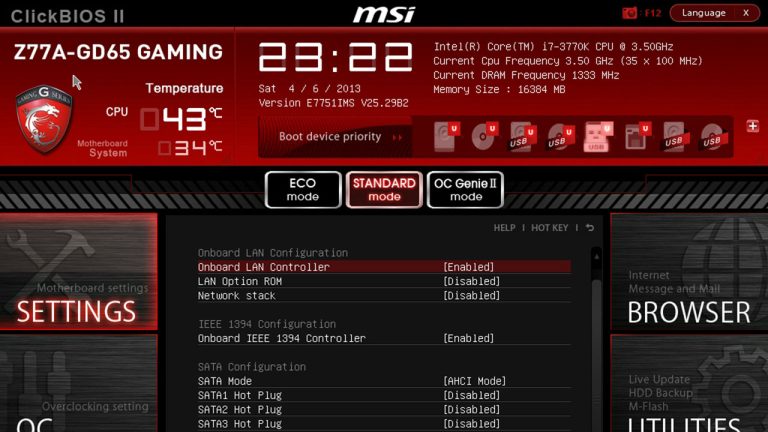 The UEFI BIOS Updater is the finest approach, in our opinion, to start the list of the top BIOS update programs. It is a BIOS modding toolkit that enables you to upgrade the OROM or UEFI modules of an AMI UEFI BIOS without having to be an expert modder.
One of the best UEFI BIOS updaters, it is also a simple-to-use utility with the characteristics listed below.
The UEFI BIOS Updater's main characteristics
prevents more issues from occurring after upgrading BIOS
compatibility with every version of Windows
The download is 18 MB in size and is totally free.
updates the CPU microcode for you
2. BIOSAgentPlus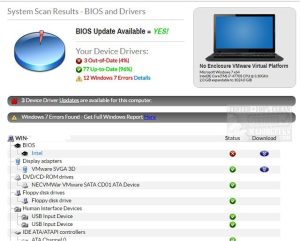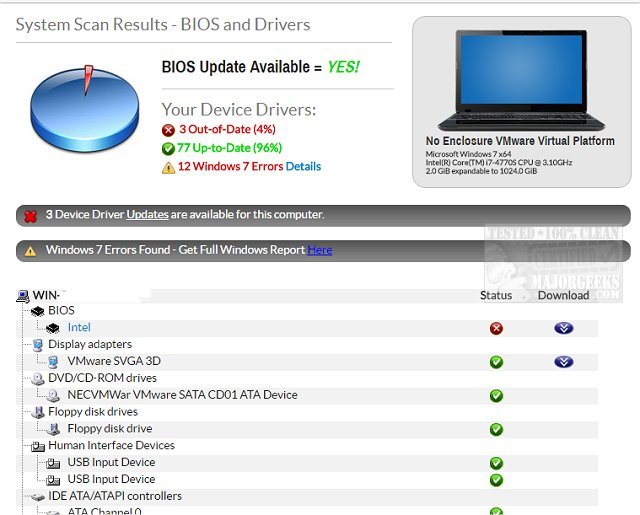 Introducing BIOSAgentPlus. Another excellent piece of free software that adds a ton of functionality to your BIOS to guarantee seamless operation.
For instance, this program determines whether or not your machine requires a BIOS update before upgrading the BIOS. The following are some more outstanding characteristics of BIOSAgentPlus that contributed to its inclusion on this list of the top Windows 10 BIOS update programs.
Key characteristics of BIOSAgentPlus
also looks for driver updates
reports capturing BIOS firmware
Tracks all BIOS updates for you
requesting your approval to install BIOS updates
3. ASUS Live Update Utility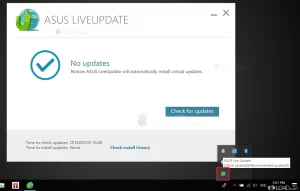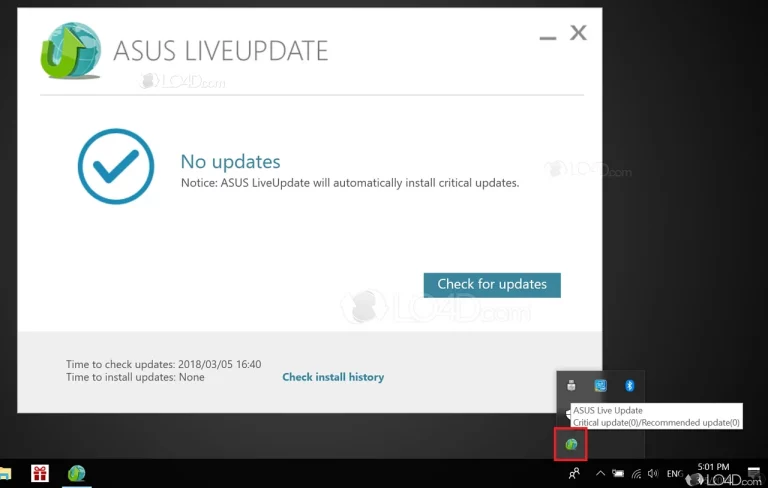 You may already be aware with ASUS as a well-known producer of smartphones, software, and computers. One of the greatest BIOS firmware update applications is also provided by this well-known brand, much to the joy of consumers.
A useful scheduler to check for updates is one of the many functions of the feature-rich ASUS Live Update Utility. The further important characteristics of this program are listed below.
Characteristics of the ASUS Live Update Utility
Regular BIOS updates
Identifies fresh driver releases
discovers and updates applications accessible via the ASUS website
allows you to verify BIOS data before upgrades
allows you to save the BIOS file that is currently installed.
4. Biostar BIOS Update Utility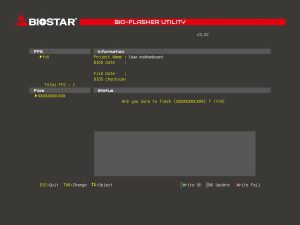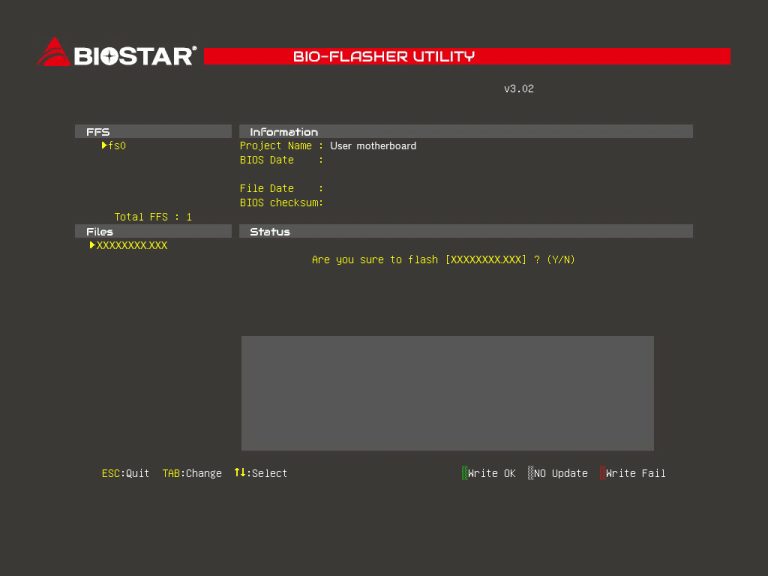 The fourth spot on our list of the top BIOS update programs for Windows 11/10 belongs to Biostar BIOS Update Utility. The ease of installation makes this program the most appealing. You don't need to be an expert computer user to install and use this application.
We also added Biostar BIOS Update Utility on our list due to the following characteristics.
the Biostar BIOS Update Utility's main characteristics
Download your computer's most recent BIOS.
Correct BIOS upgrade instructions are provided step-by-step.
searches the web or a specified place for a suitable software.
5. Gigabyte @BIOS LIVE Update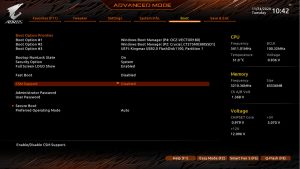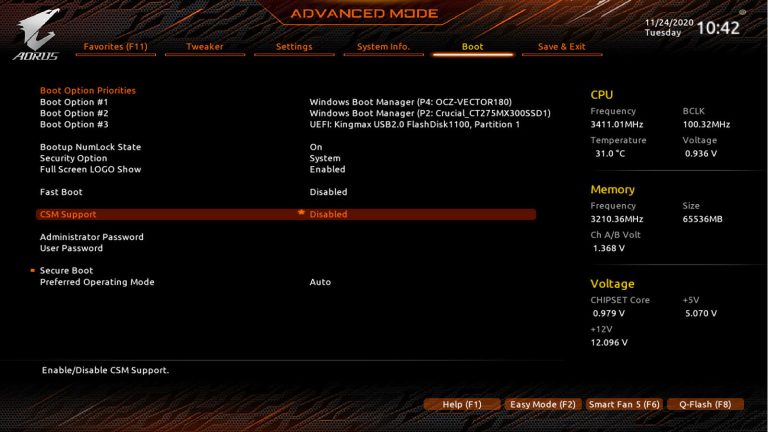 Please welcome the Gigabyte @BIOS LIVE Update. It is a clever method of updating the BIOS on your machine. The necessity to snoop around the manufacturer's website looking for BIOS updates is eliminated by this program. Updates are provided by this application with only a few easy clicks.
Below are the aspects of this program that, in terms of us, we found most intriguing.
Essential elements of the Gigabyte @BIOS LIVE Update
a variety of ways to upgrade the BIOS to directly download and update the BIOS, you downloaded an Internet update.
allows you to maintain a backup of your installed BIOS.
You may use a wizard to learn how to upgrade the BIOS.
6. ASRock Live
Update

When talking about the finest BIOS update software for Windows 10, 8, and 7, we cannot leave out ASRock Live Update. It offers an easy-to-use interface that makes updating system drivers and BIOS simple.
Additionally, it enables you to download and update applications, including well-known PC games. The following are some of its further noteworthy characteristics.
Characteristics of ASRock Live Update
a single tool for getting software and updating systems
Integrated with a variety of programs and assistance software
Free and simple to use
7. SMBIOS Explorer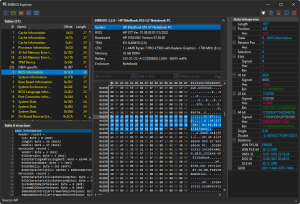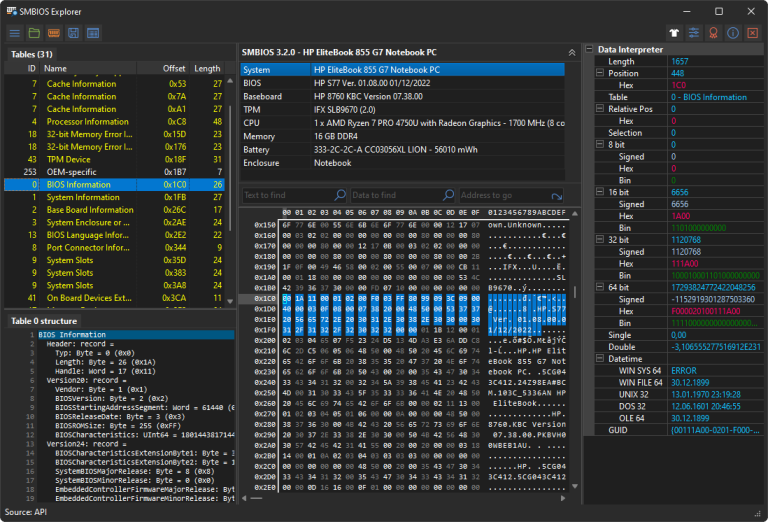 The last position on our list of the top BIOS update programs belongs to SMBIOS Explorer. Before displaying original data in hexadecimal mode, third-party software converts it to a user-readable format or creates structures that keep the SMBIOS versions.
The following SMBIOS Explorer features are also worth looking at.
Characteristics of SMBIOS Explorer
thorough data analysis using a sophisticated data interpreter
allows you to compress or write system management BIOS data to a file.
imports information from a variety of sources, including API functions, the system registry, ROM memory, and WMI.
For seasoned users who comprehend the design of a Windows PC, this is an easy-to-use and practical application.
8. Intel BIOS Update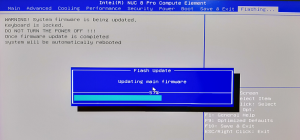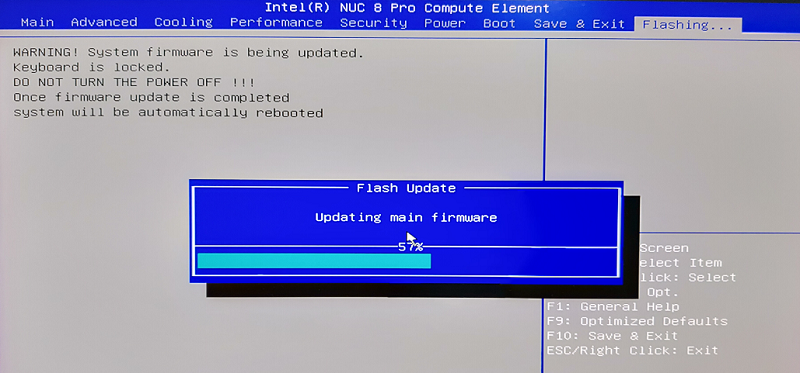 Intel BIOS Update is the final tool on my list of the top BIOS update programs. If the PC you are using has an Intel CPU, you may use this program for free. Although the software's UI may appear a little antiquated, it is compatible with both high-end and low-end Windows machines.
Important aspects of the Intel BIOS Update
The program is fairly simple to use for both professional and non-professional users.
The software's user interface is straightforward and multilingual.
With the use of this program, you may update the BIOS as necessary.
To Sum Up
These were some of the top Windows 10 and 11 BIOS updating programs. By using these tools, you may update the BIOS on your computer quickly and easily. You may review each of them, evaluate their characteristics, and then select the one that best meets your needs.