Let's face it: we all despise advertising on our computers or smartphones. Ads have the potential to spoil your entire browsing experience. On a Windows computer, you can simply remove advertising from webpages by downloading adblocker extensions, but Android does not support extensions.
You can use custom DNS to prevent adverts, but this will not provide you with an entirely ad-free experience. Adblock browsers are required to prevent advertising on an Android smartphone. There are several ad-blocking Android web browsers available on the Google Play Store, and we will highlight a few of them in this post.
List of the Top Android Adblock Browsers
In this post, we will discuss some of the best Android Adblock web browsers that automatically block advertisements on all Android web sites. So let's have a look at the best Adblock browsers.
This app may be accessed using your smartphone's Yandex browser or Samsung Internet. It is an ad blocker program that prohibits advertisements from displaying on a certain web browser.
At the moment, the software only works with Yandex Browser and Samsung Internet. It can stop all types of website blocks, such as video advertisements, pop-up ads, and so on. Custom filters in AdGuard allow you more control over what sorts of advertising to block.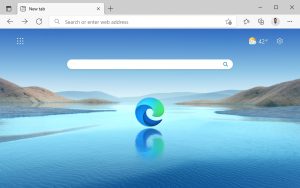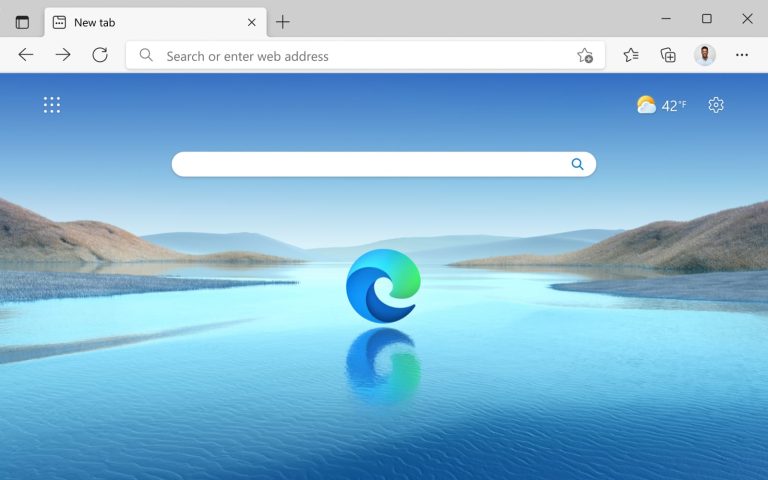 Microsoft Edge is quite similar to the Google Chrome web browser. It is a web browser that can assist you in being productive and organized.
With its new AI-powered Bing search, the web browser allows you to navigate the web. GPT-4 is the foundation of Bing Search. When it comes to ad blocking, it has an ad blocker that prevents adverts from websites you visit.
The drawback of Microsoft Edge's ad blocker is that it does not prevent some types of advertising. Pop-ups and redirect advertising, for example, might still bother you.
We ranked Brave Browser first because it looks close to Chrome. If you've tried Chrome but can't get past the advertising, Brave Browser could be the best option.
Brave Browser has more functionality than other Android web browsers. The Browser has an ad-blocker, VPN, Night mode, and other useful features.
Despite its lack of popularity, Firefox remains one of the best web browsers on Android. The most recent version of the Firefox browser has all of the features you need to maximize your online browsing experience. Firefox has it everything, from ad-blocking to private mode.
After Google Chrome, Opera is now the second most popular web browser for Android. In comparison to Google Chrome, Opera has more functionality.
The Opera web browser includes a VPN, Adblocker, tracking protection, customisation settings, and more. The web browser uses less resources and is unquestionably the best AdBlock browser for Android.
It is a relatively new web browser with ad-blocking capabilities. Because the web browser is concerned with privacy, you may anticipate several privacy-related features such as web tracking blockers, ad blockers, and so on. In terms of ad blocking, Firefox Focus provides a powerful ad-blocking capability that removes advertising from all web pages.
If you're looking for a web browser that focuses solely on adblocking capabilities, Free Adblocker Browser could be a good option.
According to the app, Free Adblocker Browser is one of the best online browsers for Android if you want to block banner advertisements, pop-ups, video commercials, and so on.
Adblock Browser, as the name implies, is a web browser program that eliminates annoyances such as pop-ups, video advertising, and banner adverts from online sites.
The good news is that Adblock Browser is built on Chromium, which makes it fast, elegant, and safe. In addition to ad blockers, the software has security and privacy features.
Via Browser is a lightweight and fast web browser for Android. The web browser is built for minimalism, making it one of the best options for geeks who want lightweight goods.
Despite its small size, Via Browser does not sacrifice any key functions. Via Browser's primary features include an ad blocker, night mode, data saver mode, privacy protection choices, add-on compatibility, and so on.
Kiwi Browser is a lightweight and very fast web browser for your Android smartphone that you should try. What do you think? Kiwi Browser is built on the Chromium and WebKit platforms. That implies the Kiwi browser will have many Chrome-like features. It also contains a powerful ad blocker that blocks advertisements from your favorite websites.